Introduction:
The Pokemon game series is a precious childhood memory for many of us. Since the release of Pokemon Red and Blue, we have witnessed generations of the core games. There are chances that you want to look back on the good old days by playing these epic games again on your iPhone. Then you may need a Pokemon emulator for iPhone.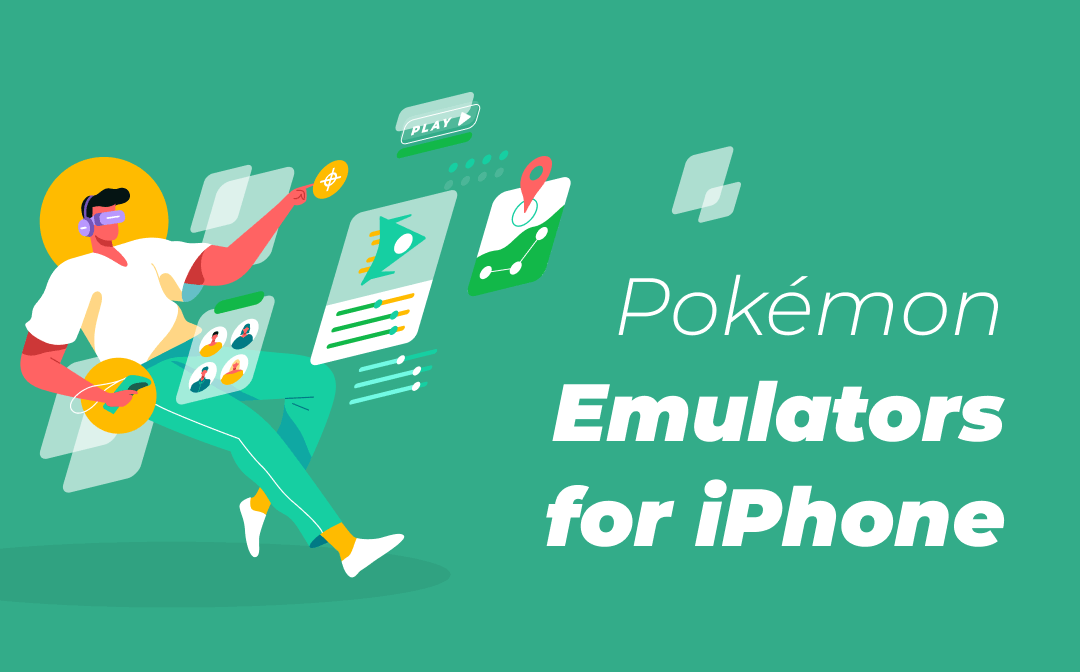 Game consoles such as Game Boy, Nintendo DS, and Nintendo 3DS have been discontinued. The only way to play Pokemon games released on those platforms is by using a Pokemon emulator for iPhone. In the following parts, AWZWARE introduces the three best Pokemon-emulating tools for iPhone, together with the methods to use them.
About Pokemon Emulator
A Pokemon emulator is optimal for playing games no longer available on many "outdated" game consoles. It is different from a Pokemon GO spoofer which spoofs your location in the game Pokemon GO. This kind of program simulates the settings of a game console, including Game Boy and Nintendo DS, on an iPhone or iPad, enabling you to save your states and cast the game to a bigger screen.
Most of these simulator tools are free to download and use, though the steps can be a little tricky. However, once you installed a Pokemon emulator for iPhone, the accessible Pokemon games available will bring you back to your childhood easily.
3 Best Pokemon Emulators for iPhone
As we've mentioned above, installing an emulator on your iPhone is tricky. In this part, we recommend three reliable Pokemon emulators for iPhone. Each of these applications allows you to play almost any retro game as long as you have Pokemon ROMs, the digital copies of your games.
Delta Emulator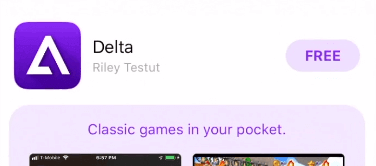 Delta Emulator is a popular Pokemon emulator for iPhone users to play various retro games. It is compatible with various consoles, such as GB, NDS, and Nintendo 64. There is no need to root your iPhone to utilize this program.
Pros:
Work fast and stably when playing different games;
Sync your game data among different devices;
Can be used for free.
Cons:
Limited features;
No PC version.
The steps below take you through a complete guide to using this Pokemon emulator for iPhone:
Step 1: Go to zodapps.com > Emulators > Delta > Install. And press Allow when a prompt pops up;
Step 2: After downloading, navigate to Settings > Profile Downloaded> Install;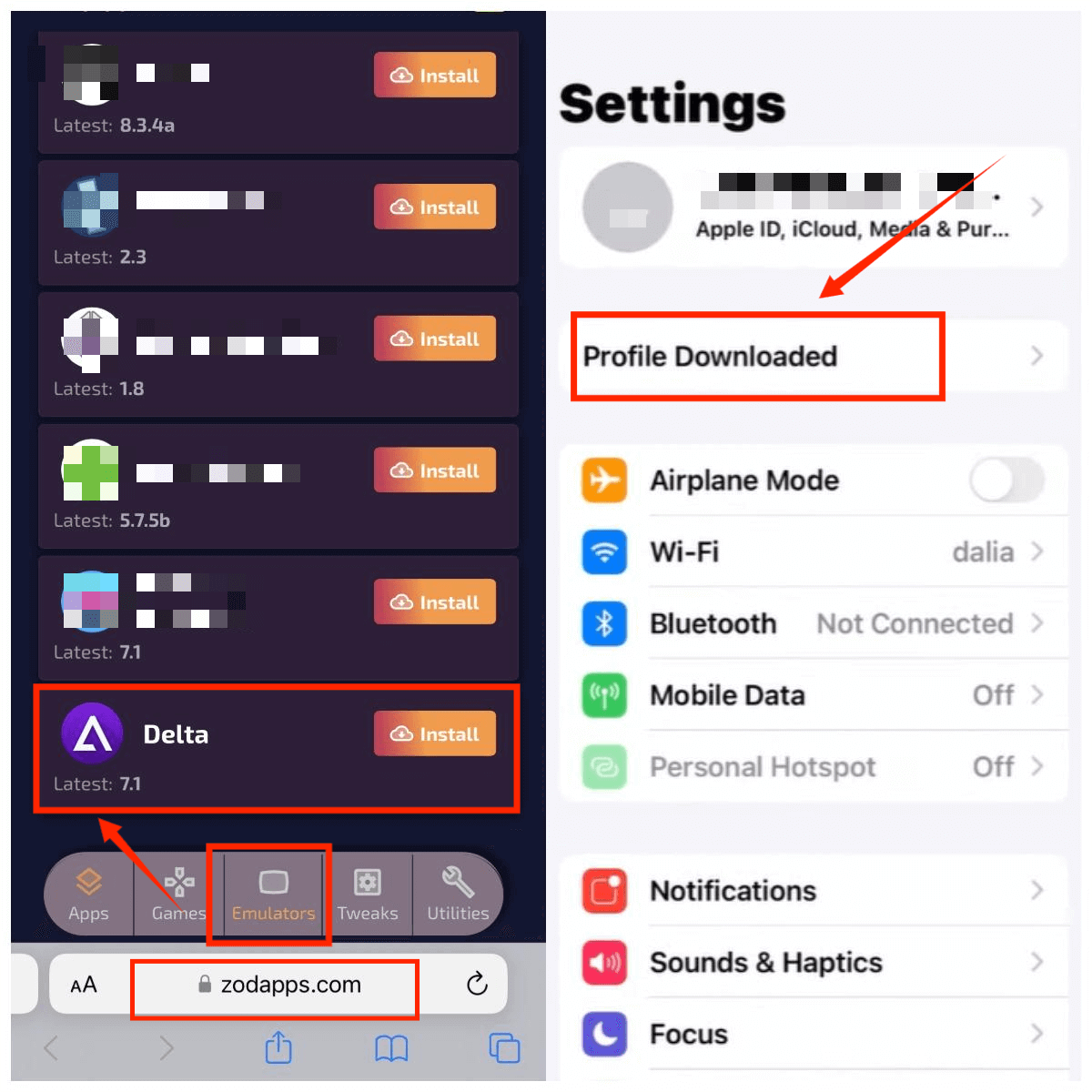 Step 3: Enter your passcode > Next > Install > Install;
Step 4: Launch this app and press the plus button to choose your Pokemon ROMs.
Then you have installed this Pokemon emulator for iPhone, and it's ready to start the game. Moreover, this program lets you rename the game and change the controller's color. It perfectly simulates different controllers used by different games. And there is no lag when you are playing. Before launching this app, you must download the Pokemon ROMs on your iPhone.
Note: To have this app on your phone, make sure you enable WLAN & Cellular Data. To check it, click "Settings" > tap "General" > choose "Background App Refresh" > hit "Background App Refresh". When in Low Power Mode, background app refresh is disabled.
GBA4iOS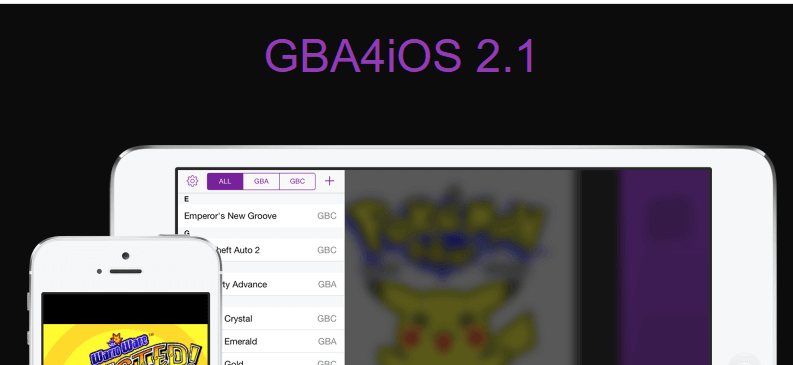 Speaking of playing Pokemon games on your iPhone, GBA4iOS is a great tool that caters to your needs. It is a professional simulator that can run GB, GBA, and GBC games on iOS devices. This Pokemon emulator for iPhone is compatible with Pokemon Red and Blue, Pokemon Crystal, Pokemon Emerald, and so on.
Pros:
Allow players to engage in online game battles;
Work on both iPhone and iPad;
No jailbreaking.
Cons:
Only support GB, GBA, and GBC games;
Difficult to set up;
Runs on iOS 8 and below.
Though this Pokemon emulator for iPhone only supports iOS 8 and below versions, we still have an unofficial method to utilize it on any iOS system. Discover how to play Pokemon games on your iPhone with this emulator:
Step 1: Make sure your Lowe Power Mode is off;
Step 2: Visit appsrtr.com and search for GBA Emulator. Then click Download Now;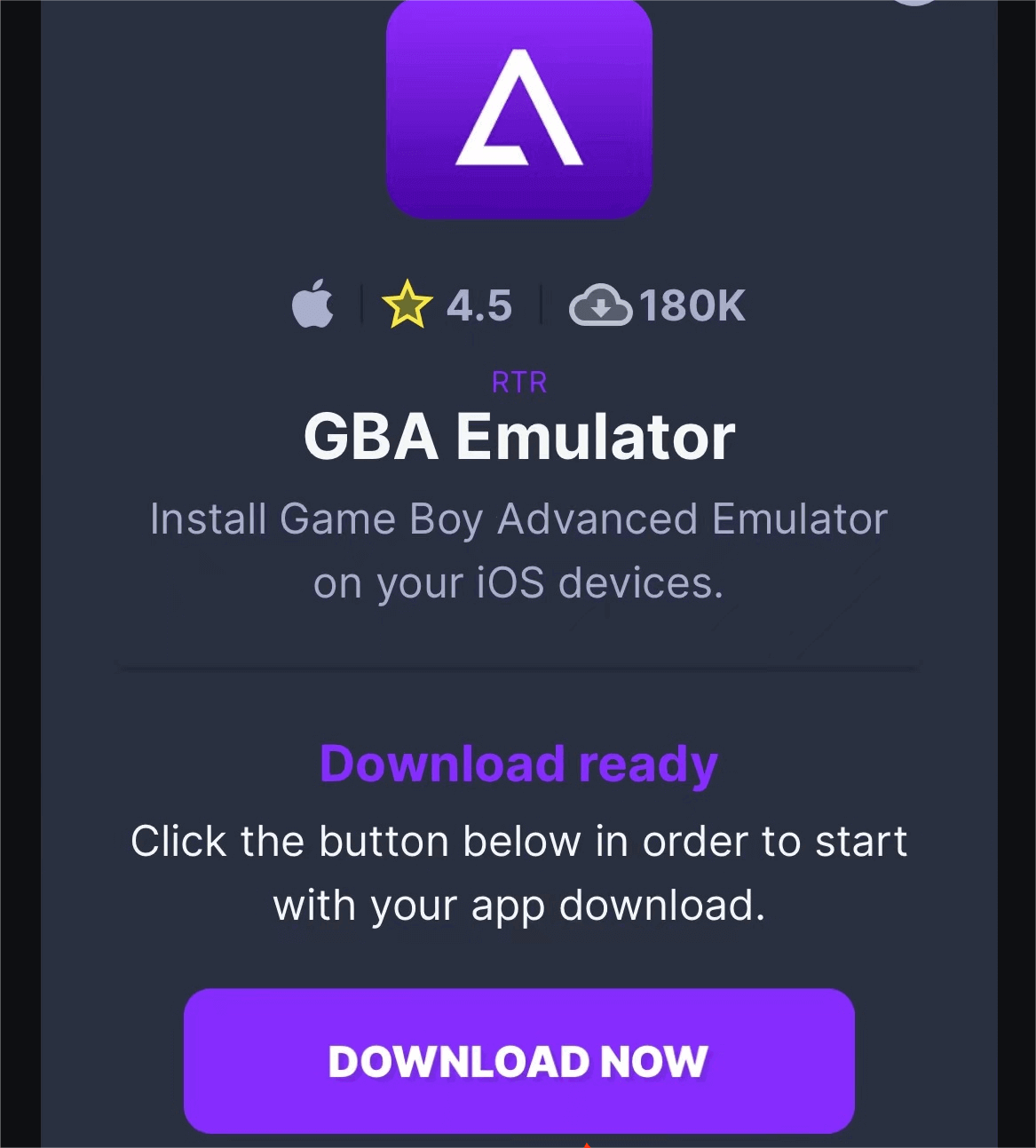 Step 3: Open this app, tap the plus icon, and select your downloaded ROMs.
Now playing Pokemon games on your iPhone cannot be a problem! What's more, this Pokemon emulator for iPhone helps you automatically back up game data to Dropbox, customize the controller color, and save states. Additionally, the controller vibration feature gives wonderful immersion to your gaming experience.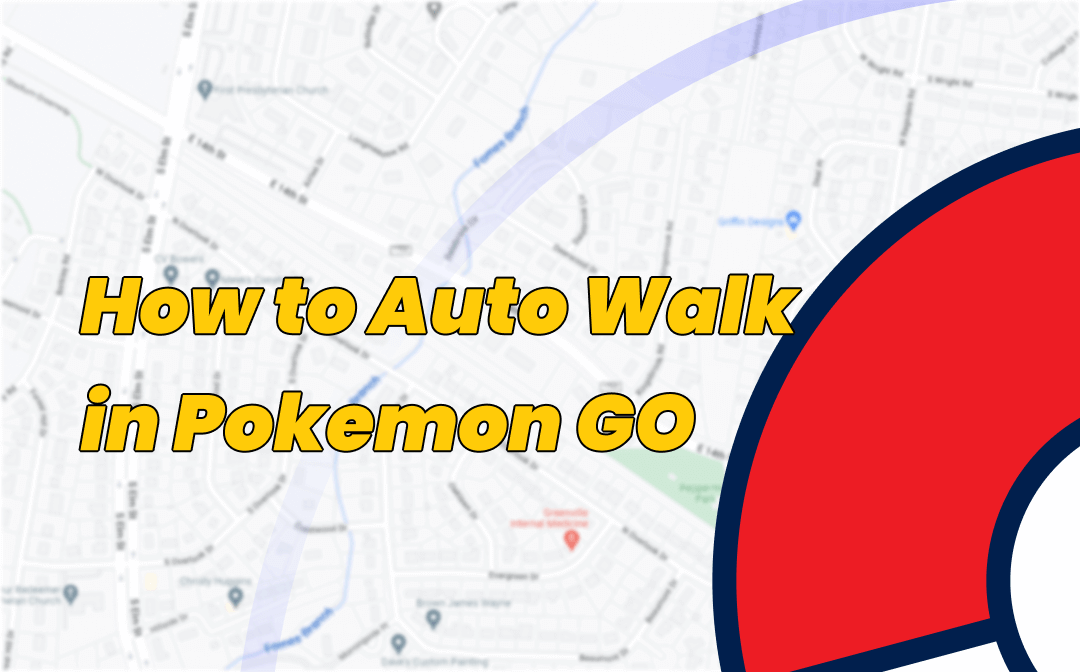 How to Auto Walk in Pokemon GO [Unrooted & Rooted]
Can you trick Pokemon GO into walking while you are lying on your sofa? This article demonstrates how to auto-walk in Pokemon GO without actually moving.
READ MORE >
Eclipse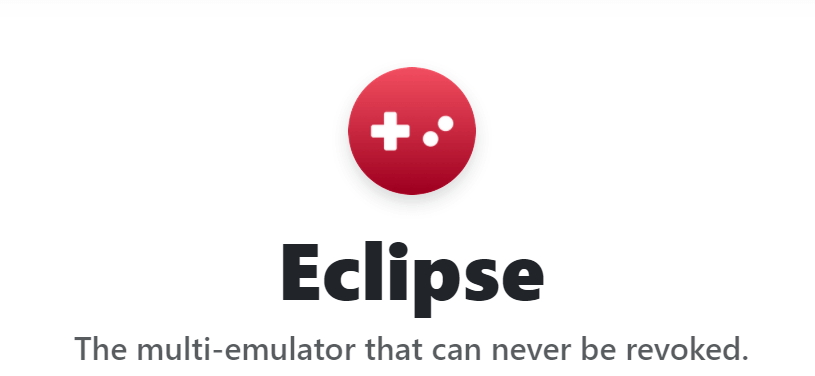 Eclipse is an online multi-functional Pokemon emulator for iPhone to run games on your iPhone without installing. It is more flexible and doesn't take up your phone's space. It allows you to save your game states so that you don't have to restart the game each time you open it.
Pros:
Can be used on all common web browsers;
Upload custom ROMs to create your game version;
Widely support GBA, GBC, NES, and other game consoles.
Cons:
Block audio when using several web browsers on your phone, including Safari;
Limit local storage space for Safari on iOS devices (up to 50MB).
Go over how to use the Eclipse Pokemon emulator for iPhone to play classic Pokemon games:
Step 1: Open a web browser on your iOS device and visit Eclipse's website;
Step 2: Click Get > Setup Eclipse > Display Mode > Continue;
Step 3: Customize the skin color. Then navigate to Continue > Agree & Continue > Close Setup;
Step 4: Hit the red plus icon in the top right corner and click File to import your saved ROM file. Optionally, if you upload the file to Google Drive or Dropbox, choose the related button to add the game data.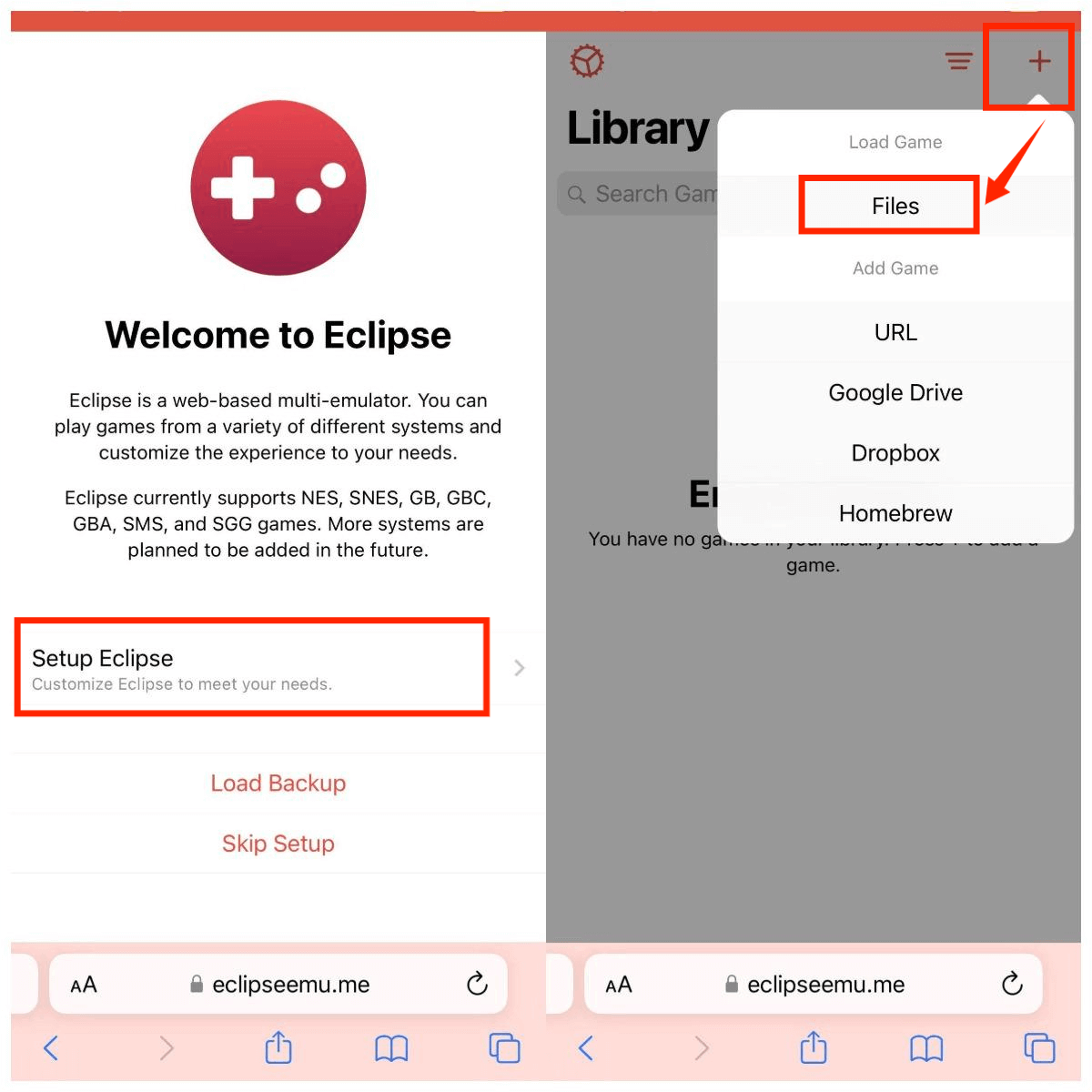 Then you can start playing Pokemon games! This useful Pokemon emulator for iPhone has a clean user interface and is fully integrated with Dropbox and Google Drive. It's convenient to store Pokemon ROMs on the cloud, which frees up storage on your phone.
Official Pokemon Games on the App Store
ROMs are necessary for using a Pokemon emulator for iPhone. If you don't have the ROMs, it's possible to play 3 newly released Pokemon games on your iPhone by directly downloading them from the App Store.
Pokemon GO
Launched in 2016, Pokemon GO is an AR mobile game gaining high popularity worldwide. It enables you to immersively explore the Pokemon world based on your geographical location. You can locate, capture, and battle Pokemon that appear in your real-world location. Some practical tools help you spoof Pokemon GO to collect items effortlessly
Pokemon Quest
Pokemon Quest is another free Pokemon adventure-action game without using a Pokemon emulator for iPhone users. This game features a Minecraft-like design with cube-shaped Pokemon. It allows you to customize a camp base, embark on expeditions, and train Pokemon.
Pokemon Masters Ex
Released in 2019, this free-to-play game lets you experience a new style of Pokemon battle. You can join the 3-on-3 team battles in Pokemon Masters Ex to become the champion. Many prominent Pokemon trainers from the main series games and anime will show up.
The Bottom Line
In this article, we've summarized the 3 best Pokemon emulators for iPhone so you can play classic Pokemon games. Hope the tools we listed can help you wake up your childhood memories. Get the one you like the most and give it a try! If you are a Pokemon GO player and want to trick it, use AWZ AnyPorter to change your location in this game.