Introduction:
Pokemon GO provides an immersive experience to physically bask in the Pokemon world and unlock different characters. However, due to the geographical restrictions, it can be time-consuming to find rare Pokemon and get to Gyms or PokeStops. If you try to spend less time finding them, you need to spoof your locations using Pokemon Go spoofing apps.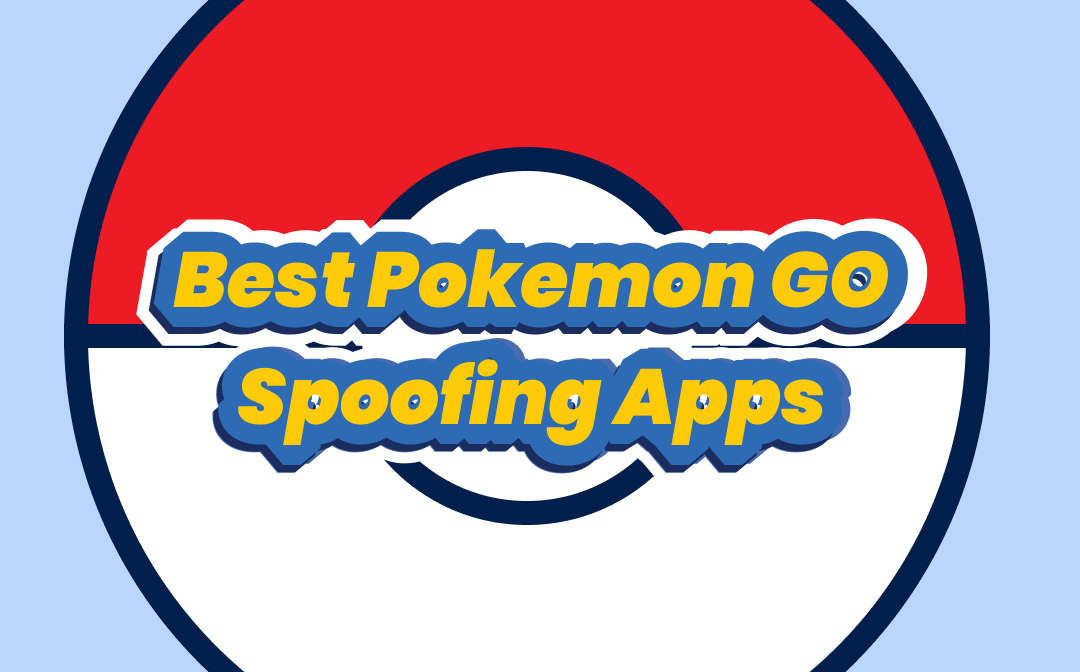 The chances of capturing rare Pokemon or collecting valuable items depend on the geographical location of players. Trainers in rural areas have to walk further to get to a PokeStop or catch a Pokemon. So here we make a list of several Pokemon GO spoofing solutions to let you catch Pokemon immediately without moving.
Why You Need A Pokemon GO Spoofer
The essence of Pokemon GO is directly connecting the real environment of players with the gameplay. But this can cause trouble during the game:
The distribution of Pokemon shows a large disparity between rural and urban areas;
To get an elusive Pokemon, players have to walk for a long time, which might be quite tiring;
It is hard to catch Pokemon when it is ranining;
Players might get into trouble for trespassing because they have to wander around to pursue Pokemon.
As a result, spoofing your Pokemon GO location is a good idea to deal with these problems together. This method lets your avatar automatically move along a virtual route to find more Pokemon or get to a Gym.
Best Pokemon GO Spoofing Apps for iOS
Pokemon GO is a cross-platform mobile game for iOS and Android devices. Hence, we first introduce two efficient Pokemon GO spoofers for iPhone users.
1. AWZ AnyPorter
AWZ AnyPorter is a safe and functional Pokemon GO spoofing app for iOS users to fake their positions in this game. It is a Windows-based program that works stably and smoothly. This program enables you to:
Draw customized paths for your Pokemon GO avatar to move at an adjustable speed;
Pinpoint any place in the world to change your location with one click;
100% secure to spoof AR games and won't be detected;
Fake your GPS location on your iPhone without jailbreaking.
Here is the way to trick the game using this Pokemong GO spoofing utility tool:
Step 1: Launch this application after downloading and installing it;
Step 2: Agree to the disclaimer, then connect your phone to the PC via USB. Hit Get Started, pick up the phone you have plugged in, and press Next;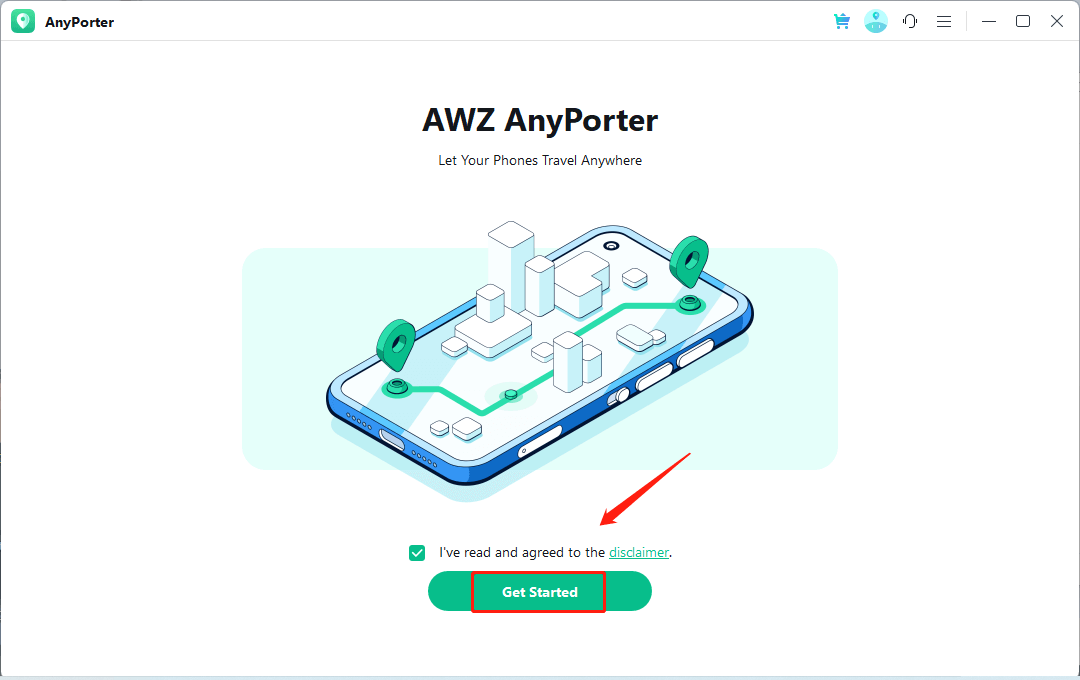 Step 3: After the map is loaded, choose Single-Stop Mode (the second icon) in the top right corner;
Step 4: Tap on the map to select the start and end points. You can drag and zoom on the map to pick the ideal spots or enter the addresses in the search box;
Step 5: In the Single-Stop Route dialog on the left, adjust the walking speed by dragging the slider and set how many times you want to repeat the movement. Select the walking method and click the Move tab.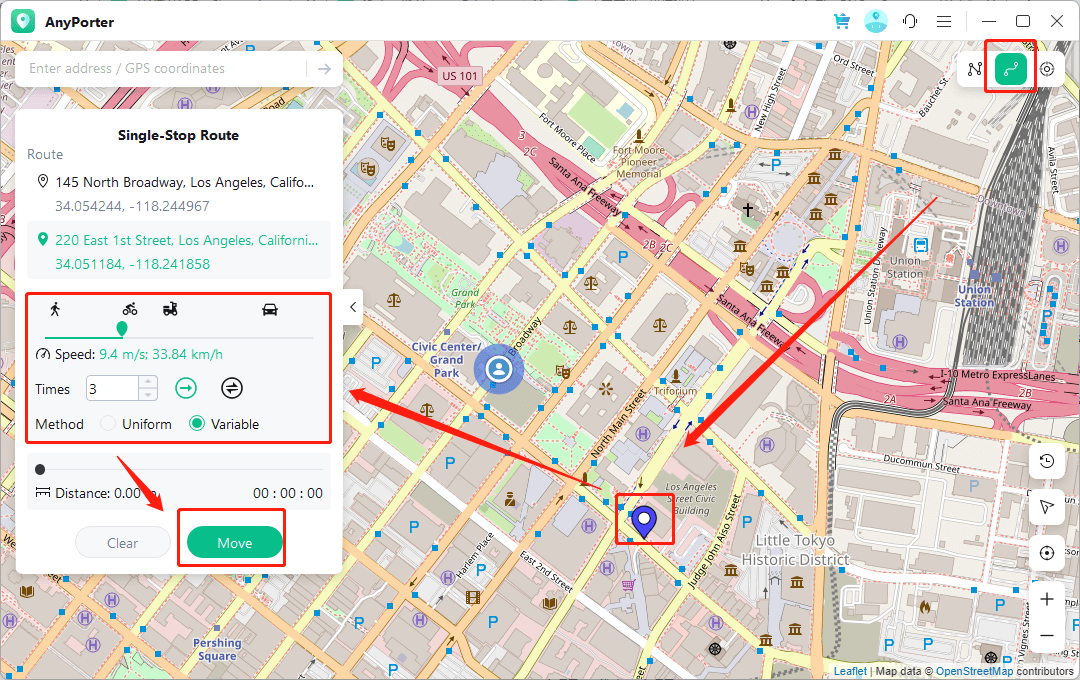 Then you can start your virtual journey in the game immediately! AWZware presents this great Pokemon GO spoofing app to simulate natural movement along your created route in seconds. Besides the Single-Stop Mode, you can also use this desktop app to hide your actual location on Life360 without anyone knowing and other location-tracking tools to safeguard your privacy. Spoiler alert! You can try these features for free.
Note: Pokemon Go has strict punishment for cheating. It is recommended not to frequently alter your locations in the game or set the moving speed too fast.
2. Surfshark
If you prefer a Pokemon GO location spoofer installed on your iPhone, then Surfshark is another option. It is a virtual private network (VPN) to spoof Pokemon GO by changing your IP address to another area or country. Its features include:
Spoof your location to anywhere;
Unlimited connections for multiple devices simultaneously;
Change your Netflix region to access more films.
Let's see how to use its Pokemon GO spoofing feature:
Step 1: Open this app on your phone;
Step 2: To quickly connect to an accessible server, click CONNECT. Alternatively, you can select a position by pressing Locations and choosing a preferred server from the list.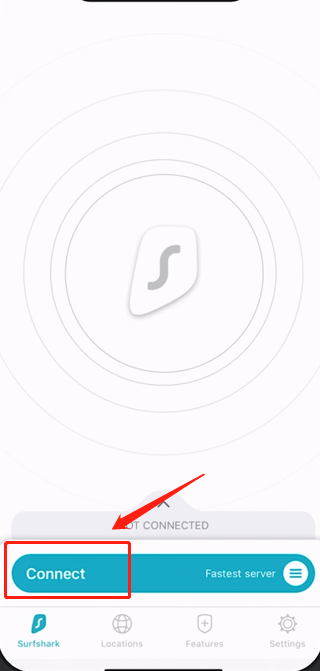 Although it's convenient to set a fake GPS location with this program, you need to frequently change positions to catch Pokemon, which can be detected as cheating and get you soft banned. In addition, a VPN is less secure than a desktop program.
Best Pokemon GO Spoofing Apps for Android
In this part, two Pokemon GO spoofing tools for Android are presented. Let's learn how to use these applications to spoof Pokemon GO
1. iMyFone AnyTo
iMyFone AnyTo is a good Pokemon GO location spoofer to fake your position in this mobile game on a computer. It can keep you from being punished by Niantic, the developer of this popular game. It has a wide range of features, such as:
• Use a joystick to control your avatar's movement during the game;
• Add GPX files to import your favorite routes;
• No jailbreaking.
It is easy to utilize this Pokemon GO spoofing app to choose a new destination in the game:
Step 1: Launch this app. Plug your Android phone into a computer via a USB cable;
Step 2: Press Get Started and choose the phone you use;
Step 3: Hit Teleport Mode, then click on the map to pinpoint roughly where you want to be;
Step 4: Tap Move in the pop-up window.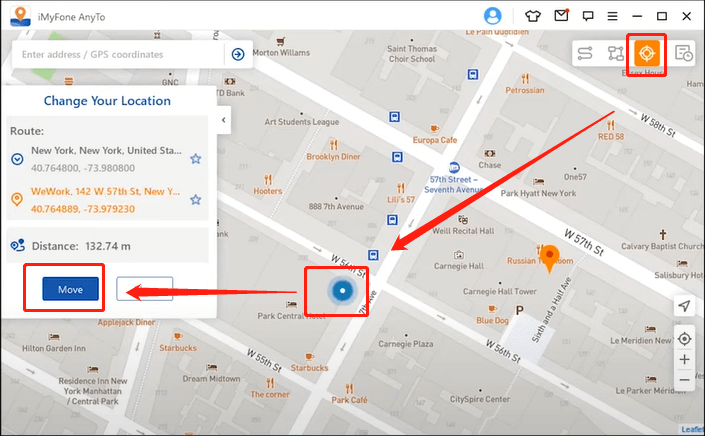 Then your location is changed instantly to the fake spot! This app is an easy-to-use tool without any learning curve. However, its subscription plans are relatively high for prolonged usage.
2. Fake GPS Location
Fake GPS Location is a free Pokemon GO spoofing app for Android that creates a virtual GPS location on your phone with a few steps. It is a risk-free app that can run on rooted or not-rooted Android phones. This program allows you to:
Set a virtual location in Pokemon GO without additional tools;
Save your favorite places and load them whenever you need them.
Let's see how to spoof Pokemon GO with the Fake GPS Location app:
Step 1: Go to Settings, then choose the Developer Options button to enable the developer mode after the installation;
Step 2: Find Mock location app and press Fake GPS in the pop-up window;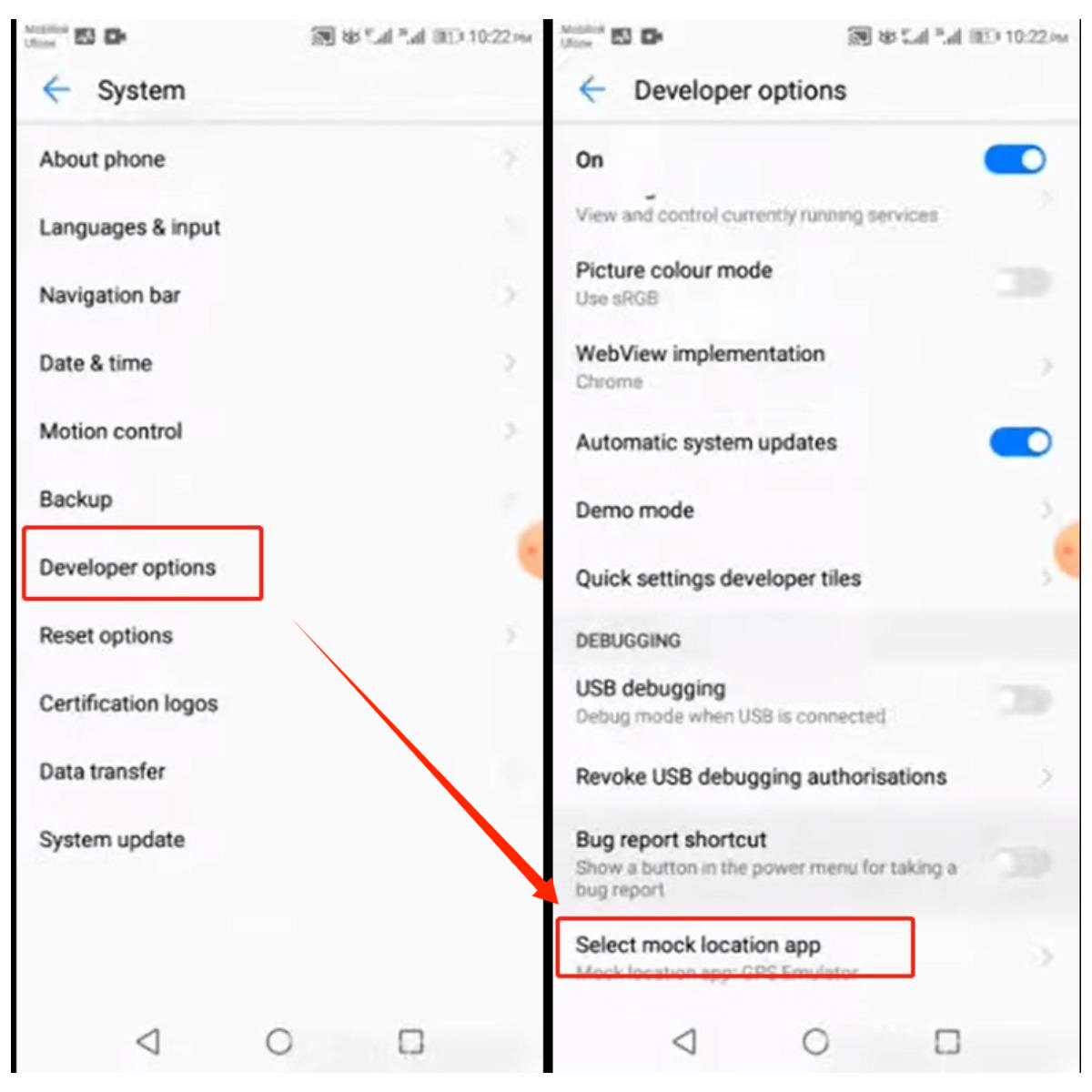 Step 3: Open this app, drag and drop the pin on the map to select a place;
Step 4: Hit the green icon in the lower right corner to change the position.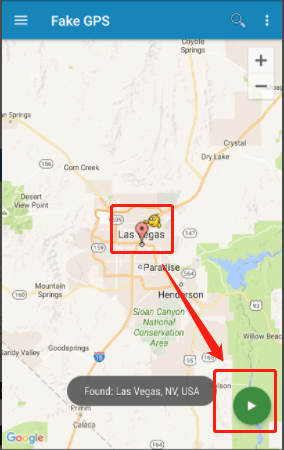 This program has a simplified user interface, and you can finish the process effortlessly. Yet, the search bar doesn't work. You can get an error when you enter an address. Therefore, you can only pick a place by clicking on the map, which is inconvenient when you want to pinpoint a spot specifically.
Wrap Up
If you don't have enough time to walk outside, using a Pokemon GO spoofing app to spoof this location-based game can help catch more Pokemon or get to a PokeStop quickly. AWZ AnyPorter is the top seed for iOS to spoof Pokemon GO without security concerns. Android users can use iMyFone AnyTo or Fake GPS Location to change their current position.