Nowadays, people are facing more and more challenges from mobile phones. Endless notifications, messages, alerts, and ads are disturbing people's quiet and peaceful moments. Especially notifications from social dating apps like Bumble. Luckily, it has published Bumble snooze mode to help people get out.
This blog by AWZware is going to show you what exactly is snooze mode on Bumble, how to turn it on/off, and what your matches see when you snooze Bumble. Besides, this page offers you a location spoofer that can help hide your position on Bumble. Let's check them out!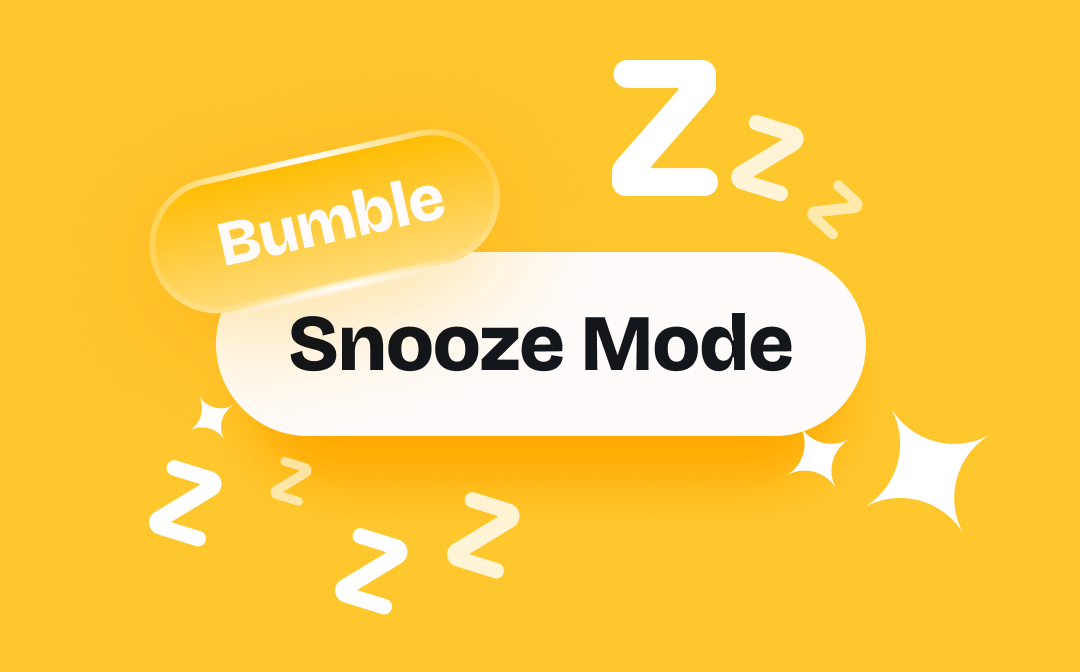 What Is Bumble Snooze Mode?
Everyone needs rest sometimes. You may want to get out of dating or are just in need of more offline personal space. To meet these needs, Bumble introduced the snooze mode to its users to make sure people can take time away from swiping whenever they need to. It will keep users' profiles and other information to let them get back from where they have left anytime.
The Bumble snooze mode enables users to snooze for 24 hours, 72 hours, a week, and longer. Before your next swiping, the profile is hidden from other users. Apart from that, you can still chat with the already-paired people when the mode is on.
Hide Your Location from Matches
How to Turn on/off Snooze Mode Bumble
As you have seen the benefits of Bumble snooze mode, it gives you a chance to take a digital detox and regain energy from your personal space. It also lets you focus more on yourself. So, it is time to learn how to turn it on and off. It won't be hard, just follow the lead down below to enjoy your life!
Step 1. Open Bumble and find Settings.
Locate snooze mode at the top of Settings, and tap to turn it on.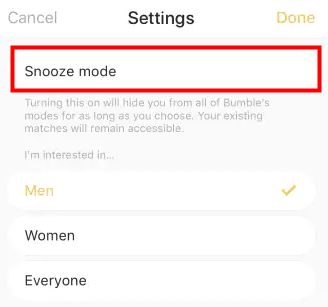 Step 2. Choose the duration.
It will ask you to choose how long do you want to snooze Bumble, 24 hours, 72 hours, A week, or Indefinitely.
Step 3. Leaving status.
After setting the duration, Bumble will prompt you to select an away status so that your matches can know that you have activated Bumble snooze mode.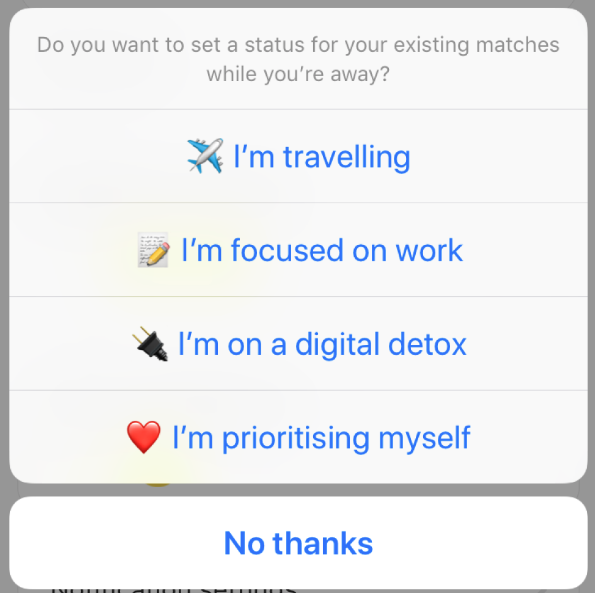 What Do Your Matches See When You Snooze Bumble
Speaking of what happens when you go on snooze mode on Bumble, there are two aspects, one is to your potential matches and the other is to whom you have already matched.
If you have activated Bumble snooze mode, your profile will be hidden from those potential matches. They will not be able to find you in their swipe list or send messages to you. They won't even know that you are snoozing Bumble.
For the people who have already paired with you, they can send you messages, and view your profile like before. It will help you keep these existing matches while snooze mode in Bumble is on.
Some people wonder how to tell if someone is snoozing on Bumble. The truth is, no one can really know if a person turns on the mode. Non-matches won't see your profile, and matches can still interact with you.
Bonus Tip: How to Hide Location on Bumble without Snooze Bumble
One of the reasons that people want to turn on Bumble snooze mode is to hide from strangers and protect their private information like locations. But if the mode is deactivated, your matches will get notified. So if you are worried about what will your matches see when you snooze Bumble, you need a better way to hide. For that, the blog recommends AWZ AnyPorter, a tool that can help you hide locations from matches without them knowing!
It allows you to change location to anywhere in the world in just a few seconds. This virus-clean app enables users to do so without jailbreak and it will not access your personal information, so your privacy is safe with you. Furthermore, there is no lag! Read the following steps to hide your location without enabling snooze mode on Bumble.
Step 1. Get the iPhone location spoofer and open it on your computer.
Step 2. Connect and let it access your location services.
Tap on the icon and connect your iOS device with a USB cable. It will ask for your location services authorization, just admit it.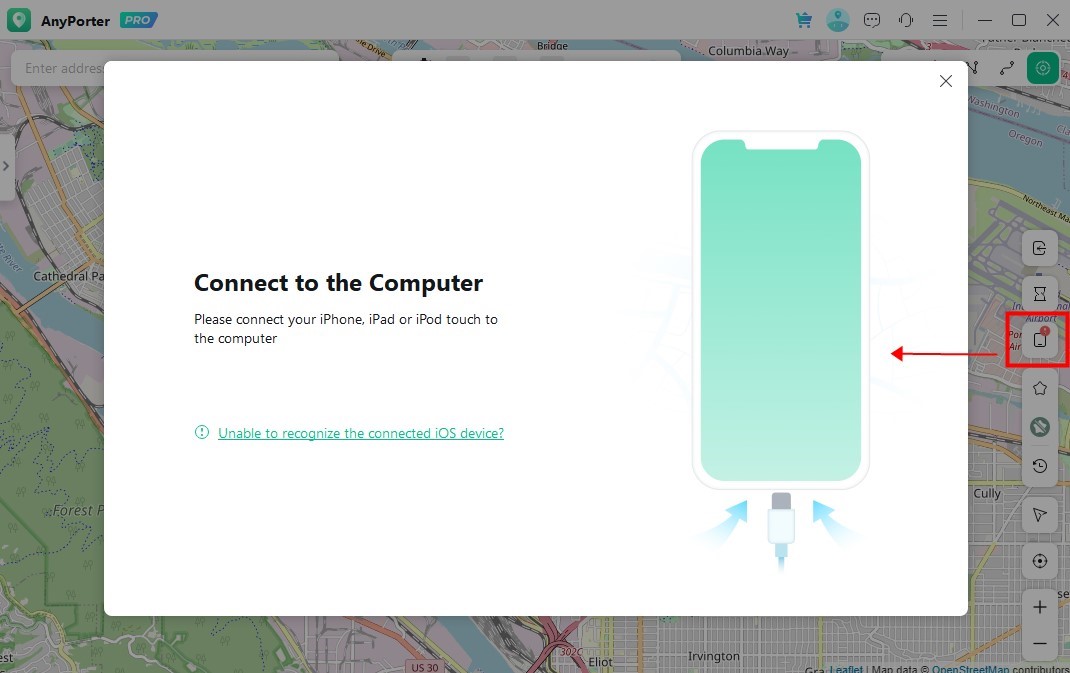 Step 3. Hide your location when turning off Bumble snooze mode.
After the last step, your current location will show up on the built-in map. Pick a location as the destination, then tap on the "Move" button. Type the address or coordinates in the search bar if you know exactly where you want to go. Now you've successfully spoofed the position without them knowing!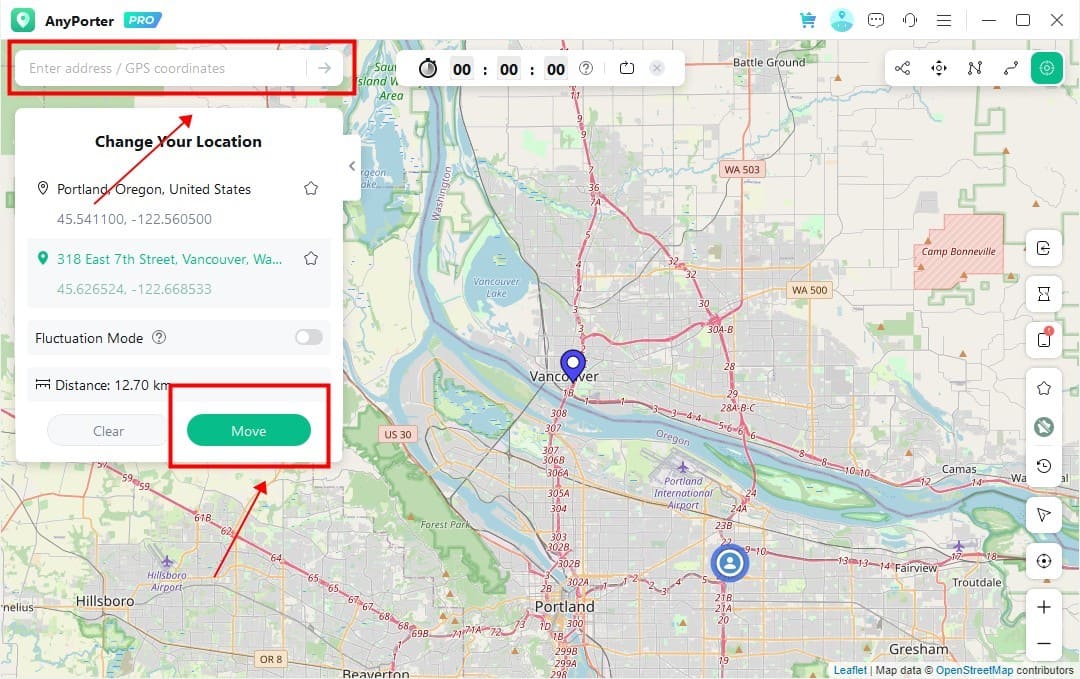 That is the way to hide your location without matches knowing. The tool helps you to fake locations on every location-based app, not just Bumble. Besides, the app provides users with multiple modes to meet all needs. Such as the virtual joystick mode that allows Pokemon trainers to play Pokemon Go without moving.
The Conclusion
The blog has shown you what is Bumble snooze mode, how to turn it on, and what will your matches see when you snooze Bumble. Basically, it gives you a chance to take a breath from busy dating notifications, because it will not show your profile to potential matches. But it won't stop your paired matches from communicating with you. What's more, to hide your location without snoozing Bumble and notifying your matches, the page recommends AWZ AnyPorter. Download and Try!