Introduction:
Ever happened to be traveling solo or visiting a new city? Well, having a travel buddy or finding meaningful network connections with the people in your industry even before you arrive is no less than a cherry on the cake. Here's where Bumble Travel Mode was introduced to meet new matches and plan a trip wisely by exploring the locations virtually beforehand.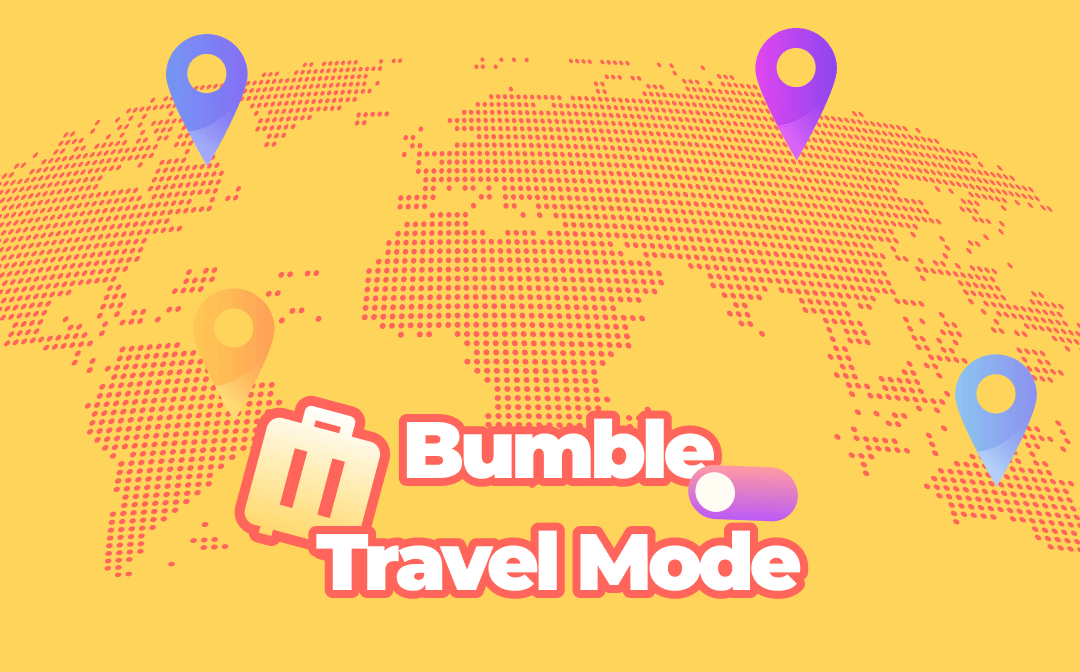 But did you ever think about what does Travel Mode on Bumble mean? AWZware will give you profound insights into the Bumble Travel Mode and how you can use it to meet new people from different locations and explore their culture from your comfort. Glide in for a smooth and buttery read ahead!
What Is Travel Mode on Bumble?
After Tinder Passport, Bumble provided a similar feature to users' demand as Bumble's Travel Mode, which lets premium users change their location for up to seven days to a different location without any physical movement. It works without hassle on iOS and Android devices.
What Is Bumble Passport?
Bumble, an online dating app, is free for iPhone and Android users. But Bumble Premium subscribers can discover the app features that are not accessible to the free users, like Bumble's Travel Mode.
You can take a Bumble Premium weekly subscription at USD 19.99 or spend $ 39.99 for a monthly plan and a lifetime Bumble Premium plan at USD 229.99.
Bumble's Travel Mode feature just serves the purpose of changing your location before your trip or during one to let your friends and locals know your destination and current location. Doing so allows you to browse more Bumble profiles and find new matches of cities and places beyond your reach.
Unfortunately, you cannot hide your Bumble's Travel Mode status, as it will be visible on your profile to all users. Moreover, it sets your location as the city center of the chosen destination to let everyone know that you are traveling.
Alternative to Bumble Passport
Bumble passport enables you to change your location on the Bumble app easily. But it needs a Premium subscription plan. However, AWZ AnyPorter is the best alternative to the Bumble passport, especially to spoof location on any iOS device. But the program is much more than spoofing locations. So let's take a look!
AnyPorter is a cost-effective tool to change your iPhone's location and let your phone travel anywhere in a single click without jailbreak. The program is compatible with location-based apps, including dating apps, geo-based video games (AR games), and more. Moreover, it lets you fake your location on dating platforms like Tinder, Bumble, and Grindr to find more matches and meet people matching your interests.
The program features adjustable moving speed and records your historical locations to manage the routes easily. You can set coordinates and customize the moving methods as per your preferences.
Prime Features
The program fakes the GPS of up to 5 devices at once
It simulates real movement and moves along a customized route to explore the unknown
AnyPorter lets you spoof GPS location with a virtual joystick
It enables you to auto-walk, change 360° directions, and control movements with a keyboard
Teleports the GPS location to anywhere in the world and hides it to prevent tracking
It lets you mock locations on social platforms to explore new features
Check out how to change location with AWZ AnyPorter:
Step 1: Install the software on your PC
Download and install the program from the official website. Run and launch it to use the program and easily change your Bumble location.
Step 2: Connect your devices to the PC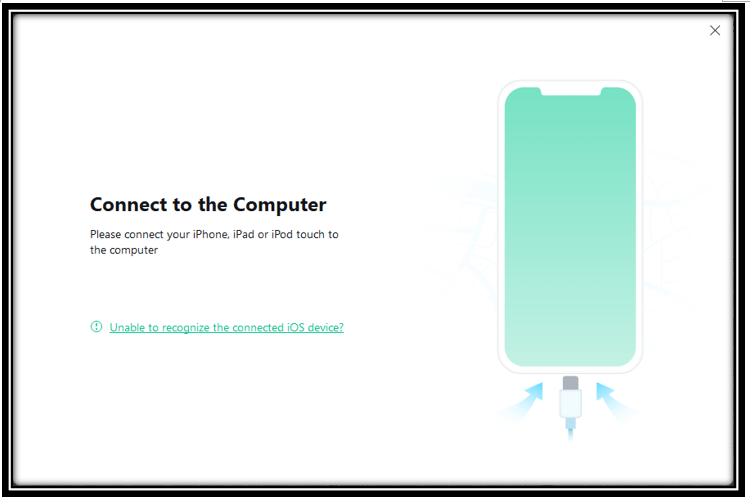 Now connect any of your Apple devices, viz., iPhones, iPod Touch, and iPads, using a USB cable to the PC. Unlock your device's screen to trust this computer once everything is set. Tap Get Started and Next successively.
Step 3: Fake your location on the Bumble app
Now the map will be fully presented before you, allowing you to jump and teleport anywhere without hassle. With AnyPorter, you can change location on Bumble in two easy ways.
First, you can zoom out of the map and select a desired place. Or second, you can enter the exact address or GPS coordinate in the Search bar at the upper left corner.

Using any of the ways, you can teleport to any place without even moving from your home.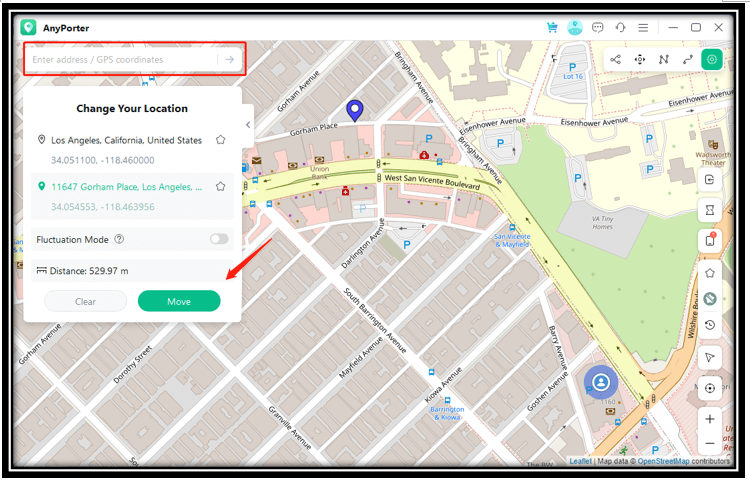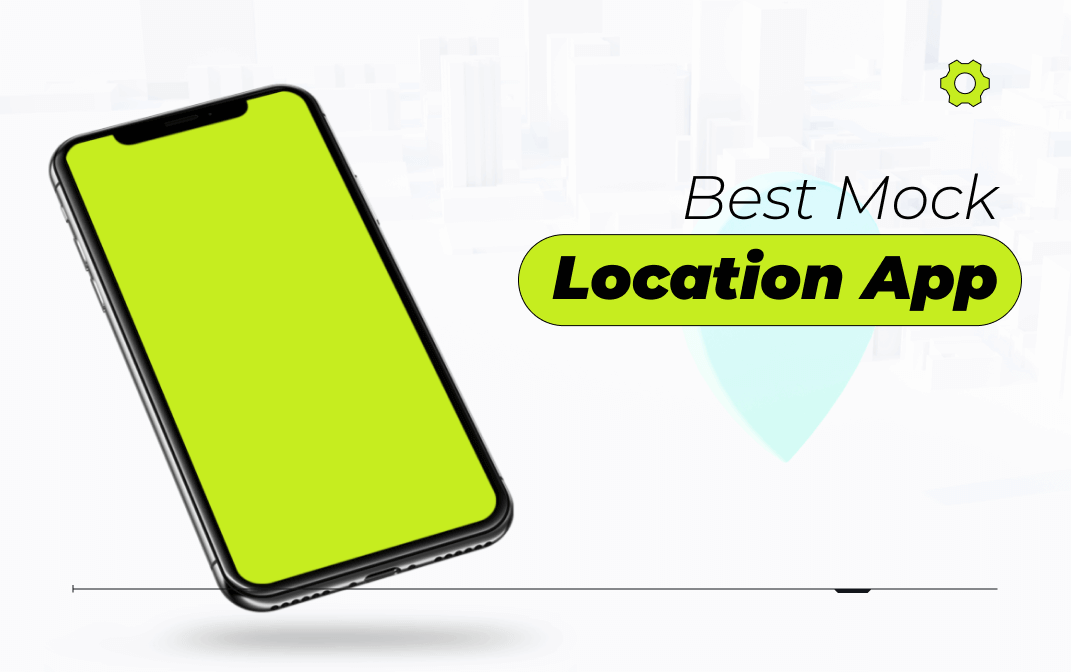 [2023] Top 7 Mock Location Apps for iPhone and Android
Which fake location app is the best? If you want to mock your phone's location, try the 7 mock location apps for iOS and Android devices listed in this article.
READ MORE >
How to Use Travel Mode on Bumble
With a Bumble Premium subscription, Bumble's Travel Mode is really easy to use. If you are still a free Bumble user, ensure to take a Premium subscription plan, or else you'll be directed to take one later. Here's how you can use the Bumble Travel Mode and turn it on or off without trouble-free.
How does Travel Mode work on Bumble
Bumble's Travel Mode changes your location anywhere on Earth with a few clicks. However, you must remember that the Travel Mode is available only for Bumble Premium and not yet for Bumble Web.
Step 1: Open the Bumble app on your phone and log in to your account.
Step 2: Click Settings at the top left corner of the app.
Step 3: Scroll down and select the blue Travel button in the app settings to use the feature.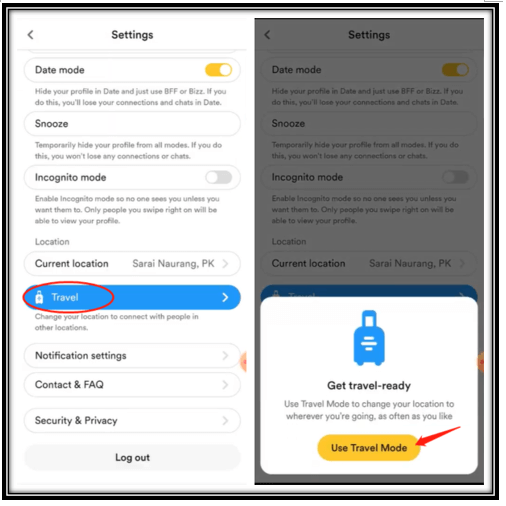 Step 4: Type any location you are planning to visit.
Step 5: Travel Mode will turn on and remain active for a week.
You can extend the 'active' duration for as many days as your visit and can even turn it off once you reach home.
Moreover, the Bumble app automatically sets the city center of the selected destination, and the profile indicator lets the potential matches know that you are traveling. So now you know how to use Travel Mode on Bumble.
How to turn on Travel Mode on Bumble
You must sign up for Bumble Premium to activate the Travel Mode without hassle. Here's how you can start the Travel Mode in Bumble and select the city of your choice to appear.
Step 1: Open the Bumble app and click the option on the menu screen under your profile photo to sign up for Bumble Premium.
Step 2: After signing up, tap the gray-colored gear icon in the app's top left corner and visit Settings.
Step 3: Navigate to the Location section at the bottom and select "Travel to…"
Step 4: Search for the city you want to appear in and tap it once found.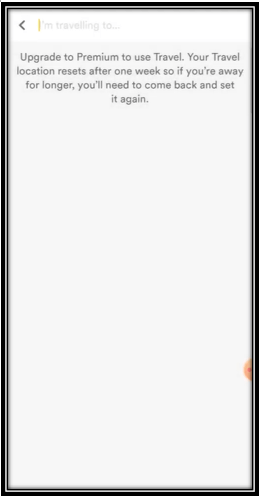 After selecting a new city, Bumble will confirm it and show you other Bumble users that match your preferences in the specific area.
How to turn off Travel Mode on Bumble
Wondering how to turn off Travel Mode on Bumble? You can exit the Bumble's Travel Mode following the process discussed below!
Step 1: Tap the gray silhouette icon at the app's bottom left corner.
Step 2: Hit the gear icon at the upper right corner and open the Bumble app settings.
Step 3: Tap the blue-colored Travel button.
Step 4: Press the Current location above the Travel button, and your Travel Mode will turn off.
The Bottom Line
Bumble is a great dating app, and we have provided you with insights on what is Bumble's Travel Mode to explore and make the most of this feature to your advantage. However, Travel Mode on Bumble is not yet free and is available only for premium subscribers that require you to cough up money to delve into its features.
Anyway, AnyPorter can be a great alternative to Bumble Passport to spoof your location quickly, and its simple and easy UI makes it effortless to use, even for novices.