Introduction:
Spotify is a popular music streaming service that offers podcasts, songs, and albums from around the world. But what if you travel to another country and want to keep up with your unaltered music choices? Thankfully, Spotify delivers its musical experience globally, so you need not look for another application. Instead, you can change Spotify country and listen to your favorite music anytime.
This post arranged by AWZware will walk you through multiple methods to change the Spotify region effortlessly and introduce the benefits and drawbacks of your actions. Stay tuned for an uncompromised musical journey.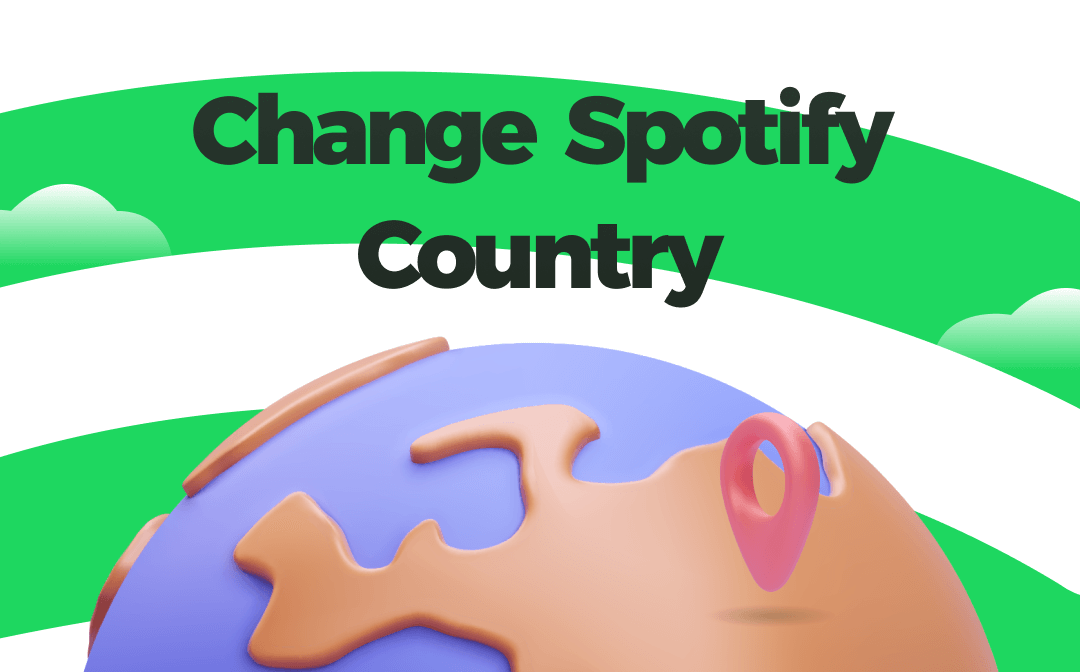 Change Spotify Country without Effort for Premium Users
Generally, the country or region of your Spotify account is on the basis of where you were when you signed in to your account. Though you can change Spotify country as a Premium user, you might not need to. A Spotify premium subscription allows you to travel anywhere without changing your account settings.
However, if you still want to change your region or country, you must update the payment method to one issued there. Check how to change country on Spotify as a Premium user.
Step 1: Log in to your Spotify account page.
Step 2: Navigate to Your Plan from the menu and click UPDATE next to your payment method.
Step 3: Enter a new payment method issued in your new country or region.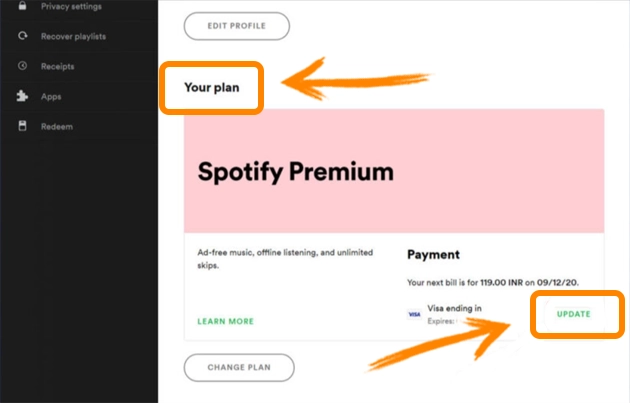 Step 4: That's it. The aforesaid changes will take effect from your next billing date.
How to Change Country on Spotify for Free Accounts
Spotify free users can update location on Spotify within the app for up to 14 days. After that, you must change the account settings through the following process. Here's how to change Spotify location within the application.
Step 1: Log into your Spotify account page and click EDIT PROFILE under Account Overview.
Step 2: Navigate to Country/region and choose one from the dropdown list. It will show only when you're actually there.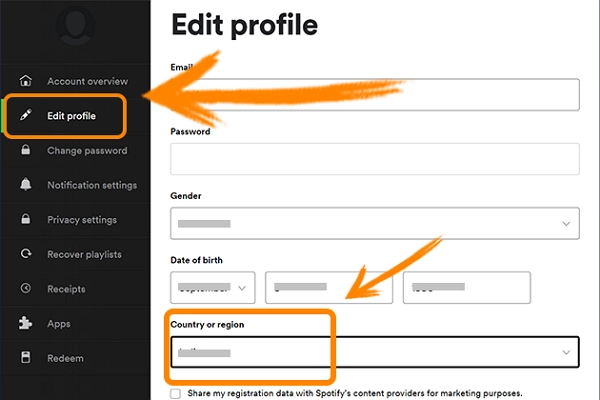 Step 3: Select SAVE PROFILE.
Though this method might seem easy to change Spotify location, there can be reasons why you might fail to do so.
But a location spoofer program like AWZ AnyPorter and a VPN tool like Nord VPN can also help you change Spotify country hassle-free. Let's see how to change your Spotify location using these two applications for free.
Easily Change Spotify Country with AWZ AnyPorter
Location spoofer tools are safe as they don't maintain Log data like VPNs. Instead, you can use AWZ AnyPorter, a secure location spoofer tool, to change Spotify locations seamlessly. The program works efficiently to fake GPS locations of up to 5 devices in a single click and travel anywhere without jailbreaking your iOS devices.
So that you can always listening to your favorite songs and not be annoyed about location restrictions. Besides, it enables you to hide, mock and fake locations to access what's new on social apps.
Check how to change Spotify country with this iPhone location spoofer hassle-free.
Step 1: Install and launch it on your computer and click Get Started.
Step 2: Connect your phone and PC together with a USB cable.
Click the phone icon, then unlock your device, and tap Trust to proceed.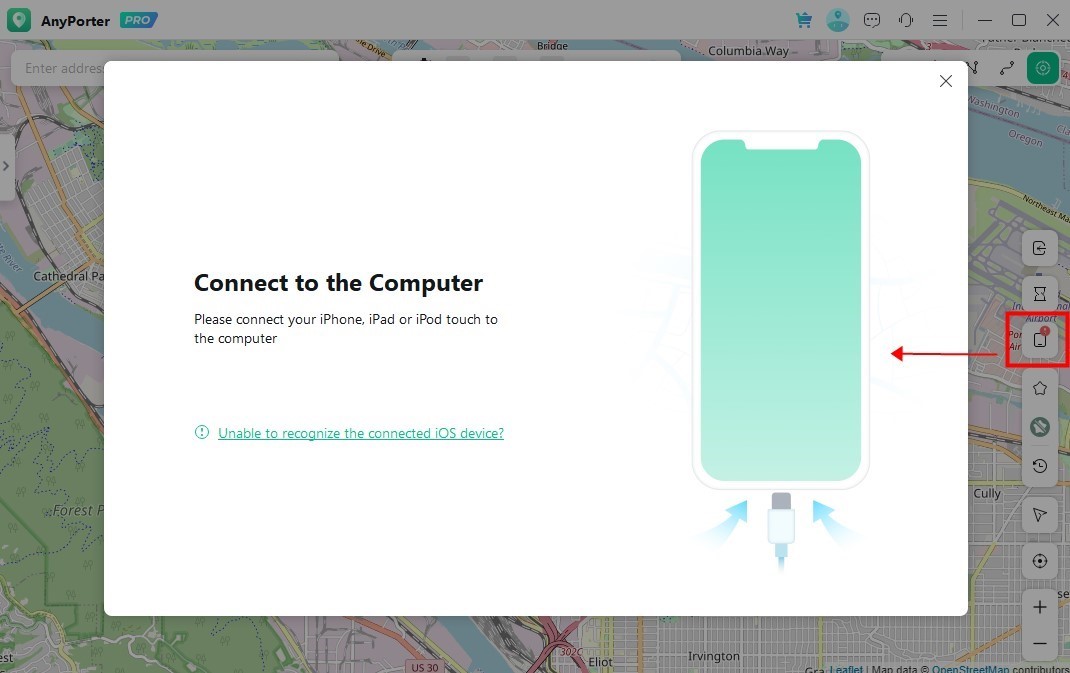 Step 3: Tap to change Spotify country.
As the map loads, pinpoint a location or enter an address/GPS coordinates in the top-left search box. A sidebar will pop up to display the current location. Tap "Move" in the sidebar, and your GPS location will change successfully.
Update Location Spotify by Nord VPN
VPNs are also a convenient option to change Spotify country. However, you must know that the trial version does not provide complete protection, and free VPNs do not ensure complete data safety. But you can rely on Nord VPN, a safe and reliable solution to change Spotify region.
Here's how to change country in Spotify with Nord VPN in a few clicks.
Step 1: Visit the Google Play Store (Android) or App Store (iOS) and select NordVPN from the available multiple VPN options.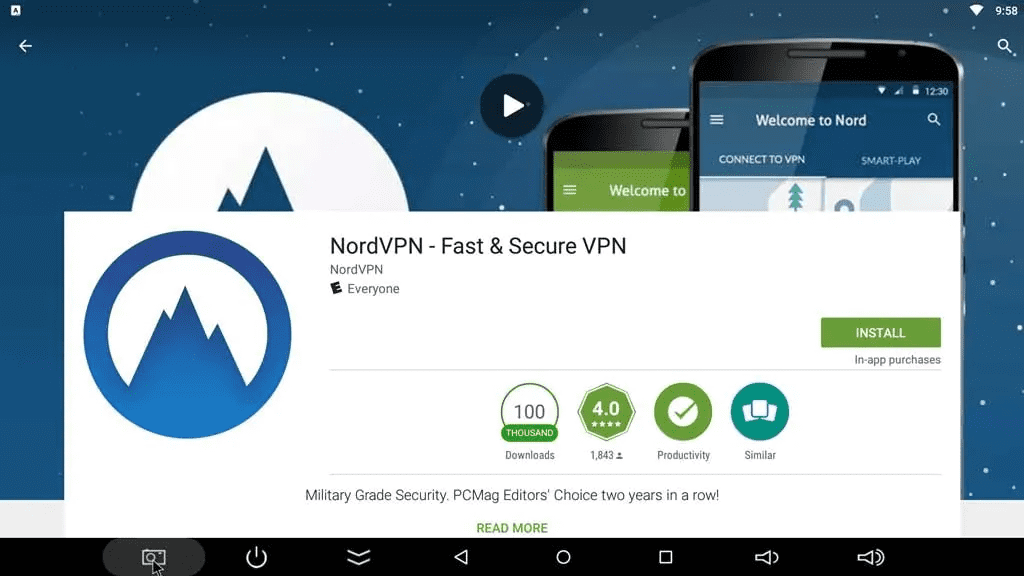 Step 2: Sign up to Spotify and create your account.
Step 3: After logging in, find the closest server to mask your IP and get a new server for internet surfing.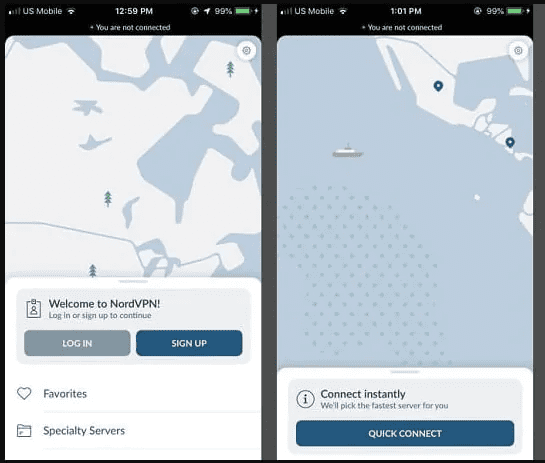 Step 4: NordVPN automatically connects to the closest server, but you can change to a specific country by clicking on More Options and choosing Servers.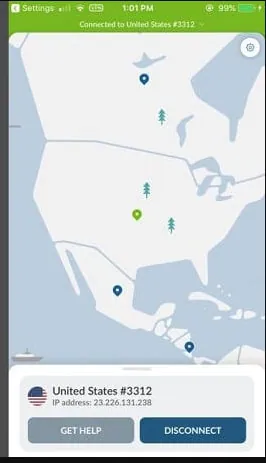 Step 5: Go to All Countries and select your preferred country to change Spotify location.
Now once you launch Spotify, your action will reflect in the application.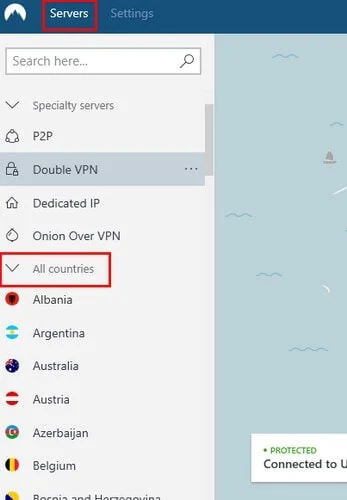 Why Can't I Change My Spotify Country?
Despite several attempts, reasons can pop up that prevent you from effectively changing Spotify country. For instance, malfunctions in the Spotify system, like bugs in the previous system, caused the inability to change Spotify's region. However, you can contact customer care to fix your issue.
Moreover, the problem persists when the user is not at the location he wants to be in. For example, a user's country cannot be changed in advance unless he is actually there. Spotify no longer allows its users to alter their location without being verified. Also, free accounts cannot be utilized when traveling. The user must have a legal payment method from the destination region if they've traveled there.
What Happens If I Change My Spotify Country?
When you change Spotify country to brace yourself for a musical journey, you can expect several benefits and drawbacks associated with it.
Benefits
Access to region-specific songs, albums, and podcasts to transcend musical boundaries
Unlocks varying subscription prices globally to reduce the cost of premium subscription
Access exclusive content and melodic adventure
Adapt their Spotify experience to match the desired country's musical offerings
Drawbacks
When Spotify updates location, it is essential to ensure compliance with Spotify's terms and conditions. You must strictly adhere to Spotify's terms of service and regional regulations, as its policies state that you must have a valid reason for altering your country/region settings, like permanent or temporary relocation. So exercise caution before you Spotify change country and responsibly utilize a location spoofer app or VPN services.
The Bottom Line
This guide is all you need to change Spotify country without hassle. Now you have multiple options to change Spotify region whether you are a Premium or free user. While it is easy to change the location for Premium users, free users cannot use the Spotify account abroad for 14 days, or the services will be stopped.
Though the VPN option is available for free Spotify users, we suggest you try the AWZ AnyPorter location spoofer tool to smoothly change Spotify location and explore additional music app features in other regions.