Introduction:
Pokemon GO prizes interactions and socialization. But not every player likes traveling a long distance to pursue items and Pokemon. Have you ever considered hatching Pokemon eggs without walking? Then you can try DeFit for Pokemon GO.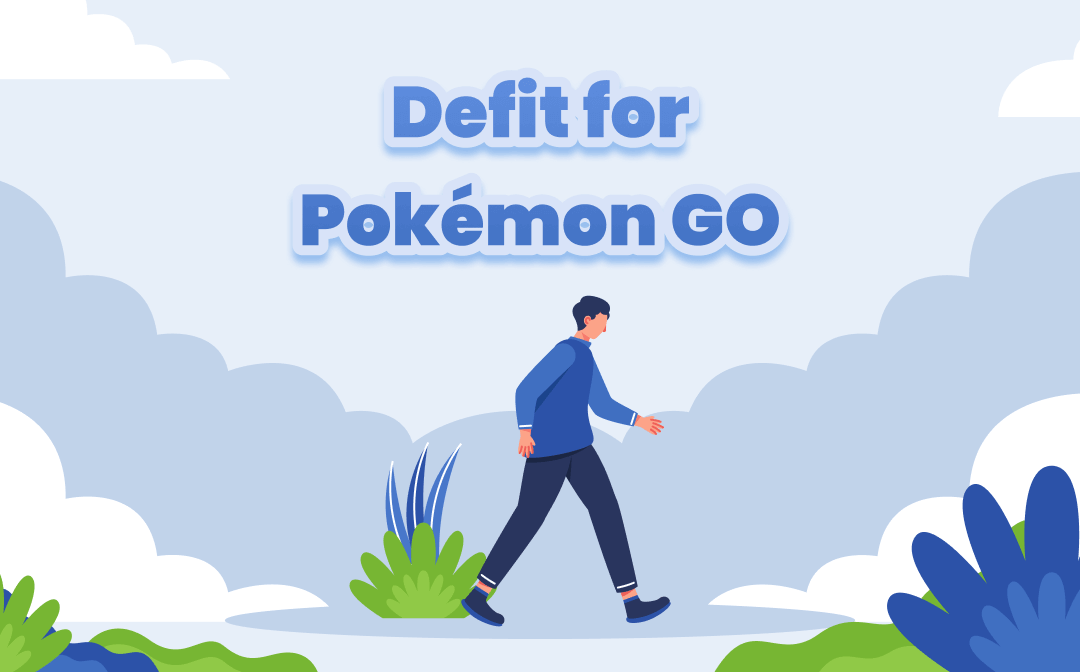 DeFit for Pokemon GO is a great Pokemon GO spoofing app to trick the game, eliminating the need to embark on a long walk to incubate Pokemon. This post is going to introduce this excellent Android app, demonstrate how to use DeFit to play the game, and recommend an iOS alternative to it.
What Is DeFit for Pokemon GO
DeFit for Pokemon GO is a spoofing fitness tracker app that was designed to send fake physical activities to fitness apps such as Google Fit and Apple Health for testing. Similar to PGSharp, it is exclusive to Android devices and so far there is no DeFit for iPhone.
After specifying the moving speed, DeFit automatically calculates the distance within a period of time and links data to a workout app using the same email account. Since Pokemon GO's Adventure Sync feature connects with Google Fit to track the distance you've traveled, it implies that DeFit can spoof this game to hatch eggs without walking.
Can DeFit Get You Banned
Before introducing the detailed steps to use DeFit for Pokemon GO, you may be concerned about whether you will be banned for utilizing this egg hatcher. The answer is no, though you still have to be careful enough.
DeFit doesn't directly interact with the game or modify the game data. Instead, it sends data to Google Fit, which links with the game. As a result, this program is rather safe as long as keeping the moving pace at a reasonable range. Otherwise, a sudden high-speed movement will still be detected as cheating.
Without further ado, let's learn how to use DeFit for Pokemon GO in the next part.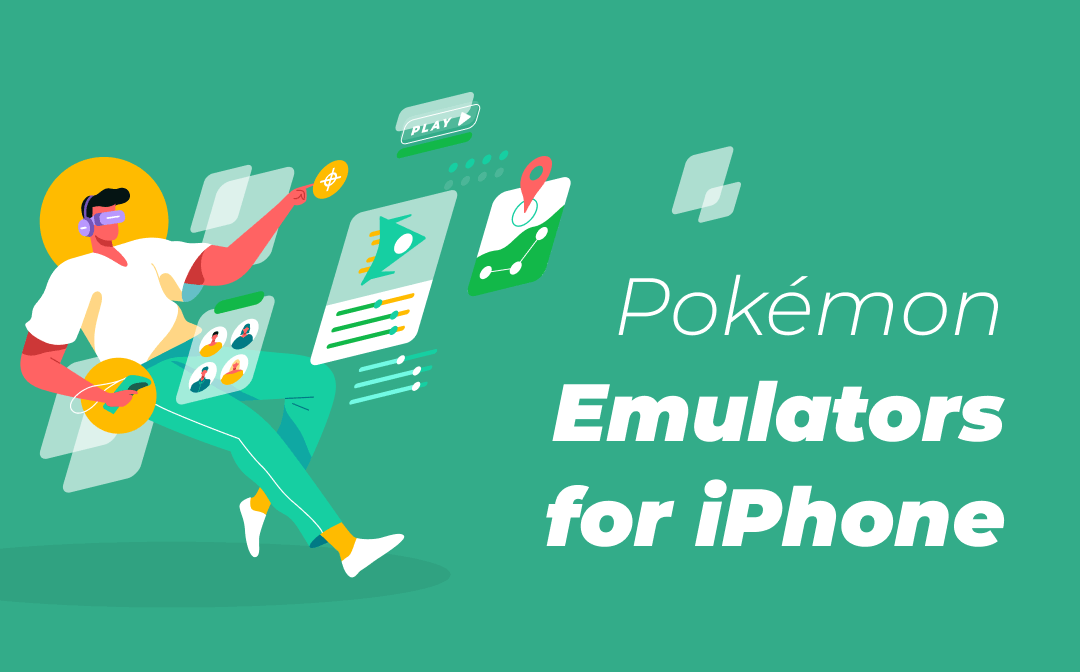 [Free & Safe] Best Pokemon Emulators for iPhone
Do you want to play Pokemon games on your iPhone? This article lists the three safest Pokemon Emulators for iPhone to play classic Pokemon games.
READ MORE >
How to Use DeFit for Pokemon GO
Though DeFit cannot be utilized on iPhone, it works smoothly with the Android system. All you need to do is install Google Fit and this Pokemon GO egg hatcher. Once the two apps are set up, DeFit will send fake data to Google Fit which syncs the data to Pokemon GO. Then, you can start hatching eggs without walking. But don't forget to put the eggs into the incubators first!
Let's take you through a complete guide on how to use DeFit for Pokemon GO:
Step 1: Log in to the two apps with the same Gmail you used in the game;
Step 2: Go to DeFit and toggle Sync fitness data on;
Step 3: Adjust the speed to an appropriate walking pace (2.5 to 6.4 mph) and choose Human Bebavior;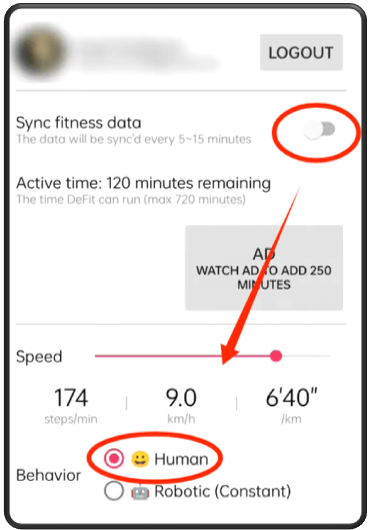 Step 4: Enable Adventure Sync and turn off Battery Saver in the game, then force-stop it.
When the Active time shown in the Pokemon GO egg-hatching hack turns to 0, open the game to check the distance you've "walked".
The Best Auto Walking App for Pokemon GO (iOS)
As we've mentioned above, DeFit for Pokemon GO doesn't support iOS devices, making it tricky to spoof the game using an iPhone. On this account, seeking a feasible movement simulator for the iOS system is essential to stop you from battling with the complex steps to jailbreak your iPhone.
AWZ AnyPorter is a wonderful Pokemon GO location spoofer which is a handy way to simulate a virtual movement at an adjustable speed in this AR game. It is a reliable program letting you hatch Pokemon eggs without actually walking and won't be detected as cheating by Niantic. Another highlight is that apart from hatching eggs, this spoofing app allows you to stop the movement whenever you want and catch Pokemon along the customized route.
With this Pokemon GO egg-hatching app, you can:
Start an auto walking to hatch your eggs;
Eradicate worries about being banned using a smart Pokemon GO cooldown timer;
Change your location to anywhere to catch rare Pokemon;
Support 5 devices at a time.
Check how to use this DeFit alternative to play Pokemon GO on iOS devices:
Step 1: Download and install this software on your computer
Click the Free Download button to download the installer. Then tap on the installation package to install this program.
Step 2: Connet your iOS device to the PC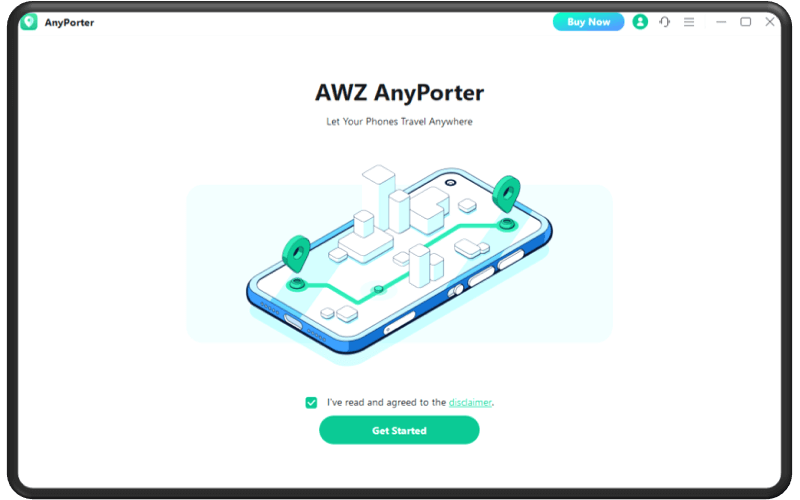 Connect your device to your PC via a USB cable. Then launch this Pokemon GO egg hatcher, click Get Started, and hit Next. Grant permission to your computer when a prompt is displayed on your device.
Step 3: Create a route for your Pokemon GO.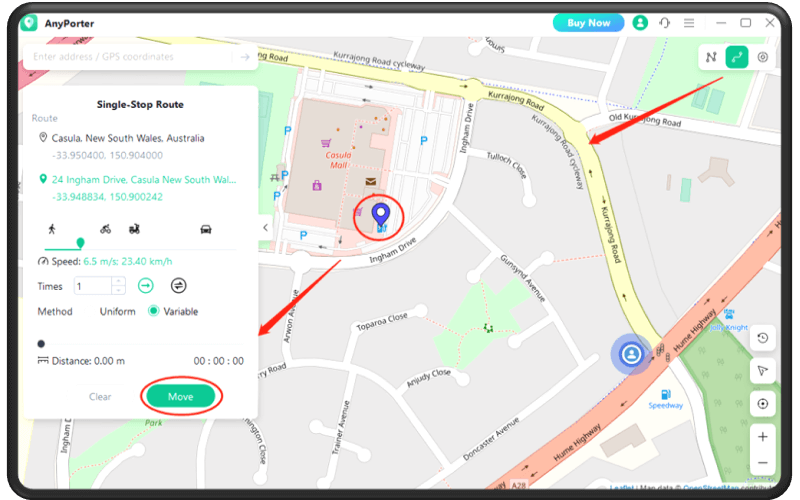 After the map is fully loaded, choose Single-Stop Mode and tap on the map to select an endpoint. Then navigate to the sidebar to customize the walking speed and set how many times you want to repeat this movement. Finally, click Move to start this virtual journey.
This software created by AWZware is an alternative to DeFit for Pokemon GO to play the game on iOS devices if you don't want to walk a long distance to hatch an egg. The Single-Stop Mode can generate the same natural movement as a human being. In addition, all your used locations will be recorded in the history for better management.
Verdict
As you've read the last line of this article, we believe you have an overview of DeFit for Pokemon GO and know how to use DeFit to play this game. If you are an iOS user, try AWZ AnyPorter to spoof your Pokemon GO location on an iOS device.