Introduction:
Turning on airplane mode can
turn off your location on Life360
, Snapchat, and other popular location-based apps. However,
does airplane mode turn off location
tracking? Will your location still be tailed after utilizing this feature? If you're concerned about your location data, it's worth diving deeper into this problem.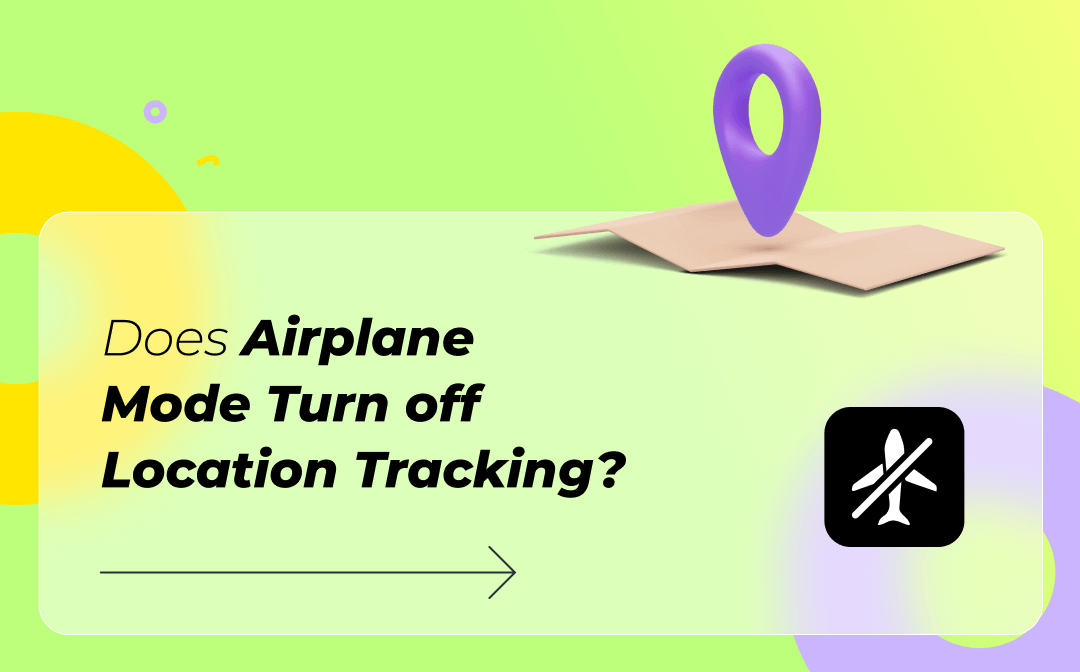 Airplane mode is a commonly used feature to disconnect wireless connections. But it's not a guaranteed way to hide your true location. Wonder does airplane mode turn off location tracking? In this post, you can find the answer to this question, and we offer 4 helpful methods to protect your data privacy, including setting a fake GPS location with an AWZWARE-invented tool.
Does Airplane Mode Turn Off GPS Location?
So, does airplane mode turn off location? The short answer is no. Airplane mode is a setting designed to disable Bluetooth, Wi-Fi, cellular data, and other wireless transmitters on your mobile device. Its original purpose was to prevent interference to aircraft's radio altimeters by temporarily suspending wireless connections.
While GPS is a receive-only technology that receives signals from satellites, and it is completely independent of cellular data or Wi-Fi. Consequently, your GPS can be consistent even though the airplane mode is turned on.
Let's move to the next part to get more information about location tracking on your phone regarding airplane mode.
Can Your Phone Be tracked in Airplane Mode?
Then does airplane mode turn off location tracking on your phone? As we've explained above, enabling airplane mode does not turn off GPS location. GPS directly communicates with satellites so that any third-party tool installed on your mobile device can easily track you down with airplane mode switched on. As a result, turning on airplane mode is not enough if you don't want to be located by those apps.
For some location-based apps, turning on airplane mode disconnects the network on your phone, and then these apps will stop updating your location. It can be a good way to pause location-sharing on Life360, Find My, and so on. However, in other cases, your location can be tailed even though airplane mode is on and sensitive location information might be exposed.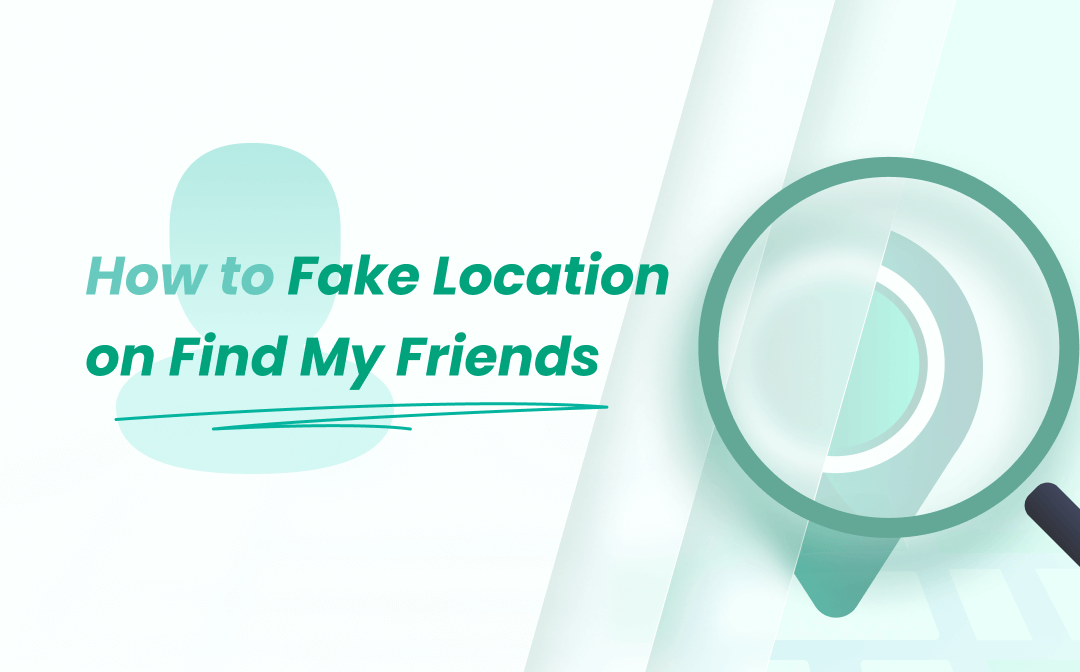 How to Fake Location on Find My Friends: 3 Practical Tips
Do you want to hide your location on the Find My Friends app? Learn how to fake location on Find My Friends without jailbreaking your phone.
READ MORE >
How to Stop GPS Tracking on Your Phone?
Since the answer to the question "does airplane mode turn off location tracking" is no, how can you utterly stop GPS tracking on your phone? Here are the solutions to prevent your phone from being tailed for privacy concerns.
How to Stop GPS Tracking on iOS Devices
Learn the way to disable location services on your iPhone or iPad:
Step 1: For iPhone X and later models, swipe down from the top right corner of your screen, then tap on the airplane icon. For other iPhone models, swipe up from the bottom of the screen;
Step 2: Go to Settings > Privacy & Security (for iOS 15 and below versions, it's Privacy) > Location Services. Then switch off "Location Services".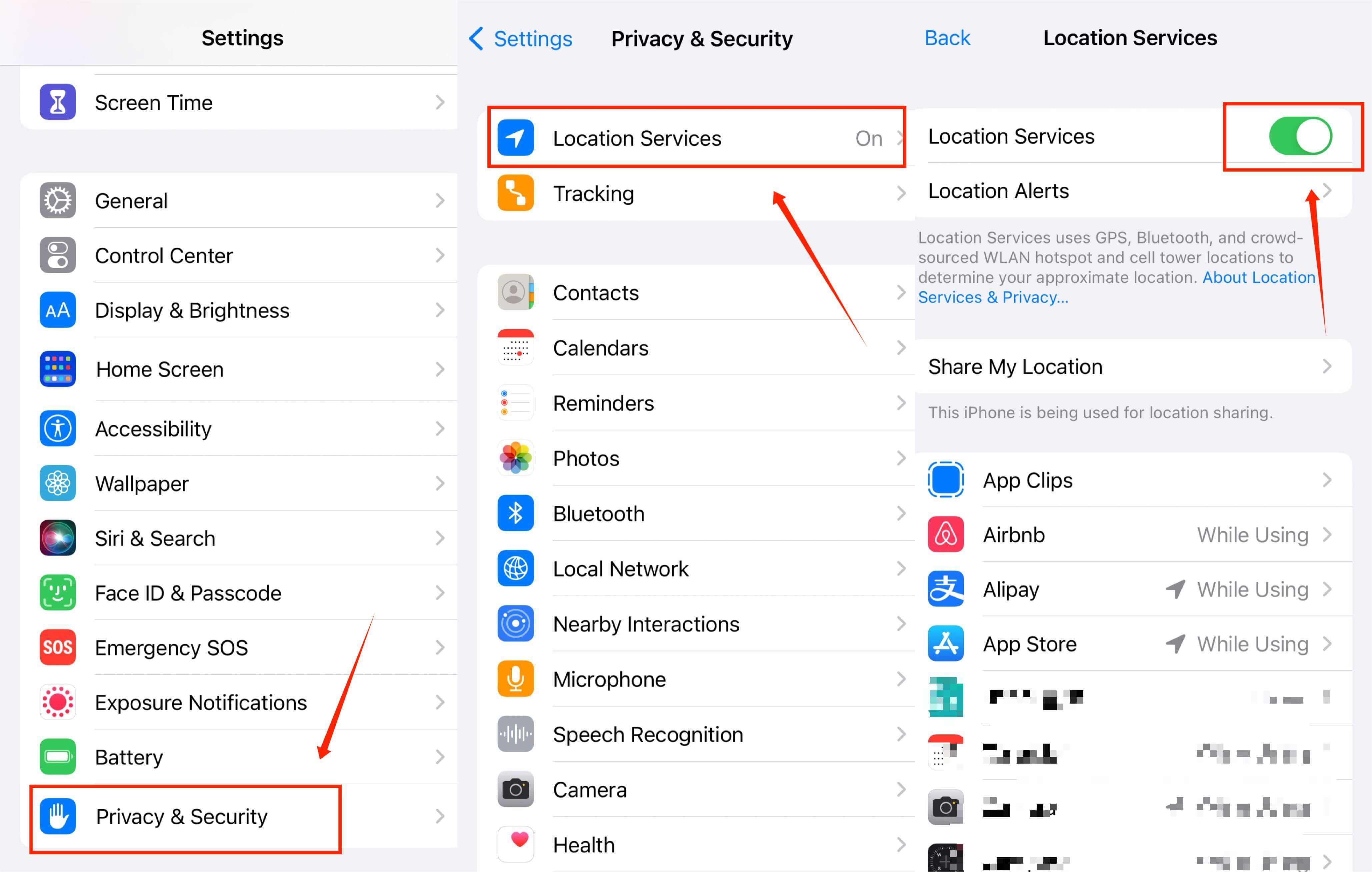 Tips: If you enable Assistive Touch, click on it > Control Center > airplane mode.
How to Stop GPS Tracking on Android Devices
The steps to shut down location services on Android are slightly different among different mobile phone manufacturers. But don't worry. The options are similar, and it's okay to follow the tutorial below to turn off location on Android:
Step 1: Swipe down from the top of the screen, and choose "Flight mode";
Step 2: Hit "Settings" > press "Biometrics and security" > click "Location" under "Privacy" > tap on the "toggle button".

Though airplane mode doesn't turn off location tracking, stopping the location service and enabling airplane mode together can ultimately stop others from tracing you. However, you can't receive any messages OR use any app.
Fake GPS Location on Your Phone without Enabling Airplane Mode
The above part shows how you ultimately hide your location by disabling location services and turning on airplane mode. However, if you are still struggling with preventing location tracking on your mobile device, the most foolproof way is to create a fake GPS location on your phone, which masks your true position without anyone knowing. Besides, this method allows you to use cellular data and Wi-Fi as usual.
For iOS Devices
The perfect geo-spoofing app for iOS devices is AWZ AnyPorter, a dedicated location changer to set up a mock location flexibly. This utility tool allows you to teleport your location to any other spot on the world map so that your true location won't be accessed by third-party apps.
Major features:
Let's follow the steps below to set up a fake GPS location on your iPhone:
Step 1: Download and install AWZ AnyPorter, then launch it by double-clicking;
Step 2: Hit Get Started and connect your phone to the PC via a USB porter. Unlock your phone, choose the device, and then click Next;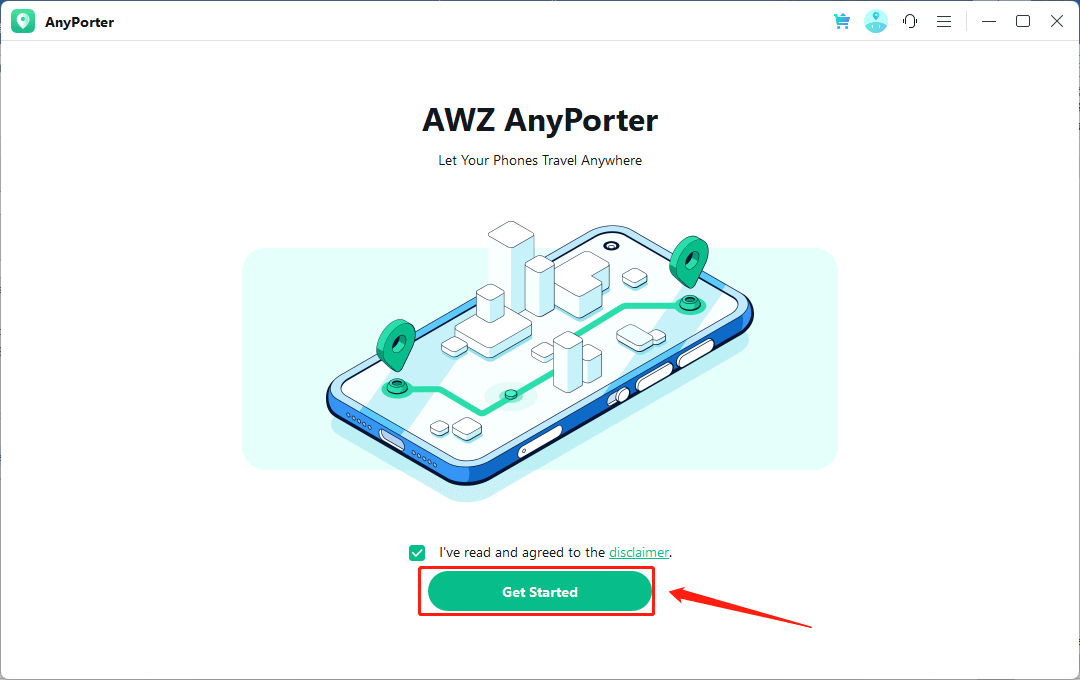 Step 3: Grant permission to your computer. After the map is loaded, tap on the place that you wish to switch to, or enter the address in the search bar. Finally, select Move.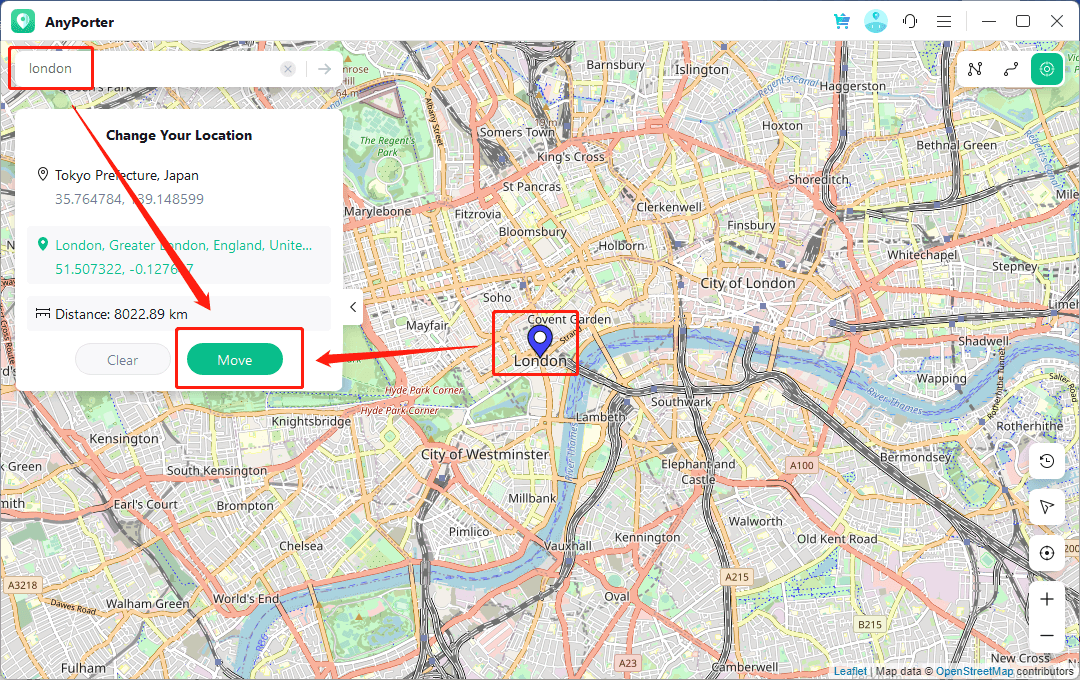 Then you'll find your location displayed at the new destination you just selected. AWZ AnyPorter is extensively compatible with all popular location-sharing apps, including Life360, Find My Friends, and Snapchat. In terms of the location-changing feature, this location changer goes beyond and above. With this feature, you can use this software to spoof Pokémon GO and other AR games.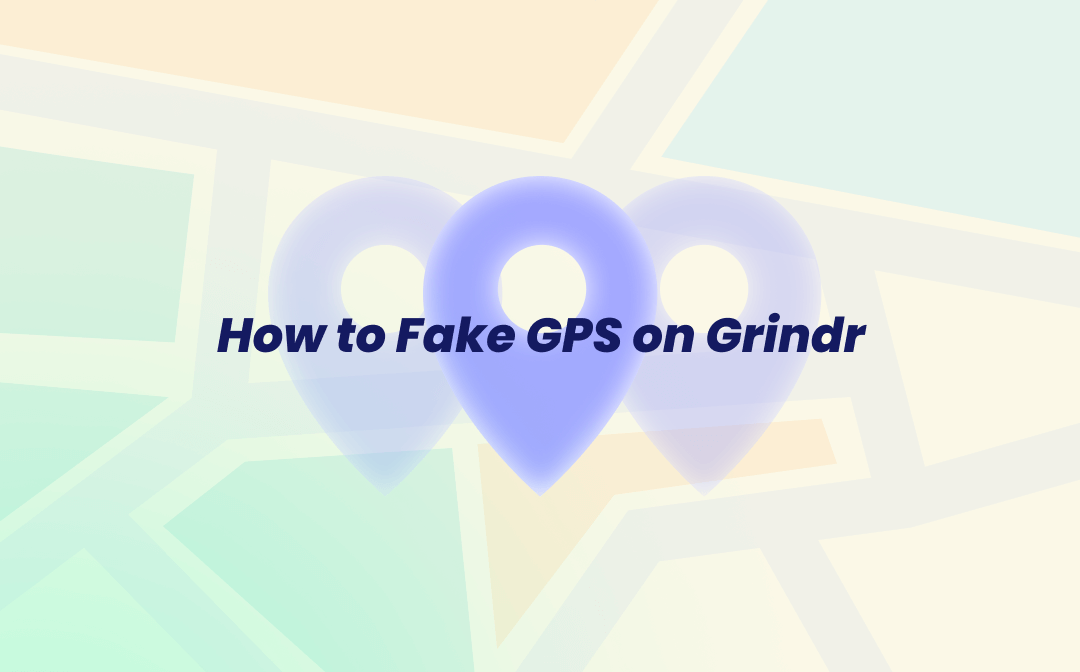 How to Fake GPS on Grindr: 3 Easy Ways to Follow
Do you want to surpass the geo-restrictions and know more friends on Grindr? This post features an overall introduction to fake GPS on Grindr.
READ MORE >
For Android Devices
If you're using an Android phone, the steps might be slightly different. Fake GPS Location Professional is one of the best Android apps for faking GPS location on Grindr, Life360, etc. It's easy to create a mock location with a few clicks, and it allows your phone to stop sharing your true location immediately.
Check the tutorial for deceiving your Android device with this application:
Step 1: Open this program;
Step 2: Enter the address or coordinates in the search box at the top, then click on the search icon.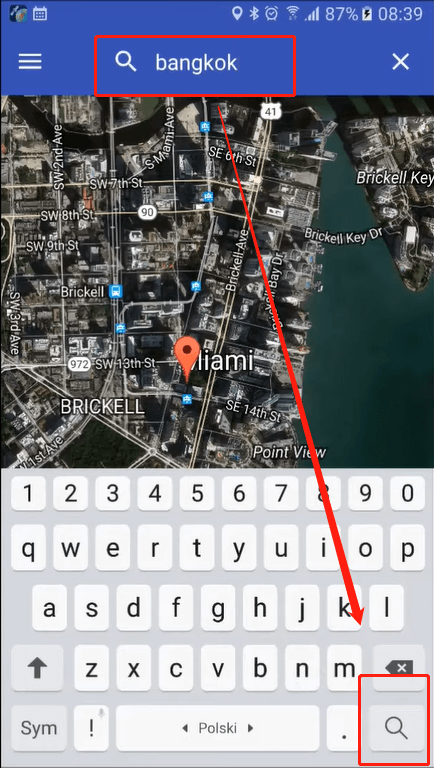 That's it! This spoofing app successfully tricks your GPS receiver and fakes your location in a trice. This application helps you manage your commonly used locations by adding them to a favorite list and editing their names. Moreover, the joystick feature can make your location move around flexibly. However, it has lots of ads and the process of installing this software is a little difficult.
Conclusion
Does airplane mode turn off location tracking on your phone? The answer to this question is detailed in this post. Though enabling airplane mode cannot hide your GPS location, we have provided several tips to help you stop sharing your GPS location on your phone. Among those listed methods, AWZ AnyPorter is optimal for faking your real location when you don't want others to notice the change.