Introduction:
Grindr features immediacy to help users get matched quickly. However, this dating app is designed for LGBT groups. For heterosexual people or straight guys, the need to have a quick hookup or date is also surging. As a result, it is important to find an app like Grindr for straight people.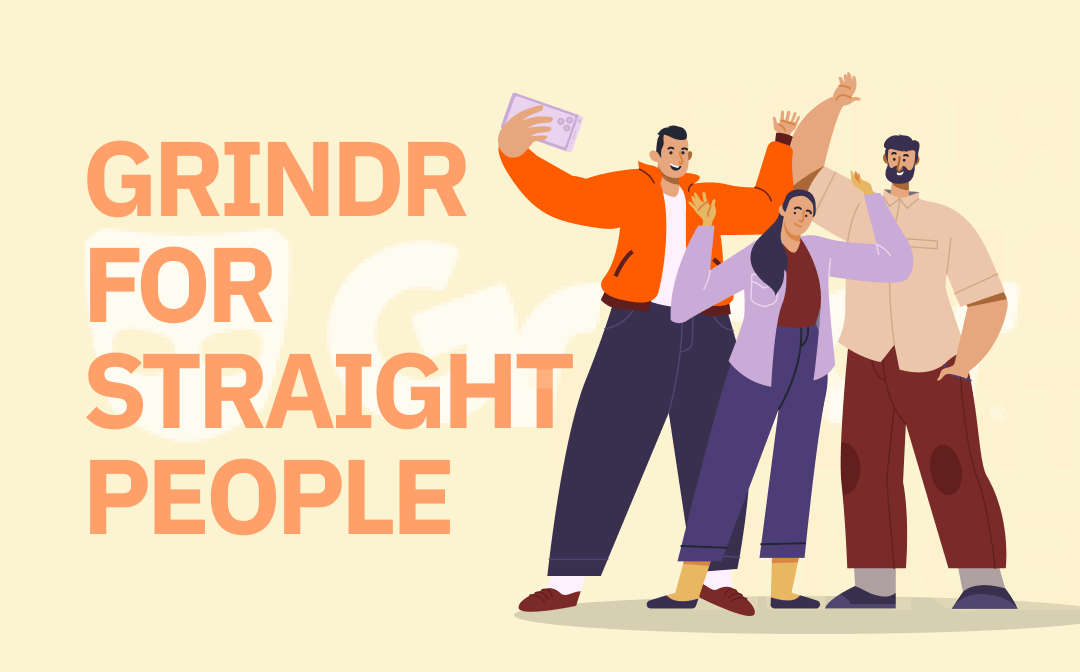 Many straight people are hunting for dating apps like Grindr for hookups so that they can swiftly figure out whether the displayed profile suits their needs. In this post, AWZware lists 5 alternatives to Grindr for straight people to get quick matches.
Best Alternative to Grindr for Straight People
Skout

Skout is a highly-rated dating app like Grindr for straight people to find potential partners. You are free to send messages to the one in who you are interested without hitting the like button or swiping right. This makes it easier to start a casual chat.
Pros:
• A large userbase to contact plenty of people;
• The behavioral matchmaking feature makes it easy to find a match without wasting time;
• Various search filters to figure out who you may like.
Cons:
• Many fake profiles;
• Receive messages from people with whom you aren't interested.
Hinge

Hinge is also an app alternative to Grindr for straight people. Besides the traditional approach to getting matches through liking each other's photos, this dating app allows you to talk to the person by liking the specific content of his/her profile. Unlike Tinder or other dating apps, this Grindr alternative allows you to change your Hinge location for free. You don't have to purchase any plan to know people far from your locations or when traveling.
Pros:
• Update location without paying to meet more people;
• Prioritise quality matches over quantity;
• Easy to move from messaging to a phone call or video.
Cons:
• Many bugs that need fixing;
• Pay to get extra filters.
OkCupid

OkCupid is an app like Grindr for straight people to date each other. It displays your potential matches based on your preferences. DMs, likes, and videos are supported to start a conversation. This Grindr alternative offers lots of opportunities to help users introduce themselves, which makes it easier to break the ice.
Pros:
• Various filters to weed out what you don't want;
• Provide detailed profiles;
• Get a quick hookup for straight people.
Cons:
• Doesn't support phone calls;
• The UI is a little clumsy.
Plenty of Fish

If you are looking for a website like Grindr for straight people, Plenty of Fish is the option. It stresses conducting conversation more than viewing photos. Consequently, the straight hookup site provides an exact basic profile and lets you know more about the one to who you are talking through different games. The filter enables you to locate people who have the same sexual orientation.
Pros:
• Wonderful straight dating website as Grindr alternative;
• Free to sign up and create a profile;
• Various search options to find the person you like.
Cons:
• Expensive to purchase;
• Message restriction.
Bumble

Bumble is another ideal option as a straight hookup app. What makes this Grindr alternative stands out is that in heterosexual matches, only female users can start the first chat with the matched partner. This encourages female users to make the first move and offers a safe way to find love.
Pros:
• Matches without messages disappear in 24 hours;
• Find a more serious relationship;
• An easy-to-use app like Grindr for straight people.
Cons:
• Travel mode is only available for paid users;
• Lack of complete information in the profile.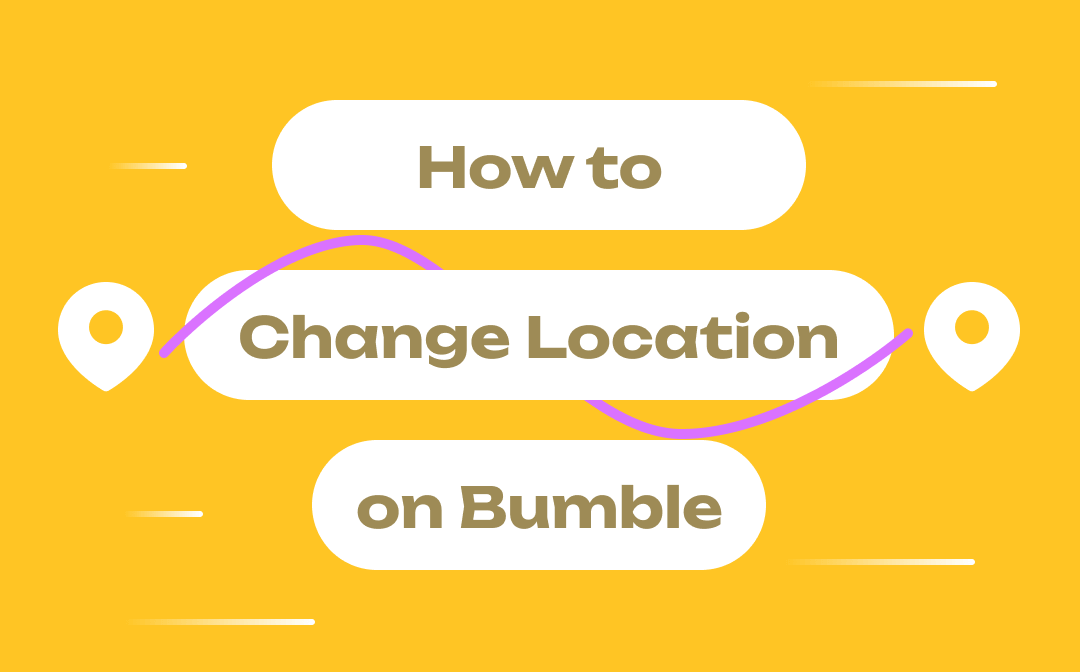 [2023 Latest] How to Change Location on Bumble
Do you know how to change the location on Bumble? What is the travel mode of Bumble? Find the answers in this post to easily spoof your Bumble's location.
READ MORE >
Meetme

Meetme is a good alternative to Grindr for straight people to quickly get hookups. This dating app has a mobile version and an online website to let you conveniently view profiles in the way you like. You can match with people who share similar preferences by participating in fun activities.
Pros:
• Provide a large database to see a list of matches;
• Find potential matches with similar ideas through games;
• Offer strong filters to hook up with straight people.
Cons:
• Show ads;
• Limited features for free users.
How to Change Location on Dating App Without Subscription
If you are eager to get matches with people in other cities and even countries, then you have to change your location on these listed apps like Grindr. However, most of them require a subscription to offer location-changing services. And the plan might be a little expensive. Then you can use a location changer like AWZ AnyPorter to change your GPS location on an iPhone at a cost-effective price.
AWZ AnyPorter is a proficient location spoofer for iPhone to alter your GPS position on dating apps like Grindr for straight people. It accurately teleports your location to anywhere you like and syncs the change to the application. Then you can easily get matches with people near the new location.
Major feature:
• One-click to change your location to any place;
• Manually move your location with a virtual joystick;
• Star and rename your favorite coordinates for future use;
• No punishment or ban from the dating app.
Free Download
Discover how to use this location spoofer to get ideal matches on an alternative to Grindr for straight people:
Step 1: Connect your phone to the program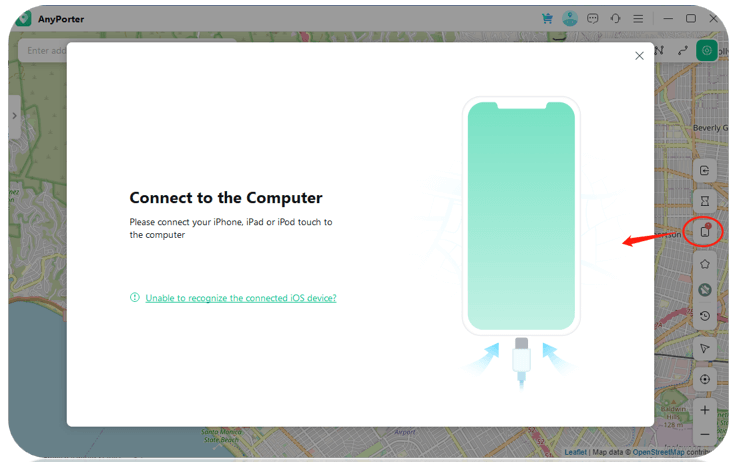 First, download and install this application on your computer. Then launch it and tap "Get Started". When the map is fully loaded, click the phone icon and follow the instructions to plug your phone into the computer via USB. Then unlock your device to allow the connection.
Step 2: Pick a preferred city or address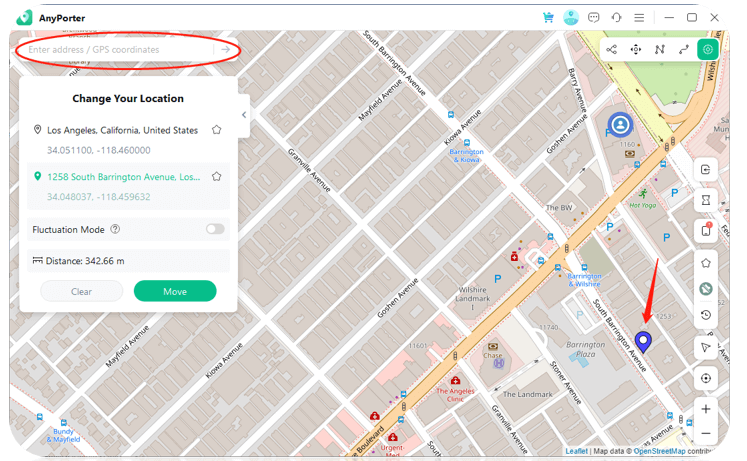 When the connection is completed, drag and zoom in on the map. then click on it to select a place. Or, enter the address in the search box and hit the arrow icon.
Step 3: Change your location to get new matches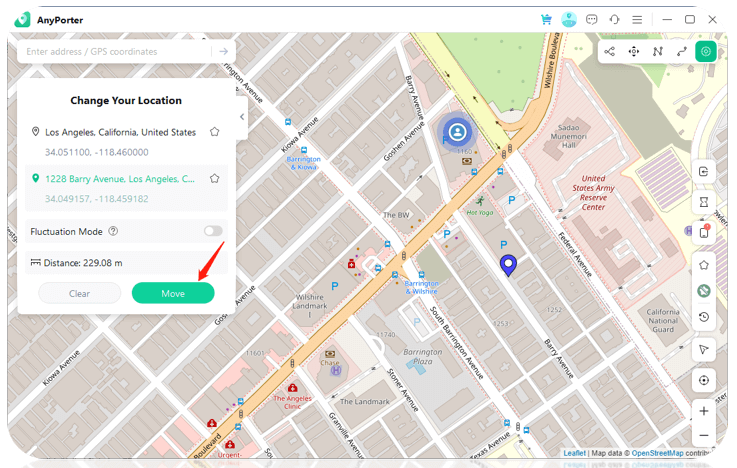 Finally, press the Move tab to confirm the change. Then you can get matches with people at the new place on these Grindr alternatives.
This tool easily changes your location on the iPhone, which enables you to meet new people on popular dating platforms. More importantly, it is compatible with most of the listed apps like Grindr for straight people.
Bottom Line
This post has introduced 5 common dating apps alternative to Grindr for straight people. You can quickly get a match on these apps like Grindr. Pick one and give it a shot to get a date or find a perfect partner.
If you are curious about dating people in different cities but the expensive subscription holds you back, try a cost-effective location changer like AWZ AnyPorter to teleport your GPS location to anywhere around the world in the Grindr alternatives.
Free Download