Introduction:
Grindr is one of the best platforms for LGBT groups to socialize and make new friends. With approximately 11 million monthly active users, inevitably, you may find Grindr is not working on your phone sometimes. Don't worry. Most issues are minor and can be solved easily so long as you know the right solutions.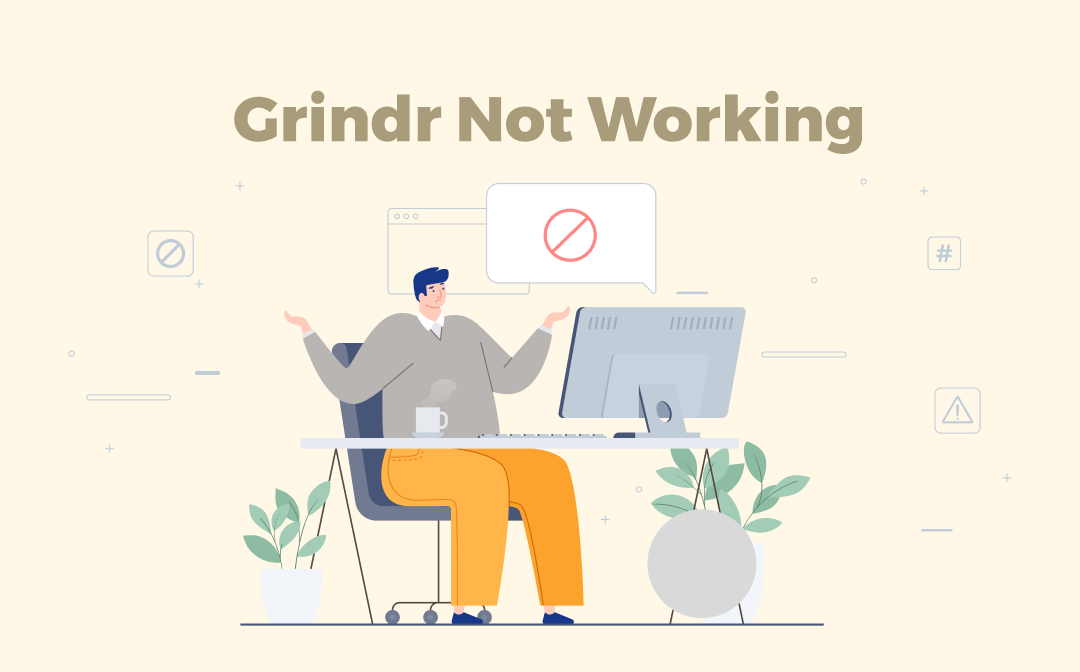 Why is Grindr not working on your phone? The problems could vary among different groups. From being unable to refresh the app to failing to log in to it, each problem has its quick fix. In this post, AWZWARE demonstrates 4 major issues and their corresponding solutions. You can effortlessly squash these bugs when your Grindr is down.
Grindr Is Unable to Refresh
If you are kept prompted that Grindr is unable to refresh, calm down because you are not alone. It has been repeatedly reported that Grindr suddenly can't update the messages, notifications, and even profiles nearby, making it inconvenient to get new matches. The possible cause of this issue is that the server reaches its rate limit which controls the traffic transferring among a network. Hence, you might have to force quit this app.
Let's read the step-by-step guide to fix this problem when your Grindr is not working properly to refresh its cascade:
For iOS devices:
Step 1: On iPhone X and later models, swipe up from the bottom of the screen, then leave it in the middle of the screen. On models with the Home button, double-click on it;
Step 2: Swipe right to find Grindr, then swipe up to close the app.
For Android devices:
Step 1: Head to Settings > Apps > Grindr;
Step 2: Tap on the Force stop button and hit OK. Then wait for several minutes.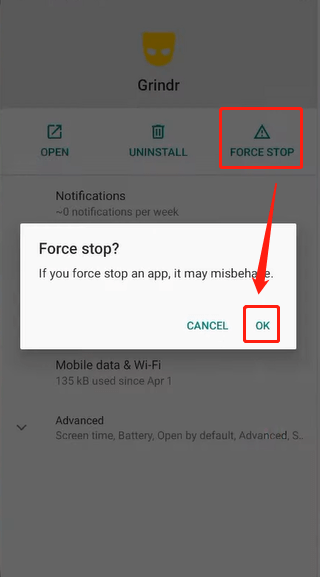 That's how you fix the refreshing problem when Grindr is not working. Now open this program to see whether it works.
No Internet Connection on Grindr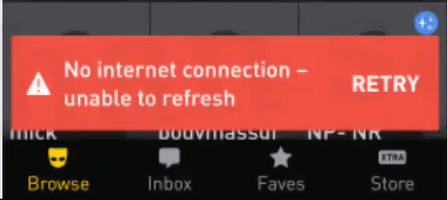 On other occasions, Grindr is not working because it has no Internet connection, which is another cause for it being unable to refresh as well. This generally happens when the WLAN or cellular data used by your phone doesn't connect to the Internet. Or, you may turn on airplane mode. A quick way to identify this issue is to launch other apps and check whether they can function smoothly. If other apps are working on your phone, then it could be a specific problem with Grindr.
If all apps can't connect to the Internet, then go to Settings, find WLAN (iOS) or Connection (Android), and check if you are connected to Wi-Fi or mobile data. Sometimes, Grindr is not working on public Wi-Fi, then try to force stop your phone or clear the Grindr cache on an Android device.
Tips: To clear your Grindr cache, head to "Settings" > "Apps" > "Manage Apps". Then navigate to "Grindr" > "Storage" > "Clear data".
Grindr Not Sending Messages
If Grindr is not working properly to send messages, it's better to check whether your Wi-Fi or cellular data is connected to the Internet first, as we've mentioned above. Or, you may accidentally enable airplane mode which percents your device to connect to cellular or Wi-Fi networks. Then you need to navigate to Settings to turn off airplane mode.
Another possible reason is that you're using a VPN location changer. Try to disable the VPN and check if messages can go through on Grindr.
Unable to Login on to Grindr
Sometimes, you may find that Grindr is not working and you are unable to log in to it, even though you enter the right login credentials. To solve this Grindr issue, ensure the app is updated to the latest version. Then force close the app or reboot your phone. If the problem still exists, back up your chats and reinstall this program.
Grindr Not Showing Profiles
Occasionally, Grindr can't load profiles in the cascade or the app is freezing. Here are some recommended fixes when Grindr is not working in this aspect:
Make sure Grindr is the latest version;
Force stop this app. Android users can clear Grindr's cache;
Bonus Tip: How to Make Friends Around the World on Grindr for Free
Grindr allows you to match with people near you for free. However, if you want to know friends globally, you have to upgrade to its premium subscription which costs you around 50$ per month. That is quite expensive, but here we have an excellent tool to help you get matches across the world for free: using AWZ AnyPorter to set a fake GPS location on Grindr.
AWZ AnyPorter is a location spoofing app capable of creating a fake location on many location-based apps. It lets you trick Grindr into believing that you are geographically at the mock place you set up so that Grindr will find matches nearby automatically. The free trial helps you change your location 5 times for free, and if you want to unlock the unlimited features, the subscription plan is cost-effective, with only around 9 $ per month.
Major features:
Change your location to anywhere with a single click;
Support 5 devices at a time at an affordable price;
Perfectly change the location on your iPhone to prevent stalking;
Work with Snapchat, Life360, Find My, and other location-sharing apps.
Find out how to set a fake location on Grindr with this utility tool:
Step 1: After downloading and installing this software, launch it;
Step 2: Tap Get Started, then plug in your device to the PC via a USB cable;
Step 3: Unlock your phone, and hit Next. Then click Trust on the phone and enter the passcode to grant permission to your computer;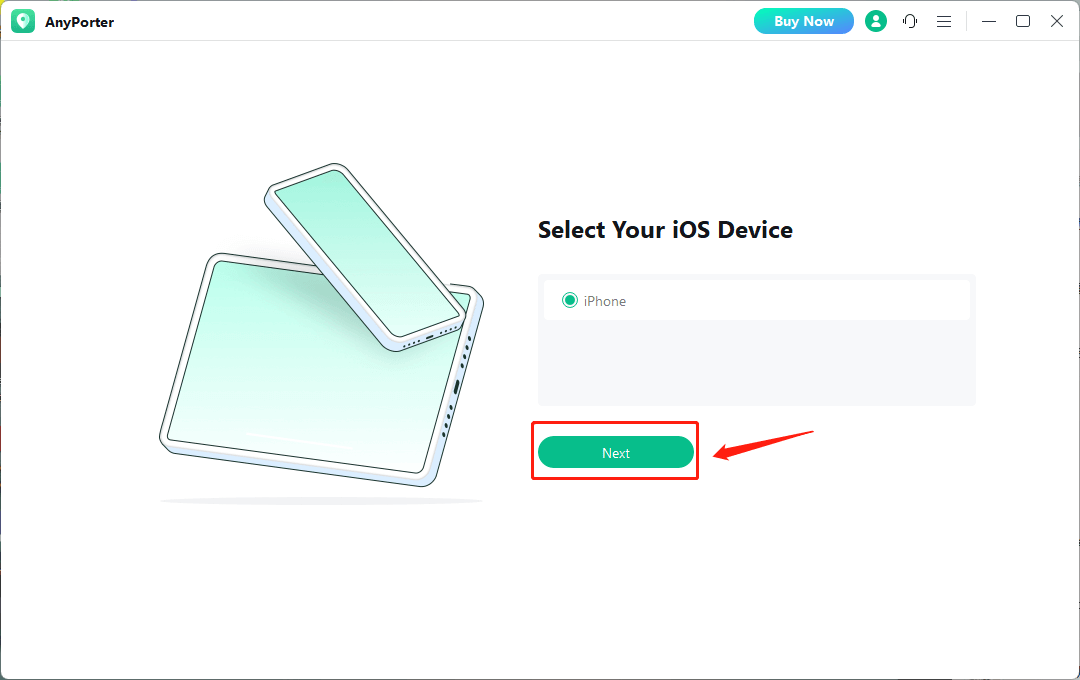 Step 4: When the map is loaded, drag and zoom on the map. Then click on the map to drop a pin on your target destination, or enter an address in the search bar. Finally, press Move.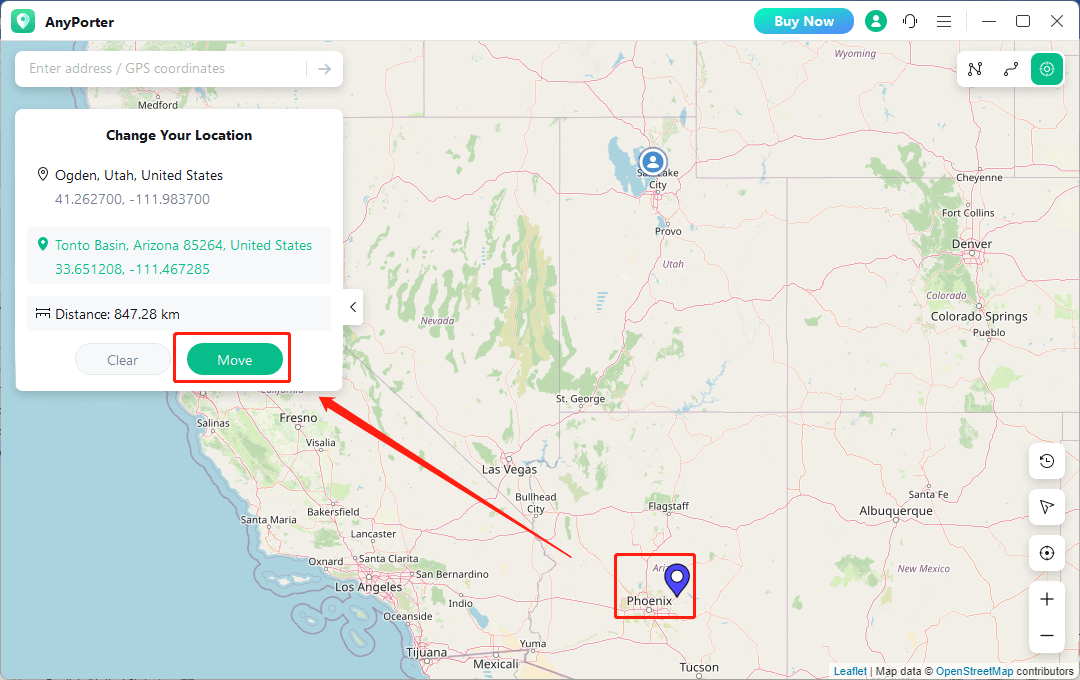 Now, your location will be switched to the chosen spot immediately and you can make new friends with people around there. This method can also fix the problem when your Grindr is not working and cannot accurately find your location.
If you are an Android user, read this post to learn how to fake GPS location on Grindr using an Android device: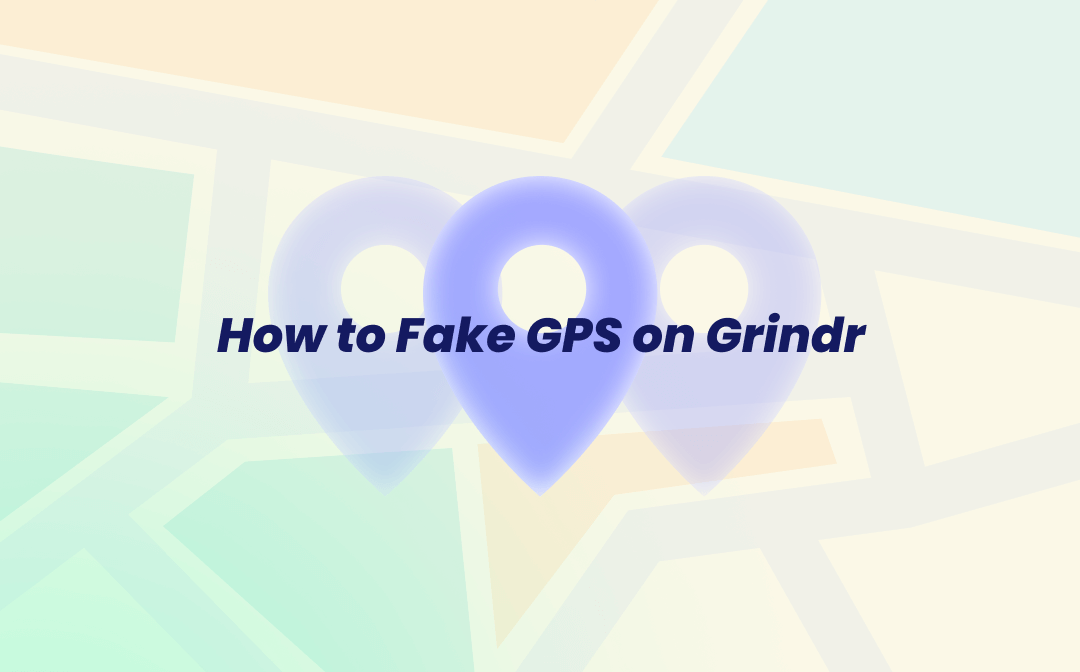 How to Fake GPS on Grindr: 3 Easy Ways to Follow
Do you want to surpass the geo-restrictions and know more friends on Grindr? This post features an overall introduction to fake GPS on Grindr.
READ MORE >
Bottom Line
Overall, we have listed 5 common Grindr issues and their corresponding solutions. Hope these tips can deal with your problems when you find Grindr is not working properly on your phone. In addition, AWZ AnyPorter enables you to surpass geo-restricted services to meet more people at an affordable price. If you're interested, just give it a try!