Grindr is one of the leading dating apps in the world. Since being published in March 2009, it has gained over 700K subscribers. There is no doubt that it has become part of the life of the LGBTQ community.
While using it, many people encounter a situation that Grindr unable to refresh. It is upsetting when you get ready to meet someone but Grindr won't refresh. However, there is no need to worry, this blog presented by AWZware will explain why is Grindr so laggy and how to fix the error.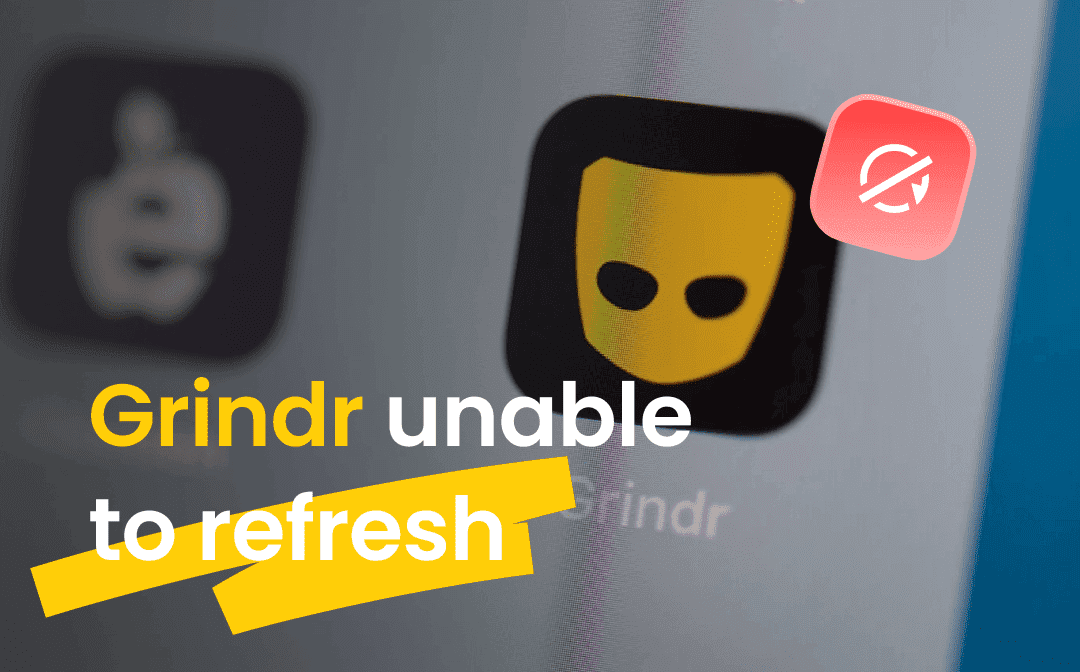 Why Grindr Unable to Refresh
Before getting into solutions to Grindr not refreshing, it is essential to understand why it happens. It could be technical issues that causing the problem, but in most cases, it is the following reasons that cause Grindr won't refresh.
The Internet connection is slow.
The version of Grindr is out of date.
Grindr unexpectedly stopped.
Due to compatibility, the latest Grindr may not run perfectly on an old phone.
Some other issues related to the devices.
Four Ways to Fix Grindr Not Refreshing
The last chapter talks about the reasons why is Grindr so laggy. Usually, it's either the problem with this location-based dating app or the phone. So in the next parts, the blog will explain how to fix Grindr unable to refresh systematically in detail.
Check out The Internet Connection
Normally speaking, Grindr not refreshing is related to the Internet connection. If the WiFi or cellular data (data network on Android phones) is slow, or unstable or there is no Internet connection, Grindr will alert unable to refresh. Follow the lead to check out if your connection is OK.
Here takes iPhones as example. Fix Grindr unable to refresh on Android is basically the same.
Go to Settings >> Wi-Fi, turn it on, and join a network with a strong signal.
Let's say you have already turned on WiFi, then check if the WiFi signal is down, and if it does, change to other networks.
You can also do this in the control center. Here's how:
Swipe down from the upper right corner and long-press the WiFi or cellular data icon to adjust settings.
iPhone SE, and iPhone 8 and earlier should swipe up from the bottom of the screen to solve Grindr unable to refresh.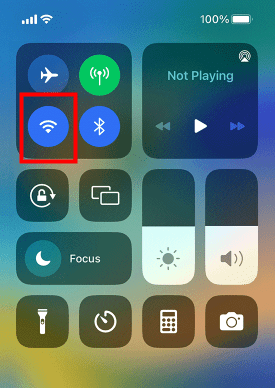 Restart The Devices
Restarting the phone can solve most of the problems when using it, such as lagging or flashing when using some apps. Of course, it also includes the problem that Grindr unable to refresh. Let's see how to restart your phone to fix Grindr not refreshing.
For iPhone X, 11, 12, 13, or later:
Press the side button and either volume button together for a while. The power-off slide bar will show.
Drag to shut down the phone and wait for 30 seconds.
Long press the side button again to reactivate your iPhone.
For iPhone 6, 7, 8, or SE:
Press and hold the side button until the power-off slide bar shows.
Drag the slide bar and wait for power-off.
Press the side button again until the Apple sign appears.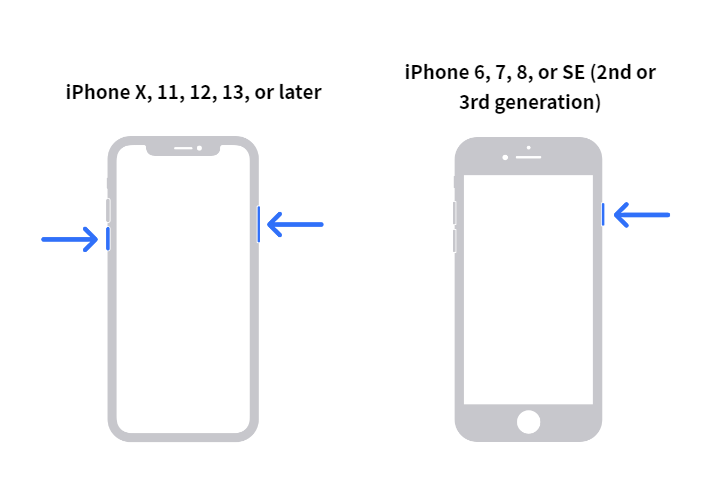 Force Stop The Grindr App
Both of the above methods fix Grindr unable to refresh from the phone, but since it's Grindr that has the problem, it's natural that the problem can be solved by adjusting the app itself. If Grindr won't refresh is bothering you and it cannot be fixed by reopening, you should try to force stop Grindr. Here are the detailed steps:
For iOS users:
Swipe up from the bottom of the screen in the Home Screen, and stop in the middle.
Swipe left or right to find Grindr and swipe up its preview to force-stop the app.
For Android users:
Go to Settings and find "Apps", "App and Notifications", or "Application Manager".
Locate Grindr and tap on it.
Press Force Stop.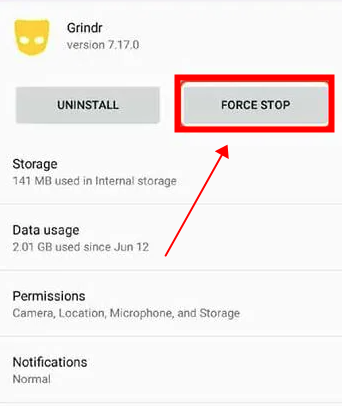 Reinstall Grindr
The last way to fix Grindr unable to refresh is to reinstall it. As mentioned in why is Grindr so laggy, the version of it and its compatibility will make it unable to refresh Grindr. So you can repair it by uninstalling the old one and installing the latest one. There's a catch, though it is helpful, reinstalling Grindr will likely lose pictures and chat histories, so always remember to back up ahead of time.
Open an app store on your phone and check if Grindr prompts for an update. If it does, just tap to update. If it doesn't, then you need to manually reinstall the app to repair Grindr won't refresh. Down below is the process, just read on.
Locate Grindr on the phone and long-press its icon until the delete notification appears.
Tap on Delete or drag it to the dustbin.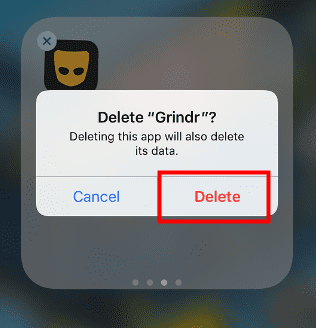 Better to restart your phone before the next step.
Search Grindr in any app store and reinstall it.
That is the last way to fix Grindr not refreshing by reinstalling Grindr. But it is the least suggested one because it will delete the data together.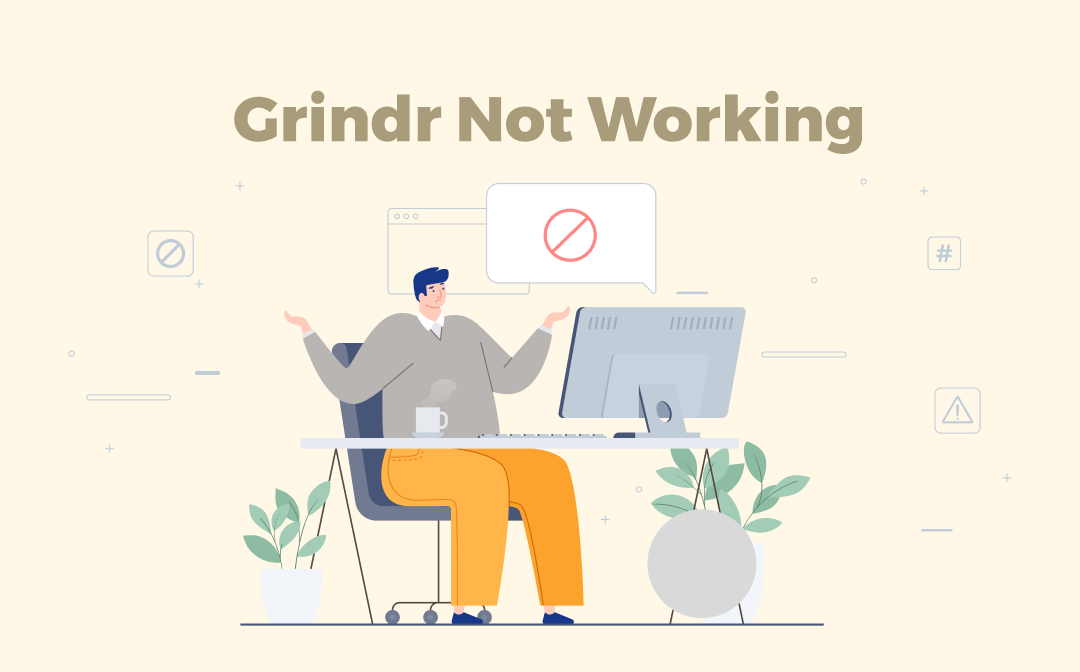 [Best Solutions] How to Fix Grindr Not Working Problems
Why is Grindr not working? Why is your Grindr not refreshing? If you have similar problems, read on to see how to fix those Grindr issues in this article.
READ MORE >
Bonus Tip: Fake Grindr Location Without Being Detected
After fixing Grindr unable to refresh, now you can find matches and dates again. As Grindr is a location-based dating app, it will recommend people nearby. So if you want to find new matches, moving to another place will be a good idea. Just imagine, if there is a tool that can help you spoof locations on Grindr without leaving home, how convenient it would be? In that case, the blog recommends
Step 1. Download and install it on a computer.
Step 2. Connect your devices to the computer.
After opening the app, you can see that there's a phone icon on the right side, tap it and link your phone to the computer. Choose USB and click on the "Next" button and wait to connect.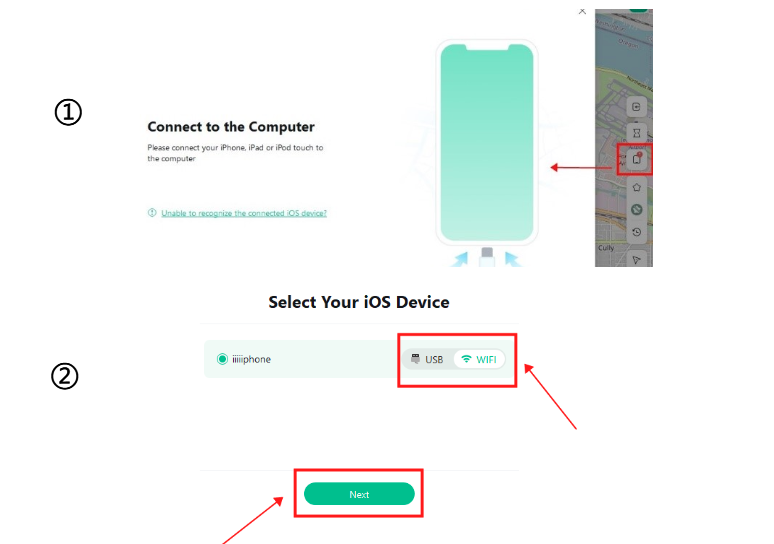 Note:
After the first successful connection, you can use WiFi to connect your mobile phone and computer in the future.
Step 3. Choose the destination an .
Select a spot as your destination and tap the "Move" button. The Grindr location has changed now!
Type the address or coordinate in the search box if you know exactly where to go.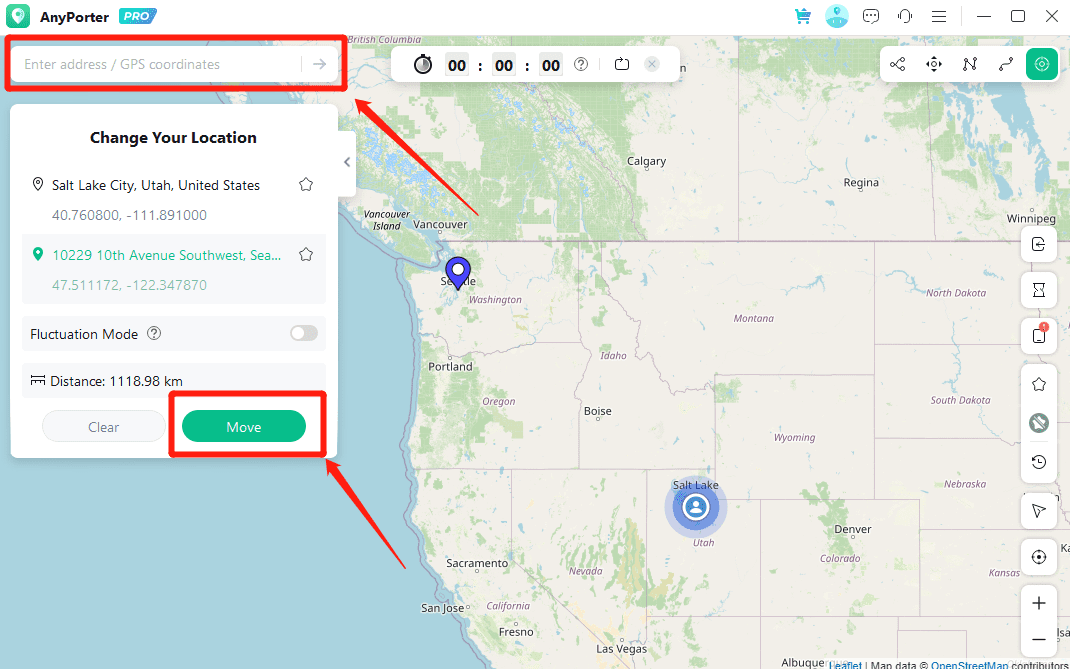 This app also provides you with multiple modes that can meet all your needs, whether it is to teleport your location, simulate a route, or play location-based games like Pokemon Go without moving.
The Bottom Line
This page mainly talked about the reasons why Grindr is so laggy and the four methods to fix Grindr unable to refresh. Remind you again that the last method to repair Grindr not refreshing will delete chat histories and pictures as well. To help you meet new matches, the blog also offers a professional location spoofer, AWZ AnyPorter. Download and try!