We live in a world of danger and risks, whether it is online or in our daily lives. That means many parents will try to protect their children by monitoring their traces through some tools, such as Life360. It works for younger children, but older children prefer to have their own space and don't want to be watched all the time.
That is why the page by AWZware will fully explain how does Life360 work, what is Life360, and what does Life360 track.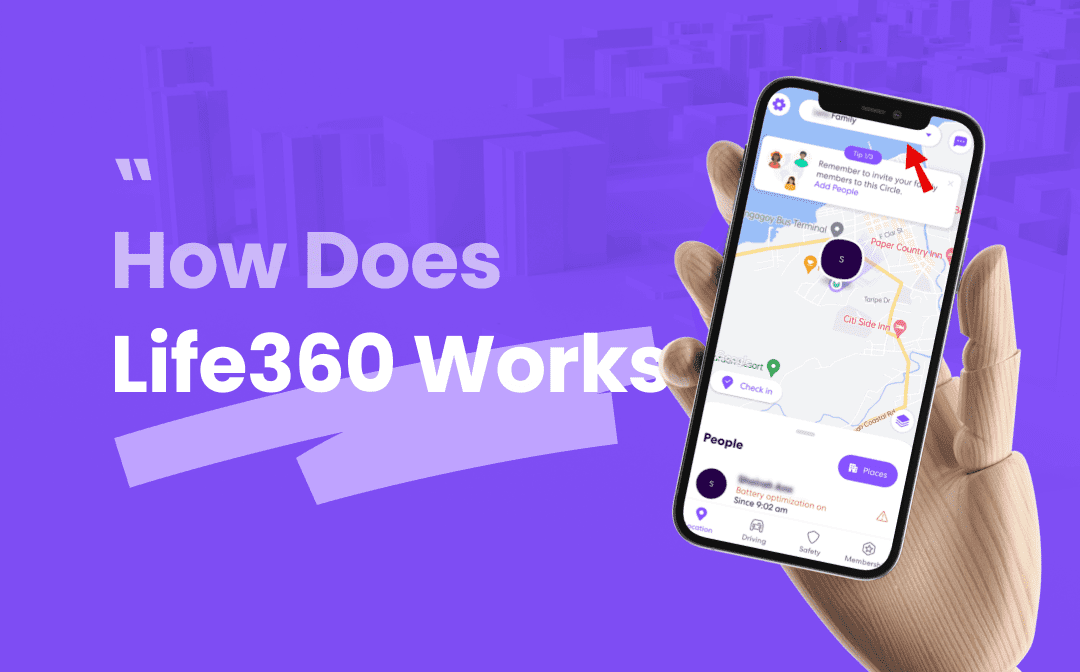 What Life360 Is?
First of all, how does Life360 work connects with what is Life360. This part will offer an overview of Life360 to give you a better understanding of how to use Life360.
Life360, published in 2008, is a family social networking app, according to Wikipedia. It allows users to track each other's locations. Installing Life360 on the devices, once it is set up, choose geo-fences to select areas.
When your friends or family arrive at a spot or leave there, the geo-fences will notify you. For example, whether your kids leave school and arrive home or not.
How Does Life360 Work?
Now that you have a brief understanding of what is Life360, let's see what does Life360 do. To answer this question, you need to install Life360 on the devices. The app allows users to create a circle that involves everyone they care about, such as parents, kids, and friends. Then, it will track the GPS location of each one in the circle in real-time. In other words, people in the circle can see your location no matter whether Life360 is open or not on the device.
The positions will be shown on the built-in map, with the Internet connection on. When the person you care about arrives at or leaves a place like a school or library, the app will inform you. If either of you has an unstable Internet connection, the sharing will be paused.
How does Life360 work also relates to driving analyzing. This app can analyze the driving process. It will share the driving speed with members in the circle. Life360 will inform them if it detects "Distracted Driving" by checking out the apps running on the phone.
Despite location tracking, Life360 also offers digital protection to keep users away from the dark web to steal private information. According to Life360, it also has emergency assistance to protect stolen phones and more.
How to Leave Life360 without Them Knowing
Well, after learning what is Life360 and how does Life360 work, it is time to check how to leave Life360 without them knowing. As discussed above, Life360 will follow your location in real-time and share it in the circle through the Internet. Just turning off the Internet connection or turning off location sharing can certainly disable others from tracking you. But they will be informed. To do it secretly, this blog recommends AWZ AnyPorter, an easy-to-use location spoofer.
It will help you to hide your location without them knowing in just a few seconds. This virus-clean app allows you to change the location to anywhere in the world with no lag. It will not access your private information or damage your devices. If you want to simulate a route, this app provides you with multi-stop mode and single-stop mode.
Check out the following steps to see how to leave a Life360 circle with no one noticing.
Step 1. Get and open the app on the computer.
Leave Life360 without Them Knowing
Step 2. Link mobile devices to the computer.
Tap on the phone icon on the right side, and connect devices via USB cables. Follow the instructions to allow the app to take over the location services.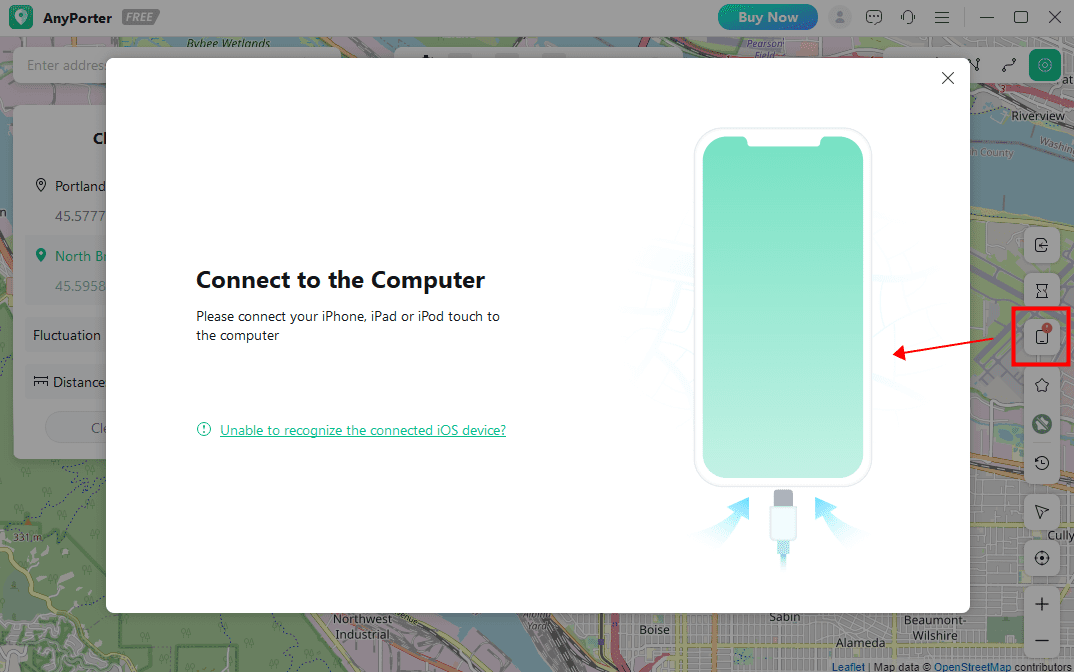 Step 3. Leave Life360 without others knowing.
Pick a spot as the destination in the built-in map, and press "Move". Typing in the address and coordinates in the search bar is also available.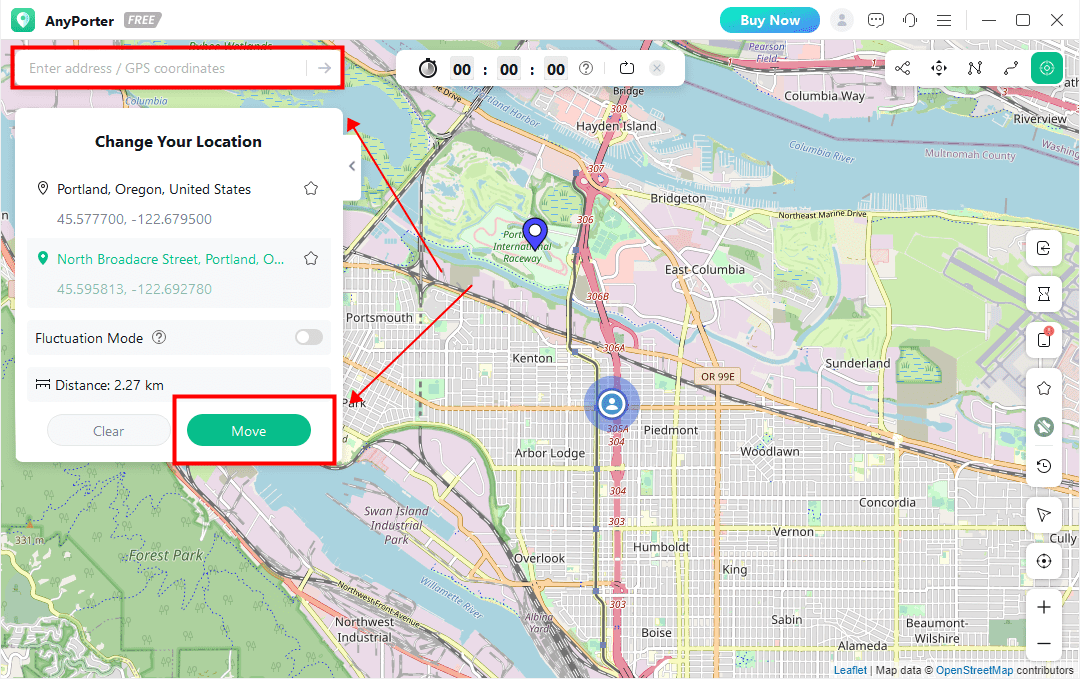 In the "How does Life360 work" part, you have learned that it will show your current location on its map. So the iPhone location spoofer helps you to leave Life360 secretly by hiding your real position.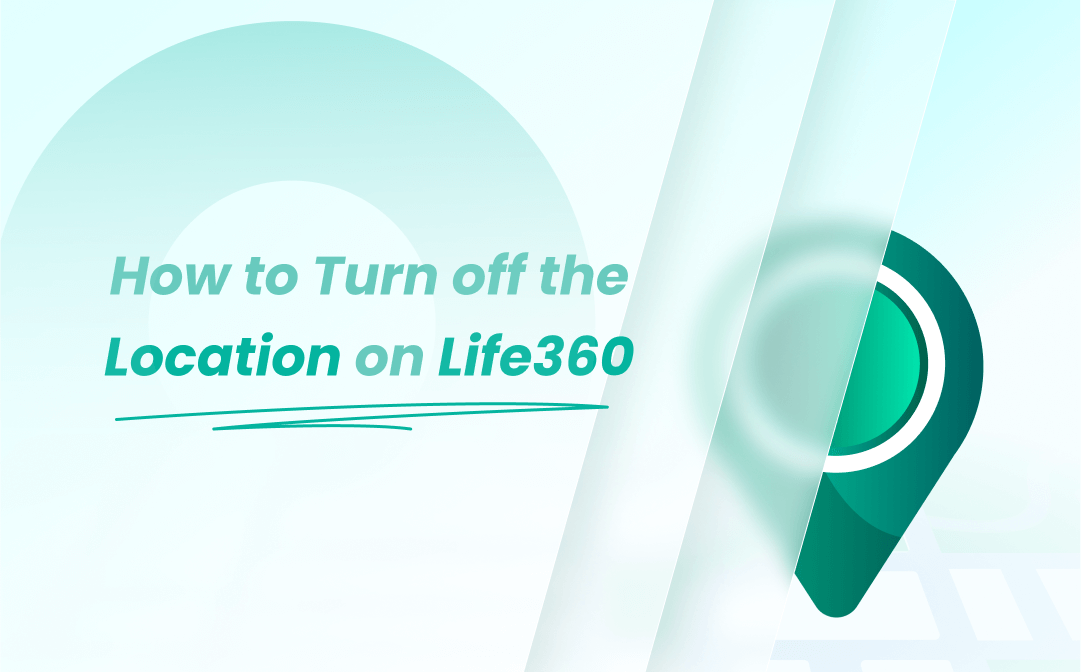 How to Turn off Location on Life360 without Anyone Knowing [Easy Methods]
Do you want to discreetly stop sharing your location on Life360? You can learn how to turn off location on Life360 without anyone knowing in this blog.
READ MORE >
What Does Life360 Track?
Enough talking about how to leave Life360 without them knowing. People also care about what can Life360 track which is connected to how does Life360 work. They are worried about the collection and disclosure of personal information on their phone. For that reason, this part will show you what does Life360 do in the question-and-answer format. Read on.
Can Life360 Track Your Text Messages?
The answer is no. Life360 doesn't have access to track or read your text messages. But there is a social media feature in it. Members of a circle can communicate with each other, and they can simply copy and paste text messages to other members.
Can Life360 See Your Apps?
When it comes to what does Life360 track, people will think about apps on their phone. Well, the answer is it depends. Normally speaking, Life360 doesn't see how many apps and what apps have been installed on your phone. But there is an exception. As mentioned in the "How does Life360 work" part, it can analyze the driving process. If the user has paid for the "Distracted Driving" feature, the app will know that you may be distracted by some apps while driving.
However, it is nothing to worry about. It only knows what apps are running. It doesn't know what you're doing with them. Life360 doesn't inform members in the circle, it only informs them that you're distracted while driving.
Can Life360 Track Search History?
Talking about what does Life360 do, search history is concerned as well. Despite the skepticism about Life360's security, it mainly offers a range of services based on geolocation. So there is no need to worry that it will monitor your search history or share it with circle members.
The Conclusion
The page is a guide about Life360, and it mainly explains the following aspects: what is Life360, how does Life360 work, what does Life360 track, and the way to leave Life360 without them knowing. In a nutshell, Life360 is a location-tracking and sharing app, it basically doesn't access other information on users' phones. But if you are trying to get away from Life360 with no one knowing, try AWZ AnyPorter.