If you are a heavy user of social apps, Snapchat cannot escape your attention. This is an instant messaging app where users can exchange photos, videos, text, and drawing at will. One of the reasons that this app takes the world by storm is the lighthearted lenses and filters. For Internet users, these interactive elements are engaging enough and thus offer an ideal vehicle to communicate with other users online.
An effective way to improve user stickiness and interaction is through location filters. How do you add a location on Snapchat and enable location filters on this platform? No worries, this post has everything you need.
How to Add a Location Filter on Snapchat
You may have ever seen an influencer posting a selfie tagged with the location information or your favorite singers showing up somewhere. These location filters often go with and work similarly to hashtags. Therefore, this question occurs to you: how to put a location on Snapchat when posting?
Follow the instructions below to create a location on your Snapchat posts:
Step 1: Click to open Snapchat on your iPhone or Android devices, then enable the location settings on Snapchat if necessary:
Check whether you turn off sharing locations on Snapchat at the first launch, you need to grant permission to add a location sticker.
#1. Select Settings on the top right corner and then Additional Services;
#2. Press the Manage button and switch on the Filters toggle.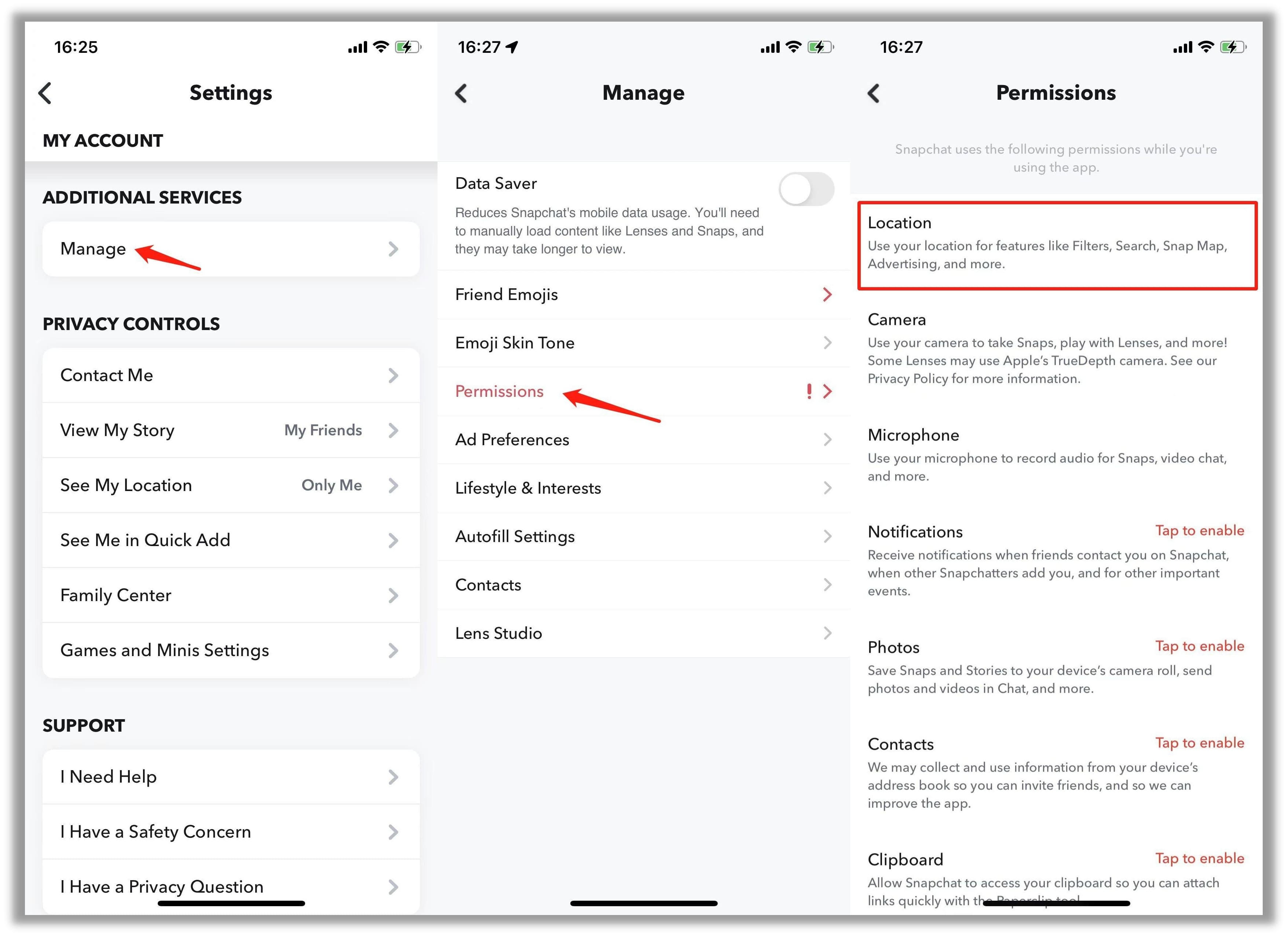 Step 2: When the app has the right to access your location, take a photo or video and wait for the sidebar to appear. Select the third button Filter;
Step 3: After the sticker menu pops up, choose Location to put a location on Snapchat. Users can select any place in the list. When you cannot find any place on the list, try using the provided search bar to locate a specific place.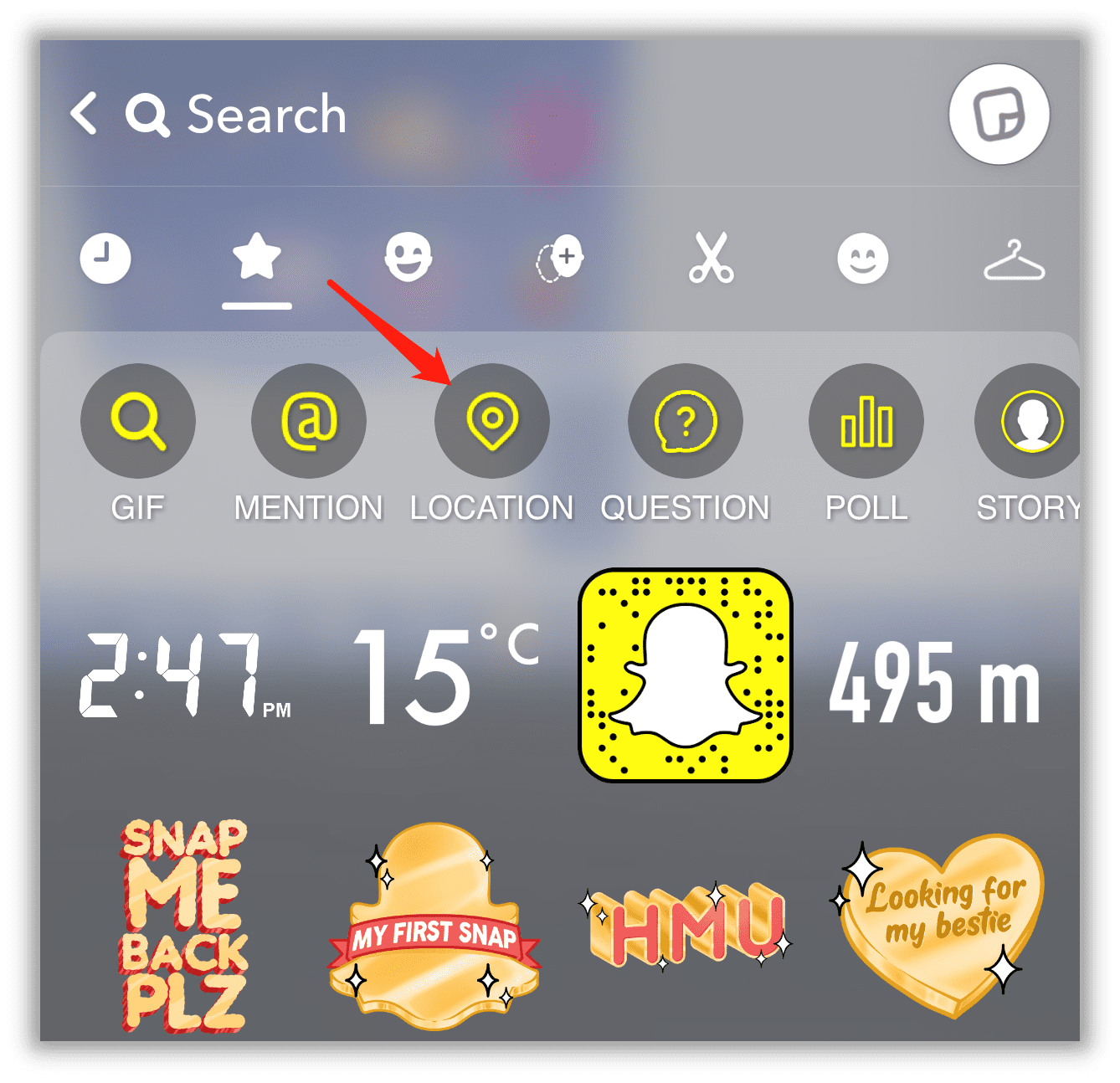 Step 4: Next, your location information will be added to your post. Feel free to move it anywhere you need it to be. Plus, the appearance of this Snapchat location filter can be changed. A tap on the location and you will know how to do it.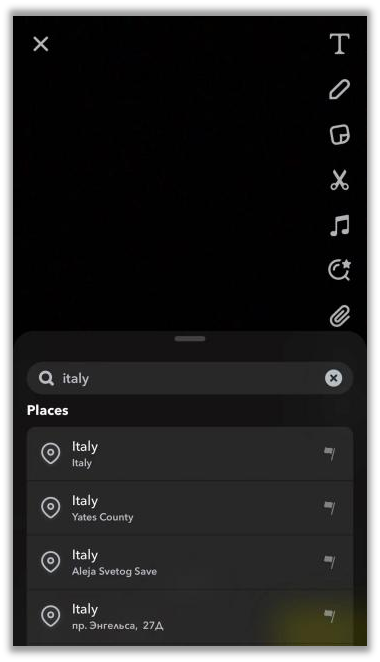 Step 5: When you finish creating a post with the location information, hit the Send To button to share this Snapchat post at the bottom of the screen.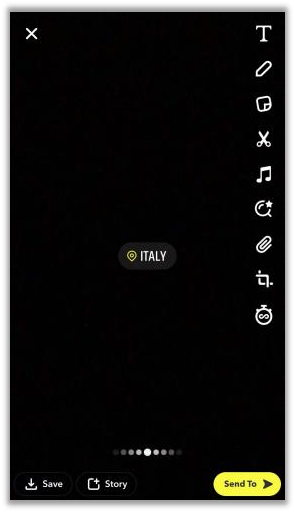 Additionally, the Snapchat location filter feature allows users to attach GIFs, mention others, or a hot topic with hashtags. By default, Snapchats provides a time and a temperature sticker.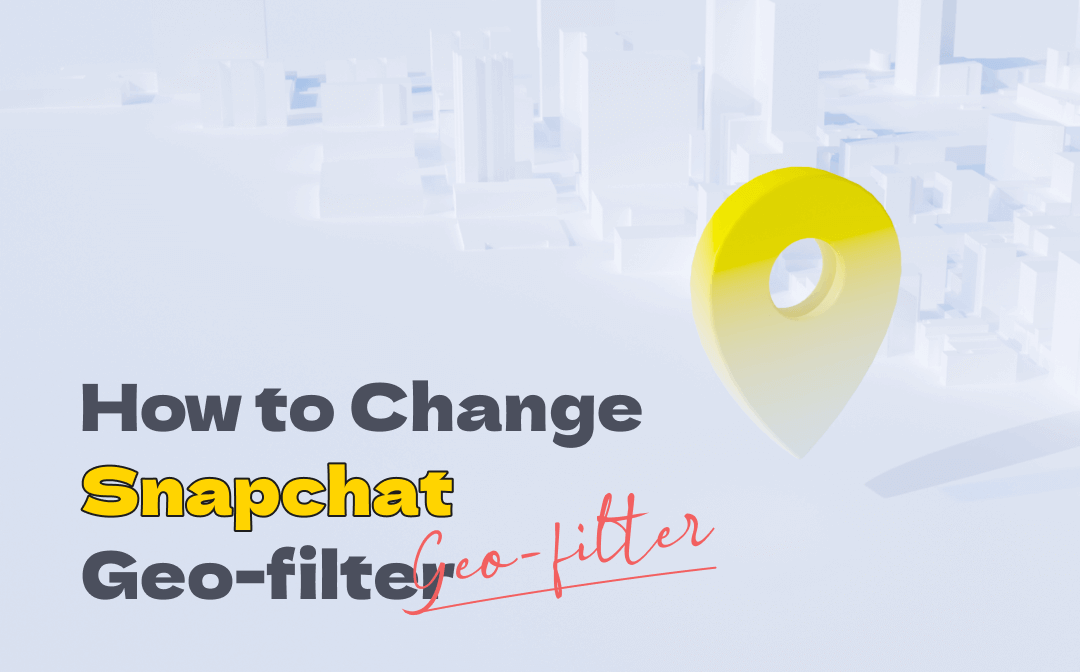 [Ultimate Secret] Everything about Snapchat Geofilters
This article gives an overall introduction to Snapchat geofilters, from what are them to how to get different geofilters without actually moving.
READ MORE >
How to Change Your Location on Snapchat Filter
The Snapchat location filter is based on your virtual location, a real place. This service needs the support of the GPS or WIFI connection on your phone so that the app can determine where you are. What if you want to trick your friends and change your location on the Snapchat filter? It sounds ridiculous but possible. All you need is a dedicated location changer.
Like always, when it comes to changing the location on your phone, the first instinct is to use a VPN app. You are right about that. In this section, we are going to recommend a new approach to changing the location on a Snapchat filter—AnyPorter
AnyPorter: A Snapchat Location Filter Changer
Let me explain how it works: your location on Snapchat is determined by your built-in positioning system on your phones. AnyPorter can spoof the virtual location so that Snapchat receives the faked location data, thus displaying a mocked filter location.
Teleport your phone to any place you want;
Create a customized route to walk along;
Single-stop mode and multi-stop mode to meet different needs;
Work well with location-based apps including Snapchat and Pokemon Go
Now, let's dive into how to change the Snapchat location filter with this program.
Step 1: Download and install AnyPorter on your PC;
To ensure cybersecurity, we suggest that you should access the installer from the official website. Click on the "Free Download" button. After a short breath, launch the installer and go on. When it is successfully loaded, start the program.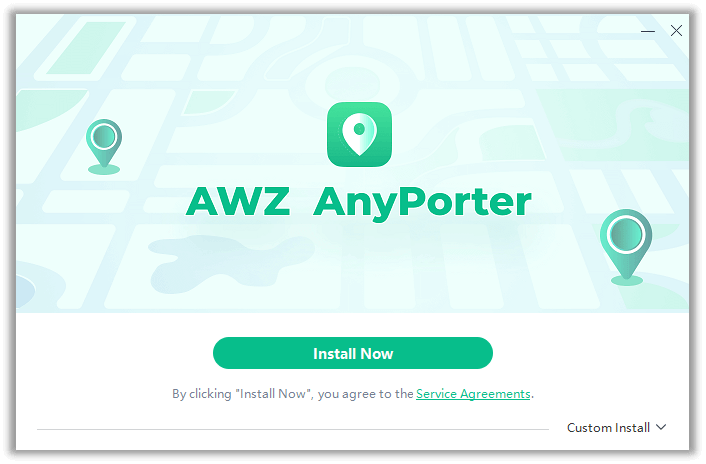 Step 2: Launch the program AnyPorter;
Tap on "Get Started" to begin changing the location on the Snapchat filter. As instructed, you need to establish the connection between your phone and the computer via a USB cable. Before trusting your phone, unlock the screen and go ahead.
Step 3: Choose a new location on the map;
When the map is fully loaded, you will immediately see the real location. By default, you are in flight mode. That is to say, you can change your location on your device randomly, with a single tap on the map. AnyPorter lets users spoof the location in two ways: entering a new address on the search bar; or choosing a new spot on this map.
Step 4: Teleport to the new destination on Snapchat
Here comes the final step: clicking "Move" to spoof your location. After this, open Snapchat and choose "Location" in your "Filter" option. Choose the mocked location in the list and add a location on Snapchat. Then your post will be tagged with a fake location. Notably, it is easy to move back to your real location. Deplug the connection and restart your mobile devices.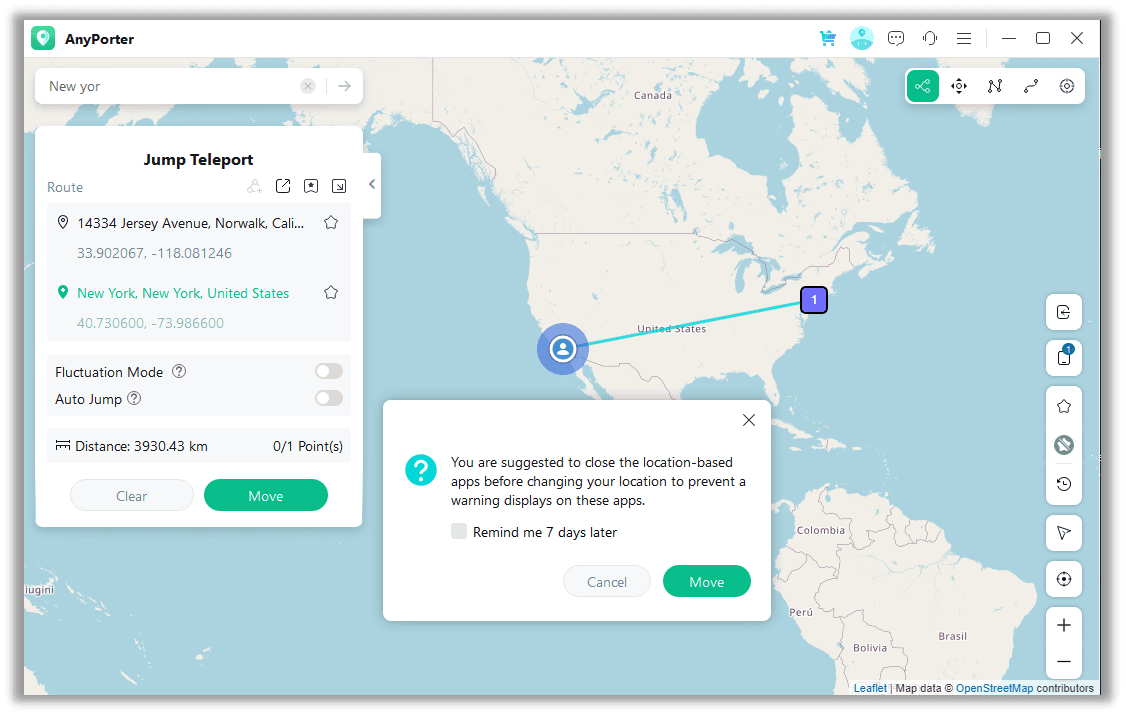 Aside from spoofing your location on Snapchat, AnyPorter is still worth a try in many aspects, such as sharing locations with friends, mocking real locations to steer away from being tracked, and accessing geo-based services even when you are not in the original place.
To Sum Up
Hope this article helps you add a location on Snapchat and change the filter's location information quickly. By the way, AnyPorter is the optimum app if you need to change the location.