Introduction:
Pokemon GO leads trainers to the fancy Pokemon world based on their geographical locations, making walking more delightful. However, you can't leave your home whatever the weather is, or you are too tired to go for a walk after work. Hence, knowing how to auto-walk in Pokemon GO is important for many trainers.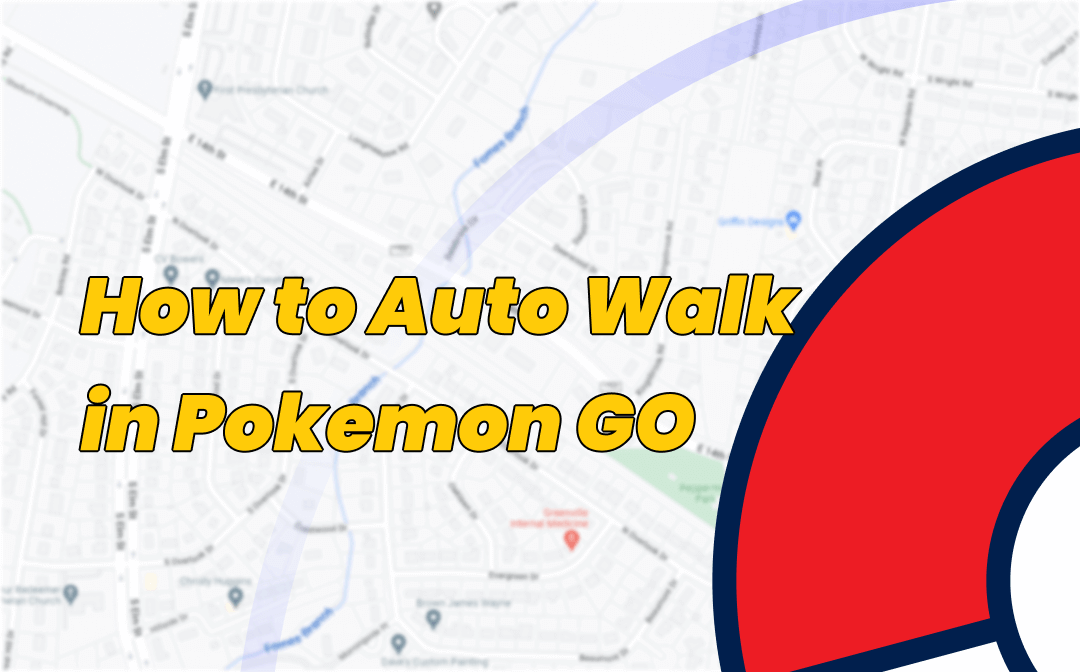 As a location-based game, Pokemon GO provides innovative and outside-the-box features to increase players' social interaction. But not every player likes it, and sometimes playing this game outside can cause trouble. This article presents three Pokemon GO spoofers to help trainers learn how to auto-walk in Pokemon GO.
How to Auto Walk in Pokemon GO on Unrooted Devices
It is a little tricky to auto-walk in Pokémon GO without jailbreaking your phone. But it is no longer a problem as long as you use the right tool. In the following part, we introduce two feasible location changers for both iOS and Android devices. There is no need to root your phone to use them.
AWZ AnyPorter for iOS
AWZ AnyPorter is a reputable Pokemon GO spoofer with easy-to-use features. It is a computer application that enables your avatar to automatically walk along a real road on your map. You can just sit on your sofa and pretend you are walking outside. This Windows-based program runs perfectly on Windows and iOS systems.
Major features of this utility tool:
Simulate natural movement along a generated path at your chosen speed;
Spoof your GPS location to any place around the world;
Won't be detected or get you soft banned;
Fake GPS on Grindr and other popular lcoation-based apps to circumvent geo-restricted services;
Let's check how to auto-walk in Pokemon GO with this GPS location spoofing app:
Step 1: Launch this program after downloading and installing it. Open the game at the same time;
Step 2: Connect your iPhone to your PC using a USB cable and enter the passcode to trust your computer. Check the box next to the disclaimer > click "Get Started";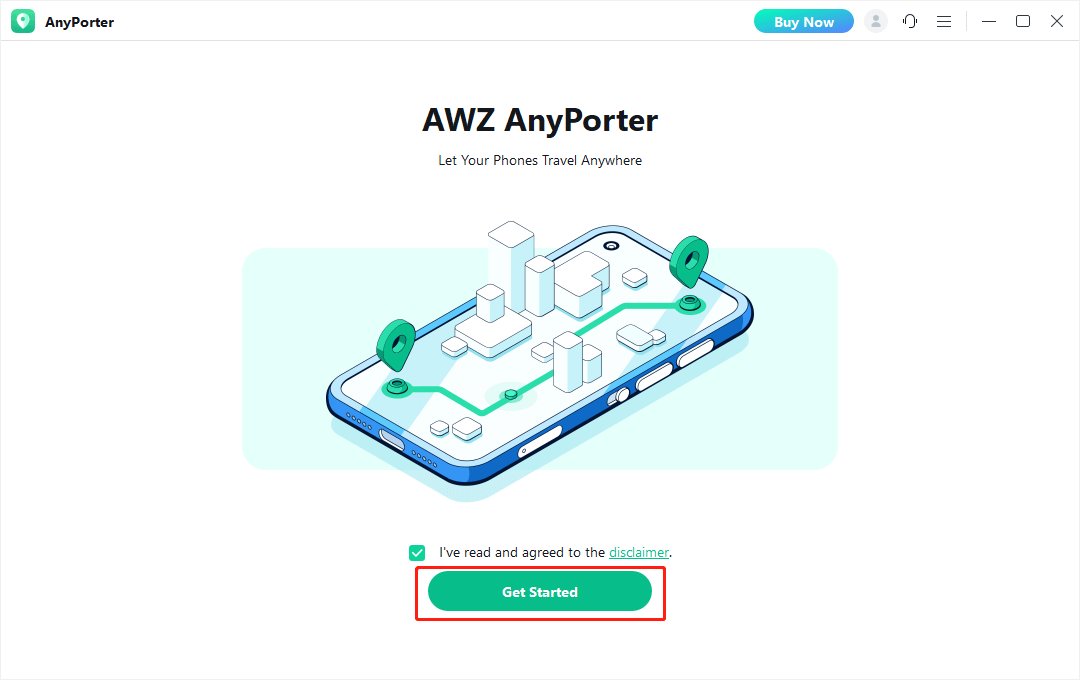 Step 3: Choose the phone you connected and hit Next. Then select Multi-Stop Mode in the upper right corner when the map is loaded;
Step 4: Pinpoint several places randomly on the map. Alternatively, you can enter addresses or coordinates in the search bar in turn and press the Enter button on your keyboard.
Step 5: In the Multi-Stop Route window, drag the slider button from left to right to adjust the walking speed. Then set up the number of times you wish to repeat the simulated movement > choose a walking method (to move at a constant speed or a variable speed) > and tap "Move".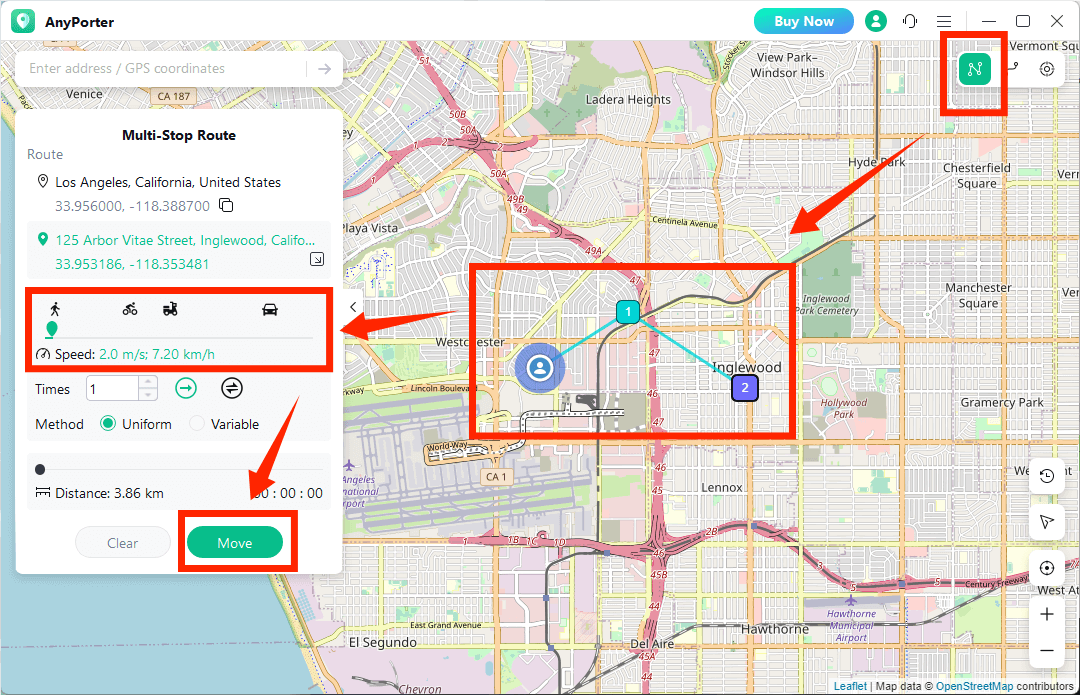 The job is done! That is how to auto-walk in Pokemon GO. Your avatar in Pokemon GO will automatically move along your created route. There is no need to walk for hours to catch Pokemon or hatch eggs. Besides location-changing features, AWZ AnyPorter can turn off your location on Life360 without your perents knowing and save your visited locations for re-selection. More importantly, you don't have to jailbreak your phone to spoof Pokemon GO.
Note: It is better to adjust the walking speed from 2.5 to 4 mph, and choose locations nearby. This makes your movement more realistic and you won't be identified as cheating.
Defit for Android
Defit is a free Pokemon GO spoofing app that allows you to start auto-walking in the game effortlessly. This mobile application for Android phones is originally designed to fake activity data in various fitness programs, and it can be used to play Pokemon GO without actually walking outside. You can set up the running time, speed, and distance to perfectly create a virtual movement.
Here is how to auto-walk in Pokémon GO with Defit are as follows:
Step 1: Launch Pokemon GO and turn off the Adventure Sync feature;
Step 2: Download and sign in to Google Fit and log into it. Then open Defit and sign in to it. Make sure the account is the same one used in the game;
Step 3: Allow this spoofing app to access your Google Fit location data, and enable Sync fitness data;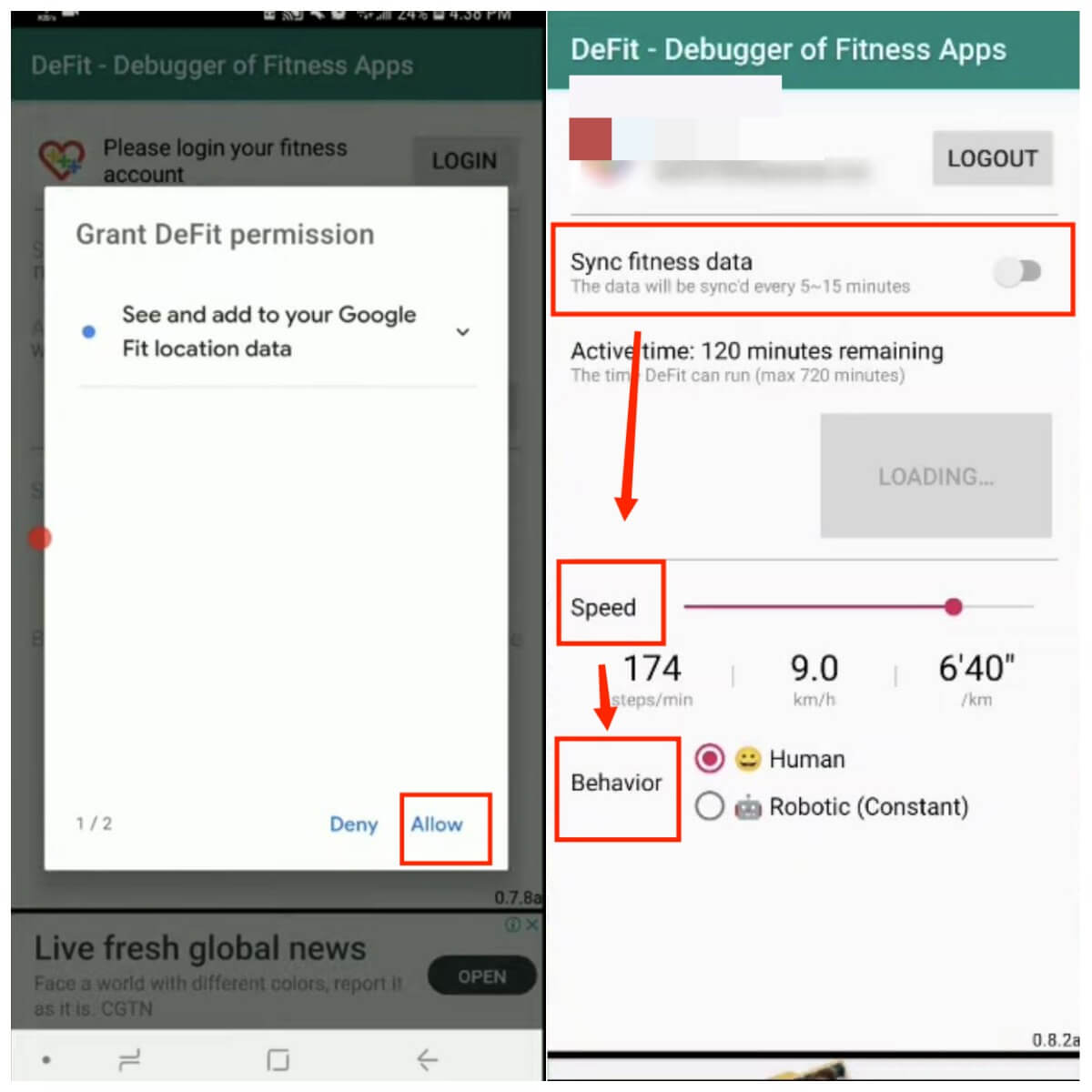 Step 4: Go back to your game, and enable Adventure Sync. Then cancel out the app fully;
Step 5: Switch to Defit, adjust the moving speed, and pick the behavior you prefer.
When you launch Pokémon GO again, a prompt will pop up to inform you how long you have walked with Adventure Sync since your last log-in. This Pokémon GO hack fakes your location data on Google Fit from which the game can access your location so you don't get banned. In addition, this app is free, you can watch ads to gain more free moving times.
If you want to learn more about how to prevent being banned in Pokemon GO, read this article: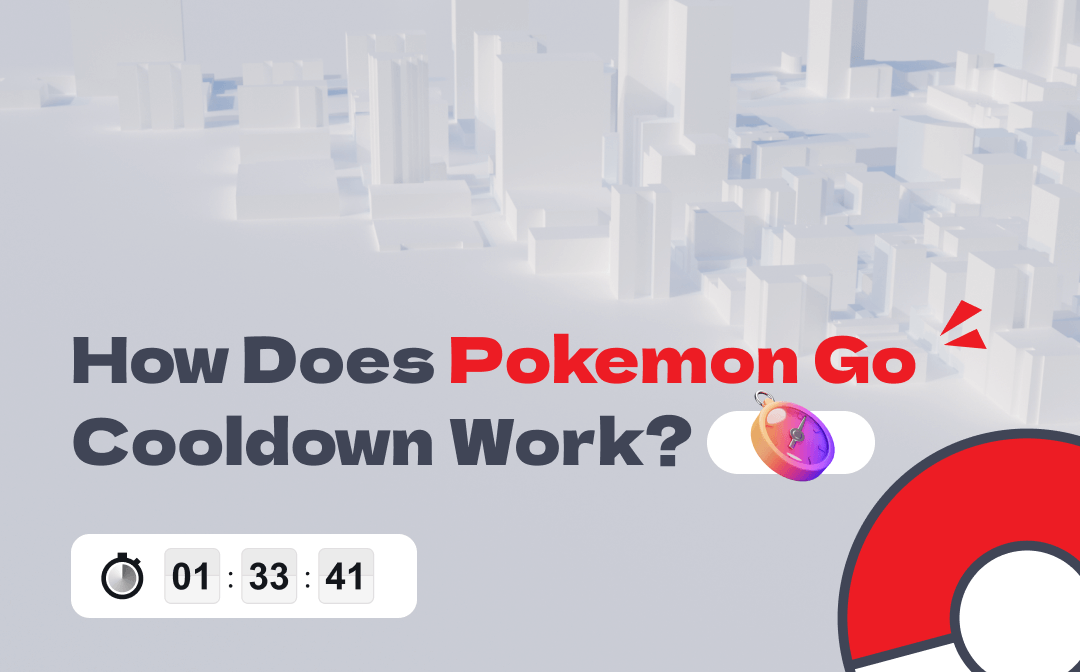 Pokemon Go Cooldown Time: How Does It Work?
What is the Pokemon Go cooldown? What triggers a cooldown in Pokemon GO? How do you bypass the cooldown? Find answers in this post.
READ MORE >
How to Auto Walk in Pokemon GO on Rooted Devices
Maybe you have jailbroken your phone to download whatever apps you want, and you need a Pokemon GO spoofing app perfectly compatible with your rooted device. Then try Fake GPS. It is a free location changer to set up virtual positions on location-tracking apps. You can use it to start your auto-walking journey in any AR game.
Let's read how to auto-walk in Pokemon GO with this application:
Step 1: Go to "Settings" > click "About Device" > tap the "Build number" button multiple times to have your developer mode on. Then go back to "Settings" > choose "Developer Options".
Step 2: Locate the Allow mock locations feature and turn it on;
Step 3: Launch this app, tap on the map to select several spots, then click the Start button in the upper right corner.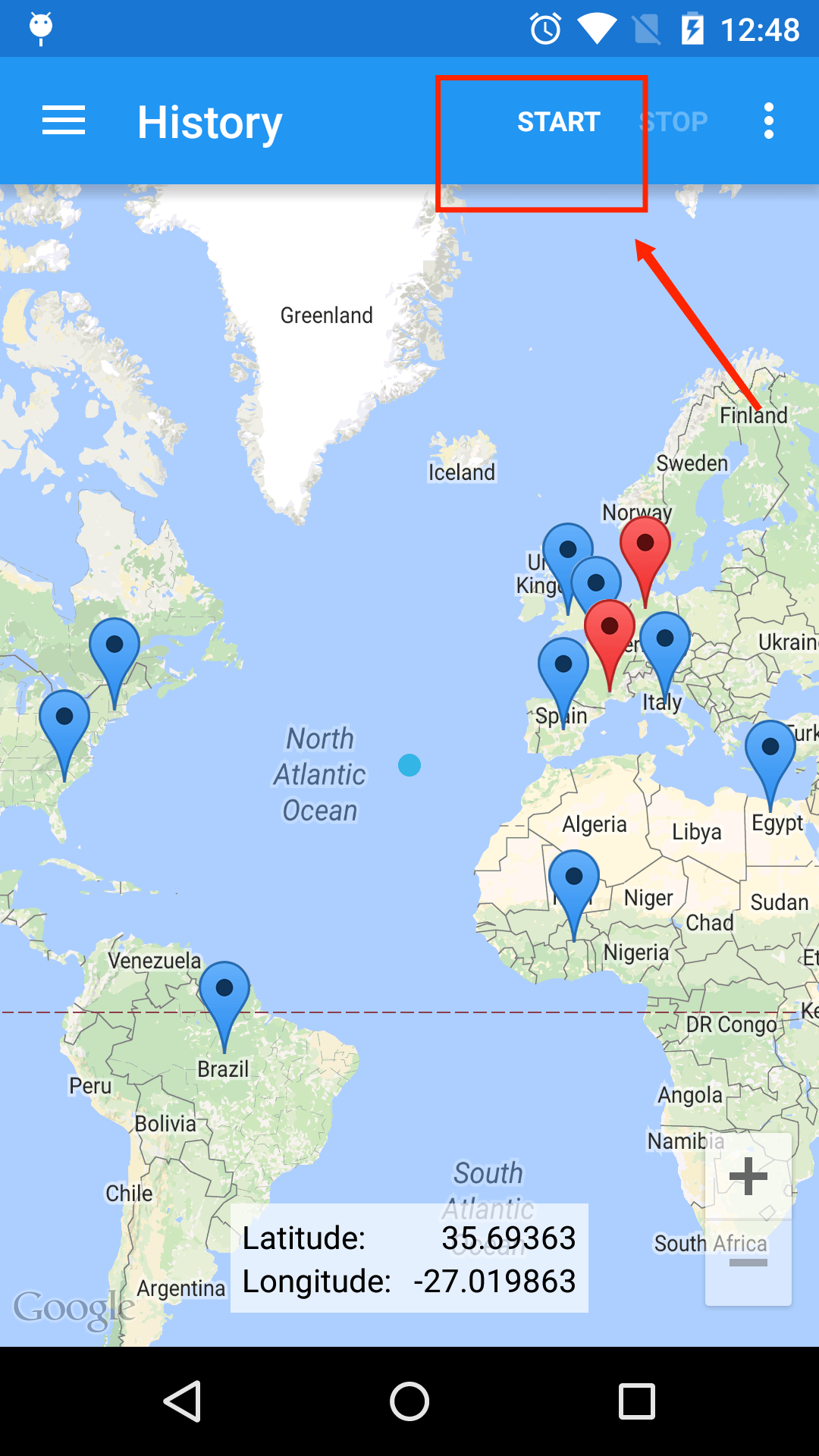 Your avatar will be moving along the customized path after you open your game. This Pokemon GO location spoofer can also add your favorite spots, manage used places, and teleport to a new position in seconds.
Note: Step 1 might be a little different depending on the manufacturer of your phone. You can choose similar options to follow.
A Quick Wrap Up
This post has demonstrated three methods for how to auto-walk in Pokemon GO. For iPhone users, their optimal option is AWZ AnyPorter. It is an excellent Pokemon GO spoofer to smoothly simulate natural movement in the game, offering an affordable price and a good user experience. Android users can try Defit to walk in the game without going outside. And Fake GPS is useful for completing tasks on rooted phones.