Bumble, released in 2014, is an online dating and social network app. It sets off a craze because it innovates how women make the first move on these apps. One of the common challenges Bumble users may confront is Bumble's location. Can you change your location on Bumble?
Akin to other dating apps, Bumble solely enables users to find matches nearby. If your purpose is to meet more people or find new matches in a different region, the precondition is to figure out how to change location on Bumble. Hence, this post recommends two ways to hide the Bumble location so that you can show up in different states or countries.
How to Hide Location on Bumble
Maybe you have been troubled by the Bumble's confined match results, and thus need to occasionally move to a new spot on the map. It's not a tough issue, especially with the newly released Travel mode. What is Bumble's Travel mode indeed?
Although Bumble is a free app on iPhone and Android, this mode is a feature exclusive to Bumble Premium, enabling users to easily change the location within a week. By doing this, users can browse more profiles and scout for new matches beyond the original reach.
On condition that you are a regular traveler and looking for new connections in local communities, the most straightforward approach to change location on this free app is to activate the "Travel Mode". Here's how to manually launch Bumble Travel mode, check it out:
Step 1: Open the app on your mobile phone and log in;
Step 2: Navigate to the upper left-hand corner of the app, and then click Settings;
Step 3: Scroll down to the bar that reads Travel;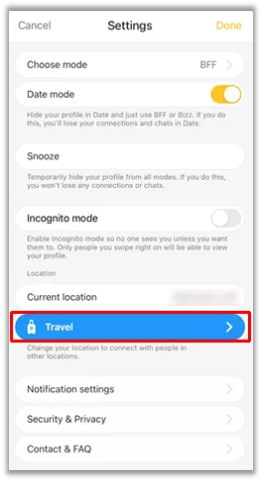 Step 4: What's next is to choose a new location. Bumble allows users to choose anywhere on the earth. When you confirm the selected place, your location will be instantly changed to that spot.
Please note, Travel mode is only available as a part of our Bumble Premium subscription and it is not available on Bumble Web yet. That is to say, users have to shell out money for this service.
Is Bumble Free? How much does Bumble cost?
Yes, Bumble is a free app where users can find new connections with people from all over the globe. However, some features cannot be accessed until you pay for the subscription to upgrade the account. Bumble has several packages: Bumble Boost, Bumble Premium, and Bumble Spotlight. As mentioned previously, the Travel mode belongs to the Premium plan. A weekly plan costs $19.99, a monthly plan $39.99, and a lifetime plan $229.99.
Is Bumble Premium Really Worth It?
Well, this question is hard to answer because it's based on how often you use this dating app and what those paid features mean to you. From my standpoint, Premium is not the ideal solution to changing the location on Bumble, and thus it is not that worthwhile to fork out for the relatively high subscription fee.
In addition, some other apps out there can help change the location on Bumble. A case in point is to resort to a dedicated location changer like AnyPorter.
AnyPorter: Change Your Location on Bumble
Maybe this name sounds like a stranger to you, and it doesn't matter. AnyPorter is a specialized location spoofer on iOS devices, which can simulate natural walking or directly teleport your GPS location to another spot immediately. That tick all the boxes, right? Without paying for Bumble Premium, you can readily fake or spoof your virtual location on this social app.
This program is 100% compatible with GPS-based apps, such as AR games and dating apps. Now follow the guide below to change your location on Bumble:
First, install the software on your Windows computer: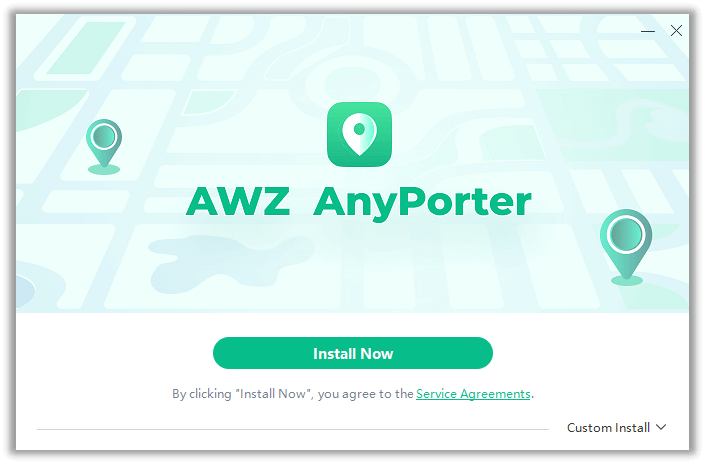 Get the downloader from the official website. When it is saved to a local folder, launch the downloader. Then time to install the program. Hit the Install Now button and wait for the progress bar to load. By default, the click implies you agree to the service agreements.
Second, connect your devices to the computer: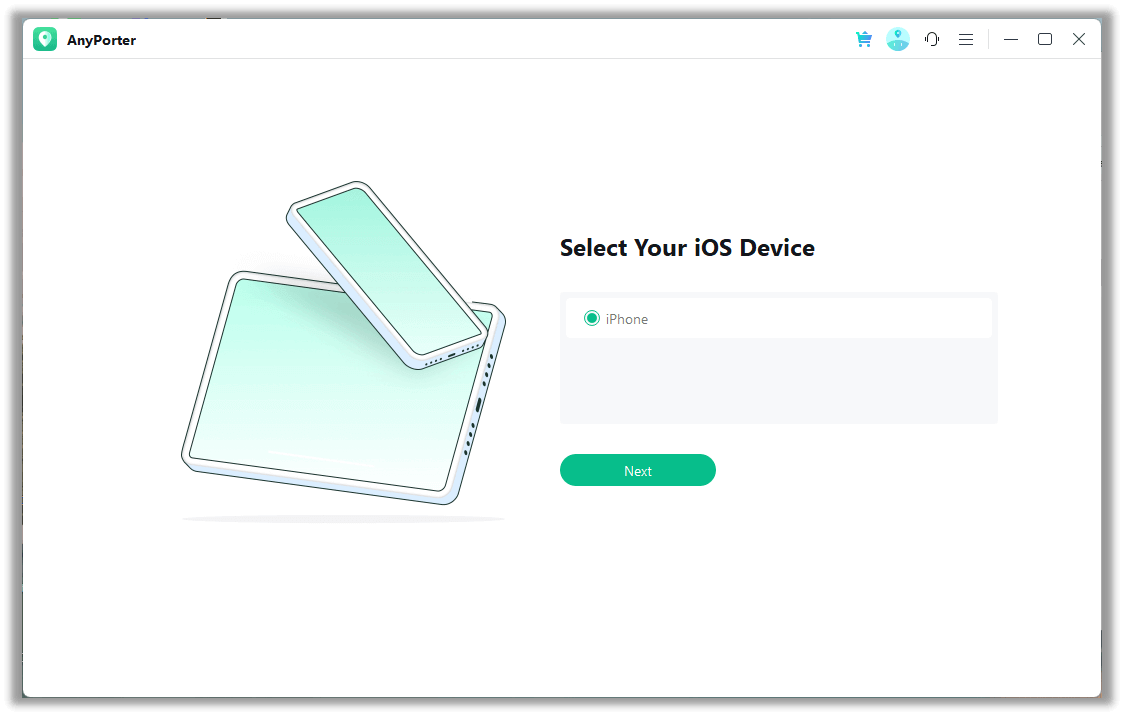 Currently, AnyPorter is available for Apple devices, including iPhones, iPads, and iPod Touch. The next step is to plug your device into the computer via a USB cable. Unlock your screen and choose Next to grant permission. Then select Trust This Computer when everything is set.
So sorry for Android users, but the version for Android devices will be released in the near future.
Third, fake your location on Bumble: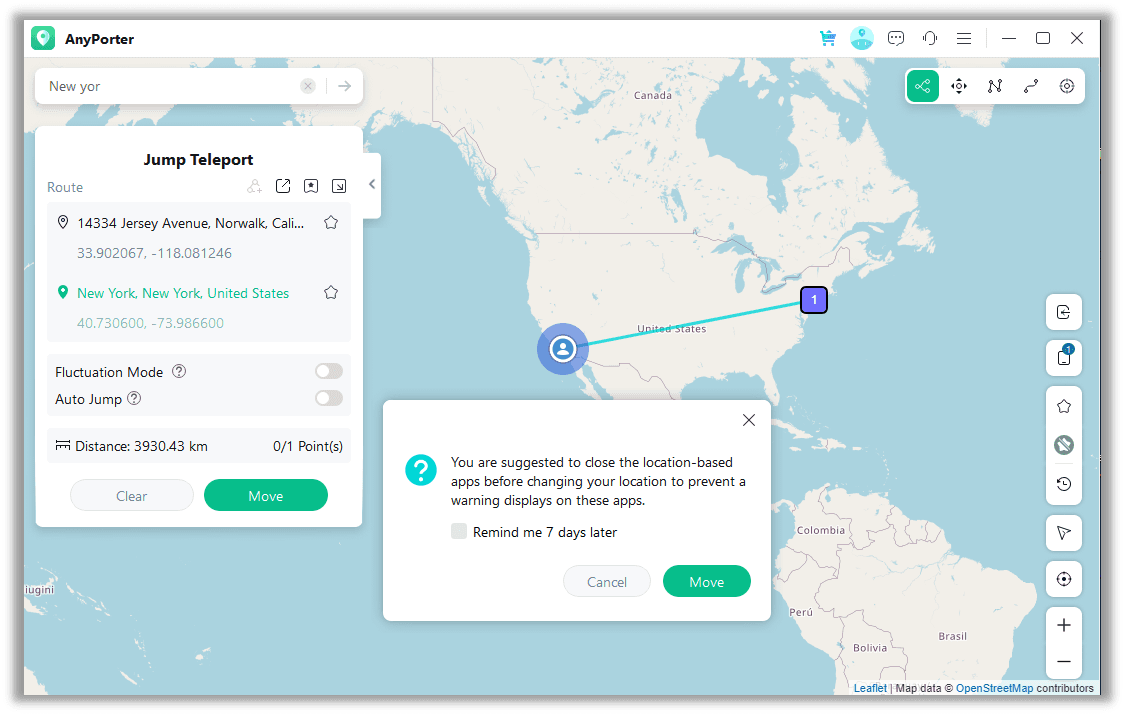 After the map is fully presented right in front of you, you can teleport to a new place easily. AnyPorter offers two means to change location on Bumble: one is by zooming out whereas the other one is by entering an exact address or the coordinate on the search bar. Both these two ways are easy to handle.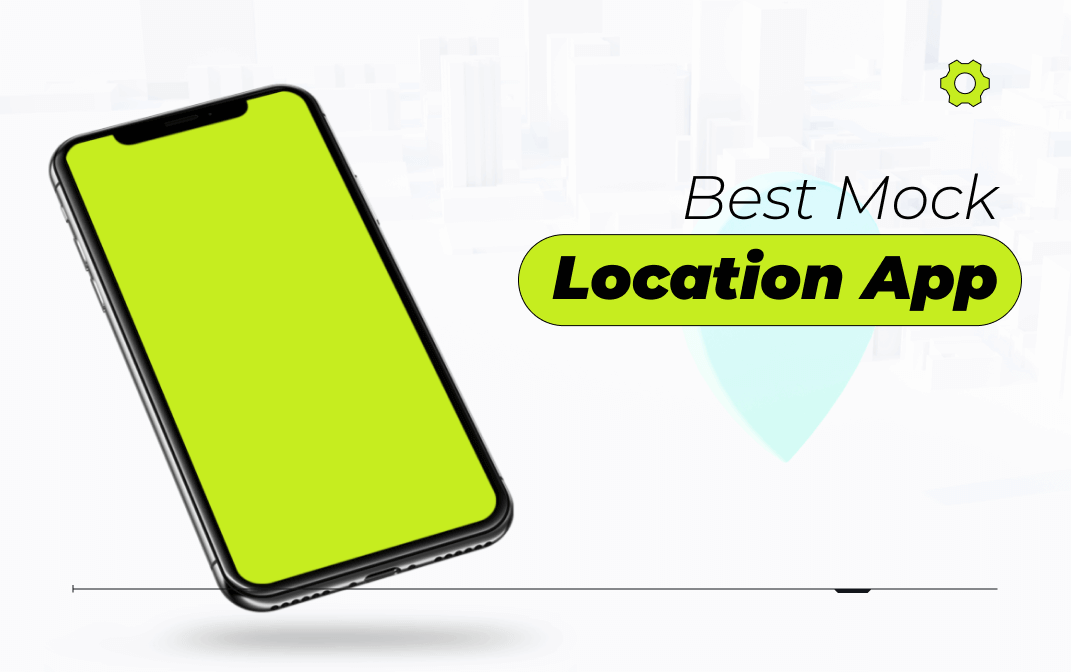 [2023] Top 7 Mock Location Apps for iPhone and Android
Which fake location app is the best? If you want to mock your phone's location, try the 7 mock location apps for iOS and Android devices listed in this article.
READ MORE >
Summary
If you are looking for an app to change Bumble's location instantly, then AnyPorter can be your priority. Of course, it doesn't mean it is the only way to spoof your location, some VPN apps can be put to good use to teleport your current location to a different place.
The location changer will load the new location right away, click Move to change the GPS location on Bumble.
Why recommend AnyPorter as a backup plan if your need is to change location on Bumble? It is simple to answer, AnyPorter is a cost-effective and affordable location spoofer with the ability to deal with most tasks regarding geographic location. After all, the annual plan is only $36.