As a reputable web browser, Google Chrome accesses your IP address to offer comprehensive and tailored services near you such as recommending restaurants and stores. But what if you want to know the localized information of another country or simply attempt to hide your real location when browsing a website? Hence, it is necessary to know how to change Google Chrome location.
Of course, the advantages of changing your location in Chrome also contain other aspects: visiting websites not available in your country, acquiring local data from the target country for your business, and fixing the wrong location displayed by Chrome. This guide has got you covered for how to change Google Chrome location with two easy-to-use methods, as well as utilizing AWZ AnyPorter, a clutch application, to spoof Google Maps if necessary.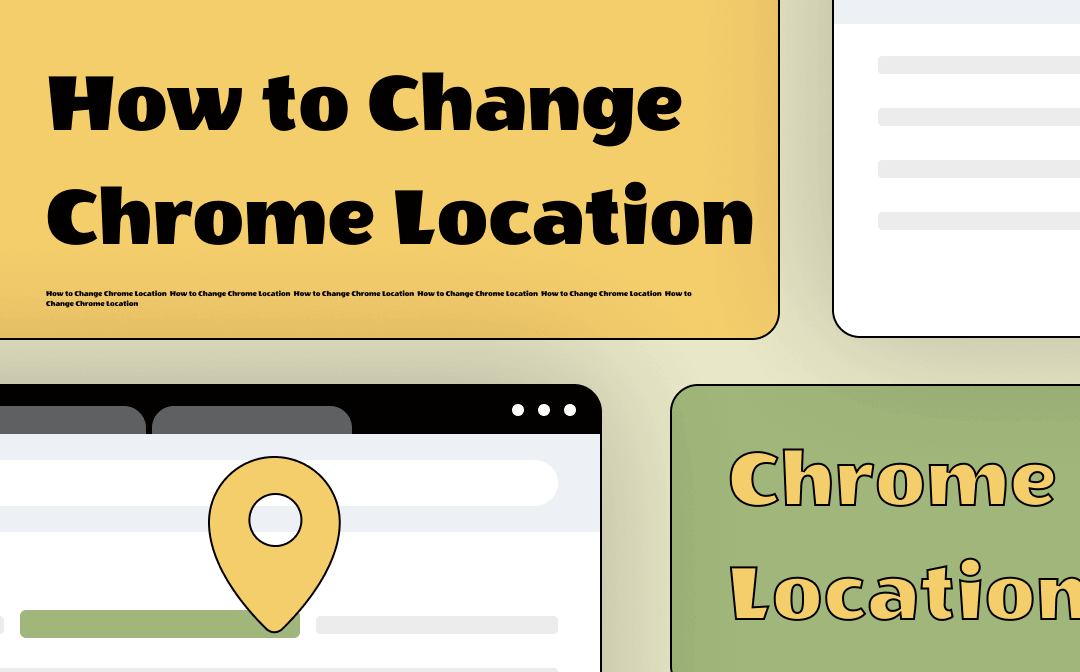 Why Is My Location Wrong on Google Chrome
Google Chrome and other popular browsers use HTML5 geolocation, a feature used to obtain the geographic position of your device, to provide geo-based search results. This feature utilizes GPS, Wi-Fi, IP address, and Bluetooth to precisely determine where you are. Once your device connects to a network, it will change your Google Chrome location to the current one immediately.
Sometimes, your Chrome location may be shown in the wrong place because the IP geolocation databases transfer fake location information, making Chrome think that you are in a different country or city. If this problem keeps harrying you, check the following parts to learn how to change your Google Chrome location.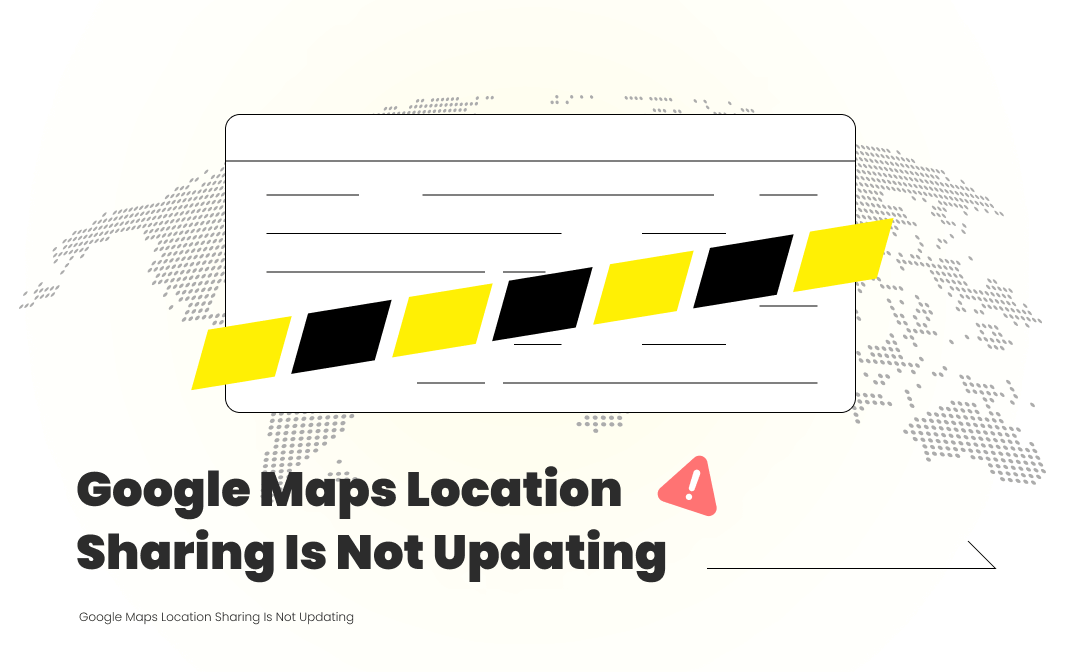 [Solved!] Google Maps Location Sharing Is Not Updating
If your Google Maps location sharing is not updating, this article can help. We offer 6 practical tips to fix this glitch on your iPhone or Android device quick
READ MORE >
How to Change Google Chrome Location Manually
The most direct way to change your Google Chrome location is by manually altering it in Chrome settings. This method allows you to fake your location in Google Chrome for free, delimiting the need to install another third-party tool. What's more, the process is quite quick and fulfilling somehow.
Here is the step-by-step tutorial for changing your location in Chrome:
Step 1: Click the three-dot icon in the upper right corner and hit More tools;
Step 2: Select Developer tools, then go to Console;
Step 3: Tap the drop-down arrow next to Location and choose the city you wish (Or click Other and enter the coordinates).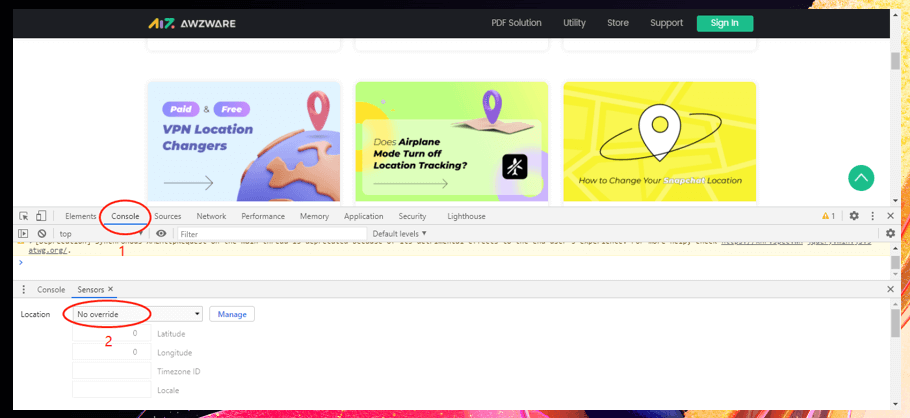 That's how to change your Google Chrome location manually. To test whether you successfully override the geo-restriction, just search for something. Then scroll down to the bottom of the web page and click Update location to see if your Chrome location is changed.
Note: If the Sensor tab is not displayed under Console, press "Control+Shift+P" on Windows or "Command+Shift+P" on Mac, and locate Show Sensors. The Sensor tab will open in the Developer tools window.
How to Change Google Chrome Location Using A VPN
Considering Chrome determines your location based on IP address, a VPN is the optimal Chrome location changer for changing your Google Chrome location. A VPN is a service that can redirect your network to a remote server in another country through an encrypted channel. The newly connected server acts as the source of your data. Therefore, the IP address will be changed.
Various VPNs serve as practical location changers for switching your IP location and you may pick the one you like from our recommended list. Most of these apps are accessible as desktop programs and mobile apps, letting you easily change your Google Chrome location on the phone and computer.
Let's take you through a complete guide on how to change your Google Chrome location with a VPN:
Step 1: Open the location changer on your device and log in;
Step 2: Choose Quick Connect or similar options to quickly switch your IP address to a new server. Optionally, select a server in the country you wish.
VPN helps you change your location in Chrome more efficiently. Besides veiling your real location in Google Chrome, if you are a Netflix user, using a VPN changes your Netflix region effortlessly and unlocks the Netflix library unavailable in your country.
Extra Tip: How to Change Location on Google Maps: AWZ AnyPorter
Except for how to change your Google Chrome location, you may also be curious about how to change your location on other location-sharing apps like Google Maps. It can be used to monitor the real-time whereabouts of people's loved ones for free. However, everyone has secrets and VPNs cannot change GPS location on these location-tracking apps. To hide your GPS location without anyone knowing, AWZ AnyPorter developed by AWZware is at your service.
It is a reliable location changer with clutch features to change your position on popular location-based apps. With location changing as meat and potatoes, this application won't be detected as cheating, removing the risk of being banned.
The major features of this software include:
1 click to turn off your location on Life360, Find My, etc. without being noticed;
Support of auto-walking to simulate a natural movement at a customized speed;
Quick access to geo-locked services offered by Tinder, Grindr, and Bumble;
Wide compatibility with iOS 7 and above.
Go over how to use this location spoofer to trick Google Maps' location sharing:
Step 1: Connect your device to the PC.
Download the installer. Then tap on the it and follow the instructions to install this software. After finishing the task, launch it and click Get Started. And use a USB port to connect your device to the computer.
Step 2: Allow access from your computer.
Unlock your phone and choose "Next" shown on the monitor. When a prompt pops up on your device and asks your permission to trust the PC, click "Trust", then enter the passcode.
Step 3: Change your location.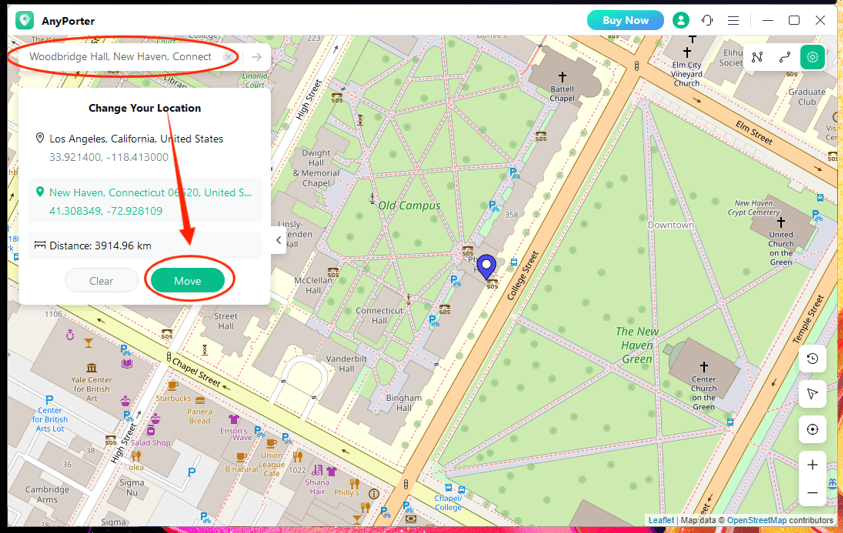 When the map is loaded, tap on the map to choose a destination. The other option is to enter an address or coordinates in the search box and hit the right-arrow icon next to it. Lastly, click "Move".
This location-spoofing program offers you a new solution to protect your location privacy, after all, enabling airplane mode is not enough to turn off location tracking on your device.
Final Words
We have discussed how to change your Google Chrome location in this guide and provided two feasible methods. With these methods, you can mask your true location when surfing the Internet or get first-hand marketing data from your target country. However, to change your GPS location on location-based apps, we recommend AWZ AnyPorter to solve your GPS-changing issue.