Instagram is a complete social platform that lets you add images, and videos, make friends and connect with them, create and share reels and posts, and much more. But what if you relocate to a new country or city? Unless you change your location, you may have trouble connecting with and socializing with people in that region.
Moreover, you might travel to distant regions or countries and want to change your location on your Instagram account. Hence, your followers and loved ones have a clue of your current destination and check out your activities, improving your profile engagement. Besides, changing Instagram location also opens opportunities for new music.
So if you were having any doubts regarding how to change location on Instagram, you have arrived at the right place, as this article explains some of the easiest ways to do so. Keep reading.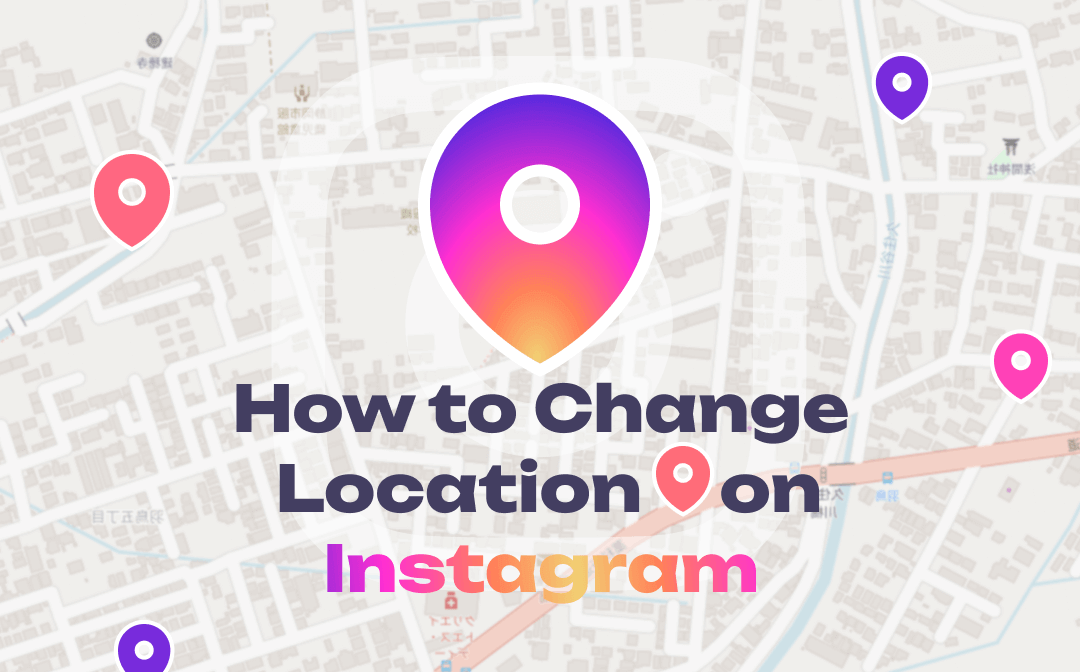 How to Change Location on Instagram Without VPN
While using a VPN can be dangerous as it has access to your personal information such as IP address, visited websites, and digital activities, it is better to refrain from using one. Instead, we have some fruitful, safe, and secure methods to help with your queries on how to change region in Instagram. Let's look.
Change Country/Region on Instagram by Setting
If you have ever wondered how to change your region on Instagram, you can easily do so using the app's Settings. Follow the below process to change your country or territory using Instagram's Settings.
Step 1: Open and log in to your Instagram account, then click your Profile icon.
Step 2: A drop-down menu will pop up to choose many features. Click Settings from the appearing list. Or simply tap your profile picture, move down to Settings, and tap to open it.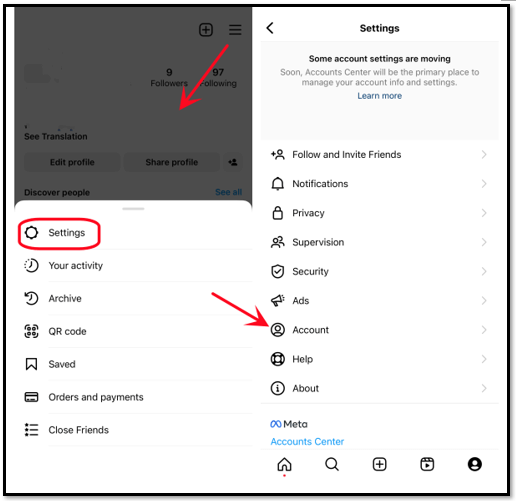 Step 3: Select Account and choose Switch to Professional Account.
Step 4: Tap a Country/Region (Location) at the top screen, and a new page will open. You can enter a new country or use the one saved in your presets.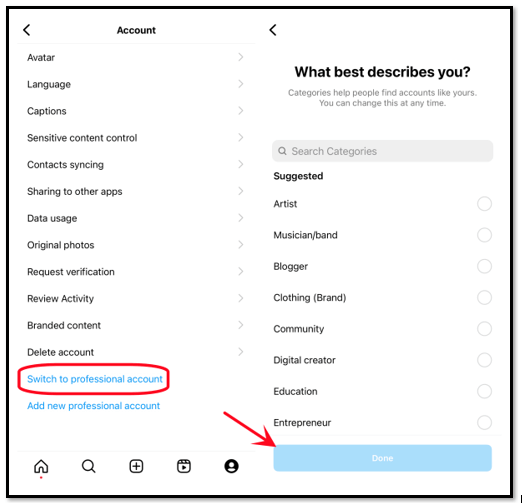 As Instagram can access your GPS location, sometimes, it might be a little risky to let others know where you are. Then you can capitalize on an easy tool to change your location on Instagram to a fake place.
Change Location on Instagram with AWZ AnyPorter
AWZ AnyPorter is an effective GPS spoofer solution to flexibly and efficiently fake GPS on iPhone without jailbreak. Its intuitive UI design and functionality lets you spoof your location on your device for security anywhere in the world.
With AnyPorter, you can fake GPS with one click and travel to any place. It can change location on up to 5 devices simultaneously. The program is 100% compatible with iOS devices such as iPhones, iPads, and iPod Touch, including iOS 16. Also, it works well with location-based apps and services like social platforms, dating applications, and AR games.
So it is definitely a safe and secure option if you are thinking about how to change your location on Instagram.
Key Features
Customizes route and helps simulate real movement on iOS devices
Fake GPS with a virtual joystick
Easily hides your location to prevent anyone from tracking your whereabouts
Mocks place to check the location-based features of social apps
Adjusts your moving speed - walking, cycling, or driving
Step 1: Launch AnyPorter
Download and launch AWZ AnyPorter on your phone from the official website and press Get Started.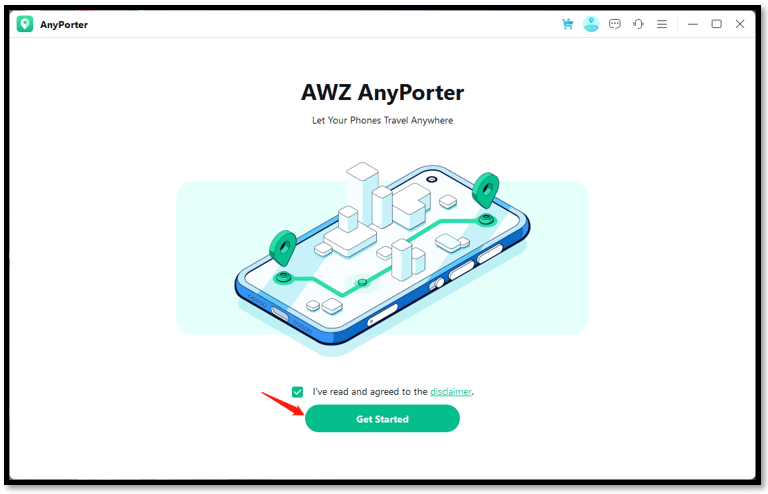 Step 2: Connect to the PC
Connect your iOS device with a USB cable to your PC. Unlock your device and tap Trust to continue.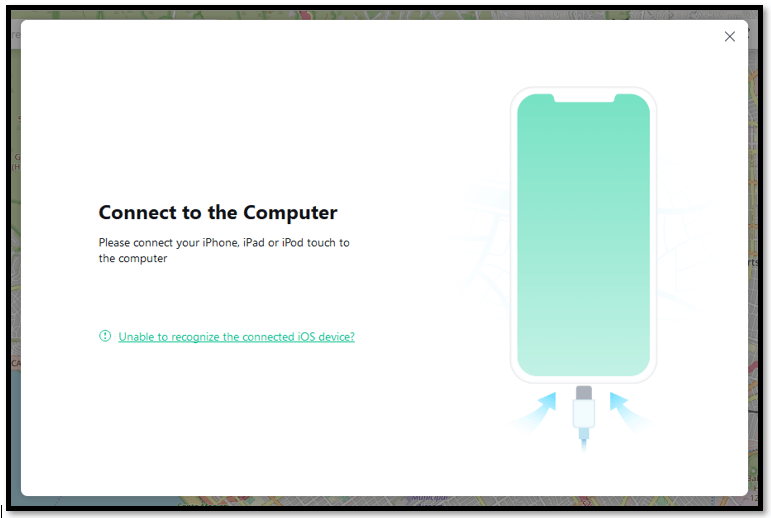 Step 3: Choose a new destination
Once the map is loaded, your current location will display on the main screen. Also, by default, you'll be in Flight Mode to change your area to a new spot of your preference.
Pinpoint a place on the map. Or enter an address/GPS coordinates in the Search box at the top-left corner of the screen. And click the arrow icon.
Step 4: Change the GPS location on your iPhone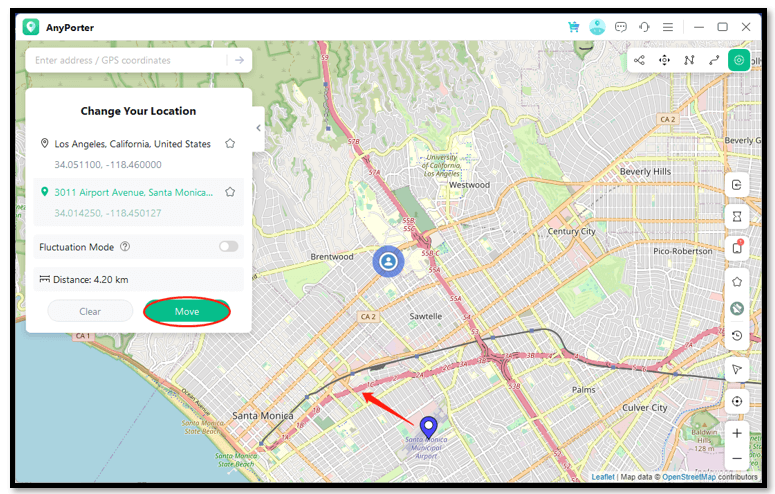 Now a sidebar will open with detailed information about your current location and destination. Click Move in the sidebar. You'll see your phone's GPS location will change successfully and apply to all the location-based apps too.
How to Change Location on Instagram for Filters
Since the recent patch update of Instagram, even you may find the Instagram filters not showing up, and an error message may display on your screen, 'This effect is Not Available in Your Location.'
So besides working on how to change location on Instagram for filters, try these quick fixes to resolve your query right away.
#1. Reboot your device
Often the app's cache files can become damaged or corrupted, and the app may need help running on your phone. So rebooting your phone helps clear the RAM, resolving the problem instantly.
#2. Clear the app cache
You can clear your Instagram's cache data with the following steps to resolve your filters not showing error;
Step 1: Tap on your Instagram until a menu pops up, and then click the App Info button.
Step 2: Click Clear Data, select Clear Cache, and wait until the cache resolves from your app.
Step 3: Finally, relaunch your Instagram app to check if your issue is resolved.
#3. Check your network connection
Poor internet connection also results in some filters and effects not showing. Ensure you have a stable internet connection, especially when using a home router. You can also contact your ISP if there's no speed improvement.
#4. Other methods
Some other fixes that you can try;
Reinstall Instagram
Try to use another Instagram account
Check for any OS update
Ensure your date and time are set up correctly
Log in or log out to your Instagram account
Contact the Support team
How to Add Location to Instagram's Profile
Wanting to add a location on Instagram but need clarification regarding how to change location on Instagram bio/business profile? Follow these instructions to know smoothly.
Step 1: Launch and open the Instagram app on your iPhone or Android.
Step 2: Tap the profile icon (resembling a person) using the menu on the screen's bottom.
Step 3: Click Edit Profile under your account's bio information.
Step 4: Scroll to the Public Business Information and click Contact Options.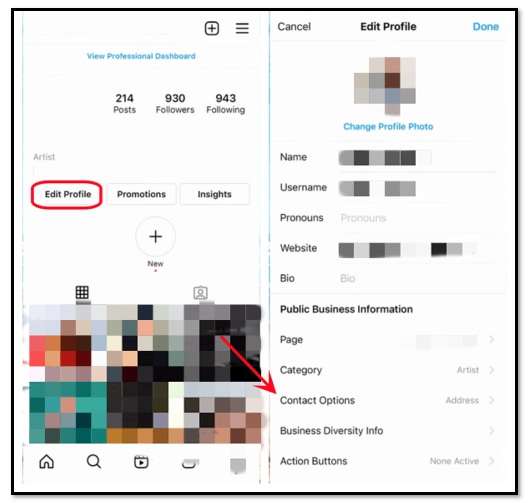 Step 5: Tap the Business address box to add a location to your Instagram profile.
Step 6: Put your Street Address, City or Town name, and ZIP code in the fields.
Step 7: After entering the required information, click Done at the screen's top-right corner.
Step 8: Finish the action by clicking Save at the upper right.
Step 9: Once you exit the Edit Profile menu, your Instagram profile will display the new location to anyone who views your profile.
Summary
We have mentioned the practical and efficient ways about how to change your location on Instagram in some simple steps. Furthermore, this post also resolves your query on how to add location on Instagram profile. Though these methods are easy to follow, we recommend you use AWZ AnyPorter developed by AWZware if you need to spoof your region without moving from home. This software lets your phone travel throughout the world, and its intuitive UI makes it easy to use.