Introduction:
Based on where you live, Netflix can always provide films that suit your taste. However, its location-based service restricts the content by region, making it difficult to watch films outside your country, especially when the country you are in offers a limited catalog of titles. Then you may need to know how to change Netflix region efficiently to solve this problem.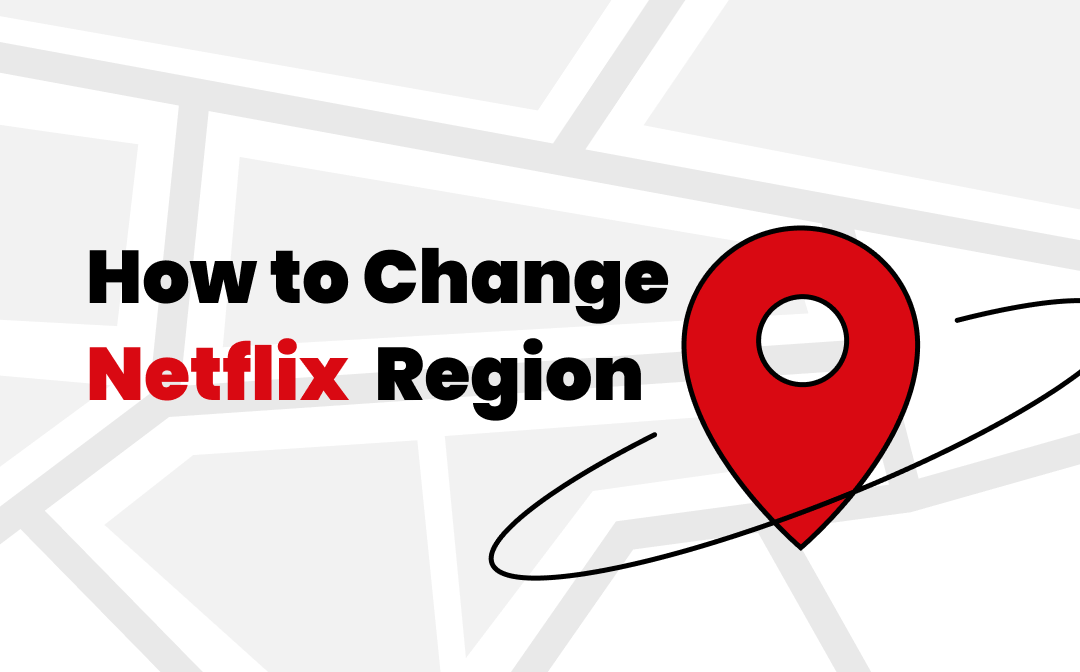 You might have heard of several apps to fake GPS location, but not all of them can manipulate your IP address, which is the core of changing your Netflix location. Here in this article, AWZWARE explains how to change Netflix region, with the help of 4 decent location changers. Let's dive deeper into it!
Why Do You Need to Change Netflix Region
The streaming services provided by Netflix depend on your geographical location. That's because Netflix strictly enforces copyrights and royalties. The territorial licensing it purchased allows Netflix to stream the film or show in a particular region or country. As a result, you cannot access the local Netflix library unless you physically travel to that place. If you want to watch Netflix shows in other countries, you need to change your Netflix region.
How to Change Netflix Region Effortlessly
So, how to change your Netflix region? As we've mentioned above, Netflix offers different streaming movies and television services based on your IP address. In other words, changing your current IP address enables you to change your region on Netflix, and the easiest way is by using a VPN (a virtual private network).
A VPN location changer creates an encrypted tunnel between your device and the Internet. Your IP address and location can be changed to your chosen VPN server through the tunnel, which blocks others from tracking your real information while browsing.
Most VPN programs share similar options. You can follow the step-by-step guide for how to change your Netflix region with a VPN:
Step 1: Launch this location changer on your PC;
Step 2: Choose the VPN server in the country which has the content you want;
Step 3: When the switcher on the right turns green, you have connected to the server you choose.
That's how to change your Netflix region to the place where your selected VPN server is, and the Netflix library will be changed to the corresponding region as well. Most useful VPNs share similar options when masking your true IP address. You can follow the above steps and click similar tabs to change your region on Netflix.
Note: Netflix is imposing severer restrictions on VPNs, and your VPN-based IP address may get blocked and added to its VPN blacklist database.
4 Best VPNs to Change Netflix Region
Speaking of how to change your Netflix region using a VPN without being detected, the following part can solve your problem. Here is a list of the top four popular VPN services that are recommended to change your region on Netflix.
1. Atlas VPN

Atlas VPN is a reputable location changer to change your Netflix region. It has a robust no-log policy to keep its VPN service as private as possible so that it won't collect or share your online information. It's convenient to change your region on Netflix and stream TV shows or movies at a relatively high speed. And the intuitive user interface helps you find the feature you want immediately.
Pros:
• Excellent ability to stream HD-level videos;
• Kill Switch for all apps;
• Available for free.
Cons:
• Unable to unlock the Netflix libraries in Japan and Korea;
• No support for routers.
2. Proton VPN

Proton VPN was originally designed to protect its users' private information when using Proton mail. Then it soon developed into a popular VPN service provider across the world. This program is an expert to change your Netflix region. It provides high security and Internet technologies and the DNS filtering feature protects you from malware and blocks ads, which allows you to unlock Netflix content in any country safely.
Pros:
• Compatible with many streaming platforms (Netflix, Hulu, and Amazon Prime Video);
• Simultaneous connections for up to 5 devices;
• Available as a mobile app and a desktop application to change your Netflix region.
Cons:
• All servers and features for users at the highest pay level;
• Slow customer support response.
3. Nord VPN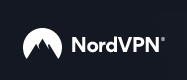 Nord VPN is an excellent location changer regarding how to change your Netflix region. It uses over 5500 servers in 59 countries, letting you access an unlimited number of Netflix libraries worldwide. It values users' privacy and online security when changing your region on Netflix. What's more, it is a cross-platform location spoofing app available for Windows, macOS, Linux, Android, and iOS.
Pros:
• Stable VPN service and high bandwidth speed;
• Wider options for changing IP address;
• Double protection to use 2 VPN servers at the same time.
Cons:
• Slightly more expensive than other VPNs;
• User-unfriendly OpenVPN configuration.
4. ExpressVPN

ExpressVPN is good for changing your region on Netflix with a few clicks as well. This VPN service works perfectly to unlock a host of Netflix libraries. It enables you to quickly connect to the ideal server and hide your true IP address. Its Lightaway protocol provides a faster and more reliable user experience.
Pros:
• High speed for downloading and video streaming;
• Small file size that takes up less space;
• Best solution for how to change your Netflix region.
Cons:
• Pretty expensive for a long-term subscription;
• No free version.
Bonus Tip: How to Change GPS Location on Your Phone
Having talked about how to change your Netflix region, if you simply need to change your GPS location on your phone, then you can utilize a GPS spoofing app to fake your location. AWZ AnyPorter excels in creating a fake GPS location on your iPhone in a trice. You can hide your real location, make a pickup order outside the delivery zone, and so on.
Moreover, it is also a good alternative to iSpoofer to spoof Pokemon GO and other AR games, tricking the game into thinking that you are walking outside.
Here are the simple steps to changing your location on your phone with this Windows-based location spoofing app:
Step 1: Download and install this program. Then double-click it to open it;
Step 2: Press Get Started, and connect your phone to the PC via USB;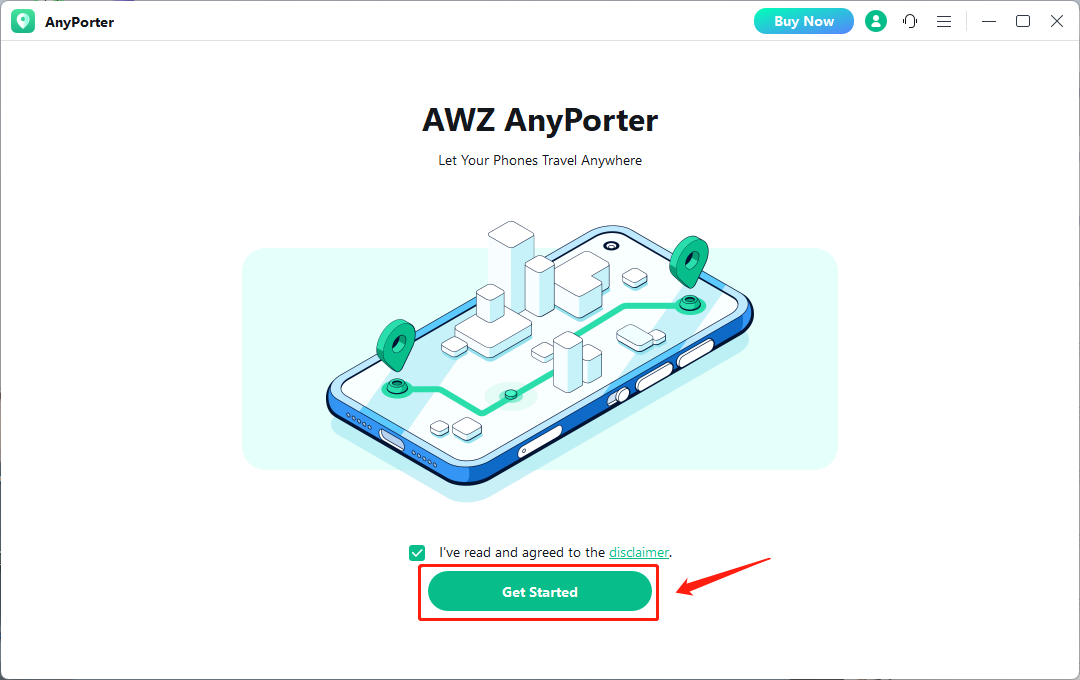 Step 3: Unlock your device, click Next, and enter the passcode to allow computer access;
Step 4: Tap on the map to choose a new position, then select Move.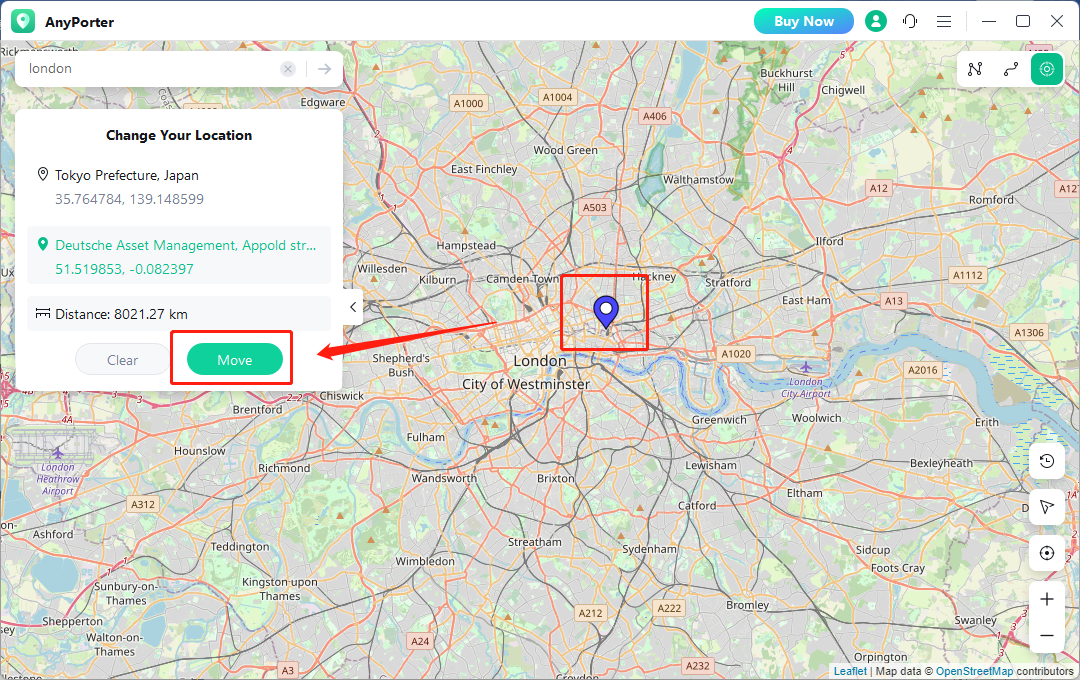 Then your current location will be switched to the chosen one immediately. Its easy-to-use features can quickly change your location on Snapchat, Grindr, and other location-based apps.
To Sum Up
This article introduces 4 useful VPNs concerning how to change your Netflix region and demonstrates a detailed tutorial to complete the task. You can use any IP changer app you like to freely change your region on Netflix and unblock the Netflix library. In addition, if you want to spoof your GPS location without using a VPN, then try AWZ AnyPorter! It is compatible with all popular location-based apps.