iPhone has the potential to keep an eye on your moves and whereabouts and present them to you whenever needed. Often, people may check their iPhone location history to recall all the places where they went last week or on a specific date, and besides that, it also helps in getting suggestions of places that are worth a visit. In addition, Apple also suggests apps based on your location for a specific place. But for a new iPhone user, the primary concern is how to check iPhone location history.
Besides checking the iPhone location history iCloud, there are plenty of other methods that can help resolve your doubts about how to check location history on iPhone.
AWZware will discuss the proven and easy methods on how to check iPhone location history with their detailed steps to make the process clear to you. So without any delays, let us have a look at the plausible methods.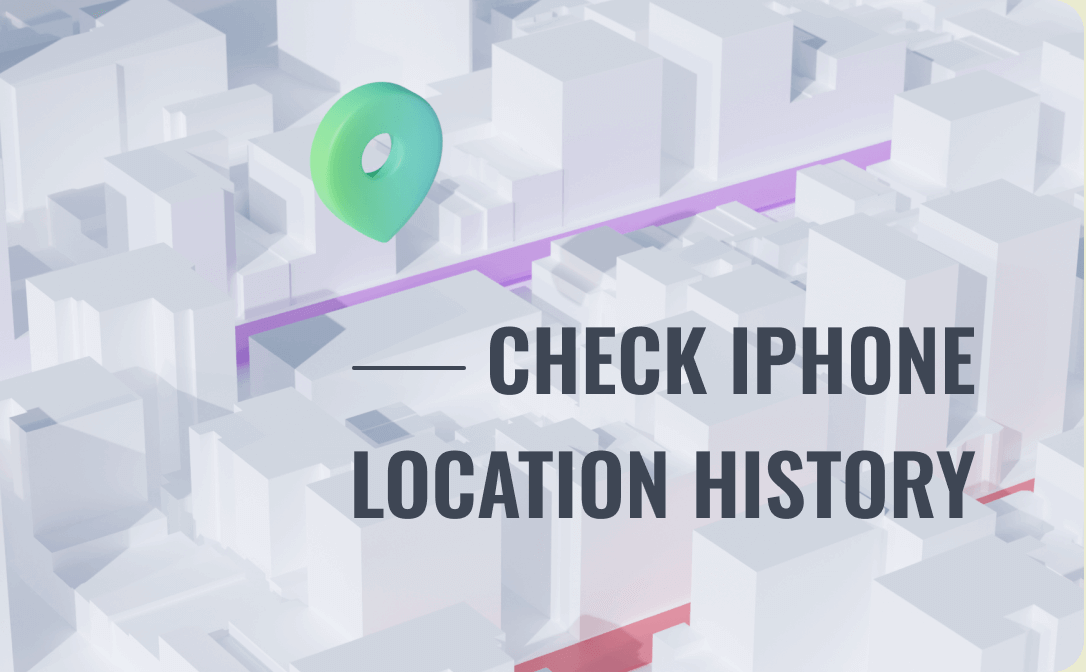 How Does Location History Work on iPhone
Generally, Location History iPhone generates maps that are based on locations so users can save them from getting traffic updates, finding their devices, and even getting personalized advertising.
If you have enabled the frequent locations iPhone or 'Significant Locations' in the Settings menu, Apple records your location history to be seen at any date. Instead, it gives you the option to automatically or manually delete the iPhone location history concerning privacy.
Your iPhone will be able to track the location history using Google Maps if you have signed in to your relevant Google account and have turned the 'Location History' function on, besides enabling the 'Location Reporting' feature.
How to Check iPhone Location History using Significant Locations
If you ever want to know how to check previous locations on iPhone, Significant Locations is the best method. It is an iPhone's built-in feature to track the whereabouts using satellites, cell towers, Bluetooth, and WiFi hotspots. The location services help you track the location of your loved ones and even recall the exciting destinations that you have been to in the past.
Find how to check location history on iPhone using Significant Locations.
Step 1: Move to the Settings menu on your iPhone to adjust the necessary settings.
Step 2: Select Privacy & Security from the list of available options
Step 3: Tap the Location Services option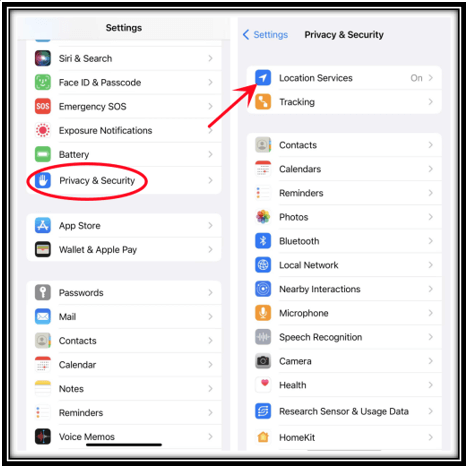 Step 4: Choose System Services at the bottom of the menu
Step 5: You can select Frequent Locations or Significant Locations from the dropdown menu to see your iPhone Location History.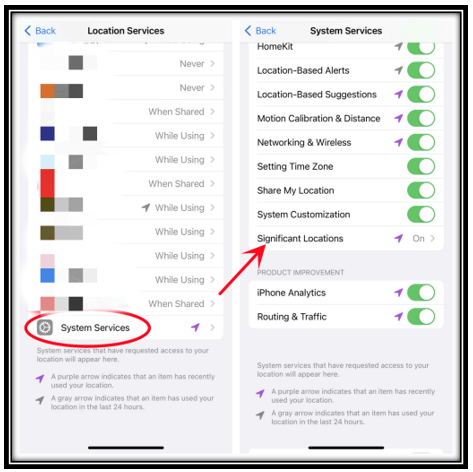 Step 6: The location logs show your arrival and departure time stamps. Select the city name you want to see.
Note: If you have previously labeled locations on your device, your visited cities will display instead of street names to help you with how to see past locations on iPhone.
How to Check iPhone Location History with Google Maps
Check how to check iPhone location history with Google Maps, where you can easily use the "Turn Location History on or off" at any time. Here's how.
Step 1: Open the Google app, and at the upper right corner, click your account photo or name initial.
Step 2: Tap Manage your Google Account.
Important Note: You might need to sign in with your ID and password.
Step 3: Tap Data & Privacy at the top and scroll to History Settings.
Step 4: Select Location History and choose to turn your location history on or off using the
Turn on/Turn off buttons.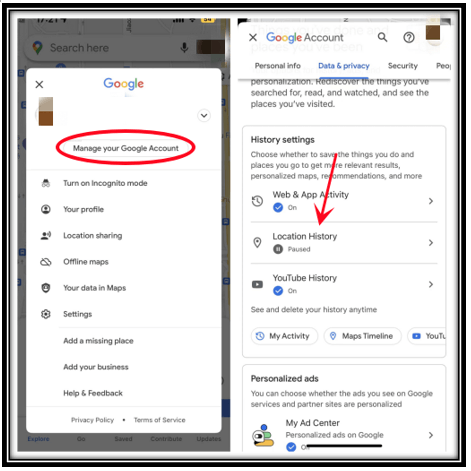 Step 5: If you turn off your Location History, confirm and click Pause in the prompt that opens.
Step 6: Click OK.
However, if you are on a web browser, tap the Location History section of your Google Account, sign in, and turn your Location History on or off.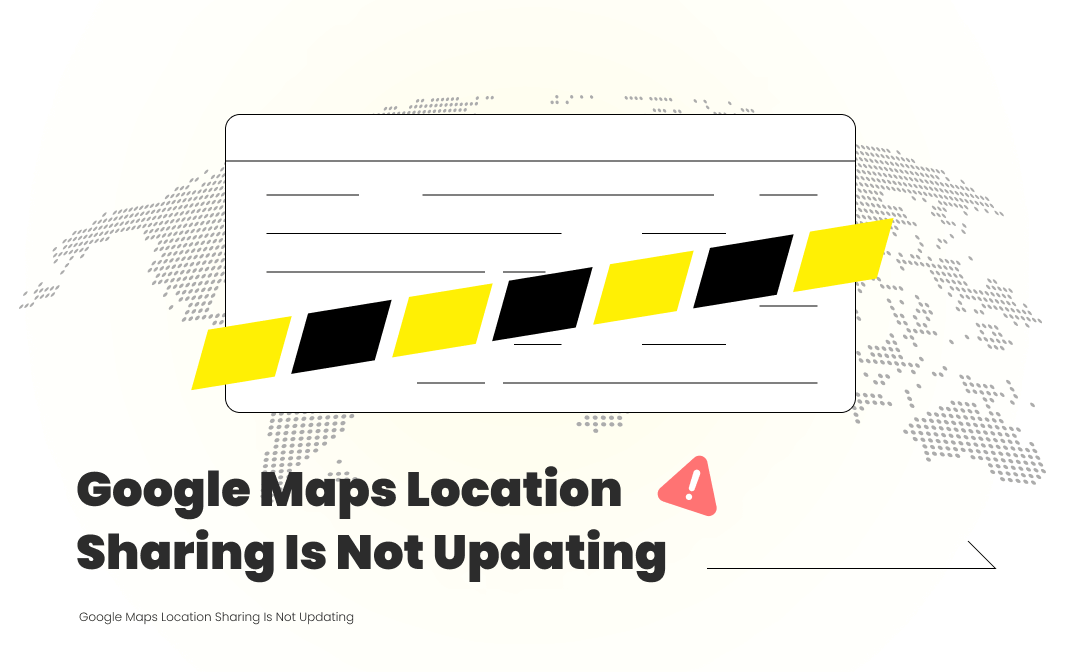 [Solved!] Google Maps Location Sharing Is Not Updating
If your Google Maps location sharing is not updating, this article can help. We offer 6 practical tips to fix this glitch on your iPhone or Android device quick
READ MORE >
How to Check iPhone Location History with Life360
Life360 is another great method for smartphone users to share family communication, location, and alerts. Additionally, it helps you find iPhone location history by date. After configuring the app, it enables your iPhone to act as the admin and establish geo-fences delineating certain regions. Check how to see recent locations on iPhone
with Life360.
Step 1: Click on a Circle member's name or photo to see drive and location data.
Step 2: Click the tiny purple map icon at the map's right corner for a more detailed history of the most recent drive or trip.
Step 3: Select a date to examine any particular day's excursions or drives using the arrows at the top of the Day Details tab.
Step 4: The slider below the screen emphasizes specific spots and moments throughout the vacation or journey.
How to Prevent Others from Checking iPhone Location History without Knowing
After seeing the methods on how to check location history on iPhone, at times, the need may also arise to prevent others from checking your iPhone location history, of course, without them knowing. Of course, AWZ AnyPorter comes in handy in such times.
AWZ AnyPorter is a versatile iPhone location spoofer that helps you teleport GPS location to any chosen place and on any iOS device without jailbreaking in a single click. AnyPorter lends its services in various situations to help its users refrain other people from checking their iPhone location history.
Once the location is changed, the user's GPS location shown on location-based apps will display the mock location to hide their real spot without letting others know.
Major Features
● Spoofs GPS of up to 5 devices at the same time
● It simulates real movement and lets you move around a customized route
● Completely compatible with all the iOS devices such as iPhone, iPad, and iPod Touch and supports iOS 16
● Hides your location to prevent tracking
Here is how to use this app to prevent others from checking iPhone location history without knowing:
Step 1: Connect your iPhone with a USB cable to the PC
Download and install the app. Launch the program and then use a USB cable to connect your iPhone to the computer. Unlock your device and grant it permission.
Step 2: Select your device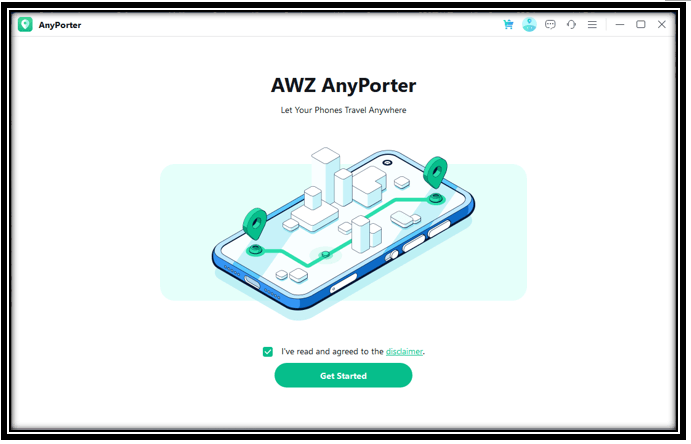 After agreeing to the terms, tap Get Started and select the device that you have plugged in. Then, click Next.
Step 3: Select a location to teleport


Once the map loads, select any place on the map where you wish to be teleported. Alternatively, enter an address or set GPS coordinates in the search field at the upper left corner to set up a new destination. Then, click Move.
And that's it. Your current location will instantly change to the new spot, and you shall be able to create a virtual location to access all the location-based services.
The Final Thoughts
So if you have missed recalling any place that you have been to in the past, we have provided you with enough methods to know how to check iPhone location history. You can employ any technique as we have mentioned and know your iPhone location history in a snap.
In addition, you can also prevent others from knowing your location with AWZ AnyPorter. For instance, you can change your location to a new destination and enjoy the geo-blocked services without hassle in one click.