Introduction:
Grindr allows its members to date people or make friends online based on their physical locations. However, users cannot chat or date with cross-region people until they upgrade the plan. Here's a free and easy method to find more matches and overcome geographical restrictions on this dating app: fake GPS on Grindr.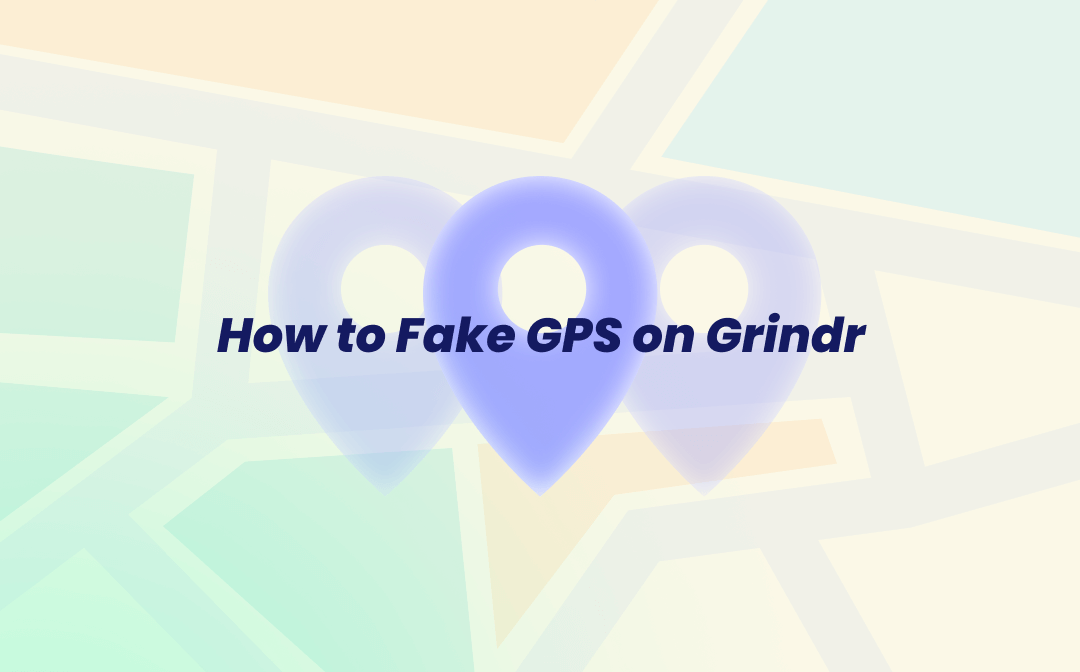 Due to the geo-restriction of this dating app, users cannot access its services in certain countries and regions. Besides, a data-privacy scandal on Grindr triggers members' concerns about their privacy security when using this app. For your online privacy, this post demonstrates three helpful methods to fake GPS on Grindr, including a reliable one named AWZ AnyPorter. Let's check it out!
Reasons to Fake GPS on Grindr
Grindr uses GPS technology to show the precise location of its members, so other users nearby can see your exact position and the distance from you. The location-sharing feature provides both favorable and unfavorable consequences. Here, we focus on the negative side of this application.
Fewer chances to meet friends from different countries: Many members like chatting with people of various backgrounds, but the geo-restricted services make it difficult to do so.
Potential dangers of being stalked and harassed: Since everyone utilizing Grindr can get your location, criminals can easily access your whereabouts, leading to serious safety concerns
Weak privacy protections: It has been reported that users' location data is tracked and sold to advertisers, which puts users' privacy at risk.
There are different reasons why you may want to change your current spot in this app. Keep reading to learn how to fake GPS on Grindr.
How to Fake GPS on Grindr for iOS Devices
AWZ AnyPorter is an excellent app to fake GPS locations on iPhones. You can change their location in Grindr with a single click. With this Windows-based desktop program, you can effortlessly prevent security risks and possible crimes from people with malicious intent. It has comprehensive features, including:
Teleport to any location in the world in seconds without being detected;
Provide risk-free and reliable services to ensure a smooth user experience;
Fake location on Find My and other location-based platforms to stop being tracked;
Don't need to jailbreak your iPhone and support all recent iOS systems.
Here is how to fake GPS on Grindr with this AWZWARE-provided tool:
Step 1: Download this location spoofer from its official website. Install and launch it;
Step 2: Tick the box next to the disclaimer, then hit Get Started;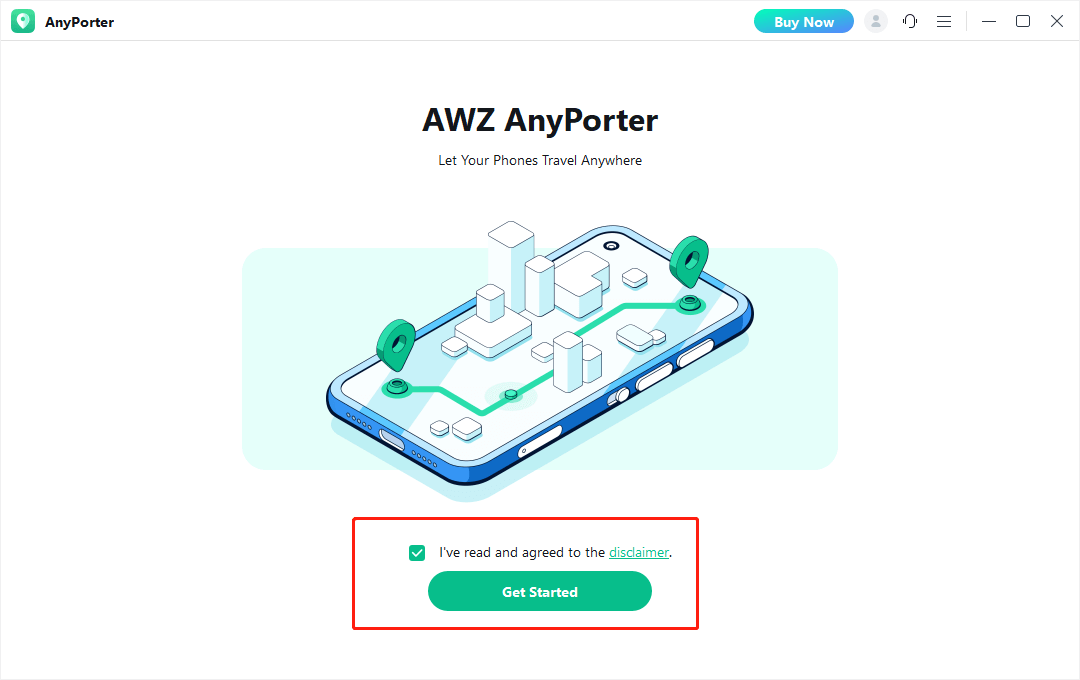 Step 3: Connect your iPhone to the PC via USB, and enter the passcode to allow the app to access your phone. Choose the phone you just plugged in, then hit Next;
Step 4: Click on the map to set up a new position. To pick up a place more specifically, you can either drag and zoom on the map, or enter an address or its coordinates in the search bar. Tap Move.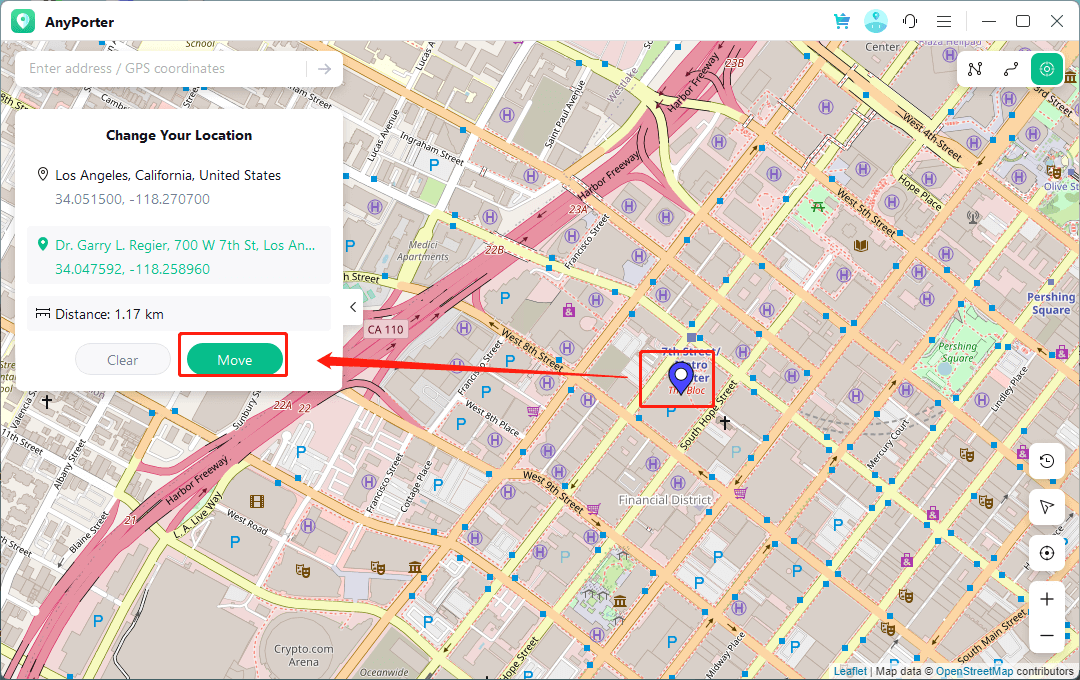 Then you will see that your location in Grindr has been switched to the chosen spot immediately. As a versatile location changer, AWZ AnyPorter excels in performing other location-changing tasks as well. For example, you can spoof your location in Pokemon GO or other AR games to collect more items in a trice. What's more, it is easy to simulate your movement from one location to another with a customized walking speed.
Note: If you pinpoint a new destination on your phone with a fake location spoofing app, the result will influence other location-based apps, including Uber and Google Maps. But don't worry. You can restart your phone to reset your GPS location.
How to Fake GPS on Grindr for Android Devices
Speaking of faking GPS on Grindr for Android, Android users may have more tools than iPhone users to choose from. One of the most popular techniques is an emulator, which enables users to create a mock location using a computer.
BlueStacks is a free Android emulator. It has great performance in helping users play Android games on their PC. Besides, it is also compatible with many social networking and dating applications such as Grindr, Tinder, and WhatsApp. You can select a fake GPS location without connecting your phone to a PC. This powerful emulator runs smoothly on Windows and Mac.
The following are the simple steps to change your location in Grindr with this location spoofer:
Step 1: Launch this application, then double-click Google Play Store on the main screen;
Step 2: Log in to your Google account, and type Grindr in the search bar;
Step 3: After downloading and installing the program, open Set Locations, and tap on the map to pinpoint a place;
Step 4: Click SET, then launch Grindr in this emulator and log in.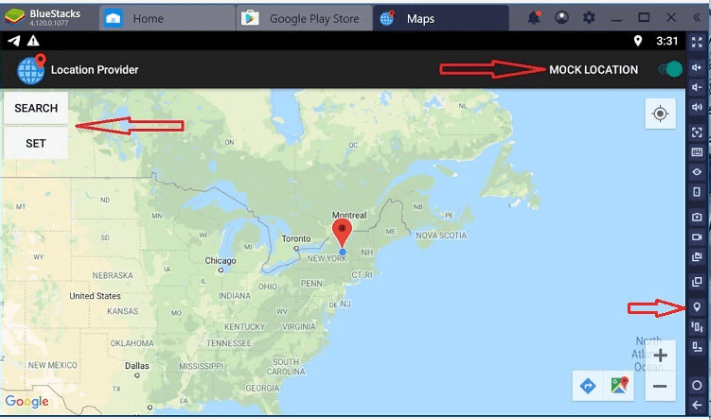 Using a reliable Android emulator like BlackStacks is a great way to pick up a virtual location on Grindr, and you can start a conversation right away. In addition to setting a virtual spot in any location-based app, an emulator allows you to play various mobile games on your computer in a spoofed location. But, this Android emulator might occasionally run slowly on PC.
How to Fake GPS on Grindr Without a Computer
What if you want to directly change your current position on your phone without the assistance of a computer? Then a VPN is at your service. Whether you own an Android or iPhone device, a VPN can solve your location-faking problem quickly. NordVPN can switch your IP address to a new server with one click while protecting your online privacy with business-level security. Many location-based apps can sync with the change.
Here is the guide on faking GPS on Grindr with this location spoofer:
Step 1: Launch this app on your phone and sign in;
Step 2: Choose the QUICK CONNECT button to change your IP address to the most available server randomly. If you want to select a certain area or country, swipe up and navigate to Specialty Servers. Hit Dedicated IP, then pick the server you like.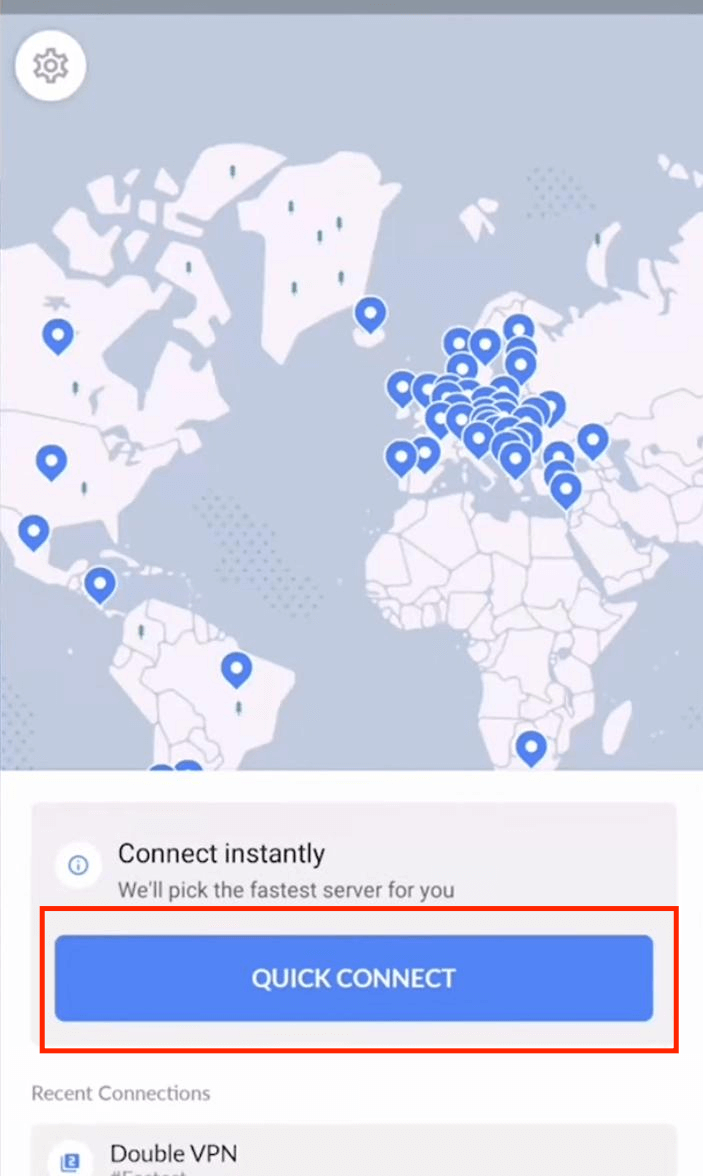 When you go to Grindr, you can find your new position displayed in this app, and profiles near the selected point are available. However, both its monthly plan and yearly plan are a little expensive, and it can sometimes be annoying when you have to frequently switch apps on your phone to change locations.
If you want to change your location on Hulu, this VPN can also help. Check out the article below to know how to alter your location on Hulu: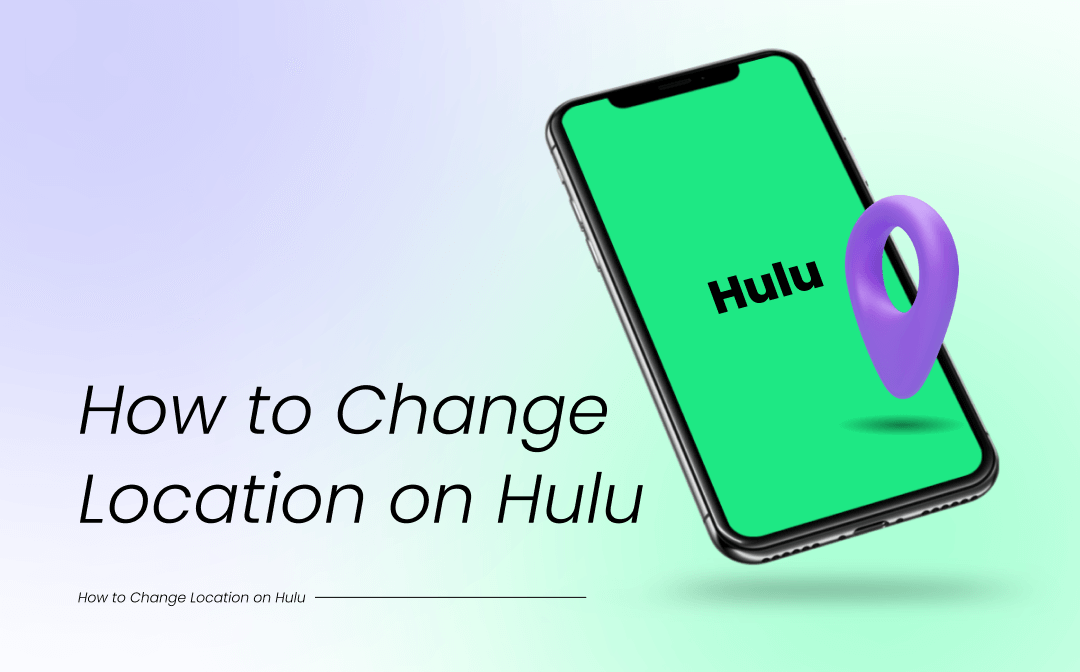 [Location Trick] How to Change Location on Hulu
Is there a way to trick Hulu and make your Hulu location change to the US? Read on how to change location on Hulu to unblock its online streaming services.
READ MORE >
Final Words
iPhone and Android users can find the best way to fake GPS on Grindr after reading this article. If you use an iOS device, we strongly recommend AWZ AnyPorter because it is a safe and user-friendly location changer. With its help, you can teleport your location to any place in Grindr without being detected.
Frequently Asked Question
Q: How do I fix my Grindr ban?
A: If your account has been blocked, here are some methods to help you unban it:
If you didn't violate any guidelines and got wrongly banned, you can send an appeal to Grindr. Go to Submit a request page and fill out the required information, then submit it.
Delete the app and all your information from it, and reinstall it.
Use another email to register a new account if Grindr only banned your old account.