Introduction:
If you have a full-time job or are a student, hatching Pokémon eggs might be one of the most "difficult" things when playing this successful AR game, apart from catching a shiny Pokémon. After all, you don't have enough time to walk a long distance each day. Then why not learn how to hatch eggs in Pokémon GO without walking in this article?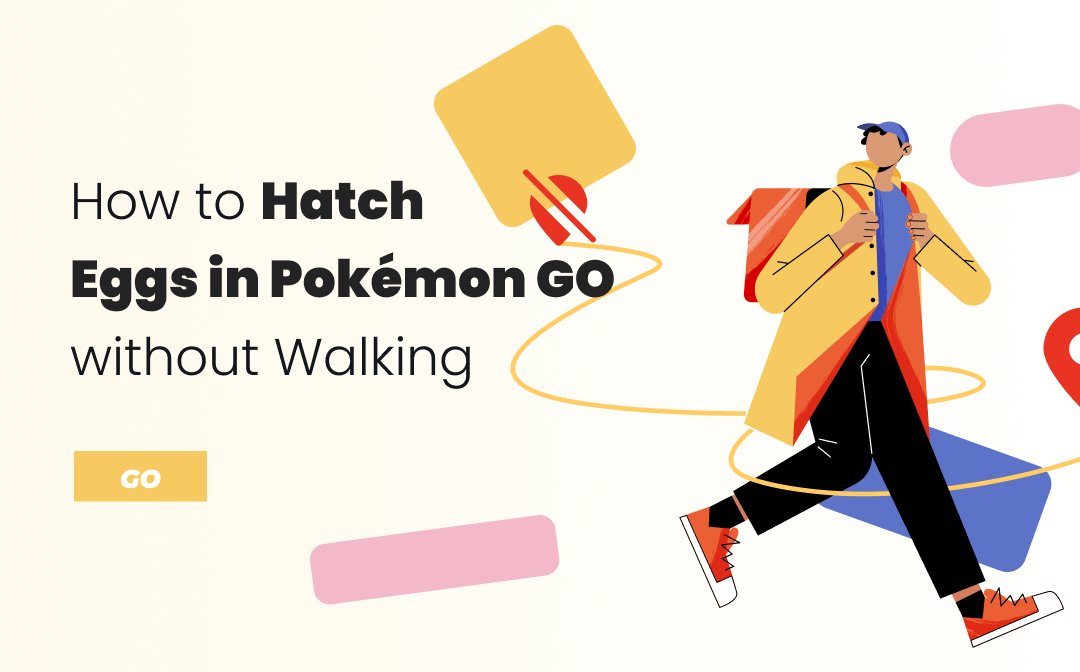 We smart human beings can always find easy ways to hatch eggs faster in Pokémon GO with egg-hatching cheats. And it's no longer tricky to make Pokémon GO think you are walking while you are doing other multitasking activities at home. Here, AWZWARE recommends 8 feasible methods for how to hatch eggs in Pokémon GO without walking. Let's explore them together!
Though the mission of Pokémon GO is face-to-face interaction and exercise, hatching eggs eats into your time and energy. Hence, it is time to table making a fake walking in the game to set you free from the day-to-day tiring work. The following part introduces 8 easy-to-use Pokémon GO egg-hatching tricks. Try one of them if you're interested!
Use an iOS GPS Spoofer to Trick Pokémon GO
Utilizing a GPS spoofer tailored for iOS devices is the most efficient way to trick Pokémon GO steps. AWZ AnyPorter is a dedicated utility tool that lets your avatar auto-walk in the game freely. It makes Pokémon GO believe you are walking along the real road so that eliminates the need to take a long walk. With this desktop program, you can:
Simulate a natural movement along your customized route;
Adjust the walking speed and the number of times for the virtual trip;
No need to jailbreak your iOS device;
Extensively compatible with iOS 7 and above version (the latest iOS 16 included).
Take a look at how to hatch eggs in Pokémon GO without walking using this software:
Step 1: After the download and installation, open AWZ AnyPorter;
Step 2: Connect your phone to the computer, unlock it, and click Get Started;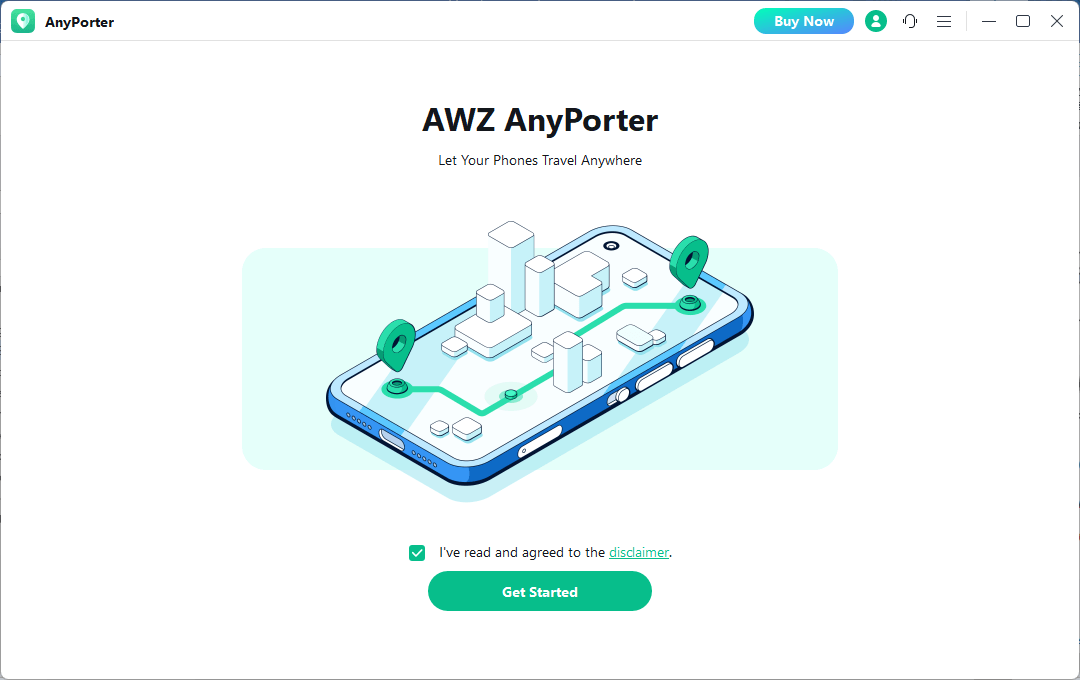 Step 3: Press Next and enter the passcode on your phone to let your PC access your mobile data;
Step 4: Choose Single-Step Mode, and tap on the map to pinpoint a destination;
Step 5: Drag the slider to adjust the walking speed, enter the number of times for the trip, then select the moving method (at a steady speed or a variable speed). Finally, hit Move.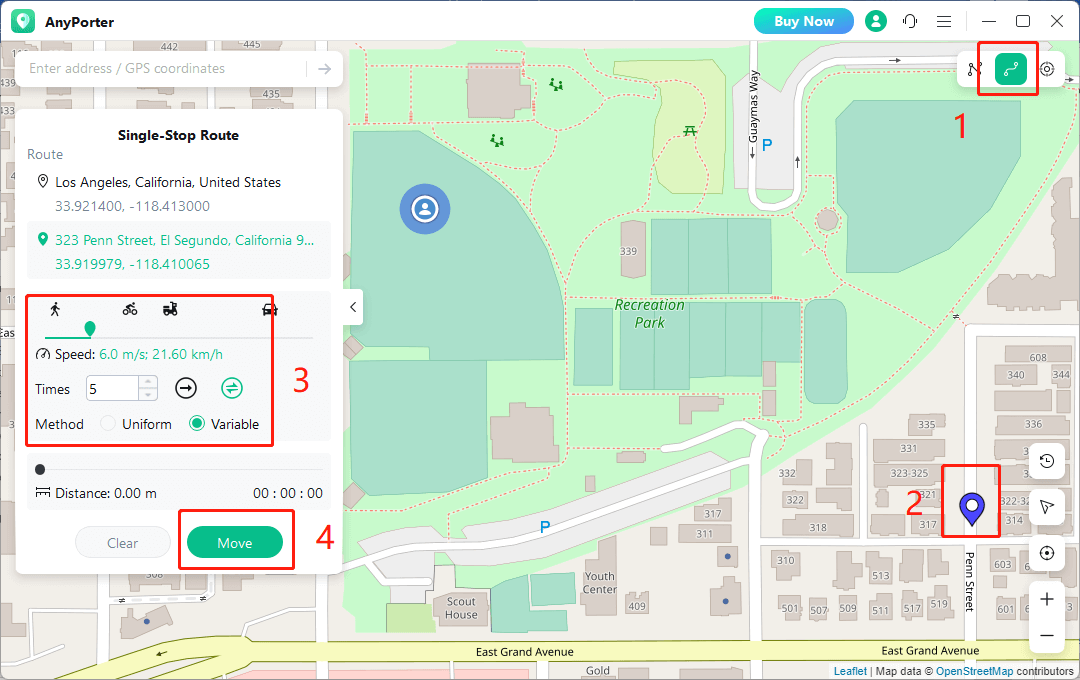 When you launch Pokémon GO, you will find your avatar is automatically moving toward your chosen end point and now enjoy hatching eggs at your home! Besides cheating AR games, this location spoofer is good at changing your location on Snapchat, Life360, Hinge, and other geographically restricted social networking apps. Bypassing several geo-blocking services is a piece of cake.
Use an Android GPS Spoofer to Trick Pokémon GO
For an Android phone, Location Changer is an excellent Pokémon GO egg-hatching trick that makes Pokémon GO think you are walking. Its multi-spot spoofing feature lets you pick multiple spots to create a simulated path. The intuitive interface helps you quickly navigate to the feature you want.
Find out how to hatch eggs in Pokémon GO without walking for Android devices:
Step 1: Head to Settings > System > About phone;
Step 2: Click Build number several times and you will be informed that you are a developer now;
Step 3: Back to Settings > Developer options > Select mock location app > Location Changer;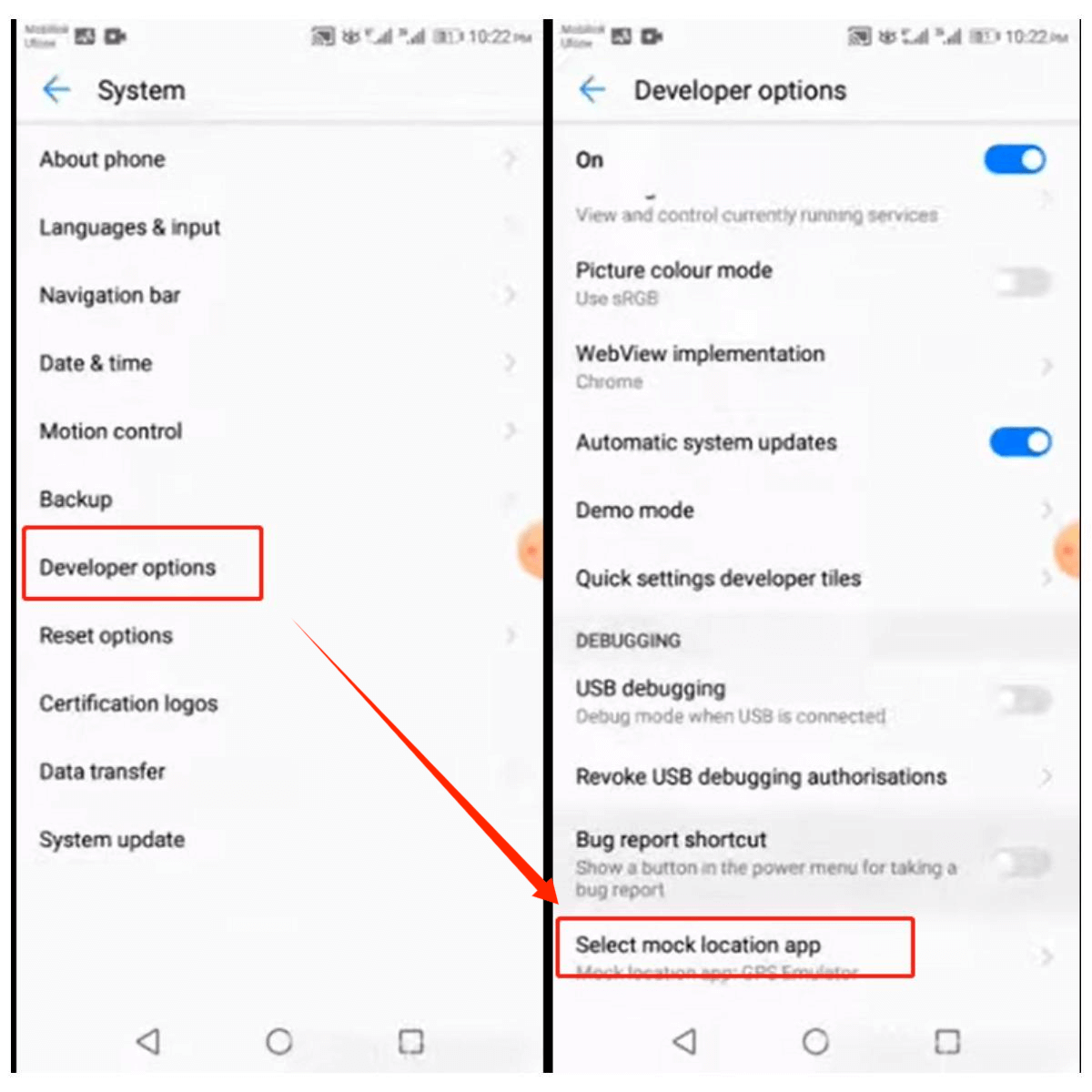 Step 4: Launch this app, then drag and zoom on the map. Click on the map to pick up several places and tap Done.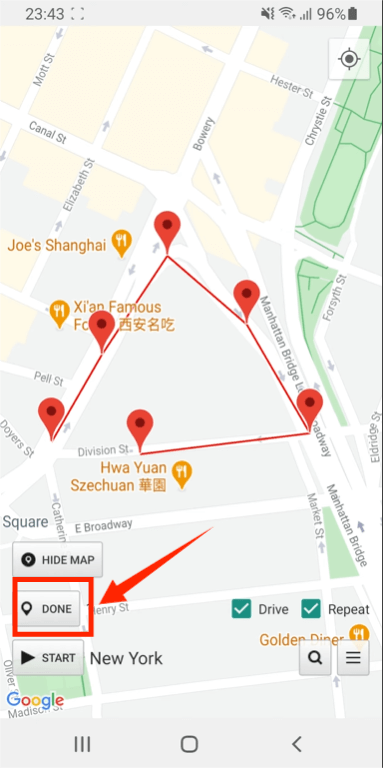 Then in Pokémon GO, you can hatch eggs without moving. If you get a prompt that requires you to go to location settings and enable your location, click YES, then switch on your location.
This app is also equipped with a joystick feature which allows you to freely move your avatar in any direction.
For more Pokémon GO spoofing solutions, check this post below: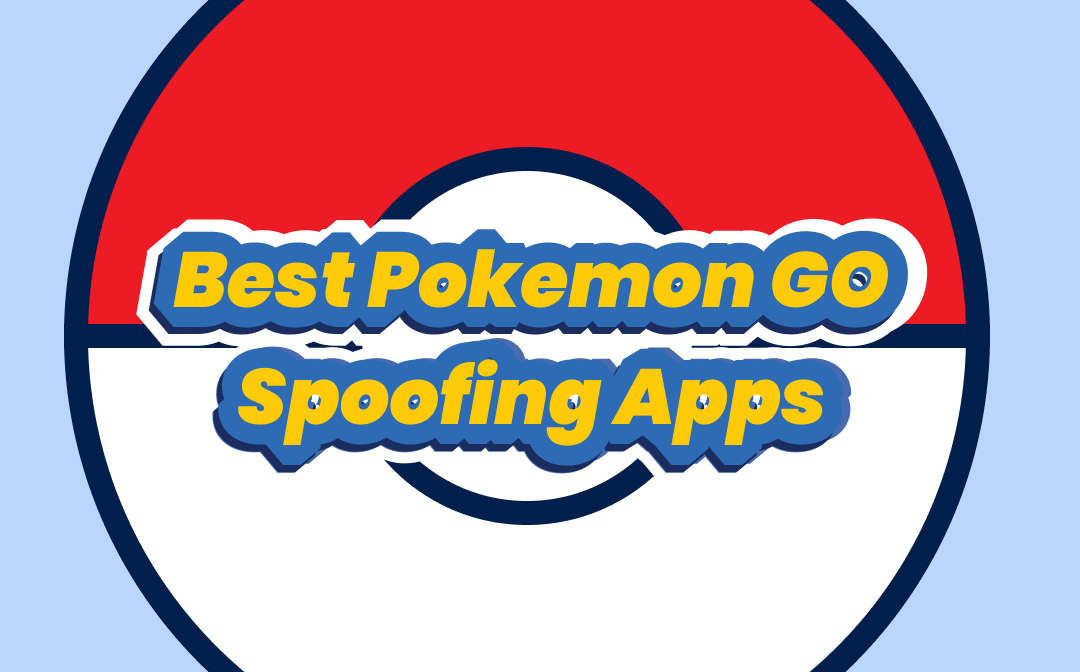 [2023 Newest] 4 Best Pokemon GO Spoofing Apps for iOS & Android
Tired of walking a long distance to catch Pokemon? This article provides four Pokemon GO spoofing apps to change your location in the game flexibly.
READ MORE >
Purchase More Egg Incubators
Using your Pokecoins to buy more egg incubators is a simple way to hatch multiple eggs at the same time. Combining with the methods we've mentioned above, this tip accelerates the process to get you more Pokémon.
Here are the steps to obtain incubators in the Pokémon GO shop:
Step 1: In the map view, press the main menu tab, then click Shop;
Step 2: Scroll down to the Items section, choose EGG INCUBATOR, and hit EXCHANGE;
Step 3: Put your Pokémon eggs into the incubators.
Then try any of the methods listed in this article, you can easily get new Pokémon without walking!
Ask Your Pokémon GO Friends for Help
Remember that Pokémon GO encourages its trainers to socialize. It allows you to exchange gifts with your friends, including eggs! If you have a friend who walks a lot, it's okay to send your eggs as gifts and let him/her hatch them. Then you can get the newly born Pokémon by trading, with Stardust as the cost.
Step 1: Click on your profile icon, tap FRIENDS, and navigate to your friend;
Step 2: Press SEND GIFT, and choose your Pokémon egg as the gift to send;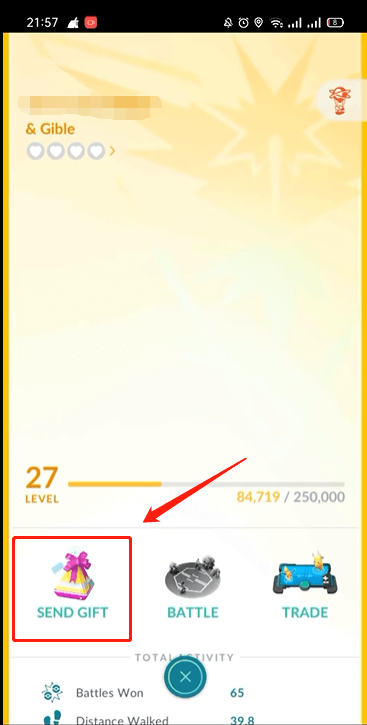 Step 3: Press ADD STICKER, pick a favorite sticker, then hit SEND.
Step 4: After the Pokémon is incubated, make sure you and your friend are physically next to each other. Then tap your profile icon > FRIENDS, and select the player;
Step 5: Press TRADE and choose the Pokémon you want to trade. Click NEXT > CONFIRM.
Then the Pokémon is yours! What's more, if you fully trust your friend, you can log into your account with your friend's phone, and enable Adventure Sync. Then let your friend "walk for you"!
Note: You can only trade one Legendary Pokémon with a Great Friend or Best Friend per day. And Mythical Pokémon can't be traded at all.
Use a Phone Swing
Another method for how to hatch eggs in Pokémon GO without walking is utilizing a phone swing, an effective Pokémon GO egg-hatching trick. It is sold on Amazon and other popular online stores and is good to use. The swinging movement will make Pokémon GO think you are walking.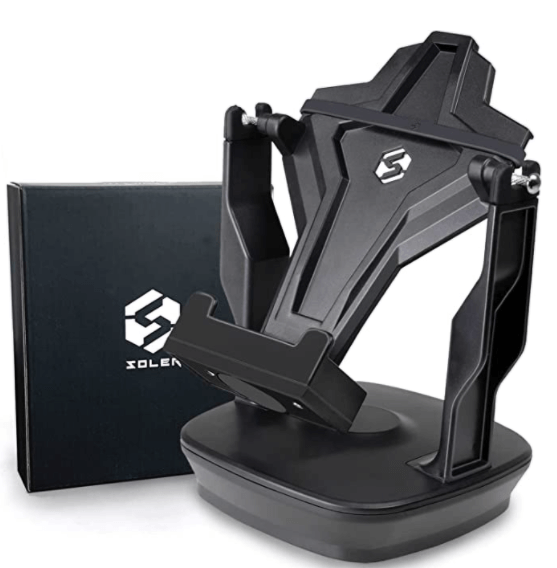 Just simply put your phone on the cradle and start to swing. When a notification pops out and tells you that your egg is ready to come out, stop the shaker. It's pretty easy to hatch eggs in Pokémon GO without moving with this little tool.
Ride a Bicycle or Skateboard
Don't like walking but still try to get exercise? Then bicycling or skateboarding is a good option. Though this game will detect your speed while playing, a reasonable pace can make Pokémon GO think you are walking instead. Affix your phone to your bike or skateboard, or just put it into your pocket. Then you can start your journey and exercising lets you feel like time goes faster.
However, be careful that you don't get distracted by the game when riding a bike or skateboard, and stay safe.
Put Your Phone on a Roomba
It may surprise you that Roomba can be a Pokémon GO trick that walks for you. Just place your phone on it and make it start cleaning now! All you need to do is lie on your couch and wait. We suggest attaching your phone to a Roomba or at least covering your phone with a phone case to protect it. Then your Pokémon eggs can be successfully hatched without moving.
Take Advantage of a Model Train Set
Many uploaded Youtube videos have proved that a model train set can make Pokémon GO think you are walking. Put your phone in one of the railway carriages and let it move along the railway track. One thing needs to be noticed: not all model train sets work. Some may have a fast movement that cannot trick Pokémon GO steps, so it's better to keep your model train moving at a slow speed similar to walking.
Wrap Up
Now, we have introduced 8 simple methods for how to hatch eggs in Pokémon GO without walking. These Pokémon GO egg-hatching cheats enable you to hatch more eggs faster and effortlessly and won't get you banned. Among all the practices we recommended, AWZ AnyPorter is the most safest and cost-effective way to make your avatar auto-walk in the Pokémon world while ensuring your safety and protecting your phone.