With advanced technology, you can easily know someone's location with a few clicks on your iOS device. As Apple has introduced the location tracking and sharing feature in all its iOS devices, you can utilize this built-in fiction to keep an eye on your loved ones constantly, no matter how far or near they are. With this privacy and safety feature, someone can always monitor your every move and offer their helping hand whenever you need it. So, to use this feature flawlessly, AWZware walks you through multiple ways and options of how to send location via iMessage.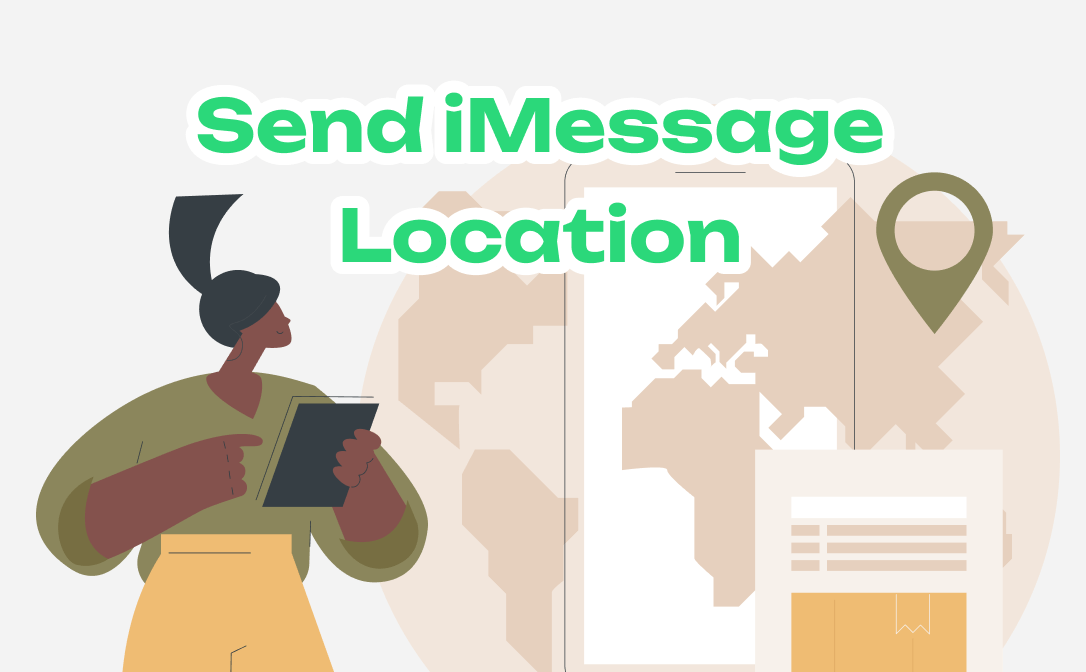 How to Send your live location on iMessage or Google Maps
To be safe in any part of the world, you don't have to be accompanied by anyone. Instead, you need to be smart to use the advantage of the live location-sharing option. Here, you go with the two ways of sending location on iMessage and Google Maps. So, to get the Google Maps or iMessage location-sharing notification, you first have to turn on the location option on your device. To do this, head to "Settings" > "Privacy" > "Location Services" > Turn on the option.
1. How to send the location on iMessage
When using an Apple device to ensure your privacy, security, and safety, it's time to get the best out of it using Apple's built-in shortcut feature to get instant iMessage location-sharing notifications.

Step 1: After reaching the iMessage option, move to the bare writing space at the end and write 'I'm at. Next, select "current location," shown at the top of the keyboard.

Step 2: After that, you need to open the conversation tab on your iMessage app to connect with the person who will get your iMessage location-sharing notification. Next, click on the "I" button.

Step 3: Select the "Share my location" option. Here, you must select your desired option from the available options: sharing your location for an hour/ until the end of the day/ forever. Select any option until you deactivate it.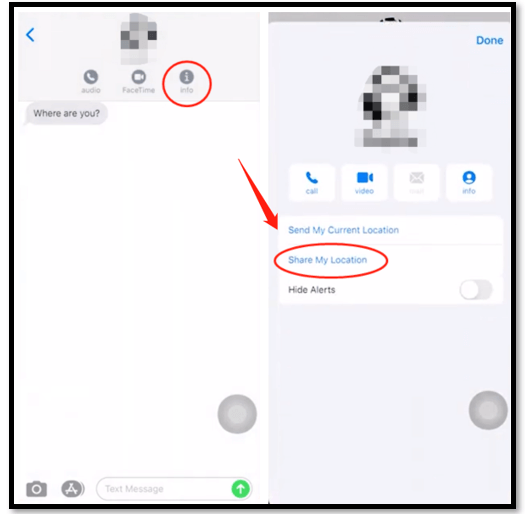 Note: You must keep the "Predictive" toggle to send the iMessage location-sharing notification. To activate this, you must head to "Settings" > "General" > " Keyboard" > Swipe to ensure activation of the "Predictive" toggle.
2. How to do live location sharing with Google Maps
Since Google Maps is one of the most authentic location info-providing apps, people are familiar with it. So, if you are comfortable with Google Maps, you can easily avail live location-sharing options on any smartphone, tablet, or other devices. So let's get into the live location-sharing steps.

Step 1: After opening Google Maps on your device, click on your "Profile Picture." Select the "Location Sharing" option.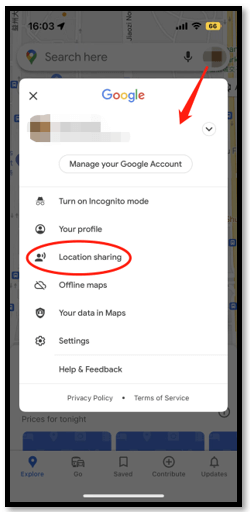 Step 2: Connect to the person you wish to share your live location with. If the person doesn't have an email ID, you can share your location link via text message.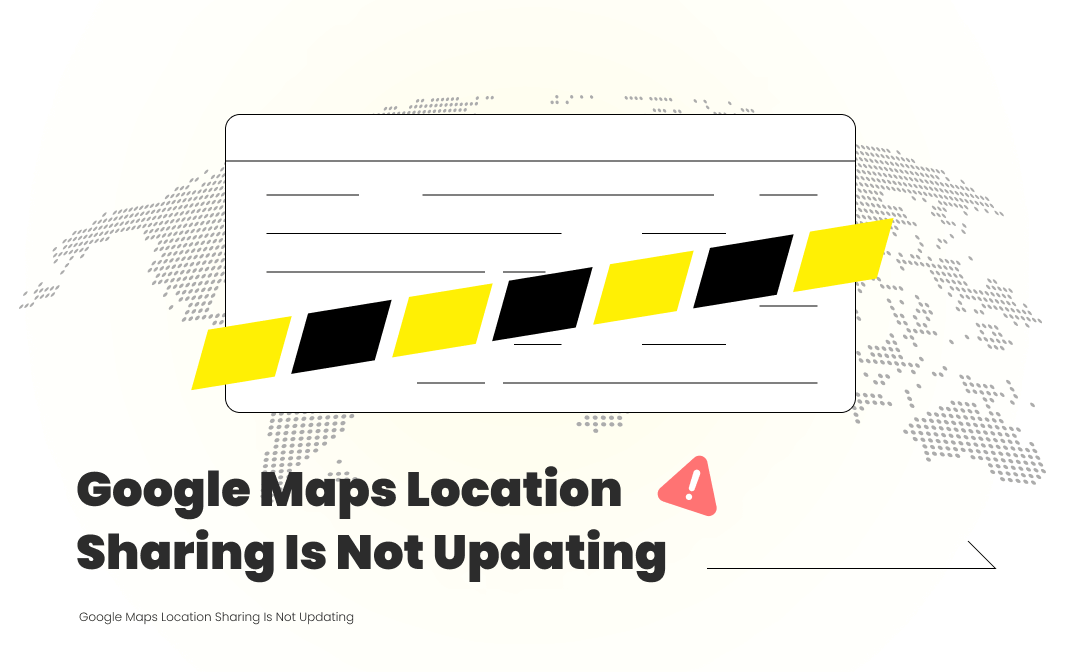 [Solved!] Google Maps Location Sharing Is Not Updating
If your Google Maps location sharing is not updating, this article can help. We offer 6 practical tips to fix this glitch on your iPhone or Android device quick
READ MORE >
How to see someone's location on iMessage
In the constantly evolving advanced features of Apple devices, it has become easier to get iMessage location-sharing notifications with its native location-sharing feature. For example, sometimes you want to see where your kids are hanging out or where your maid is going in your absence, or where your old parents are heading in their morning walk without letting them know that you are tracking their location. So, it's very easy to do when you know how to see someone's location on iMessage.

Step 1: First, you need to get the target iPhone you want to track and then open the iMessage app on that device.

Step 2: After that, open the conversation option, connect with yourself, and select the "Contact" icon.

Step 3: Next, click the "Info" > "Share My Location" option. Then go for the duration selection option from one hour/ until the end of the day/ forever.

Step 4: Get connected to the Location-sharing option on your iPhone / iPad and tap on the "Not to share yours" option.
How to send a fake current location on iMessage using AWZ AnyPorter
If you are done trying all the matches in your nearby locality in your dating app, change your location without letting anyone know through the AWZ AnyPorter app to find new matches in your current location. Sometimes, even though you don't want to disable your device's location tracker, you want to fake your current location to ensure privacy. So, in any situation, you can customize and fake your location with the help of this smart software. So let's see what you can do with this tool.
Features
Simultaneously change your current location on 5 iOS devices.
You can customize a fake route while adjusting its direction, moving speeds, etc.
Bypass Geo-restriction on your iPhone or iPad with three mode supports: Single-Stop Mode, Multi-Stop Mode, & Jump Teleport Mode.
This iOS device's comparable tool works well with social platforms, AR games, & dating apps.
It offers an auto-walking option for auto-movement of the route.
Here are the steps to send a fake current location by changing GPS location via AWZ AnyPorter

Step 1: After launching the software on your iOS device, select the "Get Started" option.

Step 2: Using USB Cable, connect your iOS device to your Windows PC. Next, unlock your device and select the "Trust" option for further proceeding.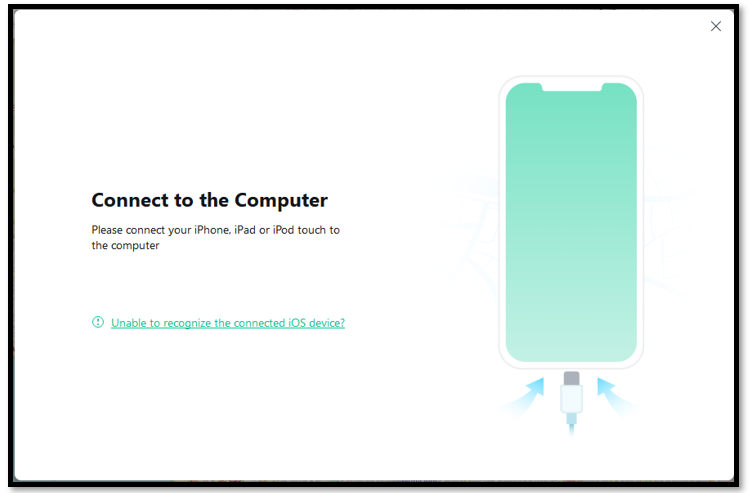 Step 3: Once the Map is loaded, you can see your present location on the open window screen. Since you are in flight mode with the app's default settings, you are ready to change your location.

Step 4: To change your location, select any new place and enter the new address on the search bar at the upper-left corner of the page. Next, click on the "Go" option.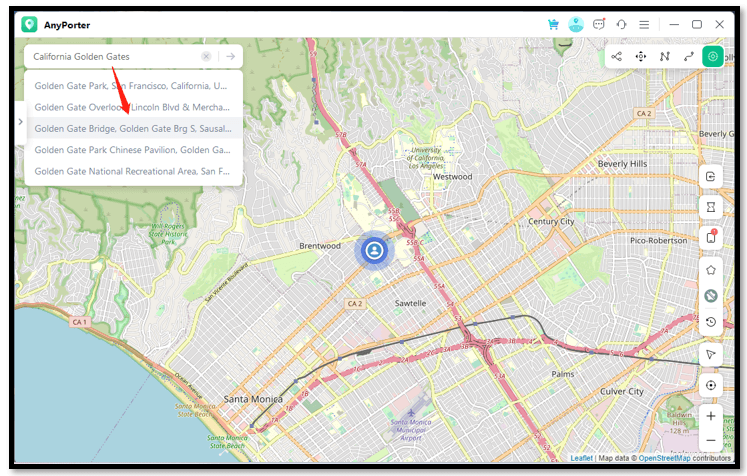 Step 5: In the pop-up sidebar panel, you can see the details of your current location. So, to change it, select the "Move" option from the sidebar.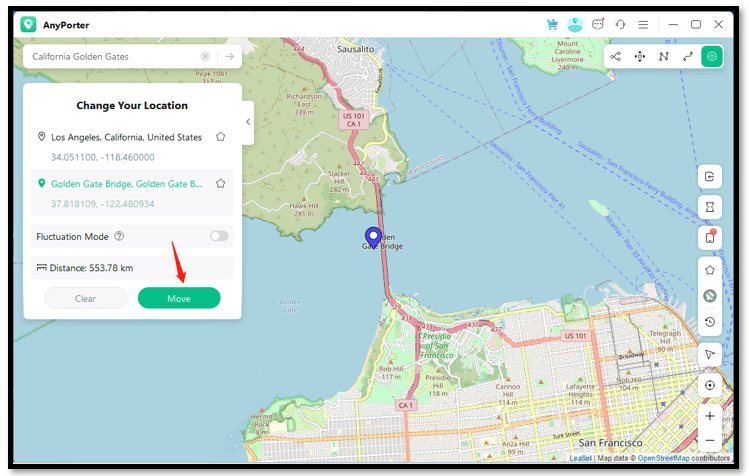 Step 6: Your present location gets changed on your device, and all the location-based apps will follow the newly changed fake GPS location.
Conclusion
Once you know how to send the location on iMessage with the step by step instructions, you feel completely safe when your iOS device is with you. With this location tracking option, you can easily care for your friends and family without being with them in real time. Of course, you can be with them whenever they need you without interfering with their privacy.
FAQs
The information and steps of how to send location on iMessage will help you to track anyone's location anytime, anywhere. However, with the frequently asked questions, you will get more clarity on your location tracking process.
1. Why can't I share my location on my iPhone?
If the "Share my location" option is not working on your iOS device, you can try the following fixes to make the location tracking option enabled on your device.

● You need to log in to iCloud;
● Activate your iPhone's location services;
● Enable location sharing option under Content & Privacy restrictions settings in Screen Time;
● Give the location permission to your iPhone's "Find My Phone" app.
2. Why can't I see someone's location after they shared it with me?
If you can't see someone's location even after they send it to you, there might be a few reasons. First, find out the reasons for fixing it.

● There must be some internet connectivity issues in their devices;
● They haven't shared their location in the "Find My" app;
● Their "Location Services" option is probably off;
● The date & time has not been set automatically.