iMessage and Find My are valuable functions that enable sharing location with your chosen people. But the problem arises when they show that a contact or friend's location is not available. Often it happens that your friend shares his location, but you are unable to see it and left thinking, why can't I see someone's location after they shared it with me? Or the other times, iMessage delivered but location not available.
A bug can result in location not available on iPhone, but several other factors can add to your misery. So let us find the Location not available meaning and factors underlying the cause. AWZware will assist you with some quick fixes and plausible solutions, but you may need to ask your friend for help.
So now let us check how we can fix the issue of Location not Available on iPhone together.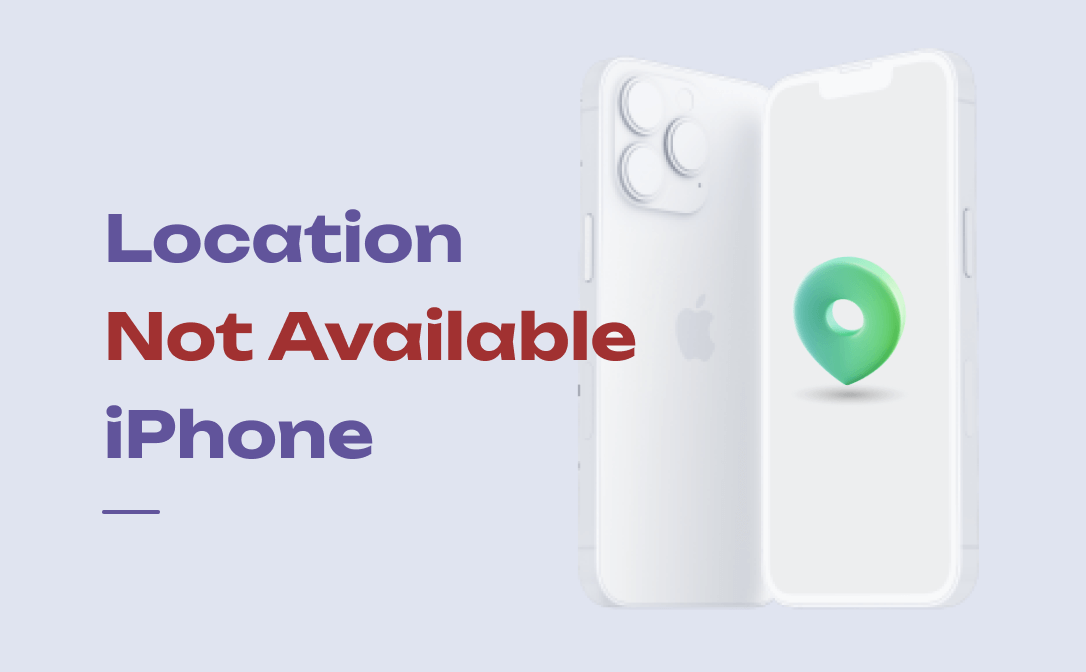 What Does Location Not Available Mean?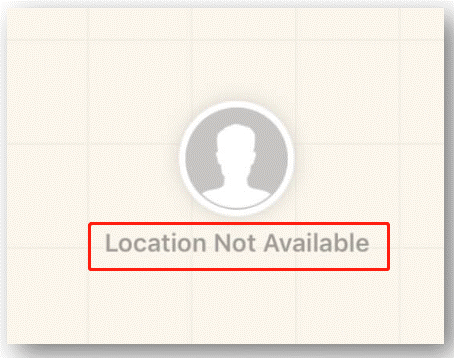 Have you ever wondered why does it say location not available? Some people believe that this issue can arise from a poor internet connection. But no. That's not the case. So does location not available mean they turned it off? Probably yes! Location Not Found means the other person has stopped sharing their location with you. But there could be other factors leading to this situation. Such as;
1. No WIFI or cellular connection - The other person might not have an internet connection.
2. Location services are turned off - They might have turned off the Location Services in Privacy under Settings.
3. The phone is turned off - The other person's iPhone may be either switched off or on Airplane mode.
4. Very low battery - Low battery turns on the Low Power mode, which can affect background location activities.
5. They are at a distant place - Low cellular connectivity does not readily connect to the internet.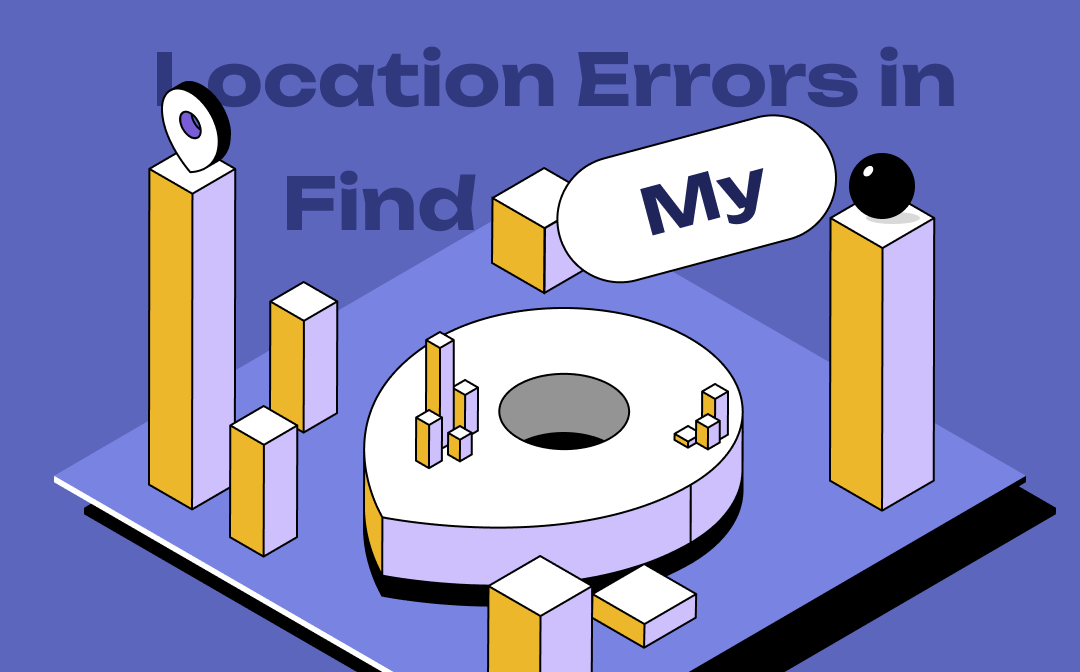 No Location Found VS Location Not Available: What's the Difference
What does no location found VS location not available mean in Find My app? What's the difference between them? This article has got you covered.
READ MORE >
Solutions: Location Not Available When Sharing Location on iPhone
So what to do when location is not available on iPhone? It is probably a problem with your friend's phone, not yours. But we have provided the fixes in either case, whether it is your iPhone or your friend's iPhone. Let us look!
How to Fix Location Not Available with Your iPhone
#1. Restart your iPhone
Restarting your phone is an excellent option to tackle the location not available iPhone share my location issue. For instance, restart your iPhone by opening the Settings app and clicking General, then move to Shut Down. After the screen goes black, wait for some time and press the Top or Side button until the Apple logo appears.
#2. Relaunch iMessage or Find My by force quit
You can force quit iMessages or Find My by invoking the App Switcher. To do so, swipe up from the screen's bottom. If your iOS device has a Home button, you can tap the Home button twice instead. Instead, search for Messages or Find My card, swipe it up, and relaunch them.
How to Fix Location Not Available with Your Friend's iPhone
#1. Re-toggle Airplane mode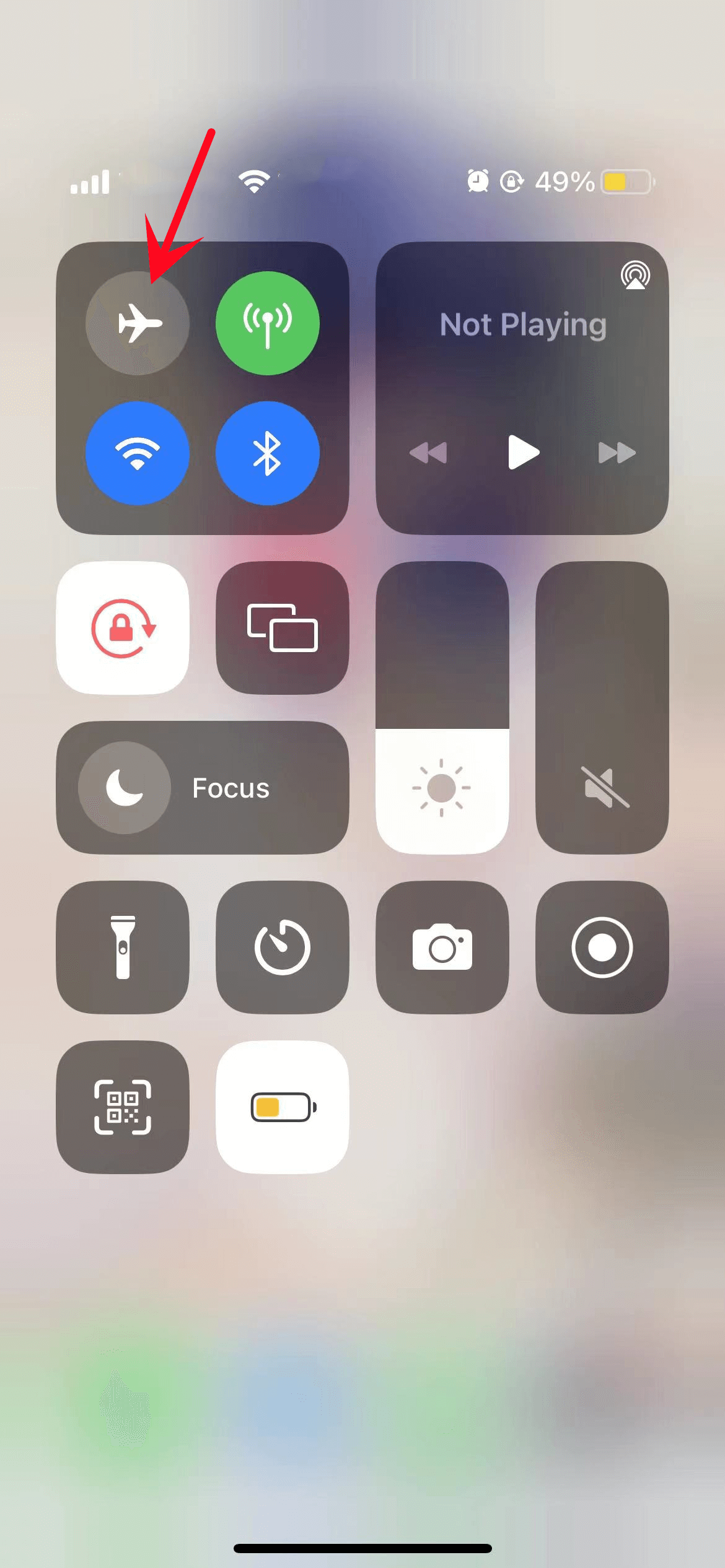 Toggling the Airplane mode on and off can solve the connectivity glitch instantly. Simply swipe down the Control Center from the screen's top right and click the Airplane mode icon. Then, wait for some time and press it again. Once your phone reconnects, check the
Find My app.
#2. Re-share the location in iMessage and Find My again
You can disable and re-enable location sharing in iMessage and Find My app.
In iMessages: Click the profile picture at the iMessage chat's top, select Stop Sharing My
Location, then choose the Share My Location option.
In Find My app: Switch to the People tab and click the contact name. Then select Stop Sharing Location. Click the Plus icon, tap Share My Location, and start sharing your location again.
#3. Switch the internet connection
Often WiFi can also be responsible for an unavailable iPhone location. So consider switching your internet connection to a cellular network or mobile data instead. You can open the phone's Control Center by swiping down from the screen's upper right. Or your phone has a Home button you can swipe up from the bottom. Then click the WiFi icon to disable it.
#4. Check the date and time on your iPhone
An incorrect date or time can also be the reason why location sharing is not available. You can check this by visiting Settings and moving to General. Choose the Date & Time option. In case it is wrong, you must tap the switch for Set Automatically and get the correct date and time from Apple servers. Or else, manually deactivate the Set Automatically switch and set the correct date and time. Then, hit the Cellular icon to activate it, or else if it is active, then your phone will start using it automatically.
#5. Restart his or her iPhone
You can also restart your friend's phone by going to Settings and General, then choosing Shut Down to turn the device off. Then hold the Side or Top button to reboot your iPhone.
#6. Update to the latest version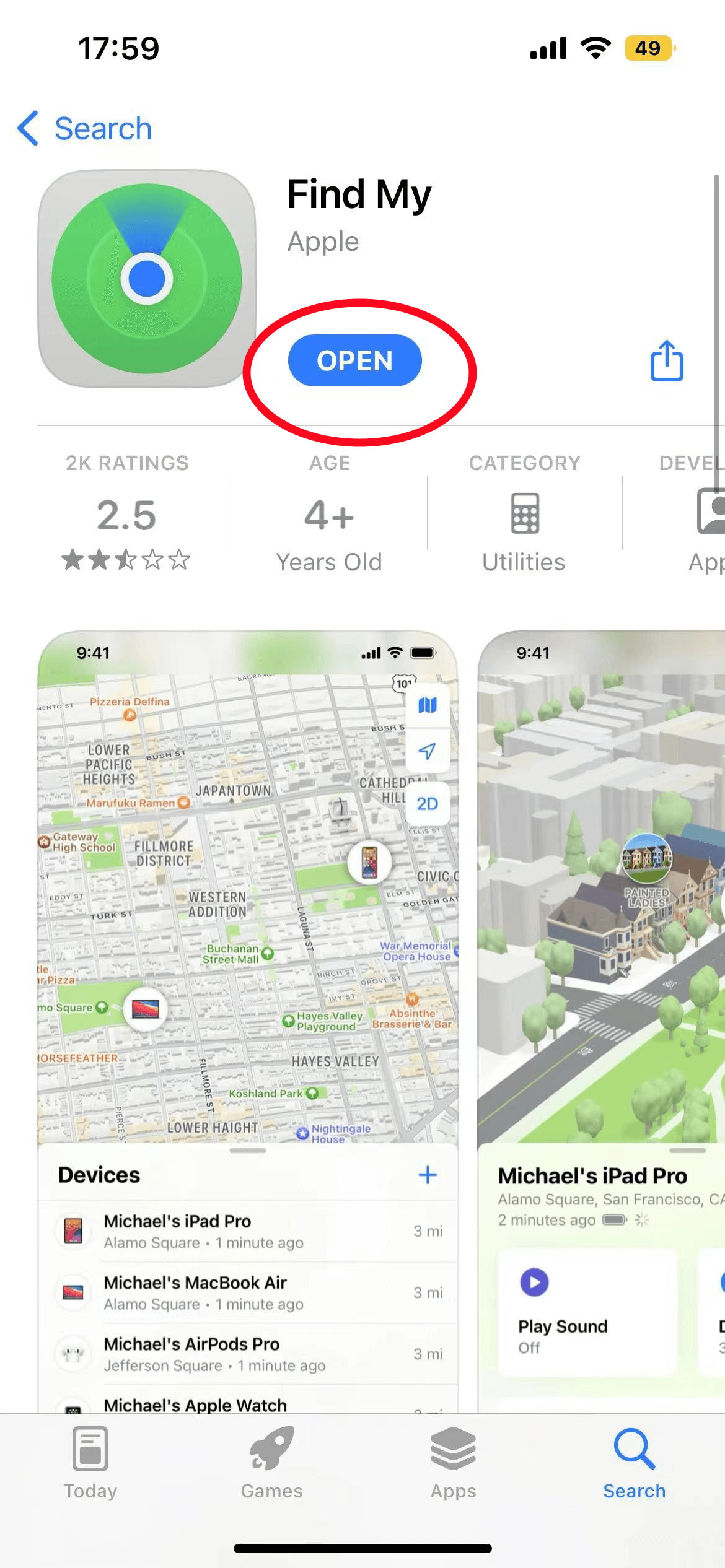 A bug or incompatibility with Find My's current version may cause the issue of an unavailable iPhone location. You must update your phone by starting the App Store app and clicking your Account icon in the screen's upper right corner. Press Update All in the Upcoming Automatic Updates.
How to Make Location Not Available on iPhone
If you are seeking answers to how to make location not available on iPhone, AnyPorter can come in handy for your rescue. Look at its features and work to help you spoof and make unavailable iPhone locations.
AnyPorter: Spoof Your iPhone Location Easily
AWZ AnyPorter is a smart solution to change location on iOS devices and simulate real movement without jailbreak in a few clicks. With this location spoofer, you can easily fake GPS, create a customized map route, and access location-based services on your iOS devices, including iOS 16. In addition, you can teleport the GPS location to anywhere in the world and hide your location to prevent tracking. Additionally, mocking location helps you access new features on social apps.
Key Features
● The program lets your spoof GPS on up to 5 devices at the same time;
● Fakes your GPS location to travel worldwide in one click;
● With AnyPorter, you can move along a customized route to explore the unknown places;
● Completely compatible with all iOS devices such as iPhone, iPad, and iPod Touch and iOS 16;
● The tool works seamlessly with geo-based services like AR games, dating apps, and social platforms;
● It helps users customize the movement speed of walking, cycling, and driving.
Here is how to spoof your location with AnyPorter:
Step 1: Install and launch the AWZ AnyPorter app. Click Get Started.
Step 2: Make a connection between your iPhone and PC with a USB cable.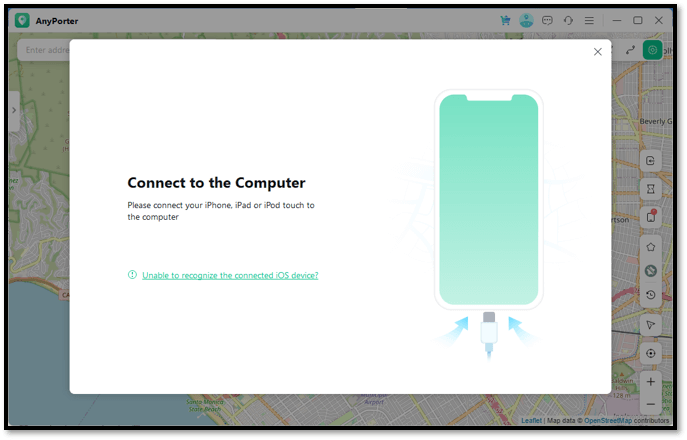 Step 3: Type in the destination address or set a GPS Coordinate in the upper left Search box and tap the Move button to change your location.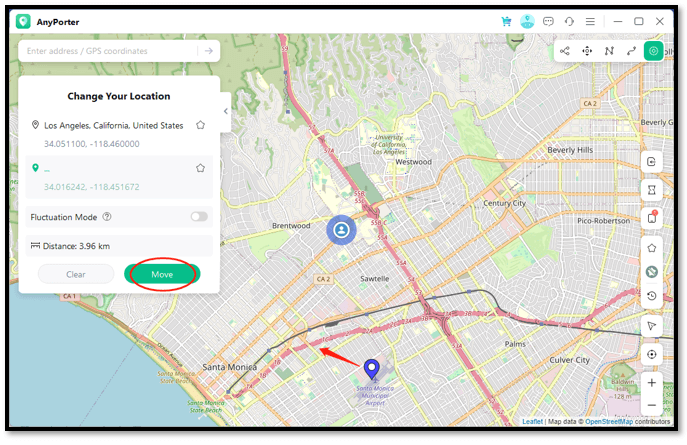 Final Thoughts
Location sharing is a valuable function for kids and everyone that helps you keep an eye on your friends and loved ones and ensure their safety. However, the issue arises when there is an unavailable iPhone location. We have mentioned the factors and possible solutions to help you resolve the query. But if you willingly want to spoof your location to explore an unknown world, AnyPorter can be your go-to solution. Its ease of use makes it one of the best location spoofers for everyone.