Introduction:
Do you want to spoof locations on an iPhone secretly without anyone knowing? Then you must need a good
location spoofer for iPhone
. Have you made up your mind about which GPS spoofer for iPhone is your final choice? If not, keep reading on to get your ideal app to
change locations on iPhones
.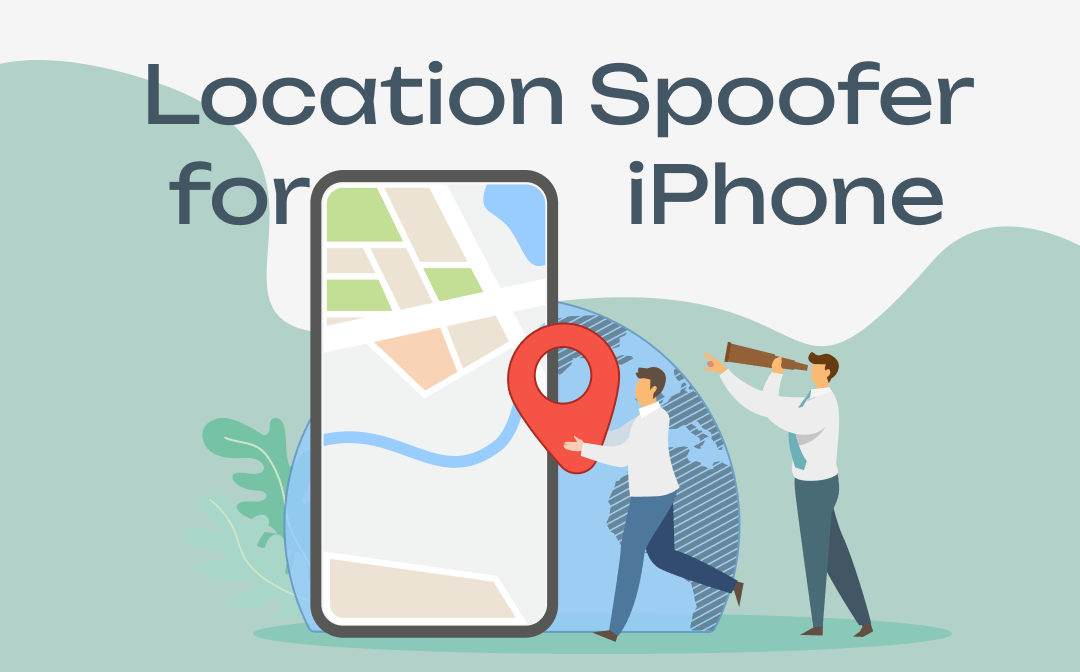 There are various iPhone location spoofers. Those practical applications excel in faking locations on iPhones with or without a computer. In this post, AWZware introduces eight popular location spoofers for iPhone users. Find the one that suits your taste the most.
Common Scenarios to Use a Location Spoofer for iPhone
GPS locations are widely used to access local weather and offer localized services. However, the need for faking locations on iPhones is also increasing. And a location spoofer for iPhone is required for several scenarios:
• Play AR games: Players have to travel a long distance in some AR games like Pokemon GO to collect items they want. An iPhone location spoofer can fake GPS locations on iPhones to effortlessly pursue what they need.
• Access geo-restricted services: When using dating apps such as Tinder and Grindr or use Netflix, you can change your location to other cities and even countries without paying extra money.
• Get away from spying: Spoof your location on an iPhone to pretend you still stay at the same place without anyone knowing.
The Most Popular Location Spoofers for iPhone
Without further delay, let's dive into the full list of the best GPS spoofers for iPhones. Make faking location on iPhone a snap to remove your location-changing hassles.
AWZ AnyPorter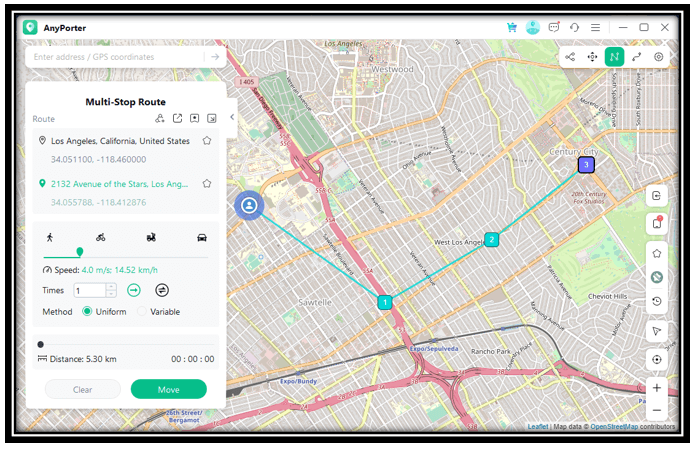 AWZ AnyPorter champions the benefits of spoofing iPhone locations. This reliable location spoofer for iPhone provides different methods to change locations on iPhone. It enables you to straightforwardly jump from your current position to a new spot as you like, or generate a virtual movement to simulate your traveling along a planned route.
Major features:
• Best GPS spoofer for iPhone;
• Fake GPS location on iPhone without jailbreaking;
• Easily manage your history and favorite addresses.
……
This mock location app supports various GPS-based apps such as Google Maps, Life360, Pokemon GO, and Tinder. It is handy to spoof location on iPhone to bypass geo-restrictions and play AR games.
AnyMP4
AnyMP4 is also a useful location spoofer for iPhone users. It has an intuitive user interface and can flexibly spoof iPhone locations. The Multi-Stop feature allows you to pick up several spots and create a natural movement on your iOS device. The walking speed is adjustable and you can repeat the movement as many as you can.



However, to use this GPS spoofer on iPhone, iTunes is a must-to-have program to connect your phone with the tool. This means that you need to install two applications to spoof locations on iPhones, which is quite troublesome and takes up additional hard drive space.
Dr. Fone
Another location spoofer for iPhones to spoof locations on iOS devices is Dr. Fone. This is a full toolkit to solve iPhone-related problems, including faking locations on iPhones. Just as the other desktop iOS location spoofers, the application can change locations displayed on dating apps and social networking programs to unlock geo-restricted features. Besides, it is a good program to spoof locations in Pokemon GO and other AR games.



One flaw of this iPhone location spoofer is that it takes a long time to fully load the map.
iMoveGO
The last GPS spoofing app on iOS devices is iMoveGO. This location spoofer for iPhones is compatible with all recent iOS systems, including iOS 16. After using the software to change locations on your iPhone, the fake location is hard to be detected or automatically move back. With this GPS spoofer on your iPhone, you can fake your GPS location on Grindr and other dating apps without upgrading to a premium user.


GPS Spoof
For iOS users who prefer directly faking locations on iPhone, GPS Spoof is the optimal choice. Though it doesn't display the map by default, you can simply enter the city or an address in the search box. Then hit "OK" to fake locations on iPhones. To activate the map, just click on the map icon. This location spoofer for iPhone can only be downloaded through a certain website.


Fake GPS
Fake GPS enables you to straightforwardly change locations on your iPhone as well. Though the iPhone location spoofer is also not available in App Store, it is easy to search for it via the browser. The location spoofer for iPhone offers multiple options to quickly spoof locations on iPhones. Alternatively, it lets you enter a detailed address to switch to the destination.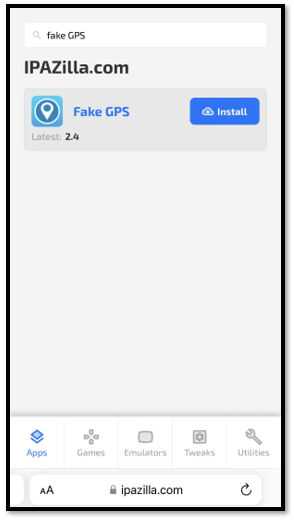 The two GPS spoofers for iPhone are more convenient and can fake GPS locations without using a computer. However, they might be a little riskier for no official downloading websites.
PrivateVPN
If you want to unblock some regionally exclusive services, VPN is also an option. PrivateVPN is a location spoofer for iPhone users to spoof IP locations on iPhones and offers dozens of servers around the world. It helps you change the Netflix region to browse Netflix's library of all countries. This GPS spoofer for iPhone is extensively compatible with many operating systems, including Windows, Mac, iOS, and Android.


IPVanish
Another VPN location spoofer for iPhone is IPVanish. This highly-rated iPhone location spoofer guarantees a high-speed network after activating the service. The handy tool provides unlimited connections from different devices. With one account, you can change locations on iPhones freely.



VPN can only change your IP locations. For some GPS-based apps like Life360 and Find My, this GPS location spoofer doesn't work.
To Sum Up
We bet you must have learned a lot about the eight GPS spoofing apps for iOS devices. Which location spoofer for iPhone is the top seed for you? With the tool recommended above, you can either fake GPS locations on your iPhone through a computer or directly change them on your phone.
If you want to safely and accurately teleport to a place around the world, AWZ AnyPorter is optimal for spoofing locations on your iPhone to make new friends on dating apps, hide your real position, or play AR games.