Introduction:
Don't want your friends to know where you have been? Are you trying to prevent your parents from spying on you? Wonder how to spoof Pokemon GO to pursue more Pokemon quickly? If your answer is yes, then you need a mock location app. This little utility tool solves all the problems listed above effortlessly without jailbreaking your phone.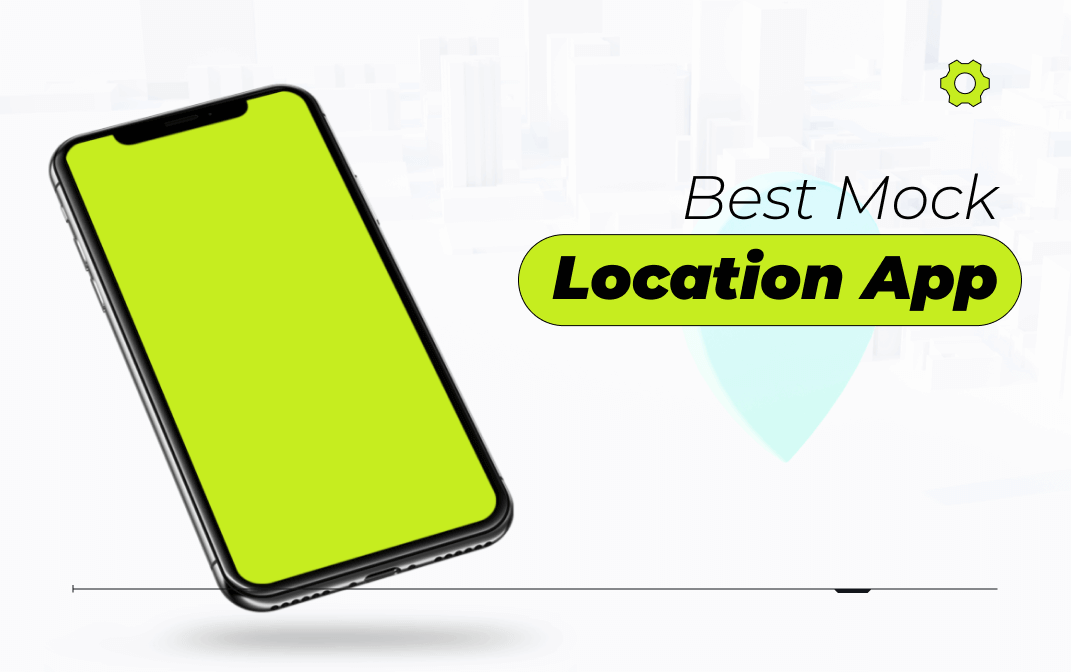 Setting a fake GPS location on your phone is beneficial in many aspects. It allows you to turn off location tracking on your phone while keeping others unnoticed, make cross-regional friends on dating apps without upgrading to the premium plan, and enjoy country-restricted music throughout the world. So, which location spoofing tool is the best? In this guide, we select 7 awesome mock location apps for iOS and Android devices. Let's view the list to see whether there is one program that caters to your taste!
Top 7 location-changing apps for iPhone and Android users:
AWZ AnyPorter
3uTools
MockGO
Fake GPS Location Spoofer
AnyTo
Fake GPS Location And Joystick
Hola (VPN)
What Is A Mock Location App
Before we jump into the main topic, a brief introduction to this tool might be helpful if you are still a little confused about what this type of app is. A mock location app is a program that enables you to manually change the GPS location on your mobile device. Then your phone and installed location-based apps will be tricked into thinking that you are geographically at the virtual spot.
These location spoofers are frequently used to hide your location on Life360 without anyone knowing, spoof Pokemon GO, and perform other location-related tasks.
Best Mock Location Apps for iPhone
As you've been familiar with the basic ability of this kind of tool, in this part, we recommend 3 undetectable apps to change your location on an iOS device without being detected.
AWZ AnyPorter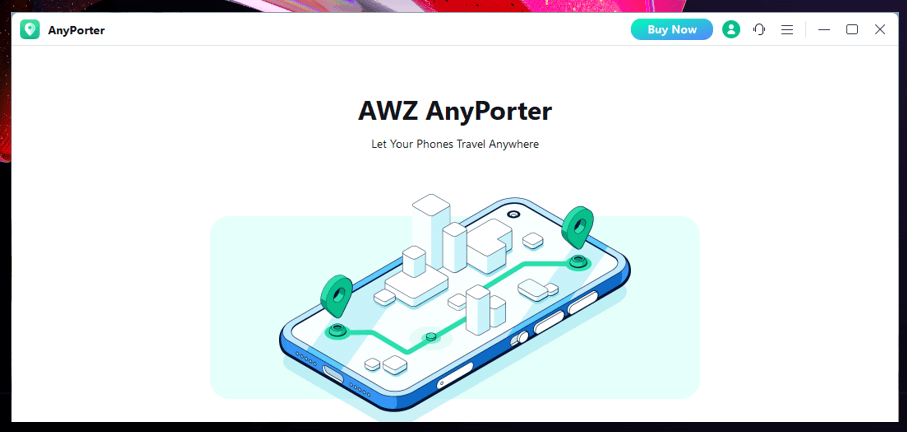 Just as its name suggests, AWZ AnyPorter can teleport your location to any place in the world with a single click. This promising mock location app won't take up your phone's storage space and is packed with many nifty features so that altering the location on your phone is at your fingertips. The free trial lets you fake your location for free and it is cost-effective for a prolonged time. More importantly, it doesn't have intrusive ads.
Pros:
• Fake GPS location on your iPhone in a trice;
• Works with all location-based apps such as Tinder, WhatsApp, and Pokemon GO;
• Simulate virtual movement along the spots you choose;
• Collect your commonly used places and routes for better management;
• Extensively compatible with all recent Windows and macOS systems.
Cons:
• No Android version
3uTools

3uTool is a comprehensive toolkit to deal with problems with your phone, and changing location is one of its major tools. This mock location app can change your location on Snapchat and other popular social networking apps. With a few clicks, your GPS location will be modified to the new destination.
Pros:
• Smoothly perform location changing with a computer;
• No jailbreaking;
• Additional tools to back up your mobile data, DIY ringtones, etc.
Cons:
• Have a slow processing speed;
• Don't run on Mac and Android.
MockGO

MockGO is a good mock location app for social networking apps and AR games. It's a good choice to spoof Pokemon GO and won't get detected. In addition, this program is also a desktop-based application that delimitates the need to switch between different apps.
Pros:
• Secure and simple to use its location spoofing feature;
• Accurately switch to a new destination;
• Generate a path to enable your avatar in a game to move automatically.
Cons:
• iOS devices only;
• No cooldown timer to prevent changing your location too frequently.
Best Mock Location Apps for Android
There are more undetectable mock location apps designed for Android phones to change your location easily. If you get overwhelmed and don't know which one has a good performance, please check the list below to find the top seed.
AnyTo

AnyTo is a popular mock location app to change your location on an Android phone. It is available as a mobile app and a PC-based program which enables you to trick location-tracking apps and pretend to be at the place you desire. The joystick feature lets you move more flexibly.
Pros:
• Protect your privacy while performing the location-changing task;
• Save all your used spots in historical records;
• Support multiple devices at a time.
Cons:
• Limited features for the free version;
• A little pricy.
Fake GPS Location And Joystick

Fake GPS Location And Joystick is a free simple-to-use mock location app. It is a reliable and efficient program capable of bypassing several geo-blocking services and helps you access local news and other content. The intuitive user interface navigates you to the feature you want immediately.
Pros:
• Work perfectly with popular SNS apps, including Grindr and Instagram;
• Teleport your location for free;
• Enter coordinates to set an accurate spot.
Cons:
• Can't remove advertisements;
• Don't support a precise movement when using the joystick.
Fake GPS Location Spoofer

Fake GPS Location Spoofer is a mock location app for Android devices. With this software installed on your phone, your location can be changed to any destination you want for free. Besides, it's compatible with many location-tracking apps and can send your fake location to other SNS apps by tapping the share button.
Pros:
• Show a precise and detailed location of your entered address;
• Use the joystick to move in any direction;
• Import GPX files to upload your saved routes.
Cons:
• Have intrusive ads;
• Can sometimes automatically return to your current location.
Hola (VPN)

Many mock location apps can only be used after enabling developer mode on an Android phone, and the steps are a little complex. But using a VPN can get rid of this trouble and change your location swiftly when you download the app.
Hola is an excellent VPN that can change your location on an Android device without activating developer mode. It allows you to change your Netflix region to unblock the limited library in different countries or create a mock location on a dating app. Above all, this mock location app allows you to use it for free.
Pros:
• Provide a high-speed network when streaming;
• Watch regional-exclusive videos with quality;
• Cover more than 200 countries.
Cons:
• Limited amount of time for free users;
• Not secure to protect your online data.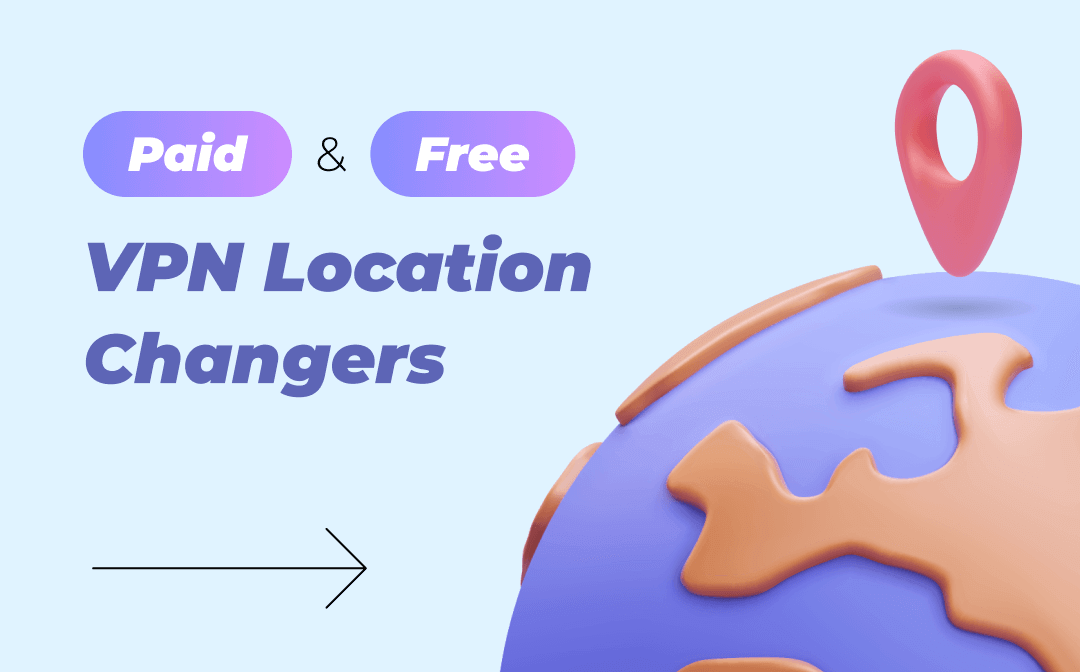 4 Best VPN Location Changers | Paid & Free
Can you use a VPN to change your location? This article four practical VPN location changers to change your IP address.
READ MORE >
Wrap Up
Do you find the mock location app that suits your needs most from our post? With the right tool, you can change your phone's location regardless of the operating system your phone uses. If you are an iOS user, try AWZ AnyPorter designed by AWZWARE to simply spoof your location without the risk of being detected.