Introduction:
Has it ever happened to you that
Find My
says no location found or location not available when sharing your location on an iPhone? If the answer is yes, you might be curious or confused about the problem of
no location found VS location not available
. They look quite similar, and telling the differences between the two messages makes it easier to find the right solution when you encounter the same error in the app.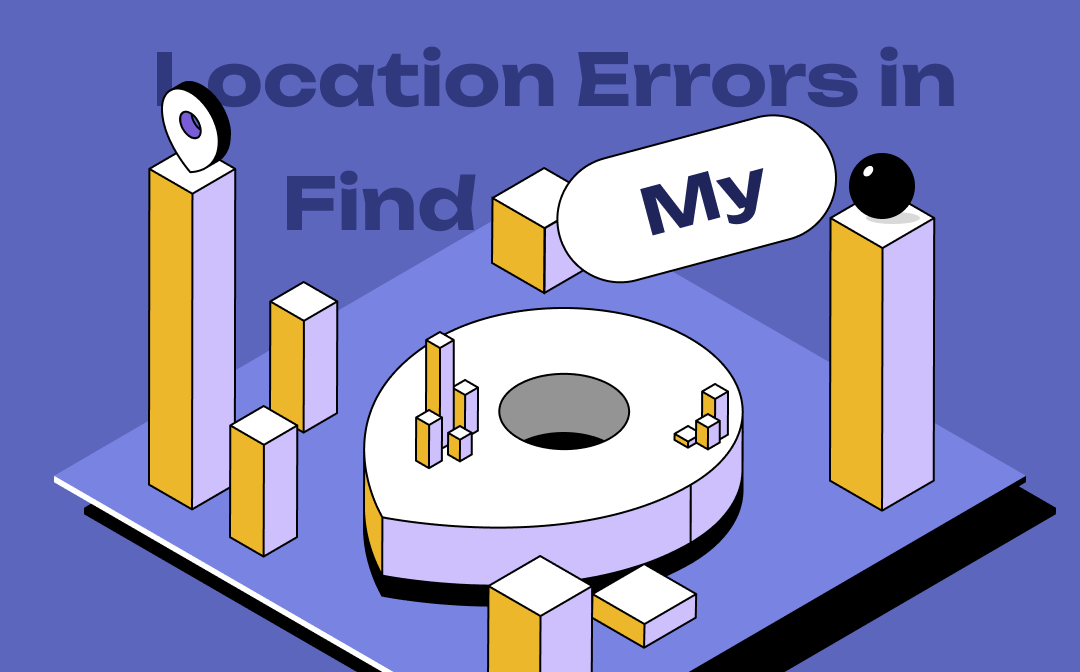 In this post, AWZware focuses on no location found VS location not available for iPhone users. It explains the meaning of the two errors and the differences when using Find My. Join the discussions below to see more details.
What Does No Location Found Mean
So, firstly, what does no location found mean in Find My app? When the alert displays, it means that your recorded device cannot be positioned by GPS. Find My uses GPS, cellular, and Wi-Fi to access the accurate location of your paired belongings. This message will appear below the recorded device whose location cannot be located on this app.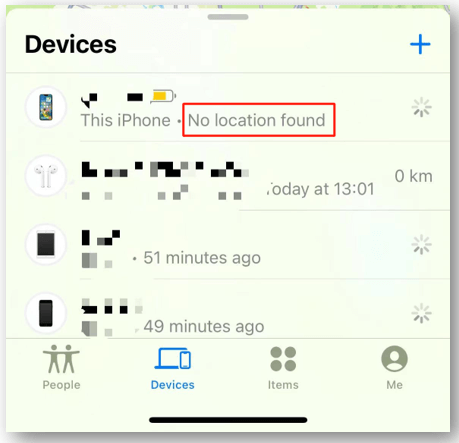 Why Does It Say No Location Found
Some scenarios contribute to the no location found problem on iPhone when using Find My. Here summarize the major causes:
Airplane mode is turned on: When airplane mode is enabled, it disables all network connections on your iPhone so that the GPS cannot function properly.
Location services are disabled: The location services may be accidentally turned off in Settings that iPhone no longer provides GPS services to the app.
No network connections: Wi-Fi and cellular data are indispensable for locating your other devices on the app. If the device has no network connection, Find My shows "No Location Found" on your iPhone.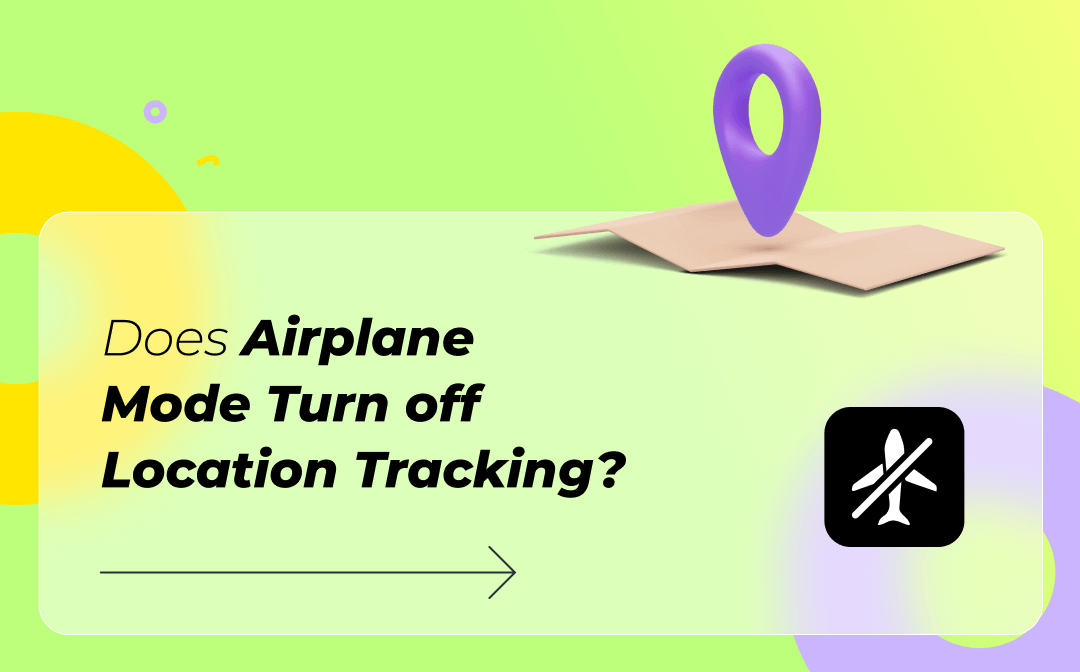 Does Airplane Mode Turn Off Location Tracking [Answer & Tips]
Does airplane mode stops people from seeing your location? This post presents an overall answer to the question does airplane mode turn off location tracking.
READ MORE >
What Does Location Not Available Mean
Then here comes the other question: what does location not available mean to iPhone users? When seeing the message displayed, it implies that the person who used to send you the position stops sharing his location on Find My so that you can't locate him.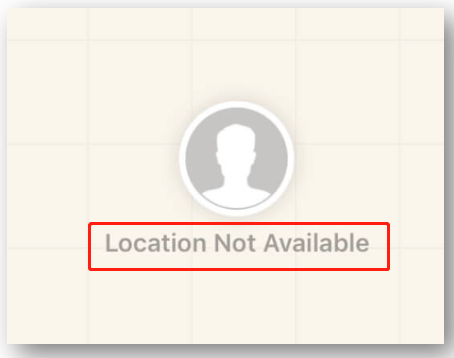 Why Does It Say Location Not Available
What's the reason for Find My showing "Location not available" on iPhone? Usually, it is because your friend's device is offline. Here are some common reasons:
Location sharing is stopped: If your friend stops sharing the location on Find My, his/her location is not available.
The device is powered off: When the device's battery runs out, it is offline and cannot provide a precise location.
No/weak network connection: Not connecting to cellular data or Wi-Fi makes the location not available.
Differences between No Location Found and Location Unavailable
Having introduced the basic concepts and causes of the two messages, it is clearer to tell the differences between no location found and location not available on iPhone's Find My. On one thing, no location found means the app cannot locate the location of the paired device while the GPS services are still active. On another thing, location not available refers that a person's shared location cannot be obtained.
In most cases, it is easy to solve the problem when your Find My app displays no location found or location not available on iPhones. Just to check if you enable airplane mode or reconnect to the Wi-Fi or cellular data network. Then you can locate your device or share your location on Find My with your family and friends.
However, sometimes you may want to hide your real position without others knowing. But stopping sharing your location makes you more suspicious. Then it's time to share fake locations on Find My.
Extra Tip: How to Fake Location on Find My
Faking your location on Find My app requires a feasible location changer like AWZ AnyPorter. This nifty application is handy in setting a virtual location on GPS-based apps, including Find My, Life360, and Snapchat. This little tool can trick the app into thinking you are at the chosen spot.
Top features:
• Three-click to fake your location on Find My;
• Simulate your actual movement speed during a virtual walking;
• Collect all your favorite locations for better management;
• Support five iOS devices at a time without jailbreaking.
This is the guide to fake locations on Find My by creating a virtual movement:
Step 1: Open the mock location app and connect it to your phone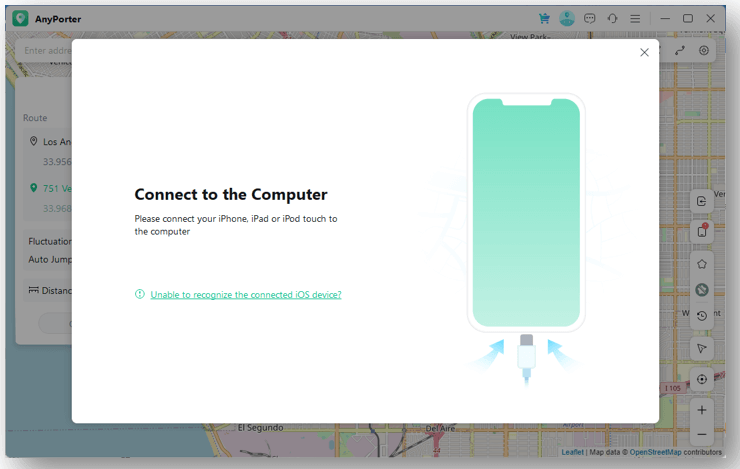 When you've downloaded and installed the tool, launch it and press "Get Started". Use a USB cable to plug your phone into the PC. Then allow the computer to access the connection.
Tips: After the first connection, you can connect your iPhone to the program through Wi-Fi.
Step 2: Select the spot you want to fake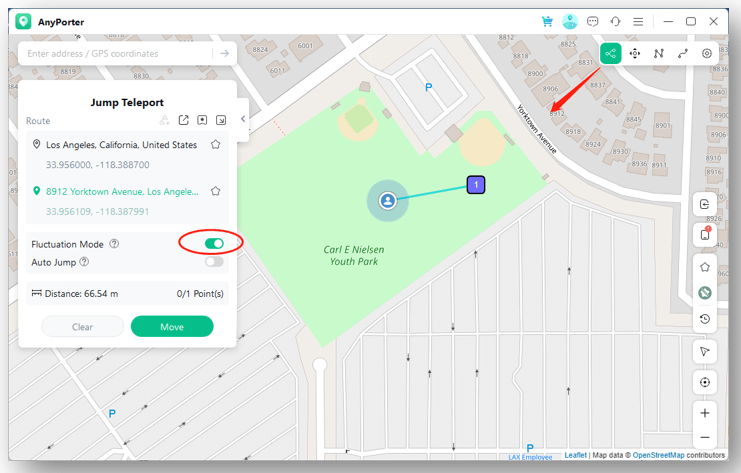 To make your virtual movement more natural, select the "Jump Teleport Mode" in the top right. Switch on "Fluctuation Mode", which enables your virtual location to keep moving forward and back near your chosen spot.
Step 3: Change your location on Find My naturally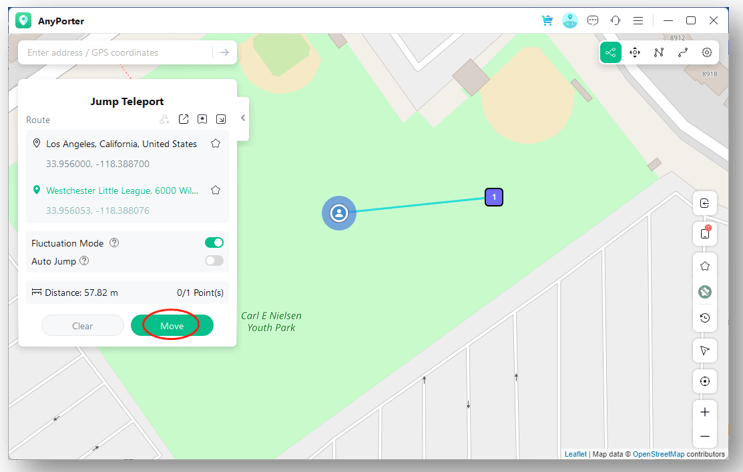 When you confirm the change, click the "Move" button to fake your location on Find My.
It is a go-to for changing locations on iPhone and won't let anyone know that you are not in the fake place. Furthermore, this location changer can be a solution if you are in a hurry to share your current location but fine Find My shows no location found or location not available. It can display your current location right away.
To Sum Up
No location found VS location not available on the iPhone app Find My seems like two similar messages informing you of the GPS error. However, after reading this article, you must have had a clear picture of the two alters, especially the differences and the reasons for the errors. Then you can pick the right solution when your location is not available or couldn't be found.
If you suddenly need to share your real GPS location when no location is found or need to fake a location, AWZ AnyPorter is the best gimmick. It helps you easily change your locations on your iPhone to anywhere.