Introduction:
As a popular
Pokemon GO spoofing app
, PGSharp brings much convenience to Android users to catch Pokemon and win items easily. Yet, what about iPhone? Is PGSharp available for iOS devices? Let's discover the
PGSharp iOS
version in this article.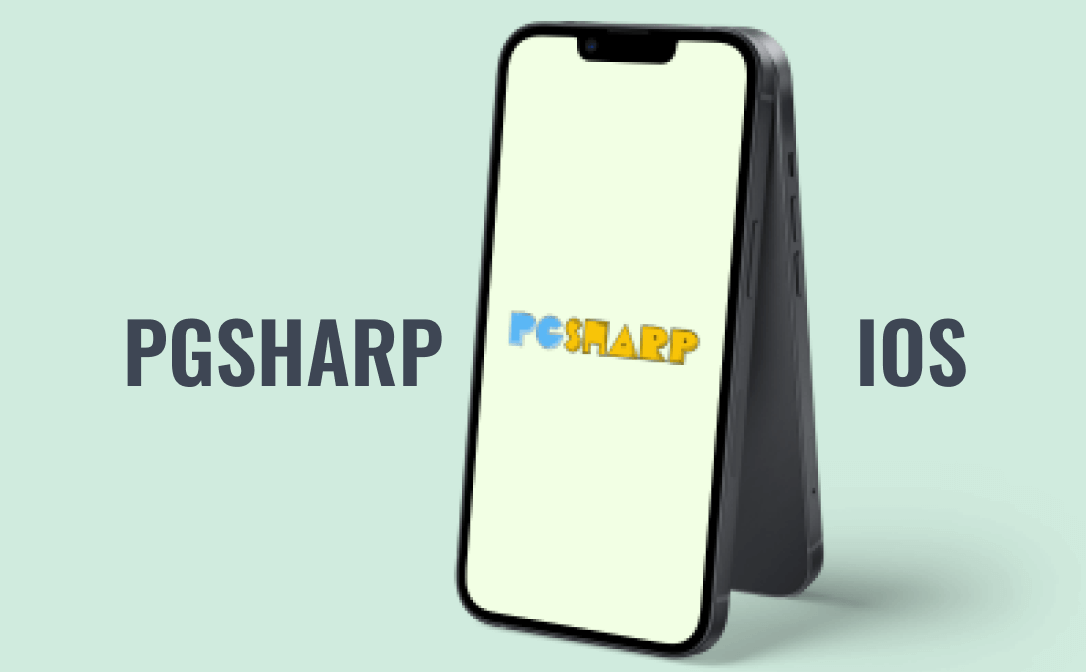 PGSharp for Pokemon GO has won the heart of many users. The diversified shortcuts to spoof the game greatly decrease the pain and boredom when collecting rare Pokemon. In light of this spoofing app, AWZware answers the most concerned questions about its iOS version and recommends the best PGSharp iOS alternative.
Is There a PGSharp iOS Version
PGSharp for Pokemon GO is a modified app for Android devices to change your in-game GPS locations, enable auto-walking, increase Pokemon spawns, and perform other spoofing tasks. However, is PGSharp available for iOS devices? Unfortunately, up to date now, there is no official PGSharp iOS version available for download. You cannot access the program on iPhone from its official website or App Store.
Don't rush to click the close button when you read the above information. It is still possible to use this modified app of Pokemon GO to spoof the game on iOS devices. PGSharp is available for iOS users via several sites providing modified applications. As long as you know where to download it, no PGSharp iOS alternative is needed.
Does It Work on iOS?
Yes, the iOS version of PGSharp for Pokemon GO downloaded from other websites works the same on iPhones as it is on Android devices. You can even enjoy all its paid features for free. The PGSharp for iPhone version spoofs the AR game seamlessly to help you collect items in a trice.
Is the PGSharp for iPhone App Safe?
As the PGSharp for iPhone is not officially available on its websites, another concern arises: is the PGSharp iOS app for download safe? Currently, the modified app provided by other sites works right. However, you cannot ensure you won't download malware from these platforms and you might get detected and banned by Niantic. Hence, to protect your game account, a PGSharp alternative for iOS is much safer.
How to Download a PGSharp iOS Version
Though the PGSharp iOS app is not available for iOS devices officially, there is still a way to download and install the software without jailbreaking your iPhone. With a few more steps, you can download the app to spoof Pokemon GO locations.
Continue reading to know the tutorial for downloading and installing the modified app of Pokemon GO:
Step 1: Enable Background App Refresh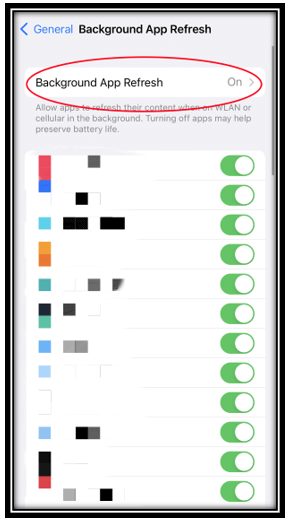 Go to "Settings" and choose "General". Select "Background App Refresh" and make sure this feature is turned on;
Tips: If the feature can't be activated, you are in Low Power Mode. Swipe down from the top right corner and click the battery icon to disable it.
Step 2: Download PGSharp iOS app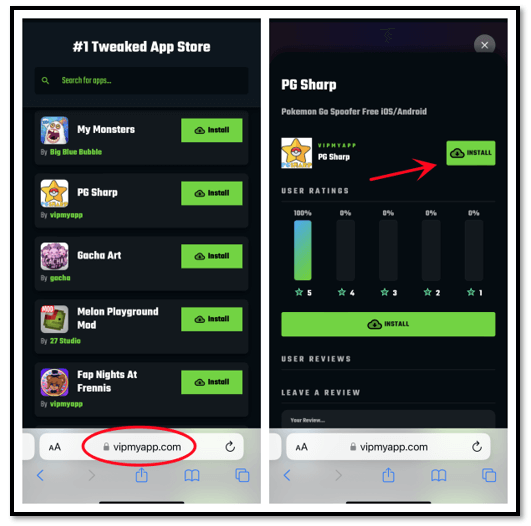 Visit vipmyapp.com and scroll down to locate PGSharp for iOS and click on the Install button. Tap "Install" and wait for it finishes. When a window pops up, press "Allow".
Step 3: Install the modified app of Pokemon GO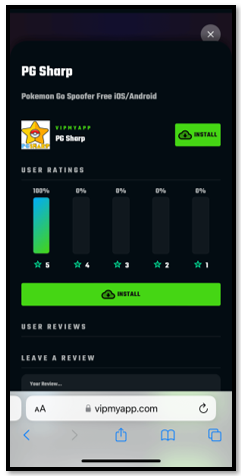 A prompt informs you that the profile is downloaded. Then open "Settings" and hit "Profile Downloaded" under your Apple ID. Click "Install" in the top right corner and enter your passcode. Tap "Next", "Install", and "Install" successively.
How to Use a PGSharp iOS Version
The way to use PGSharp for iPhone is the same to use it on Android devices. After downloading it, tap on the icon to launch it. Enter the date of your birthday and tap "Submit". Then you can choose the RETURNING PLAYER option to sign into the game with your existing account. Then press the star icon in the upper left corner to utilize this PGSharp iOS version to spoof Pokemon GO.
However, as we've mentioned, it is not an official app accessible on iPhone. The installer you downloaded from those unknown websites may contain malware or viruses which threaten your information privacy. Besides, modified apps of Pokemon GO can easily cause account suspension. To spoof the game safely, you need a reliable PGSharp alternative for iOS to spoof Pokemon GO.
Best PGSharp iOS Alternative
As you can see, using PGSharp for iPhone app to play Pokemon GO is not safe, not to mention the high risk of getting soft-banned. Then here comes the question: what is the PGSharp alternative for iOS devices?
AWZ AnyPorter is the best PGSharp iOS alternative for downloading. As a safe location changer, it isn't a modified app of Pokemon GO so you won't get banned when using it to change your GPS locations in the game.
Highlights:
• Reliable spoofing program to replace PGSharp for Pokemon GO;
• Teleport to a selected location as you wish;
• Activate Pokemon cooldown timer to prevent soft ban;
• Use a virtual joystick to control your in-game avatar;
• Hatch eggs in Pokemon GO without walking.
Let's walk through how to use this PGSharp iOS alternative to spoof Pokemon GO:
Step 1: Connect your iPhone to the GPS spoofer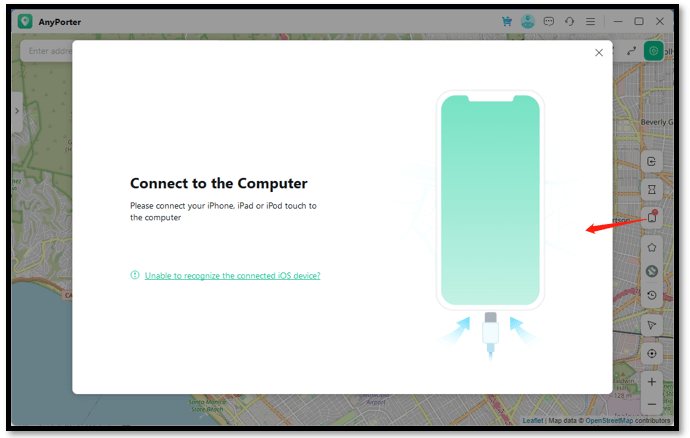 After the download and installation, double-click to launch this mock location app. Tap "Get Started" and wait for it to load the map. Click the phone icon in the bottom right corner and plug your phone into the PC via a USB cable. Hit "Next" and unlock your device to allow the connection. Mac users can click the download button below to install it on your Macbook.
Step 2: Select the feature in the PGSharp iOS alternative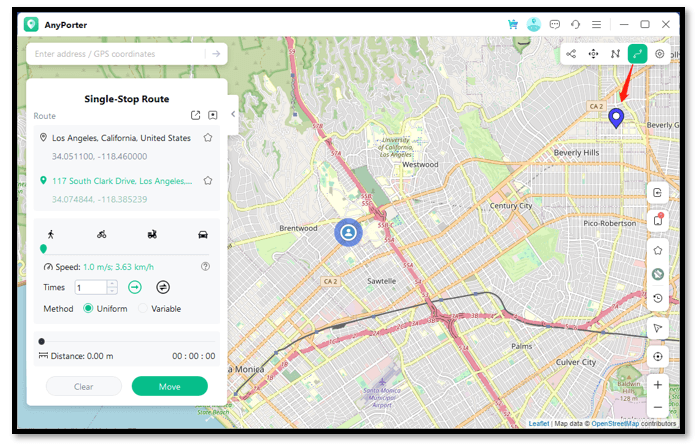 Choose the feature you prefer in the upper right. Taking auto-walking as an example, select "Single-Stop Mode" and tap on the map to pick a destination.
Step 3: Spoof Pokemon GO right away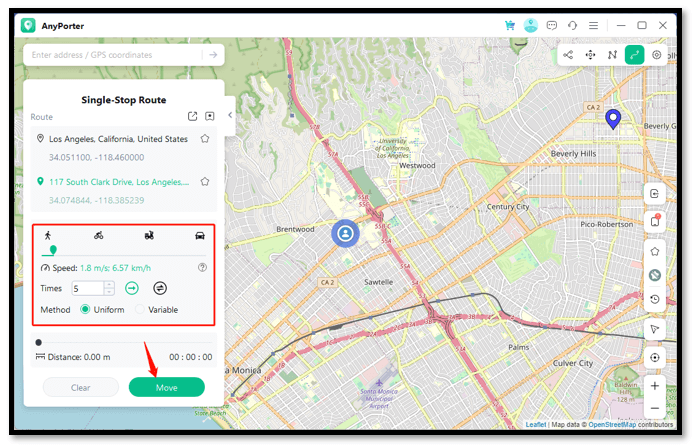 Drag the slider under "Route" to make the simulated movement more natural. Set how many times you want to repeat the movement, and hit "Move". Then your character is auto-walking in the game to win rewards.
This app is the best PGSharp iOS alternative. With this handy tool, it is a five-finger exercise to catch rare Pokemon in other coordinates or hatch eggs without walking. If you wonder about more apps to replace PGSharp for iOS devices, the article below helps you download other reliable Pokemon GO spoofers on iPhone: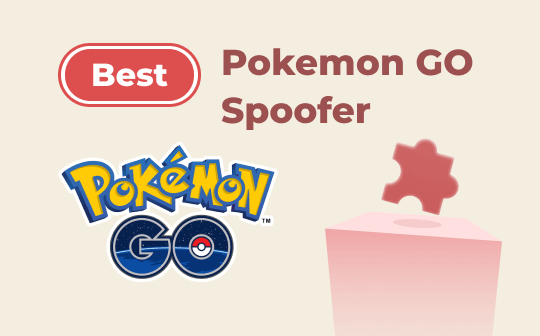 7 Best Pokemon GO Spoofers for iOS in 2023 [No Jailbreaking]
Is there a Pokemon GO spoofer for iOS? Which is the best iOS tool for spoofing Pokemon GO? Find the answer in this article.
READ MORE >
To Sum Up
This guide gives an all-around introduction to the PGSharp iOS version. Though this program is not officially available on iPhone, it can be easily downloaded on iOS devices and function properly.
However, it is not guaranteed to use a modified app of Pokemon GO. If you want to spoof Pokemon GO without worrying about soft bans, AZW AnyPorter is the top seed as the PGSharp iOS alternative. Give it a whirl and enjoy your game.