You must have heard that there are some Pokemon Go candy cheats to get more candies in Pokemon Go, but you cannot find how to. And this problem brings you to this page. But don't worry, cause your trouble is about to be fixed here!
You may have known that candy is an essential material in the game that can help your Pokemon evolve and power up. That's why many people like you want to find a way to get as much candy as they wish. This page by AWZware will offer you some useful methods to collect them and practical ways to get Pokemon Go cheats.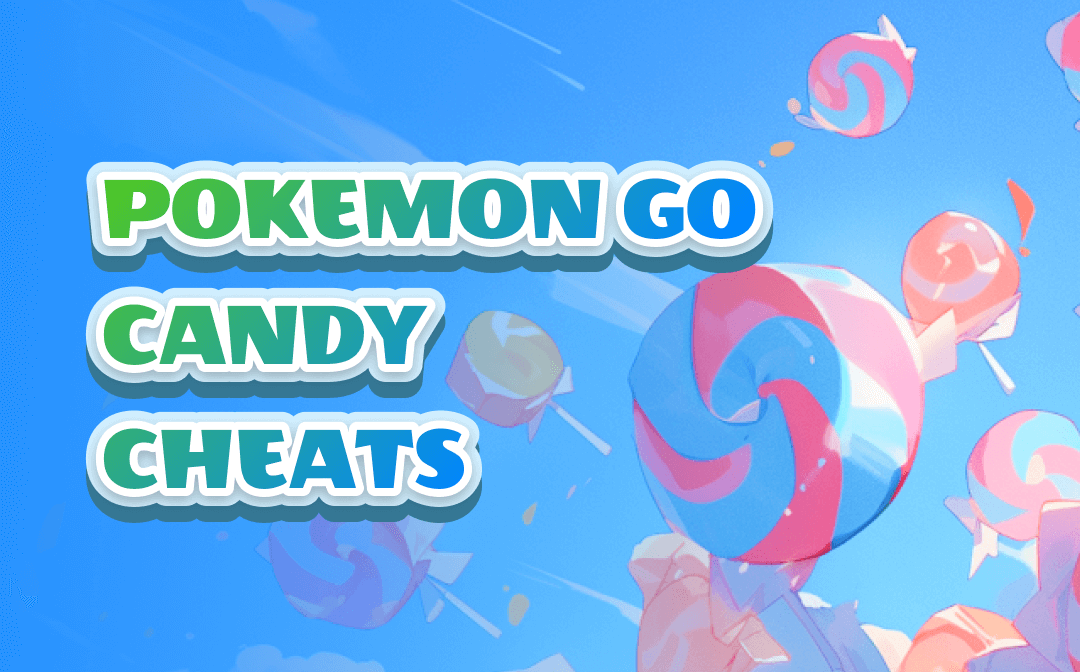 Pokemon Go Candy Cheats [Fast&Easy]
Talking about how to get candy in Pokemon Go unlimitedly, the first idea that jumps out of people's minds is to cheat. People can absolutely use standard ways to obtain Pokemon Go candies, yet they are slow and effort-taking. So if you want to get as many Pokemon Go candies as you wish quickly, a Pokemon Go unlimited candy hack is what you need. This part will show you practical Pokemon Go candy cheats on iOS and Android. Read on!
How to Get Candy in Pokemon Go Unlimitedly on iOS
Considering the iOS system is relatively closed, you need jailbreak to install some hack apps. But if you think AWZ AnyPorter is the same, then you get it wrong. It is a safe Pokemon Go candy cheat without jailbreak. In fact, you don't even need to install this app on your iPhone to hack Pokemon Go candy on iOS.
AWZ AnyPorter has multiple modes that can meet different needs of the location changing. Use the flight mode, and "you" will be transported to a different place. So that you can catch rare Pokemon and get more candies in Pokemon Go. The joystick mode allows you to play Pokemon Go without walking, you can get candies in Pokemon Go unlimitedly just at home!
This Pokemon Go spoofer has a built-in cooldown timer to prevent you from being banned. The most important thing is that it won't ask for your personal information. Here's how to use the Pokemon Go candy cheat without effort.
Step 1. Download and open it on your computer(Windows & MacOS).
Get Unlimited Pokemon Go Candy
Step 2. Connect devices via USB cable.
After tapping the "Get Started" button on the start page. Your current location will be shown on the map. Click the icon on the right side and use a USB cable to link your device to the computer.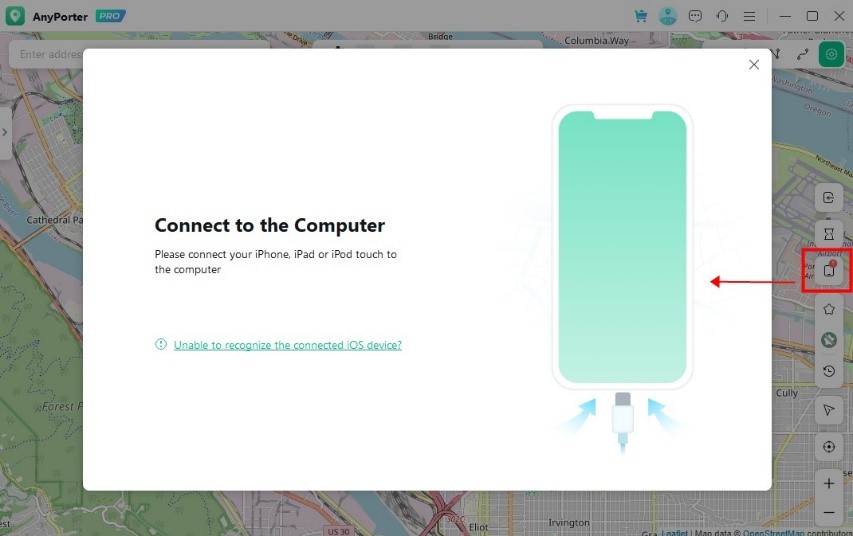 You need to use a USB connection the first time, after success, the same device can use WiFi to connect. Press Next and wait for a while.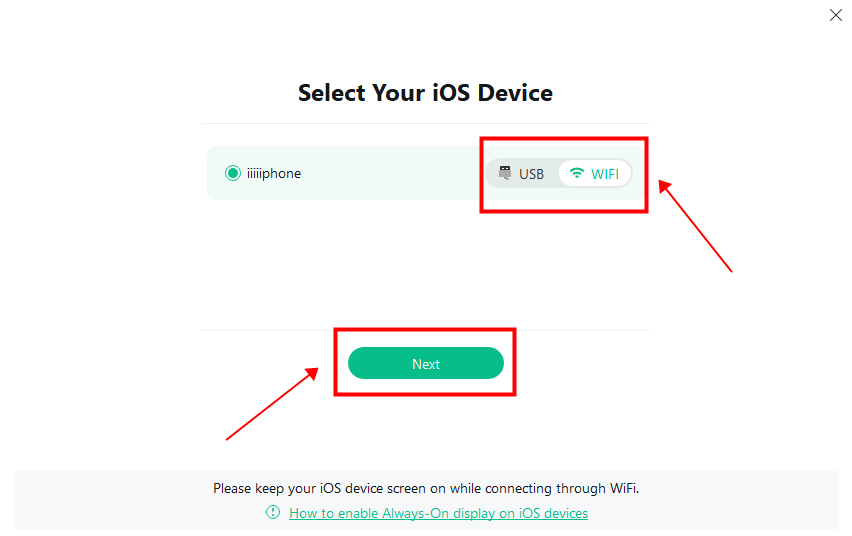 It is suggested to turn off all location-based apps and services now.
Step 3. Tap to move and access Pokemon Go candy cheats.
Choose virtual joystick mode, there's a virtual steering wheel in the lower left corner. You can toggle the blue dot to change your direction or tap these arrow keys.
Customize your moving speed in the bar, and click the start button on the steering wheel, and it will begin to walk automatically with your buddy and get candy from Pokemon Go.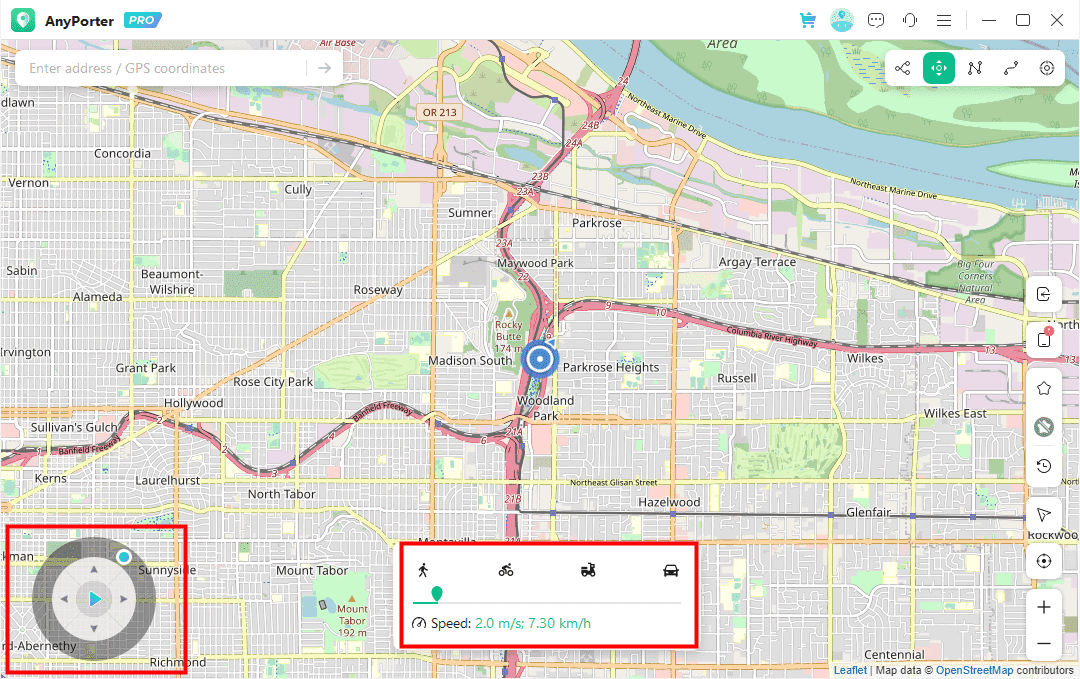 Tips:
If you wish to transfer Pokemon or catch Pokemon to cheat Pokemon candy from far away, try flight mode. You only need to pick a spot as your destination and click "Move", the location will be changed in seconds!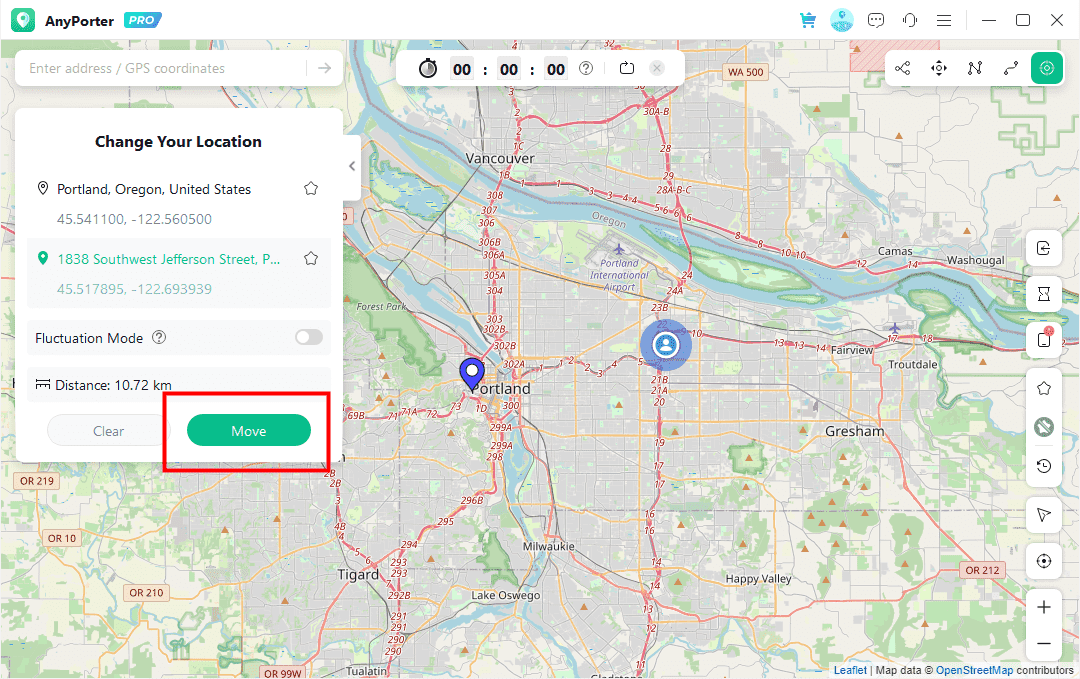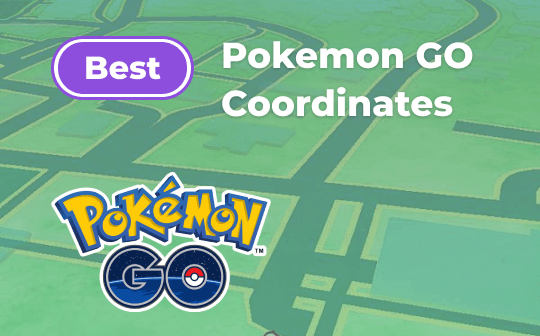 Best Pokemon GO Coordinates in 2023
What are the best Pokemon GO coordinates to collect rare Pokemon? Check the 8 optimal coordinates for Pokemon GO in this guide.
READ MORE >
Features:
An Easy-to-use iOS Pokemon Go spoofer.
Several modes for different needs.
Light in weight and running fast.
Safe and secure.
Quick Pokemon Go Candy Cheats on Android
Speaking of how to get candy in Pokemon Go, you cannot miss Android users. It is no doubt that there are many Android Pokemon Go players, they too need Pokemon Go candy glitches to hack Pokemon candy. Because of the characteristics of the Android system, users can easily install apps to cheat Pokemon Go candy. And in this part, you are going to see a leading Pokemon Go rare candy cheat for Android.
iPogo, one of the best GPS spoofers for Pokemon Go, enables users to go anywhere Pokemon are and automatically catch them. It will also inform you of lured cities where many Pokemon lie. Download this Pokemon Go cheat and follow the lead to get candies in Pokemon Go unlimitedly!
Step 1. Uninstall the original Pokemon Go.
Better to connect your account to Facebook or Google before you apply the step.
Step 2. Navigate to its official website and install iPogo.
Step 3. How to get candy in Pokemon Go with iPogo.
Tap the panel at the upper left corner and you can apply tons of tools to cheat Pokemon Go candy.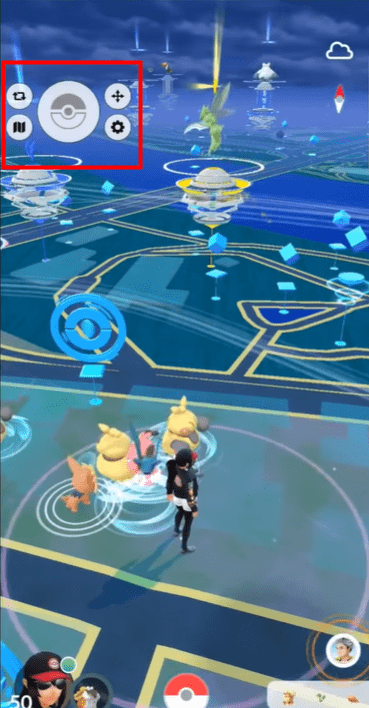 Features:
All-in-one modded Pokemon Go candy cheat.
No need to use a computer.
Available on iOS and Android.
Note:
Although it works on iOS, downloading it can be effort-taking. You will need to use a computer or Signulous.
How to Get Candy in Pokemon Go [Common Ways]
It is true that Pokemon Go candy cheats can help people get unlimited Pokemon Go candies, but cheats are, after all, risky. Many people may wish to take standard ways. So that they can get candy safely without accounts being compromised. Let's learn how to get more candy in Pokemon Go in official ways.
Catch Pokemon
There is no doubt that capturing Pokemon is the easiest way when talking about Pokemon Go candy hack. The higher the evolution stage of Pokemon is, the more candies you will get.
Hatch Pokemon
This is another unlimited Pokemon Go candy cheat used by many players. The amount of candy depends on the type of egg. Pokemon caught from a distance can bring more candy when they hatch.
Transfer Pokemon
Transfer Pokemon of low IV by moving it to inventory and Pokemon Go will give one candy back to you.
Walk with a Pokemon buddy
Choose a Pokemon and walk with it, you will get candy in Pokemon Go for it after completing the scheduled tasks.
Participant in raids
If you want to access Pokemon Go rare candy cheat, don't miss raids. It provides opportunities to battle and catch powerful Pokemon. Try to challenge bosses to get more candies in Pokemon Go.
Participant in special events
Stay tuned for special events hosted by Pokemon Go. It increases the probability of getting Pokemon Go candy, and there will also be candy bonuses for specific Pokemon species.
Extra Tip: Categories of Pokemon Go Candy
After learning Pokemon Go candy cheats, there is an extra tip you may need: the types of Pokemon Go candy. Candy is a very important resource in this game. It helps you to grow and strengthen Pokemon and unlock the second special move. In Pokemon Go, there are two main types of candy. Candy for all Pokemon and candy for specific species. On this basis, it can be subdivided into many different candies.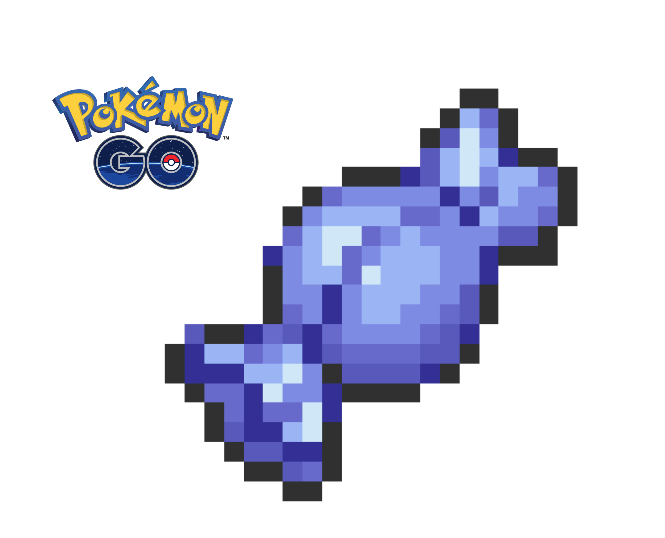 Here are some types of candy that you may use frequently:
Rare candy. The type of candy can be used to level up any Pokemon regardless of the species. It is hard to collect, but you still can get rare candies by completing special tasks and participating in special events hosted by Pokemon.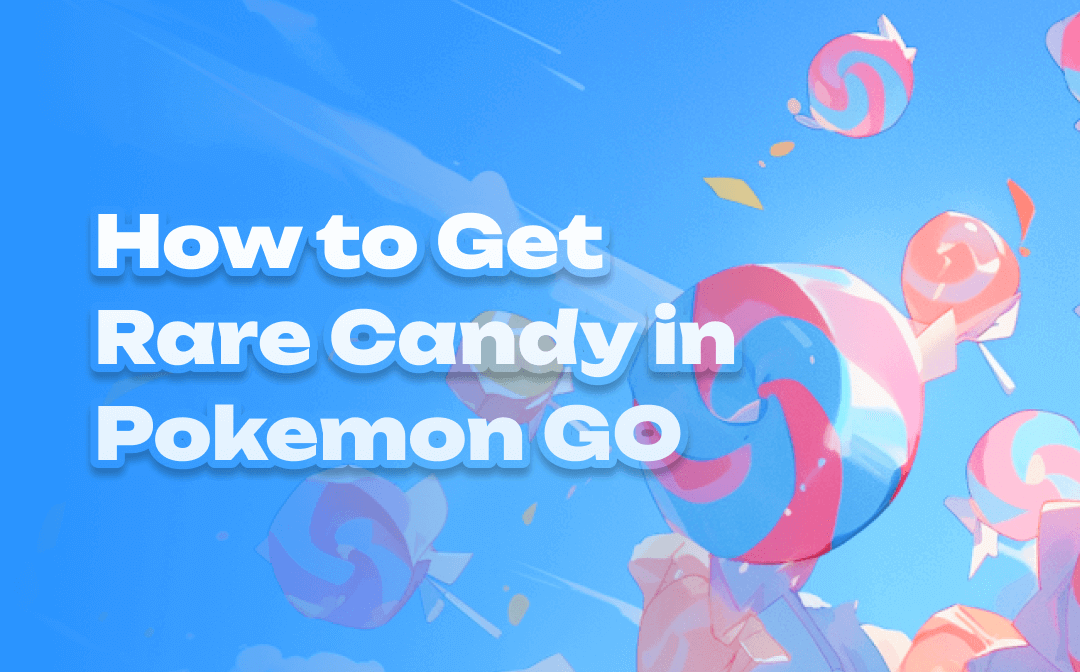 How to Get Rare Candy in Pokemon GO [Fast & Easy]
Wonder how to get rare candy in Pokemon GO? This guide features five easy ways to get more Pokemon rare candies. Let's check them out together!
READ MORE >
XL Candy. Candy XL is introduced to the public in 2019. It can improve the level of Pokemon over the regular maximum level. Catching, hatching, and transferring Pokemon can get you many Pokemon Go candies. You can also get more candies of this kind using Pokemon Go candy cheats which would be talked about in the latter part.
Candy for certain species. These candies are related to Pokemon families. For example, Bulbasaur Candy can be used to improve Bulbasaur and Ivysaur, but cannot feed to Pikachu. You need Pickachu candy to grow Pikachu and Raichu.
The Bottom Line
Now, your problem must be solved since you have already read through this page. Whether you are an iOS user or an Android user, you can refer to the guide in this article to get Pokemon Go candy cheats with no hindrance. You have to realize that while iPogo can help, uninstalling the original Pokemon Go is risky. So it is recommended to use AWZ AnyPoter, especially for iOS users. Don't miss it, try now!