As many game players have no time or ability to walk around the neighborhood, Pokemon Go hacks apps have caught players' attention. One of the most famous is Pokemon Go++. Of course, Pokemon Go has published strict regulations against them. So, is it still working in 2023? And if it is, where can I get it?
Well, you don't have to worry about that, this blog by AWZware is here to solve your problems. On this page, you'll see how to access Pokemon Go++ download on iOS and Android devices. Follow the lead to enjoy playing Pokemon Go now!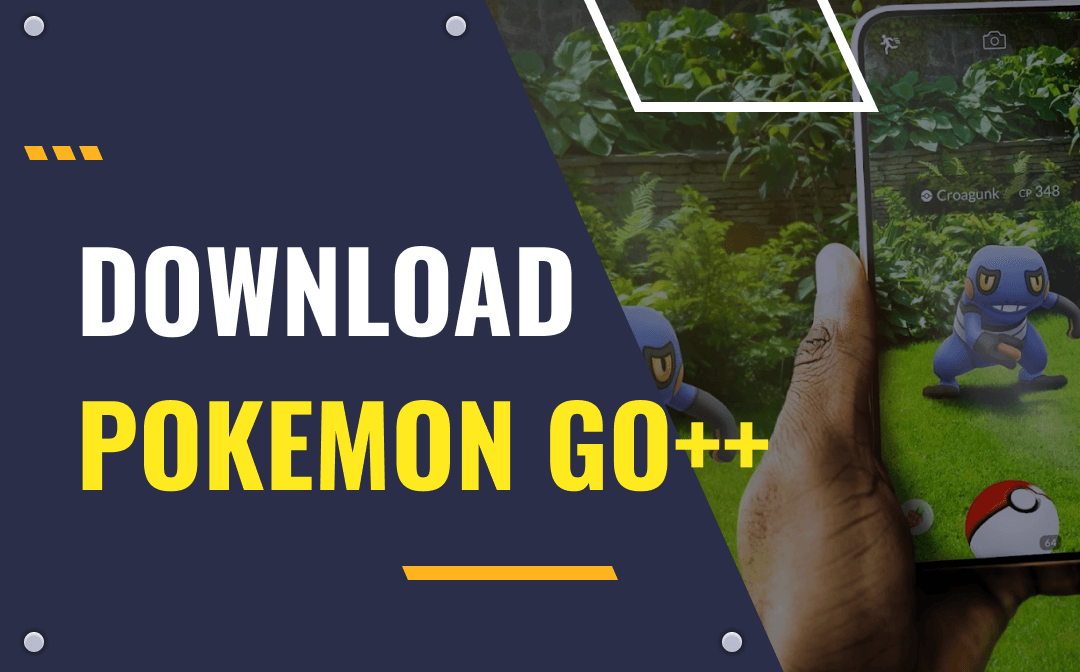 What is Pokemon Go++?
In case you don't really know what it is, the part will give you a brief introduction. It enables you to play the game easier without walking out of the door. Besides spoofing locations, the app provides you with many other useful tools that can help you easily catch and grow Pokemon and beat up enemies. It is called Pokemon Go++ on iOS and PGSharp on Android. Though sounds different, they are the same. In the latter two sections, you are going to see how to get it step by step on iOS and Android.
Pokemon Go++ Downloading on iOS
Apple users know that the iOS system is more closed compared to the Android. While this protects user privacy and phone security, it also makes it difficult for Apple users to install a third-party Pokemon Go spoofer on iOS. But it does not mean there is no way to download it on iOS. The next part is going to show you how. Read to learn more.
How to Get Pokemon Go++ Free
Step 1. Set up your iPhone for downloading.
Go to the phone's settings, and find General >> Background App Refresh. Turn it on. At the same time, turn off the low-power mode.
Step 2. Pokemon Go ++ download.
Navigate to MeeMob.com, search for its name, and tap "Start Injection".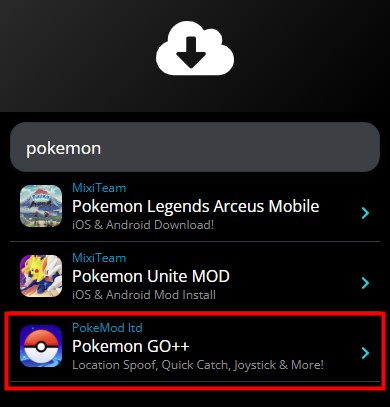 Step 3. Activate Pokemon Go++ on iOS.
Follow its prompt to download two more apps and open them for at least 30 seconds. Then it will give the instructions to activate the Pokemon Go spoofer.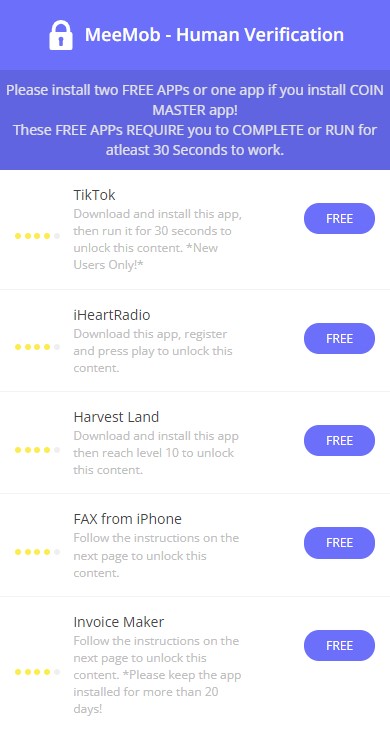 Now you can walk in the game through a virtual joystick and no longer need to step outside your home!
How to Get Pokemon Go++ on Android
Are you an Android user? Hey, this page got you covered. Compared to iPhone users, downloading this Pokemon spoofer, also called PGSharp, one of the best Pokemon Go spoofers, is much easier. You can install any third-party apps from other app stores and websites without effort, no matter if it is a Pokemon Go spoofer or whatever app. Now, it is time to check how can you get Pokemon Go++ on Android.
Steps to Get Android Pokemon Go Hack App
Step 1. Uninstall the official Pokemon Go.
Before you delete the game, remember to connect your account with your Google or Facebook account.
Step 2. Install and launch the app.
Download the Pokemon Go++ apk from its official website.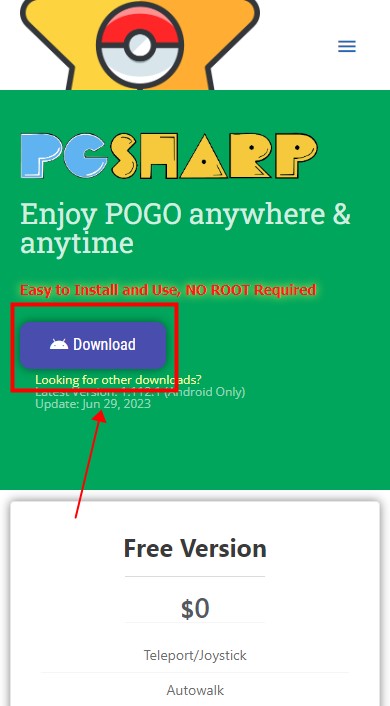 Step 3. Reload the previous progress.
After selecting the birthday, choose "Returning Player" or you may need to start all over again.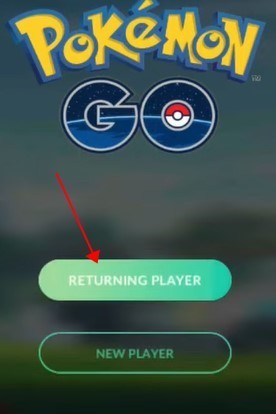 [Fast & Easy] Altenertive of Pokemon Go++: AWZ AnyPorter
You already know the ways to download the cheat app on iOS and Android devices. Although it is easier to install it on Android, it still requires you to uninstall the official Pokemon Go. There is always the risk of losing your original data in this process. So, is there a way that can spoof Pokemon Go safely without deleting the original game? Try AWZ AnyPorter, an alternative to Pokemon Go++
It is a location spoofer for Pokemon Go and all location-based apps. It can help you jump to another spot safely and fast without jailbreak. Read the next paragraphs to get to know more.
Features of AWZ AnyPorter:
Fast spoofing. One click to change your location in just a few seconds.
You will not need to jailbreak and it doesn't collect any of your personal information.
Multiple modes. Jump teleport, virtual joystick, single-stop, multi-stop, and flight mode. You can choose anyone based on your needs.
Cooldown timer. The Pokemon Go spoofer has a built-in cooldown timer for Pokemon Go players.
How to Use Pokemon Go++'s Alternative
Step 1. Download and open it on your computer.
Step 2. Connect iOS devices to your computer via a USB cable.
Note:
Don't forget to turn off location-based apps before spoofing.
Step 3. Choose a mode and start to fake your location.
Let's take virtual joystick mode as an example. You can use the controller to choose which direction you want to go. Tap the blue triangle to initiate auto walk. You can set the moving speed in the lower middle bar.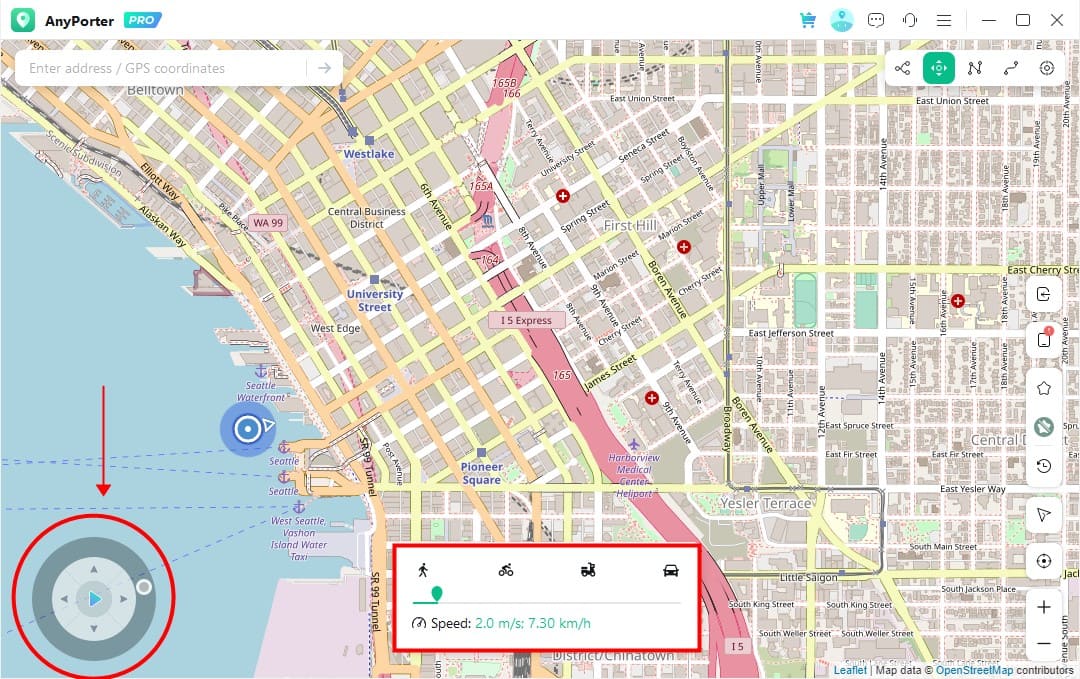 Benefits and Drawbacks of Using Hacked Pokemon Go
Everything has two sides. There are pros and cons to downloading and using a hacked Pokemon Go. You can play Pokemon Go without actually moving or exploring the neighborhood. You can use the tools to catch Pokemon easier. It can save you time and effort and, in the meantime, bring you much joy.
Yet, there are risks to applying Pokemon Go++. It is, after all, a modded Pokemon Go. You may lose progress for uninstalling the official game, and you may even get banned. So, think twice before using it.
The Bottom Line
This article is about how to download Pokemon Go++ on iOS and Android devices. Also, to simplify the process of downloading and save time and effort, this article provides an alternative to it, AWZ AnyPorter. No need to uninstall the official Pokemon Go, you can spoof Pokemon Go fast and safely. Download and try now!