Introduction:
It is a great joy to encounter and catch Pokemon while exploring the outside world. However, things can be different if you live in a rural area where the number of PokeStops, Gyms, and Pokemon spawns is far less than that of urban areas. That's why you need a Pokemon GO scanner to display the exact coordinates of the Pokemon you want. This prevents you from aimlessly traveling for miles to pursue one Pokemon.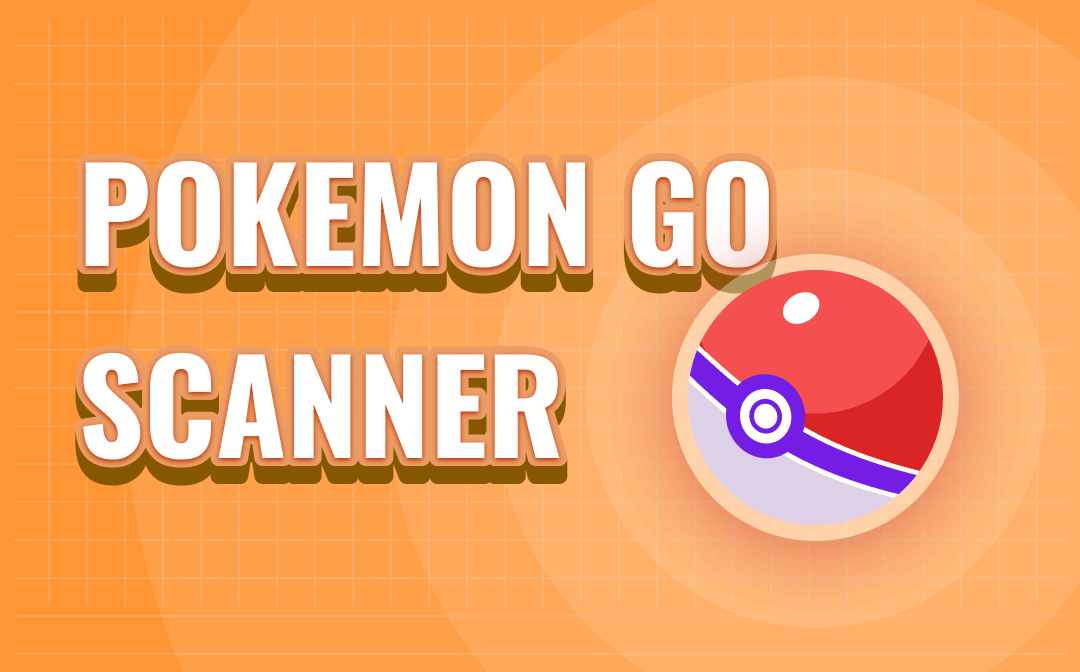 Niantic has been aggressively discouraging any third-party Pokemon GO tracker to balance the playing field. So, are there still some working Pokemon GO scanners on the market? Yes. And in this guide, AWZware is going to elaborate on the 5 best Pokemon GO real-time scanners to help you quickly find the Pokemon you want.
What Does Pokemon GO Scanner Do
Before we officially walk you through the post, it is better to introduce the trick first. A Pokemon GO map scanner is a third-party program developed to display the precise location of a variety of Pokemon in real-time. It enables you to check how long a Pokemon spawns and where it usually shows up. Besides, a Pokemon GO real-time scanner shows PokeStops, Gyms, and even recent raids, letting you play the game easier.
As the most popular scanner Pokevision stops, many players are eager to find an alternative. Without further delay, let's discover the five working Pokemon GO scanners together.
The 5 Best Pokemon GO Scanners That Still Work
PokeMap

PokemonMap is a free Pokemon GO scanner website that still work in 2023. Without registration, this site allows you to find locations of PokeStops, Gyms, and all types of Pokemon easily and no ads disturb you. You can screen out the Pokemon you need by choosing their corresponding name. The map is updated in real-time by its users so that the best Pokemon GO coordinates shown in the tool are all worth trying.
However, this Pokemon GO real-time scanner only shows the location information within a radius of several miles. Unless your position is geographically changed to a new one, it is impossible to get information about other cities or countries.
PoGo Mapper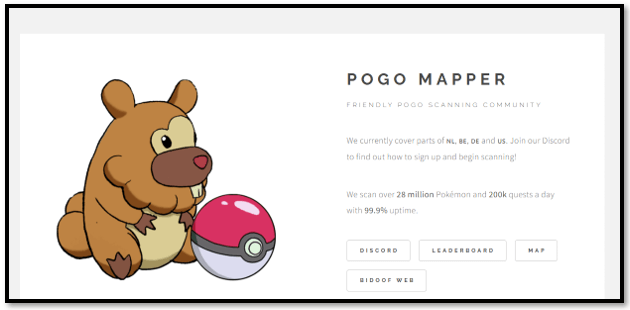 PoGo Mapper is a working Pokemon GO scanner website covering the in-game location information of America, the Netherlands, and Germany. It collaborates through Discord and updates the coordinates every day to make sure community members access first-hand information, especially during an event. All you need is a Discord account and you can view the map. Check your target Pokemon resources on this Pokemon GO map scanner.
SGPokeMap

Just as its name suggests, this free Pokemon GO scanner website provides information from Singapore. Despite where you are, it displays all the locations of Pokemon, Raids, and PokeStops and syncs the precise coordinates on Google Maps for you to find the place. It is a good Pokevision alternative for it detailedly displays the gender, weather boost, and approximate despawn time in real-time to inform users when is the best time to find the best Pokemon in the game.
Poke Radar Android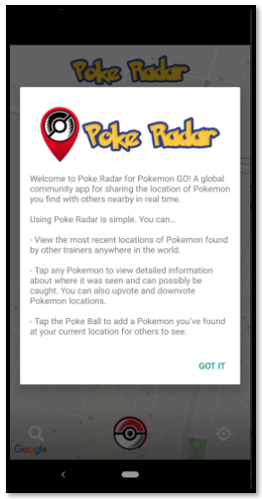 Poke Radar is a working Pokemon GO scanner for Android devices. The app uses a collaborative map to encourage users to update Pokemon resources in real time. Like Pokevision, it lets you filter the Pokemon that you haven't collected on the map or search for a specific species. You can effortlessly find and catch the Pokemon you want with this Pokemon GO live scanner.
PogoMap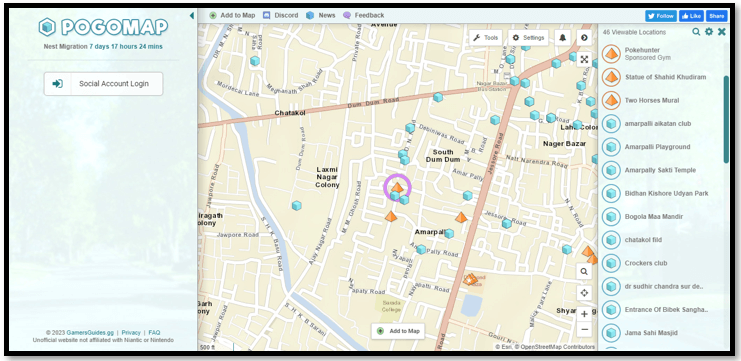 The last working Pokemon GO scanner listed is PogoMap. It offers information such as nests, raids, PokeStops, and Gyms, together with various filters to sort out the results you want. This enables you to quickly and accurately locate the Pokemon or Gym you need with a few clicks. As a real-time scanner, what makes it stands out is that it informs you of the next nest migration and updates the spawn points swiftly as well.
How to Teleport to the Coordinates Shown in the Pokemon GO Scanner
Now, all the location-related information about Pokemon GO resources is in your hand. Here comes the question: how can you get to the coordinates quickly regardless of the distance? The answer is to use a Pokemon GO spoofer like AWZ AnyPorter to trick your in-game location.
AWZ AnyPorter is a proficient location changer that allows you to teleport your location to a new destination without physically moving. With a few clicks, it lets you switch your character to the coordinates shown in the working Pokemon GO scanner. Then it is time to catch the Pokemon just like you do face to face.
Take a look at how to use this spoofing app to collect the Pokemon displayed in the Pokemon GO map scanner:
Step 1: After the download and installation of this program, double-click to launch it;
Step 2: Tap Get Started. When the map is fully loaded, click the phone-like icon on the right and connect your iOS device to the computer;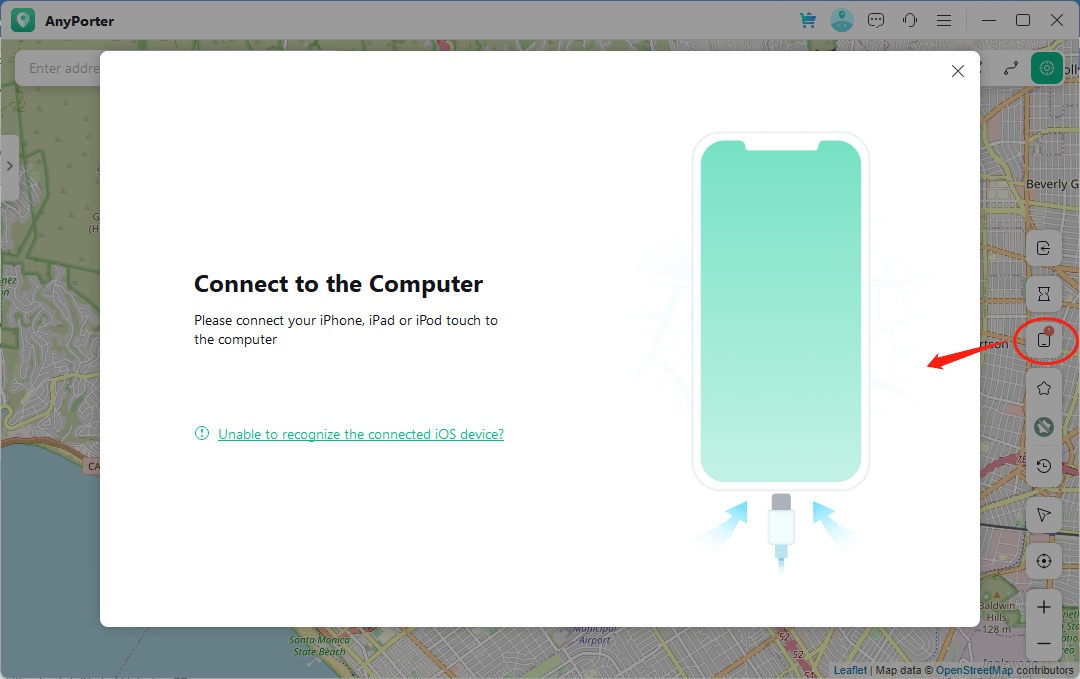 Step 3: Unlock your device to allow the connection. Then choose Next to finish the process;
Step 4: You are ready to change your location by default. Copy and paste the coordinates shown in the Pokemon GO scanner. Hit the GO button and tap Move.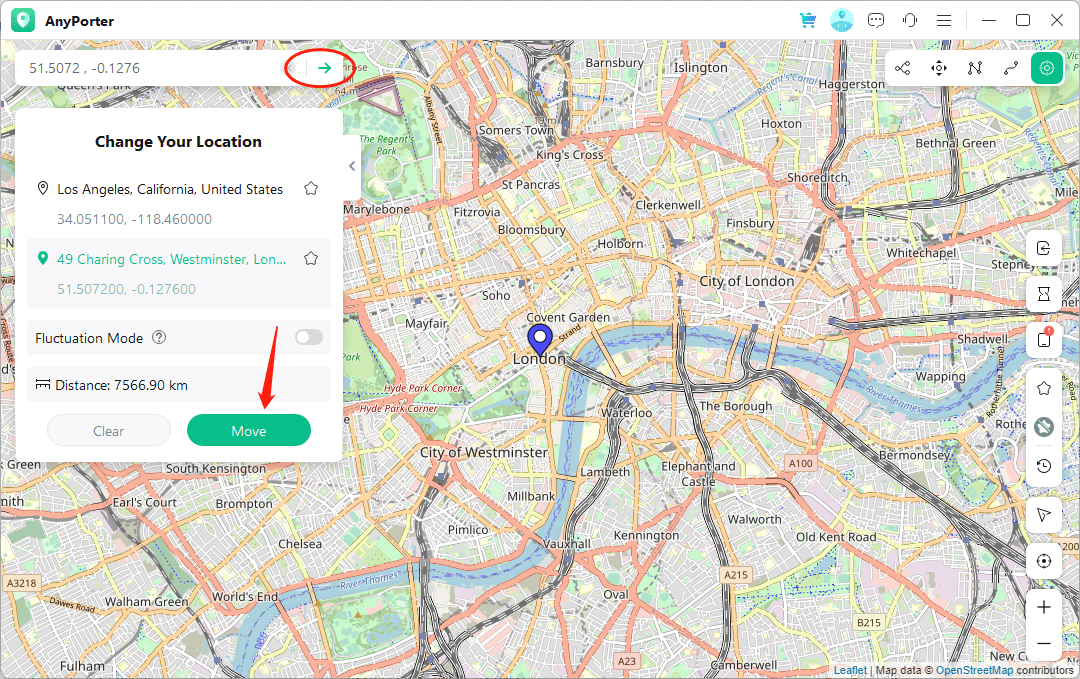 Then your location can be changed to the place that has your ideal Pokemon. With this Pokemon GO hack, your in-game avatar can jump to any spot provided by a Pokemon GO map scanner.
If you use Android and need to spoof your location as well, the post below can help you: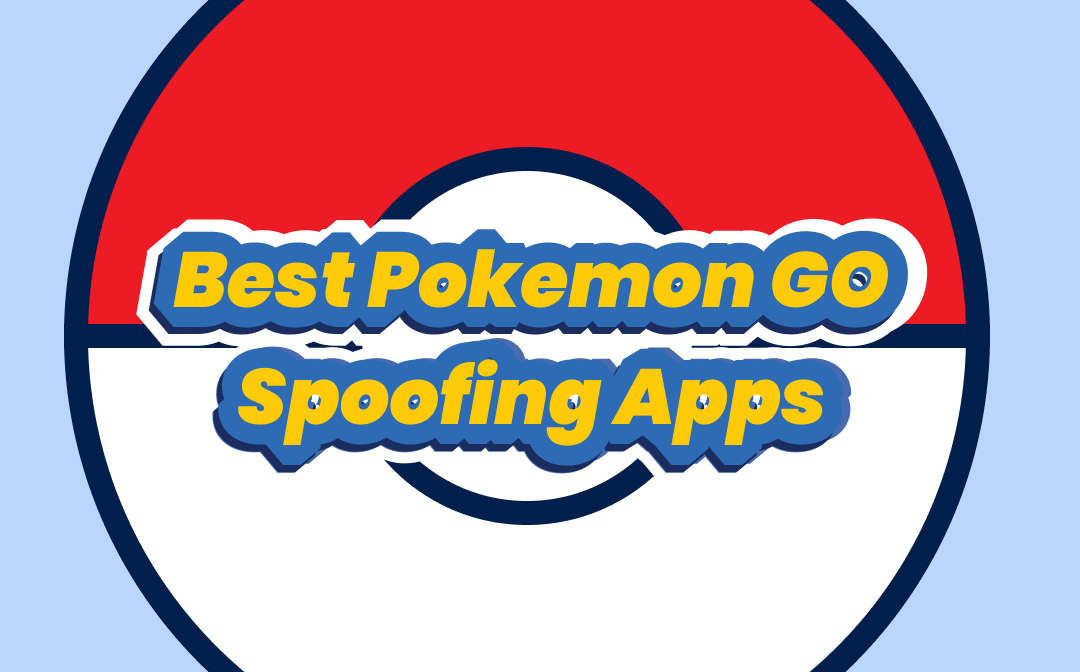 [2023 Newest] 4 Best Pokemon GO Spoofing Apps for iOS & Android
Tired of walking a long distance to catch Pokemon? This article provides four Pokemon GO spoofing apps to change your location in the game flexibly.
READ MORE >
To Sum Up
After reading this post, you must be familiar with the five working Pokemon GO scanners we picked up. Choose the one that you like most and start looking for your target Pokemon right away!
If your current place is far from the displayed coordinates in a Pokemon GO map scanner, try AWZ AnyPorter to switch your in-game location to the preferred place in seconds. You can catch as many Pokemon as possible while staying at home.