Introduction:
Pokemon Go is a cross-platform AR game for iOS and Android devices that beholds the essence of connecting the real environment of players with the gameplay. But your gameplay can be interrupted due to many causes like a disparity between rural and urban areas. Fret not; a Pokemon Go spoofer is your ultimate solution.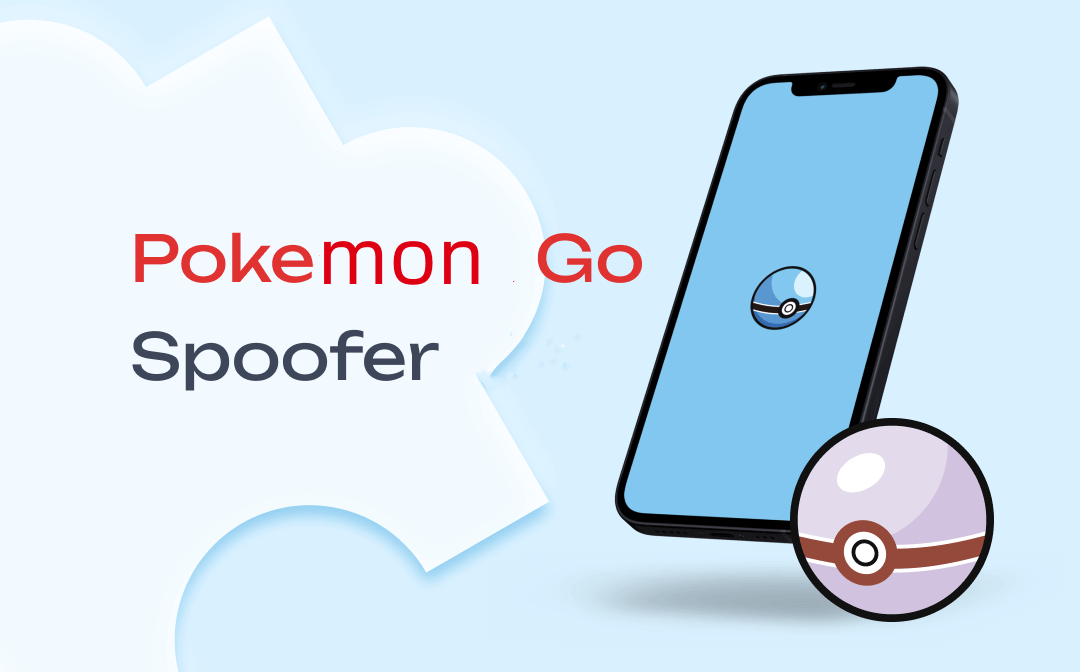 Difficulty in catching Pokemons during rains or walking for a long time to get an elusive Pokemon are downsides when playing the game. Here's where a need for a Pokemon GO spoofer arises. You need not be tense as AWZware discusses the 7 best Pokemon Go spoofing apps and the way out on how to spoof in Pokemon GO. So, let's get ahead for a quick read without wasting any more time.
Can you Still Spoof Pokemon GO in 2023?
Fortunately, players can still spoof Pokemon Go locations, and many Pokemon Go location spoofers are available now. But most of the Pokemon GO spoofer for iOS devices fail to support the new iOS 16 update. So here's what you can do. You can turn on the Developer Mode on your Apple device to spoof Pokemon GO on an iPhone.
Here's how you can turn on Developer Mode on iOS 16;
Step 1: Open and move to Settings.
Step 2: Click Privacy & Security.
Step 3: Go to Developer Mode - Turn on.
Step 4: Tap Restart iPhone device.
Using these steps, you can turn on the Developer Mode on your device, and you'll be able to use the Pokemon GPS location spoofer for iOS 16.
7 Pokemon GO Spoofers for iOS & Android to Trick Your In-game Location
Here we'll talk about the best spoofers for Pokemon GO for iOS and Android tools that will help you seamlessly teleport your GPS location and easily hunt down the Shiny Pokemon. Just get the Pokemon GO spoofer downloaded and start your game without any hassle.
AWZ AnyPorter – The Best Pickup (iOS)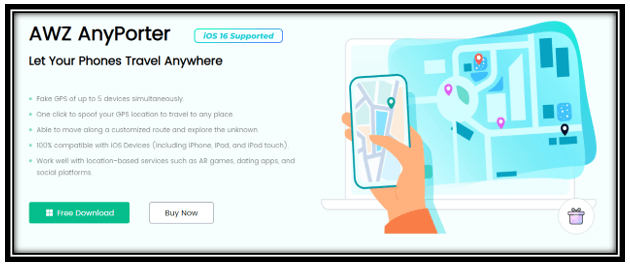 AWZ AnyPorter is an intelligent tool that makes spoofing PokemonGO on iOS devices a lot easier. This Pokemon GO spoofer for iOS fakes players' Pokemon GO locations. You can easily mock your GPS location to a Pokemon coordinates and catch rare Pokemon without moving. Alternatively, you can hatch Pokemon eggs by simulating a natural movement along a planned route with this tool. Most importantly, the tool is compatible with iOS 16.
Some of the significant features and highlights of AnyPorter include the following;
Spoofs your GPS locations without jailbreaking in a single click
Teleports the GPS location to any Pokemon Go coordinates in the world
Best Pokemon Go walking hack;
100% secure to spoof the game and you won't even be detected
SpooferPro (iOS)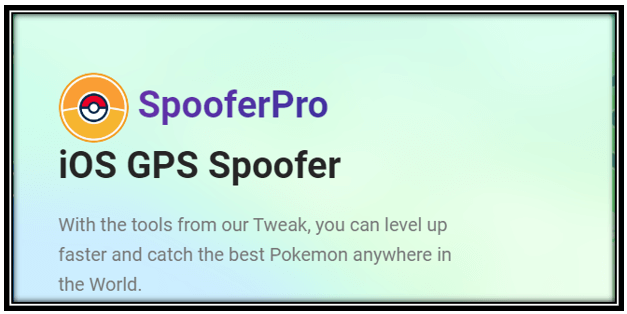 SpooferPro is another free Pokemon GO Spoofer for iOS devices. It is a great tool to allow manual movement of your location with a Pokemon Go joystick. It doesn't need any prior experience or expertise to use and simulates GPS location on your iDevice. The spoofer for Pokemon Go is compatible with iPhones and iPads regardless of their OS.
Pros
It lets you manually control the speed of movement and navigation on the map
It does not require jailbreak
You can import GPX files
Allows wireless spoofing
Cons
Initial setup is quite tricky in comparison to other PC programs
Removes the security protection of your iOS devices
Pokemon GO++ (iOS)

Pokemon GO++ is also Pokemon GO spoofer for iOS that can help you spoof locations when playing Pokemon and teleport to different spots. In addition, you can use a joystick to bypass real-life walking, and it is available for both iOS and Android. However, when using the Pokemon Go spoofing software, you should be ready to jailbreak your device.
Pros
Pokemon GO++ does not require you to use a PC
Manual location spoofing
Enhanced feature of Pokeball throw
It provides a feature of tapping to walk and teleport in a single click
Cons
If detected, you are risked being banned from playing the game
Requires jailbreaking for iOS
iPogo (Android)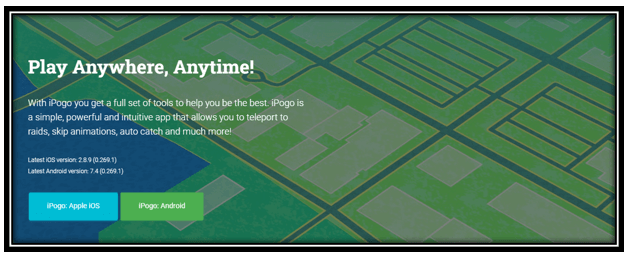 iPogo is also an excellent free location spoofer for Android. This Pokemon GO spoofer lets you spoof your GPS location and play the game in your comfort. Besides possessing the ability to fake your location, it includes Pokemon GO Plus emulation (Go-Tcha) to trick the Pokemon GO app so that you have a PLus or GoTcha connected to your phone.
Pros
Easy-to-use Pokemon Go spoofing app
The tool lets you set it up to skip catching Pokemon unless they are more valuable ones, like Shiny Pokemon.
Supports all Android devices
The tool is an automated version of Go-Plus that allows you to access all the benefits of the device without buying the actual physical device.
Cons
The app requires a subscription
Using this Pokemon GO tool involves risk
There is no direct way to install iPOGO on your device
PGSharp (Android)

PGSharp is a free Pokemon GO spoofer for Android that helps you travel long distances and collect multiple characters. It is a well-known spoofing app to fake your GPS location by pretending to be somewhere else so you can catch more characters while being in your comfortable place.
Pros
PGShapl lets you use precise parameters to pinpoint a location.
It provides an auto-walk option so that egg-hatching can be made simple.
The tool does not require a formal installation as a fake GPS is already inserted, which makes moving around in the game simple.
It saves your most recent position when you automatically enter the number of Pokestops you want to pass through.
Cons
It only works on the PTC account of the Pokemon Go app
Unlocks advanced features like auto-walk, Quick-Catch, Custom GPX, Skip Cutscenes, and more after taking a subscription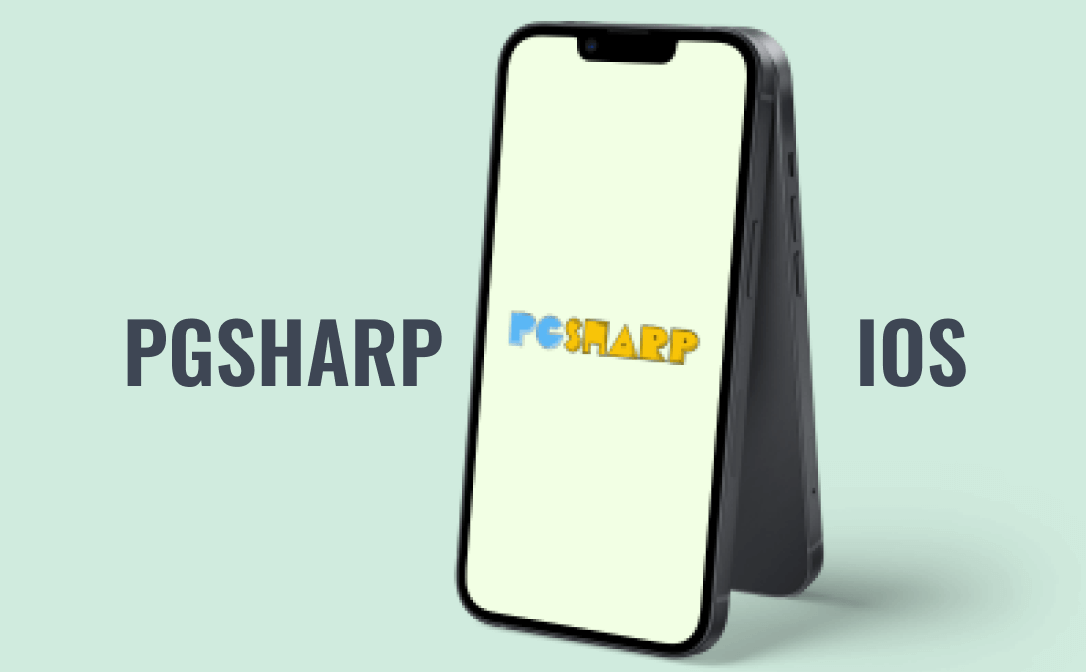 PGSharp iOS Version: Does It Work & What's the Alternative
Is PGSharp available for iOS? This article explains everything about the PGSharp iOS version to answer this question, together with a good iOS alternative.
READ MORE >
MockGO (Android)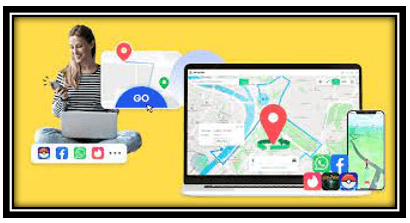 Foneazy MockGo comes in handy among many Pokemon GO spoofers for Android to change your location to any desired place in the world from your comfort. If you travel frequently to catch rare Pokemon or want to hatch lots of eggs without moving, this Pokemon Go spoofing program can be your best bet.
Pros
It lets users change locations without changing the phone number or carrier
It can access all the popular areas globally, so you can teleport to any Pokestop you need in a few seconds
The app has a straightforward UI and is pretty simple to use
Besides using it as a prank, it helps people traveling abroad to stay connected with their friends and family
Cons
The tool cannot change the time zone.
It does not enable GPS tracking. For example, it only changes the location on your screen, but the actual location does not change.
Anyto (Android)
iMyFone Anyto is a great Pokemon GO spoofer for Android to fake your GPS location in the mobile game on a PC. The app can prevent you from being punished by this game's developer, Niantic. You can use a joystick to control your avatar's movement during the game. In addition, you can customize speed, pause it anytime and add GPX files to import your favorite routes without jailbreaking. The Pokemon Go spoofing tool lets you set coordinates and access historical records to save the spots previously pinned by users.
Pros
Changes GPS location in a single click
Speeds up and slows down your walking speed
Multi-spot mode on the route planner to plan imaginary journeys
Retains privacy while all the apps work perfectly
Cons
The tool is Windows PC or Mac OS based, so you must connect your phone to the PC
The other apps and websites detect location spoofing that can lead to account suspension or banning
The Bottom Line
Now you can easily use a Pokemon GO spoofer to hunt down all the desirable Pokemons. As long as you are judicious with your location spoofer for Pokemon GO, you can avoid all the pesky consequences of location spoofing.
If you want to download a robust Pokemon GO spoofing app for iOS and play your game hassle-free. AnyPorter is a safe bet, and its UI makes the software easy to use, even for novice players. So just sit back, ease up, and let the tool do its job.