Since this is, after all, a cheat, you cannot find Pokemon Go spoofer in the Apple App Store or Google Play Store. Even if there is, they can't be trusted because few people have downloaded and used them. Now you may ask "Then how do I download Pokemon Spoof?". Don't worry, today's blog by AWZware will show you how to access the Pokemon Go spoofer download!
You will learn about five Pokemon Go spoofers along with their pros and cons. Read the passage and find the best one for yourself.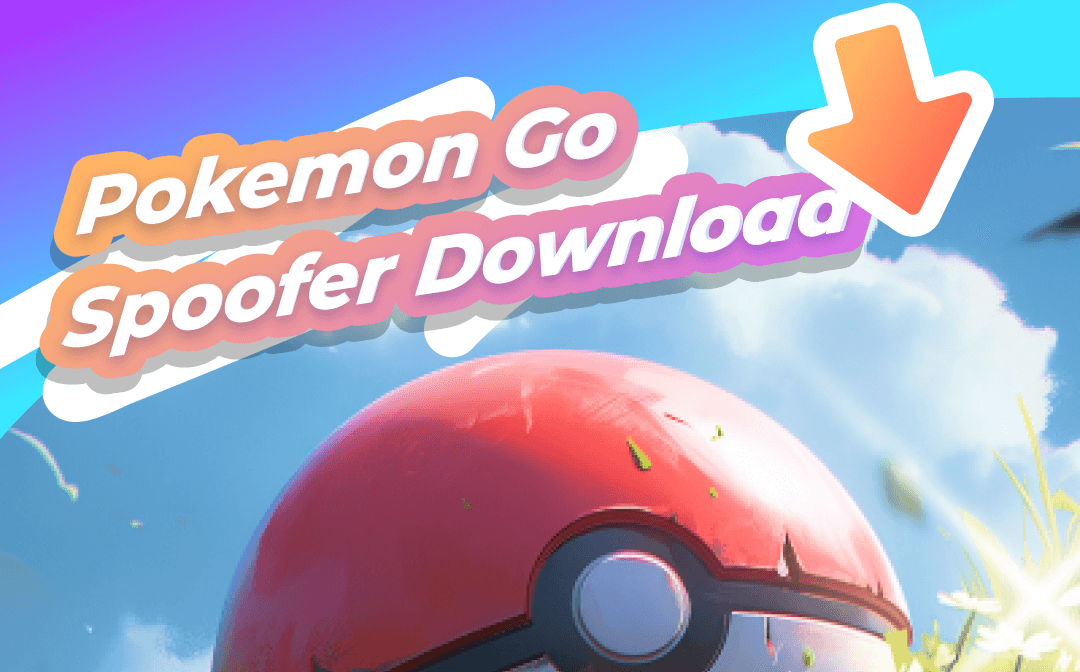 The Comparision Table of Top 6 Pokemon Go Spoofer
Pokemon Go spoofer

Supporting system
Free version
Pro version (Billed yearly)
Need jailbreak or root

Cooldown

timer

Rank
AnyPorter
iOS/Windows/Mac
√
$3.33/mth
×
√
☆☆☆☆☆
Pokemon Go++
iOS/Android
√
$5/mth
×
√
☆☆☆☆
iPogo
iOS/Android
√
$4.99/mth
×
×
☆☆☆
iAnyGo
iOS/Android/Windows/Mac
Twice
$3.33/mth
×
√
☆☆☆☆
Nord VPN
iOS/Android/Windows/Mac
×
$3.49/mth
×
×
☆☆☆
Quick Pokemon Go Spoofer Download: AWZ AnyPorter
AWZ AnyPorter is a Pokemon Go spoofer designed by a team that has been focused on technology for years. It is devoted to making Pokemon Go spoofing safe and easy. There are many modes, you can choose one based on your own situation.
Access Pokemon Go Spoofer Download
Step 1. Download and open it on the computer.
Step 2. Plug your devices (iPhone, iPad) into the desktop via a USB cable.
You'd better turn off all location-based apps before spoofing.
Step 3. Click to spoof Pokemon Go on iOS.
If you want to jump to another spot, choose "Jump Teleport" or "Flight Mode". If you want to fake walking, choose "Virtual Joystick". Select a spot, if you need one, as your destination. Tap on the "Move" button and your position is changed now!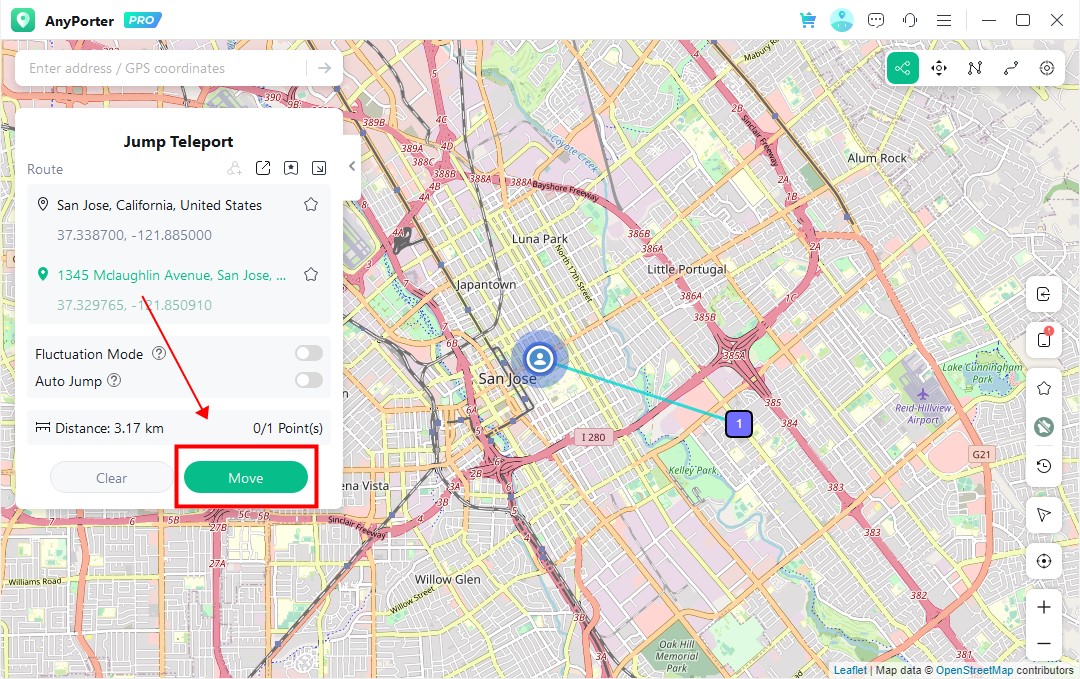 Tips:
You can also input the address or coordinates of the place you want to go to in the search box.
Pros:
Cooldown timer. You need this to avoid being banned.
Fluctuation mode. Your position on the map will walk around the spot to simulate real movement.
Multiple modes. Several modes can meet all your needs.
Fast spoofing. Use this Pokemon Go spoofer on iOS to change your location in a few seconds.
Free Pokemon Go spoofer download. You can install the app for free and try before you upgrade to a pro version.
Cons:
Pay for a better experience.
The connection needs a USB cable.
It is now only for iOS and desktop users.
Pokemon Go Spoofer Free: Pokemon Go++/PGSharp
In case you didn't know, Pokemon Go++ and PGSharp are the same apps, except that they work on different mobile operating systems. The former is for iOS and the latter is for Android. PGSharp, as one of the best Pokemon Go spoofing apps, works well on Android, how about Pokemon Go++?
It is a free Pokemon Go spoofer that can help you a lot in catching and growing Pokemon. Not only it can spoof your position, but also provides you with many useful tools. Read the following part of the Pokemon Go spoofer download and its pros & cons if you are interested.
How to Get Pokemon Go Spoofer Free
Step 1. Make your iPhone compatible with the free Pokemon Go spoofer on iOS.
Go to Settings >> General >> Background App Refresh. Turn it on. Meanwhile, toggle off the low power mode.
Step 2. Pokemon Go spoofer download.
Navigate to MeeMob.com, find the app, and click the "Inject" button.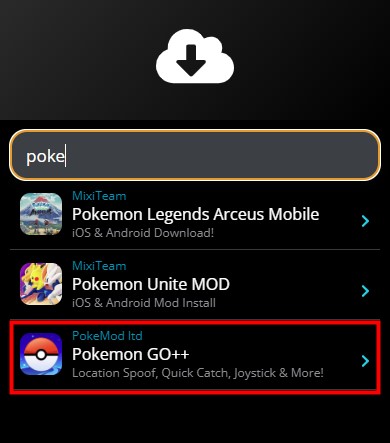 Step 3. Follow the reminder and start it.
Install and open two more apps for at least 30 seconds. Then you can get instructions to activate Pokemon Go++.
Tips:
Android users can go to PGSharp's official website and download it.
Pros:
All-in-one. It integrates many practical tools into an app. You can find everything that can make Pokemon Go easy to play.
Free version. Pokemon Go++ has a free version and a standard edition. You can enable Pokemon Go spoofing without cost.
Built-in cooldown timer.
Cons:
It is a modded Pokemon Go, so you need to delete the official one. You might lose the data.
Only works for Pokemon Go. It cannot spoof location on other apps.
Download Pokemon Go Spoofer: iPogo
iPogo, a free Pokemon Go spoofer, is considered an alternative to Pokemon Go++. It provides users with certain modifications to the official Pokémon GO to make the game more enjoyable. You can play it the same as you play Pokemon Go only this time you can access cheat tools in floating bars. Well, where to access this Pokemon Go spoofer download? How can you use iPogo to spoof Pokemon Go? You'll need the following guide.
How to Download Free Pokemon Go Spoofer
Step 1. Delete the original Pokemon Go.
Step 2. Download the spoofer for Pokemon Go on its official website.
Choose "iPogo: Apple iOS" and you'll see four options. Among them, Signulous and Sideloadly are recommended. Here is an example using Sideloadly.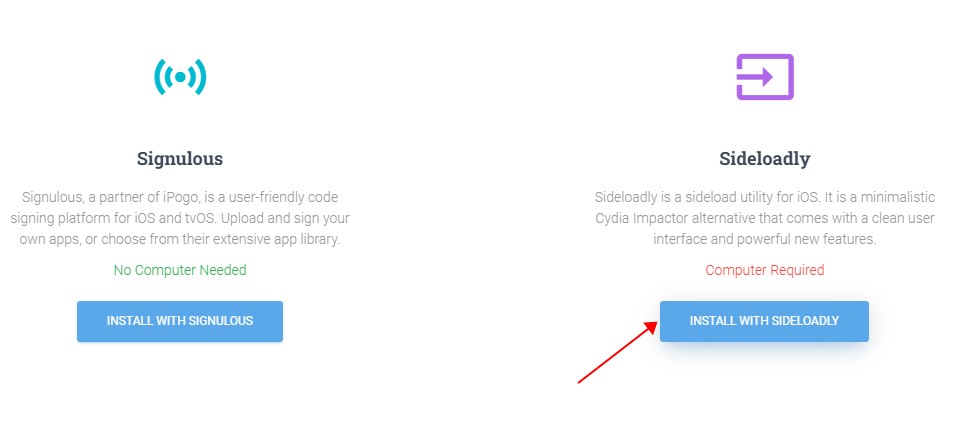 Tap on the "INSTALL WITH SIDELOADLY" button and follow its instruction to make it work. After that, iPogo will automatically show on your iPhone.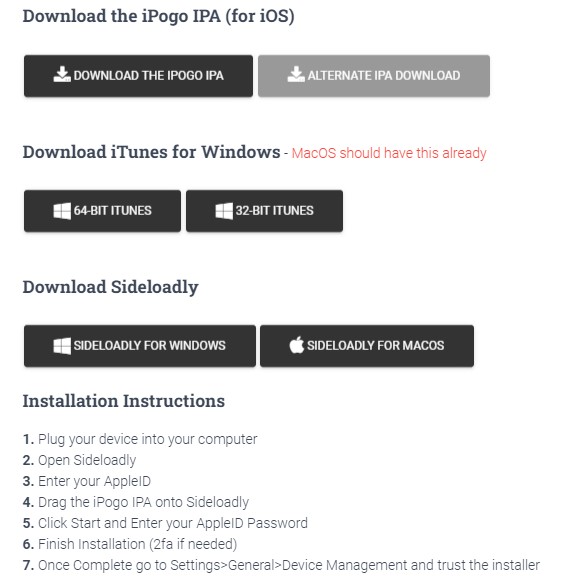 Tips:
Signulous requires payment but no need to use a computer, while Sideloadly is the opposite, free but requires the use of a computer.
Pros:
A Pokemon Go spoofer for free.
All-in-one app.
A wide range of functions.
Cons:
The method to download is complicated.
You need to uninstall the official game.
Only works for Pokemon Go.
Pokemon Go Spoofing with Tenoshare iAnyGo
iAnyGo is a popular Pokemon Go hack app designed by Tenorshare. It can spoof Pokemon Go on iOS and Android. In its intuitive interface, you can spoof locations quickly with just a few taps. Like the first one, AWZ AnyPorter, it has multiple modes for different needs. Check the coming paragraphs to know more about this Pokemon Go spoofer.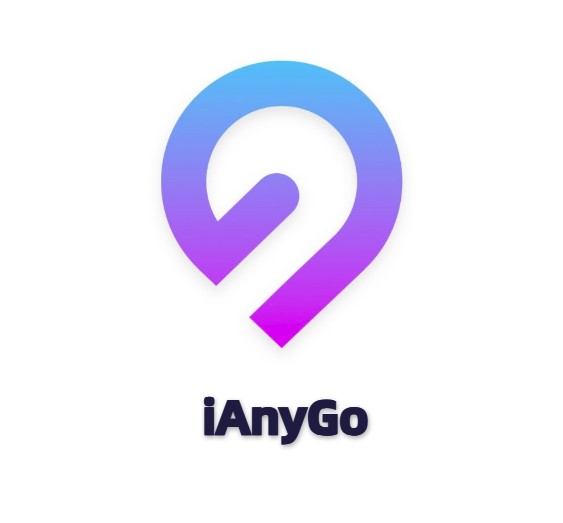 How to Access Pokemon Go Spoofing
Step 1. Download it from its website and launch it on the computer.
Step 2. Connect your devices to the desktop.
Step 3. Use a virtual joystick to fake movement, or you can type into coordinates to transfer to another place.
Pros:
Quickly change your location.
No jailbreak is needed.
Applicable to multiple platforms.
Cooldown timer.
Cons:
Need to use a computer.
Twice free trial.
Pay to get more functions.
Pokemon Go Spoofer Downloading: Nord VPN
When it comes to Pokemon Go Spoofer Download, Nord VPN is one of the top choices. Unlike the four apps above, it spoofs Pokemon Go by changing your IP address. VPN (Virtual Private Networks) hide your actual position by running a server that makes your IP address unidentifiable.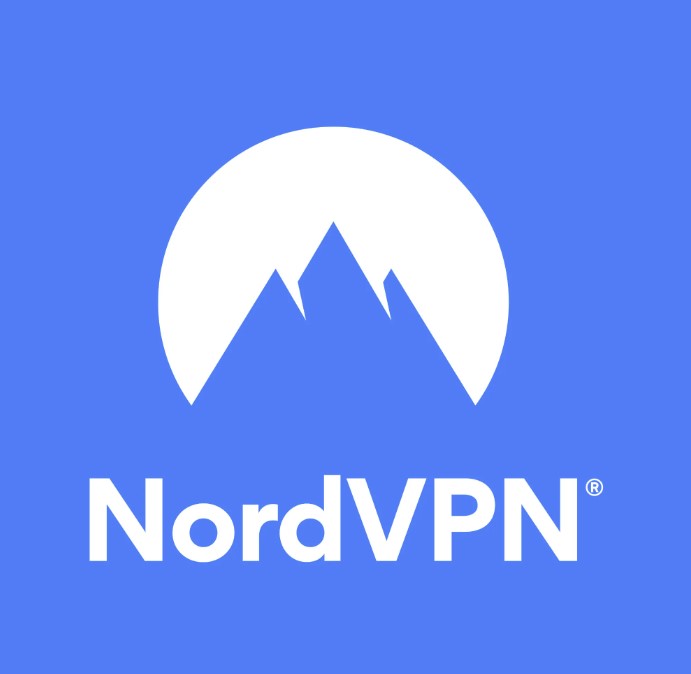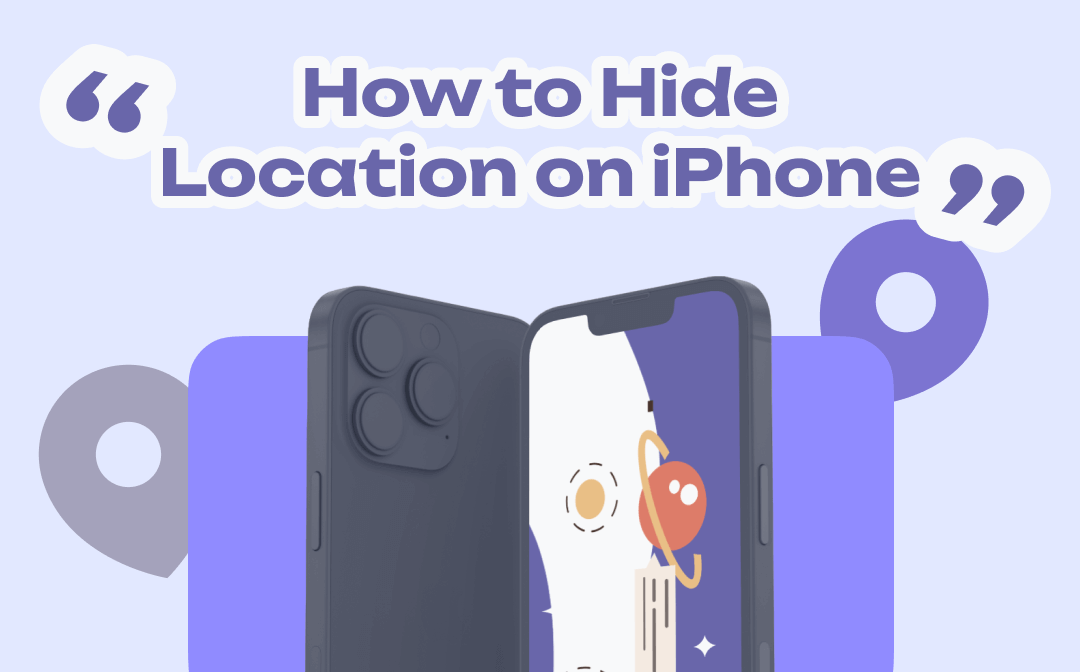 How to Hide Location on iPhone [2023 Newest]
Do you need help regarding how to hide your location on iPhone without anyone knowing? This post talks about multiple methods to hide your location quickly.
READ MORE >
How to Use The Pokemon Go Spoofer
Step 1. Start Pokemon Go spoofer download in App Store.
Step 2. Create an account and subscribe to it.
You can try a cheap plan, and if you're not satisfied with it, you can ask for a money-back.
Step 3. Select a server and connect.
Note:
You still need a spoofer to match the IP address and the GPS location to protect your account from being banned.
Pros:
Works on many platforms: Windows, MacOS, iOS, Android, Linux, and so on.
Secure your personal Internet information.
Cons:
Can't customize routes.
Sign-in is a must-to-do.
Pay to use.
The Bottom Line
This page has shown you five spoofers and access to Pokemon Go spoofers download. Introduced how to use them and their pros & cons to you. If you don't want to spend lots of time looking for an easy-to-use Pokemon Go spoofer, why not try AWZ AnyPorter? It is simple and safe. No matter who you are, a beginner or expert, you can use it well.