Pokemon Go is one of the most successful AR games of all time. You can catch and grow Pokemon, build up a team, and interact with users all over the world. Among them, trading Pokemon with other users is a welcomed feature.
But in fact, you cannot trade them as you want. They have set up strict Pokemon Go trade distance regulations. To help people like you, this blog presented by AWZware will show you an easy-to-read guide on Pokemon Go trading distance, and a practical way to accomplish trading Pokemon with friends from another place!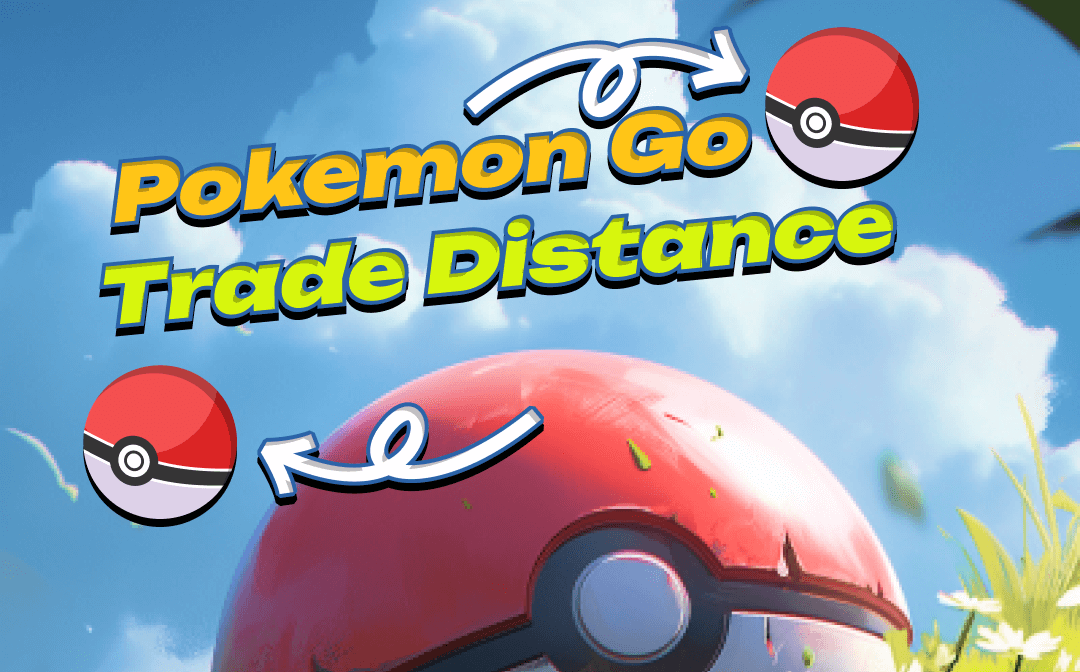 What Is Pokemon Go Trade Distance?
Before learning how to trade Pokemon in distance, let's talk about the meaning of it. Can't I just choose a friend and transfer our Pokemon directly? What is Pokemon Go trade distance anyway? How far can you trade in Pokemon Go? As said in the beginning, of course, you can trade with a Pokemon trainer, but not with anyone you want.
Friends have to be close to you and no more than 100 meters, or 300 feet. Otherwise, you will not be able to exchange Pokemon. Additionally, you have to reach level 10 to unlock the feature. Furthermore, Mythical Pokemon are not for trading, such as Mew and Celebi. Pokemon that you have already exchanged cannot be traded as well.
How to Trade in Pokemon Go
You'd better check out how a Pokemon trade happens to get a better understanding of Pokemon Go trade distance. Firstly, the Pokemon trainer should be there on your friend list. Secondly, the person needs to be around you within 100 meters. Last, but not the least, you will need at least 100 stardust for the Pokemon trade. If you get all that done, come on and check out the following steps.
Step 1. Open Pokemon Go and go to Friend List.
In the list, select the people (within the Pokemon Go trade distance) with whom you want to trade your Pokemon, and tap the "Trade" button.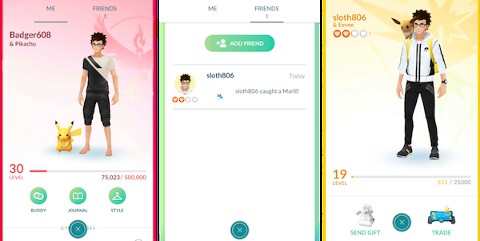 Step 2. Select a Pokemon for trading.
After your friend joins the trade, you can look through the Pokedex and choose a Pokemon that you want to trade.
Note:
Do remember that CP, HP, and other stats will change during trade, according to
Pokemon Go
. At the same time, the cost will vary from one Pokemon to another.
Step 3. Confirm the trade.
When you both decide which to trade, you can see a confirmation option. Tap and the Pokemon is exchanged!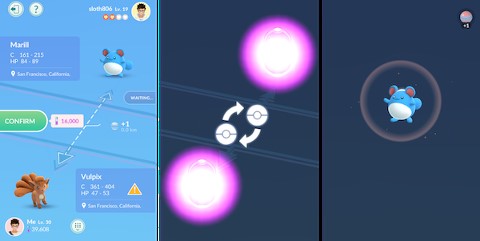 You can get candy for trading Pokemon, the longer the distance between the two Pokemon being caught, the more candy you will get.
How to Go Beyond Pokemon Go Trade Distance
Well, although Pokemon Go players like the trading system because they can get Pokemon they don't have. However, the limitation of trade distance in Pokemon Go is a bit annoying. You cannot trade with people who are far from you. So can you trade long distances in Pokemon Go? Not if you just use Pokemon Go. There are methods to access Pokemon Go long-distance trade. You can use a Pokemon Go spoofer.
In the following two parts, you will learn two location spoofers for iOS and Android users. Read the guide to breaking the Pokemon Go trade distance limit!
How to Trade Pokemon Go Long Distance on iOS
The last Pokemon Go location spoof you want to miss is AWZ AnyPorter. This App allows you to jump to wherever you like in seconds and break the Pokemon Go trade distance limitations. With its intuitive interface, people can teleport location in one click without hassle.
It provides flight and virtual joystick modes and more. For Pokemon Go players, the former helps you to immediately teleport location, the latter allows you to play Pokemon Go without walking. Follow the lead to start a long-distance trade in Pokemon Go.
Step 1. Download and launch it on your computer.
Step 2. Connect your phone to it via a USB cable.
After opening, your current location will be shown on the map. Tap the phone icon at the left side, then use a USB cable to connect your device to the computer. Following the instruction to allow the app to access your phone's location service.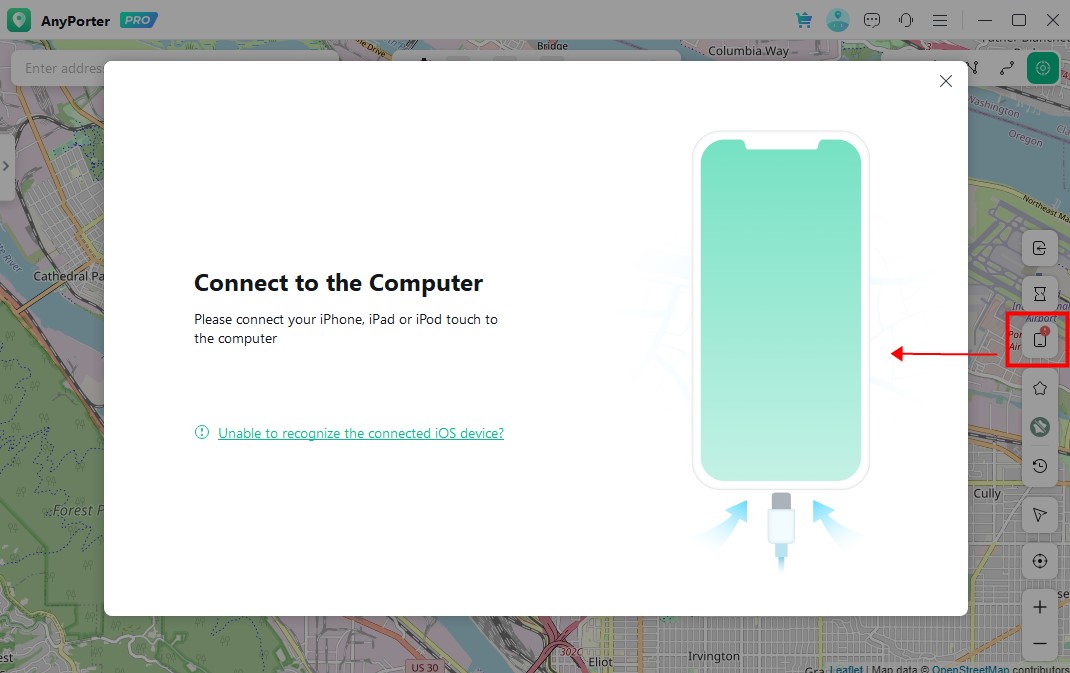 Tips:
It is suggested to close all location-based services and apps before spoofing.
Step 3. Bypass the limit of Pokemon Go trade distance.
After connection, your current location will display on the built-in map. Choose a spot as the destination, and then click "Move". Phew! You can now trade Pokemon with your friends from far away.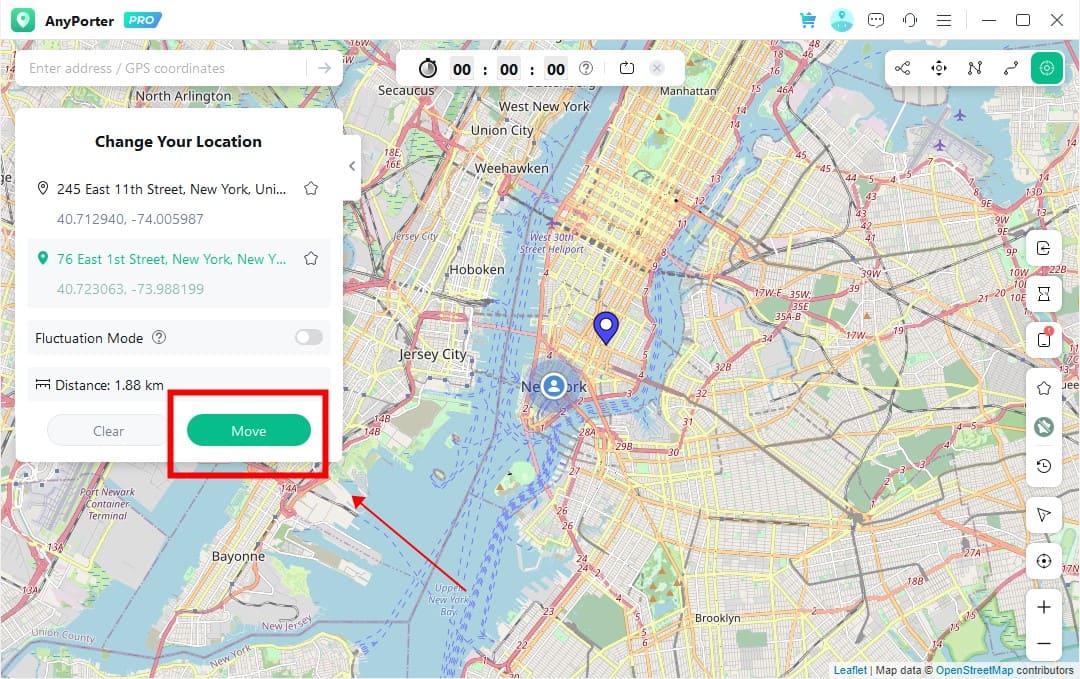 Features:
Cooldown timer especially for Pokemon Go players. With it, you can avoid being soft-banned by Pokemon Go.
Multiple modes can help you do many things. Especially the virtual joystick mode which enables you to play Pokemon Go without moving.
Easy-to-use. Spoof location in just one click!
Safe and secure. This app won't access your private information.
Many ways to select destinations. Tap on the map, type addresses in the search box, and you can use GPS coordinates as well.
Pokemon Go Long-distance Trade on Android
Enough talking about Pokemon Go long-distance trade on iOS. There certainly is a way to go beyond the limitation of Pokemon Go trade distance on Android. Here recommend you iPogo, a popular Pokemon Go spoofer. It will help you avoid the Pokemon Go long-distance trade limit in just a few seconds. Down below are the steps of how to get and use this spoofer. Read on.
Step 1. Navigate to its official website and install it on your Android devices.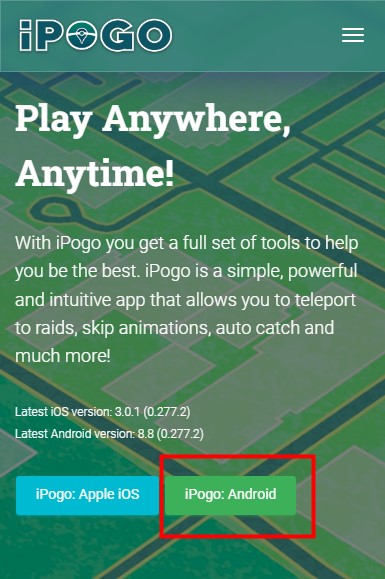 Step 2. Uninstall the official Pokemon Go.
Before doing this, connect your account to Google or Facebook to save the progress.
Step 3. Launch iPogo on your phone.
Step 4. Tap "Map" in the menu.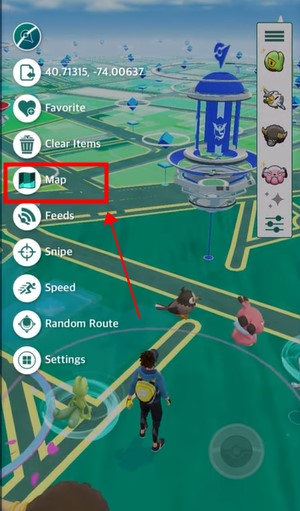 Step 5. Search the place you want to go and press "Teleport".
Type in where your friend is and select "Teleport", now you can enjoy the trade.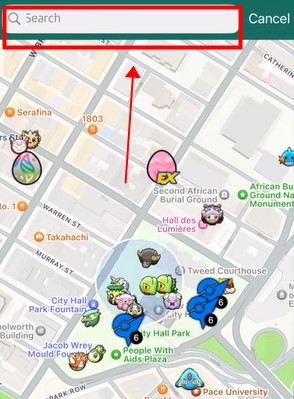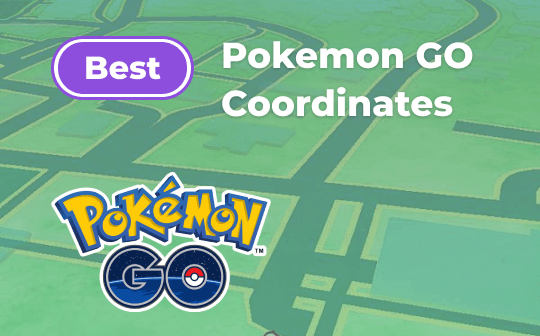 Best Pokemon GO Coordinates in 2023
What are the best Pokemon GO coordinates to collect rare Pokemon? Check the 8 optimal coordinates for Pokemon GO in this guide.
READ MORE >
Features:
Free version. It offers users a free version with limited functions.
Available on Android and iOS.
Combines many useful tools into an app.
Built-in cooldown timer to prevent from being banned.
To Wrap Up
This blog shows you the meaning of Pokemon Go trade distance, and how to bypass it with two Pokemon Go spoofers. If you are an Android user, try PGSharp, it won't let you down. For iOS users, AWZ AnyPorter will be your best choice, download and try now!
All about Pokemon Go Trade Distance and How to Go Beyond
Spoof location to anywhere you like.
One click to travel.
Light in weight and running fast.
Free Download
Windows 11/10/8.1/7/XP