Introduction:
If you are looking for a nifty app to
spoof Pokemon GO locations
, then you've must heard about the
iPogo
app. Despite its popularity, there is one major problem: beginners find it difficult to install and use this Pokemon GO spoofer for Android and iOS. Then you need a complete tutorial for using this little gimmick.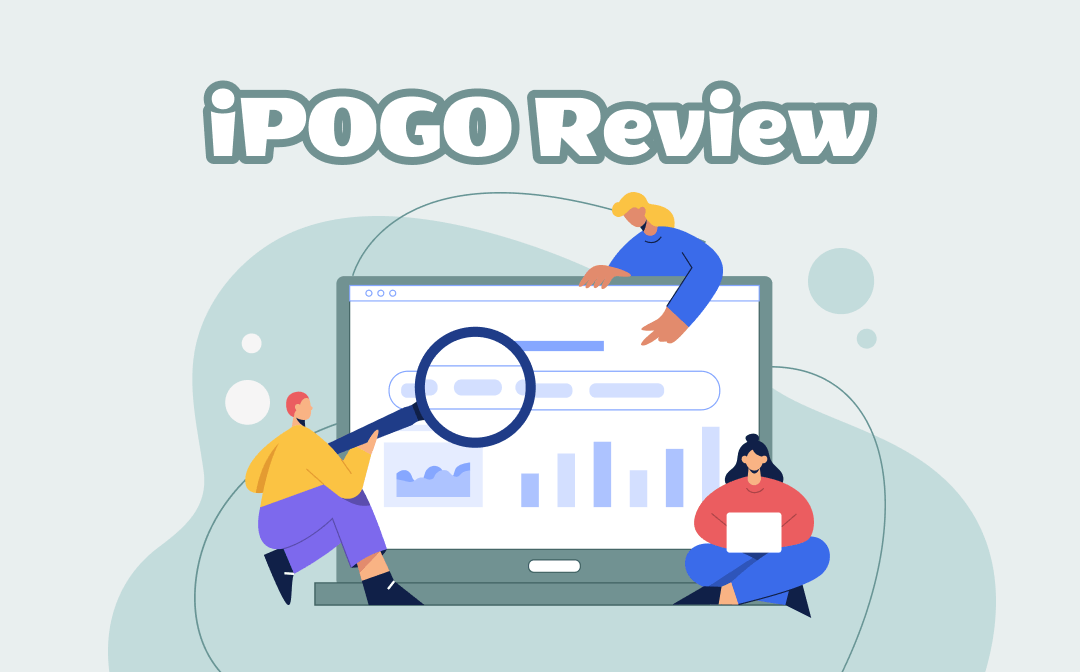 How can you install iPogo? How do you play Pokemon GO with it? In this article, AWZware answers all your questions about this Pokemon GO hack. Let's get down to the nitty-gritty of this Pokemon GO spoofing app!
What Is iPogo
The iPogo app is a Pokemon GO spoofer that incorporates various hacks to help you effortlessly catch rare Pokemon, win rewards, and hatch eggs. It is a modified version of Pokemon GO available for both iOS and Android devices without jailbreaking. You can free download the hack to teleport your in-game locations.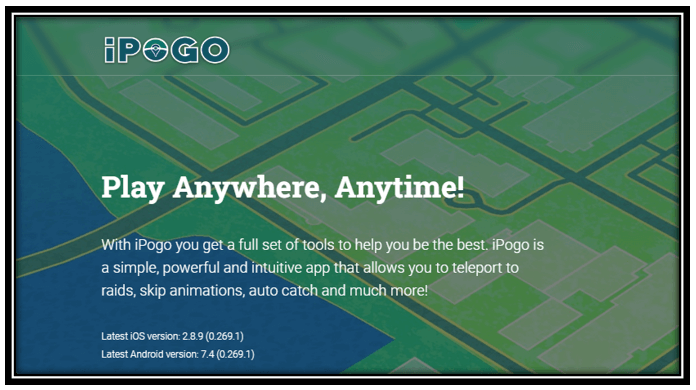 Major features:
• Spoof your location to any Pokemon coordinates;
• Add a virtual joystick to manually move your character;
• Increase rare spawns in the game.
……
How to Install iPogo on iOS & Android
Due to the operating system, the ways to install the iPogo app on iOS and Android devices are different. Don't worry; the following part walks you through how to install this program on your device easily. Remember to delete the original game and let's get started!
How to Install iPogo on Android
For Android devices, all you need to do is download the iPogo apk from its website directly. Go to its website and choose the Android version. Then select one way to download the apk of this Pokemon GO spoofer.
How to Install iPogo on iOS
iOS devices don't need jailbreaking but the installation is more complex than installing apk on Android. Here is the step-by-step guide to installing iPogo on iOS devices:
Step 1: Click the iOS version and choose INSTALL WITH SIDELOADLY;



Step 2: Tap DOWNLOAD THE iPOGO IPA. Then download and install Sideloadly;
Step 3: Plug your iOS device into your computer via USB and allow the connection;
Step 4: Choose your device in Sideloadly and click the IPA logo to import the IPA file;
Step 5: Enter your Apple ID, hit Start, and enter your password.
Now, the iPogo app is downloaded on your iOS device and you are ready for spoofing Pokemon GO.
Tips: The Sideloadly option requires its users to download the free version once a week. The Signulous option enables you to install the iPogo iOS version without a computer. However, it is not free.
How to Use iPogo to Spoof Pokemon GO
Now you've successfully installed the iPogo app on your iOS or Android device. Let's start spoofing Pokemon GO!
Step 1: Sign into your account
Launch this free Pokemon GO spoofer. Enter your birthday and click "Submit". Choose "RETURNING PLAYER" and select the way to log into your existing account, just as you do in the official game.
Step 2: Spoof Pokemon GO with the iPogo app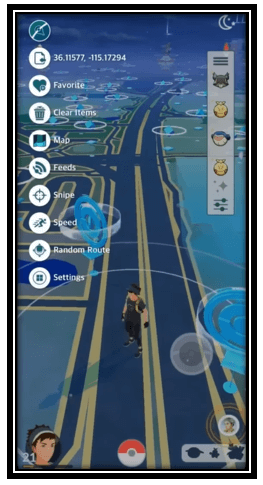 When the map is fully loaded, an iPogo icon will be shown in the upper left corner. Click on it and all the features are displayed in the menu. Select the feature you like and trick the game to get more Pokemon and items.
Is iPogo Safe to Play
Though iPogo champions the benefits of spoofing Pokemon GO, it is a cheat tool that can get your account banned. Any modified Pokemon GO app violates Niantic's terms of service and might receive punishment from the developer. Taking iSpoofer as an example, it was the most popular Pokemon GO spoofer for iOS users to download. However, now it has been shut down and is no longer available.
As a result, it is not safe to play the AR game with iPogo on iOS or Android devices. If you don't want to lose your game account for using this spoofer, it is better to opt for a dependable Pokemon GO hack alternative to it.
Use the Best iPogo iOS Alternative to Spoof Pokemon GO Safely
For iOS users, it is quite troublesome to download the iPogo iOS app and you never know when this Pokemon GO spoofing app will be discontinued just like iSpoofer. Luckily, many reliable alternatives like AWZ Anyporter can be an easy and safe tool to effortlessly spoof the game without rooting. It is a Pokemon GO hack for iOS devices that enables you to teleport your current location to a new one with one click. You can catch Pokemon around the world while lying on the couch.
What AWZ AnyPorter can do:
• Spoof your in-game location to any place;
• Add a virtual joystick to control the character;
• Enable a Pokemon GO cooldown timer to prevent soft bans;
• Collect your favorite coordinates for future use.
Take a look at how to use this iPogo iOS alternative to spoof Pokemon GO:
Step 1: Connect your iOS device to the application.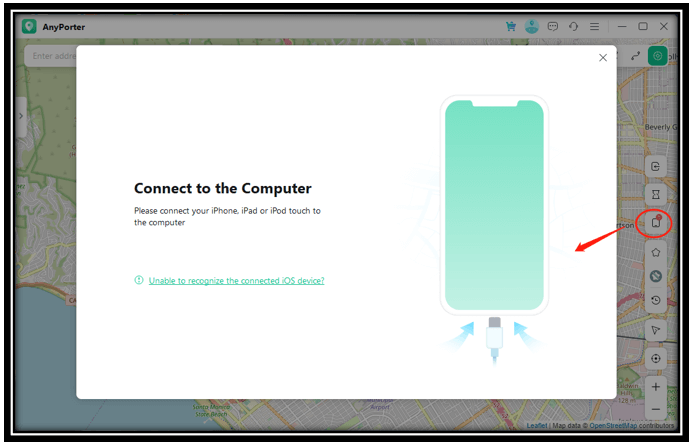 Download and install this app by clicking the download button. Then launch it on your PC. Tap "Get Started" and wait for it loads the map. Hit the phone icon and plug your phone into the computer via a USB cable. Unlock your device to allow the connection;
Step 2: Change your location in the game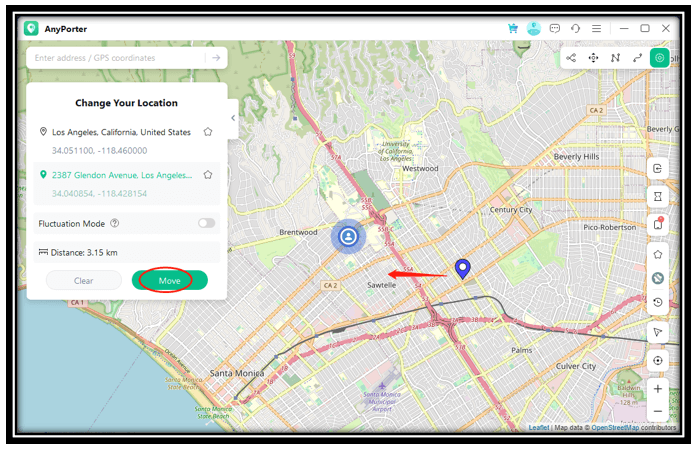 After the connection, you are in Flight Mode by default and ready to spoof your location. Drag the map and click on it to select a destination. Alternatively, enter the best Pokemon coordinates in the search bar. Choose "Move" to teleport to the selected place with this iPogo alternative.
Step 3: Create a simulated movement to hatch Pokemon eggs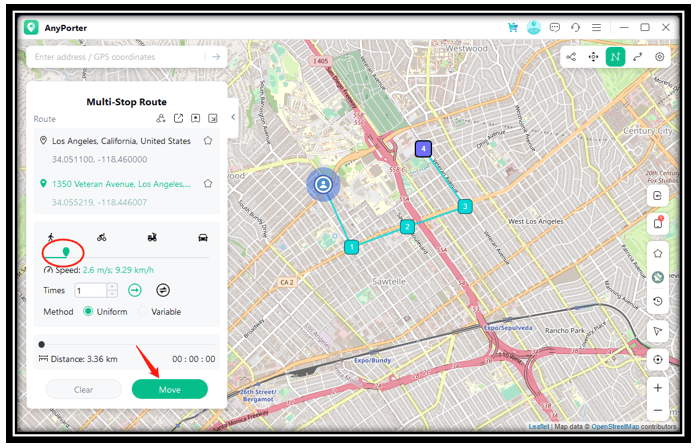 Choose "Multi-Stop Mode" in the upper right corner and select several spots on the map. Drag the slider under the Route tab to customize the walking speed. Then click "Move" to hatch your eggs without moving.
If you have enabled Pokemon GO Adventure Sync to sync your activity but find it doesn't work, this article might help: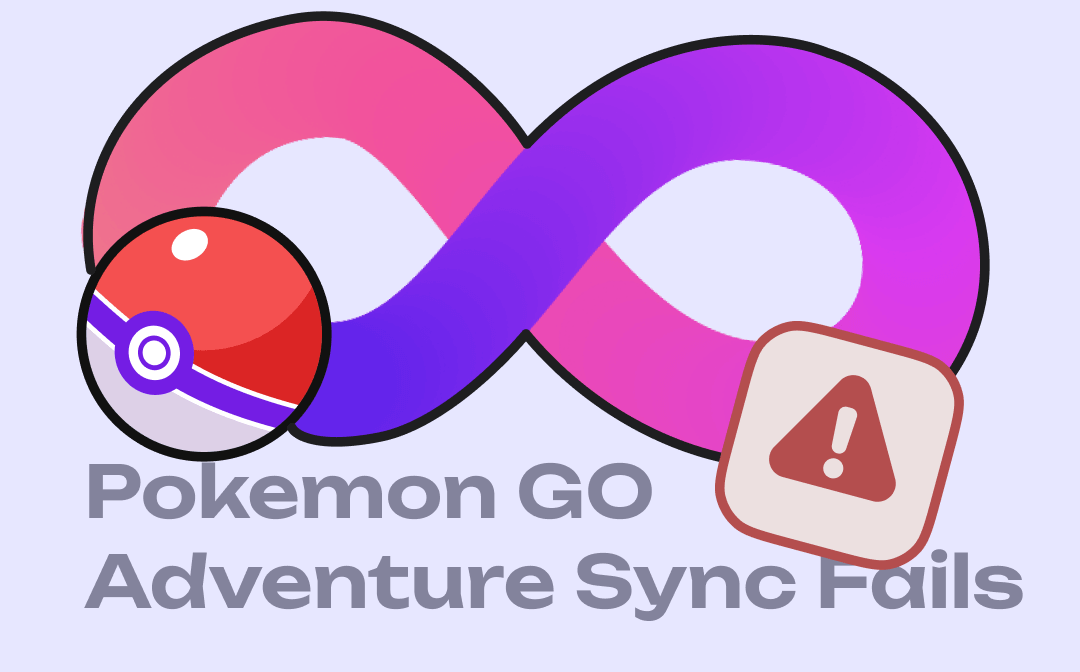 Pokemon GO Adventure Sync Not Working [How to Fix It]
Why is Pokemon GO Adventure Sync not working on your iPhone or Android phone? This article lists seven solutions when your steps aren't counted in the game.
READ MORE >
Final Thoughts
This post gives an all-around introduction to the iPogo app. This Pokemon GO spoofer is full of tricks to spoof the game and win rewards easily. And thankfully, unlike PGSharp, users can download it on both iOS and Android devices via its official website.
However, considering the safety and convenience, it is recommended to use a more safe and more handy Pokemon GO spoofing app like AWZ AnyPorter to catch Pokemon and hatch eggs without moving.