It's quite beneficial to change your IP location in real time whenever you like, as long as you have the right tool. VPN location changers are frequently used as handy cybersecurity tools regarding location spoofing. Don't know how to change your location with a VPN? Wonder how to choose the one that suits your needs and budget? Then you're on the right page.
There are many reasons to change your location with a VPN. Getting around geo-blocking to access the needs of the target audience for international business, changing the Netflix region to watch unlimited films, or simply protecting your online privacy can be easily realized by a useful VPN. AWZWARE introduces 4 paid and free VPN location changers that allow you to alter your IP in the blink of an eye.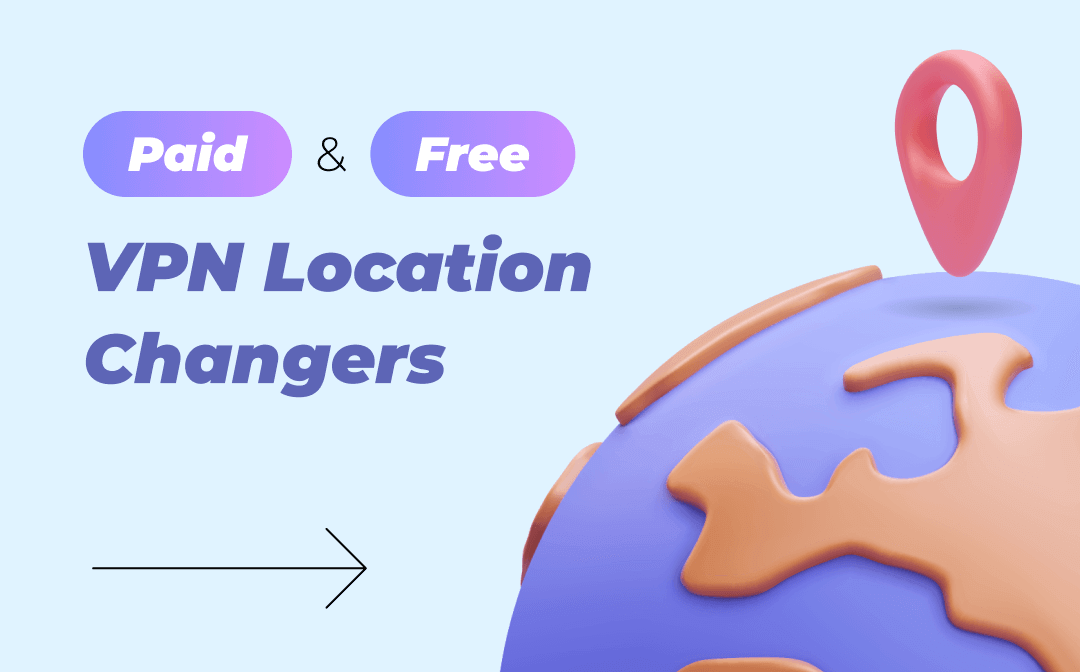 When to Use a VPN Location Changer
A single IP location reveals many details about your online privacy. If you're conscious about your personal information, you can get the most out of a VPN's location spoofing feature in the following aspects:
Bypass geo-restricted services: Many streaming services, in particular, provide different feature films and TV shows based on the regions and countries. It's convenient to watch content unavailable in your country with a VPN.
Hide your identity: Many location-tracking apps collect and sell your location data to meta-organizations. You can hide your real IP address using a VPN location changer.
Compare regional prices: When seasonal sales or Black Friday come, the discounts could be different depending on your country. Changing your IP with a VPN enables you to get the best bargain.
You may feel spoilt for choice when it comes to picking an easy-to-use VPN location changer. Read on to find out which are the most reliable VPNs for you.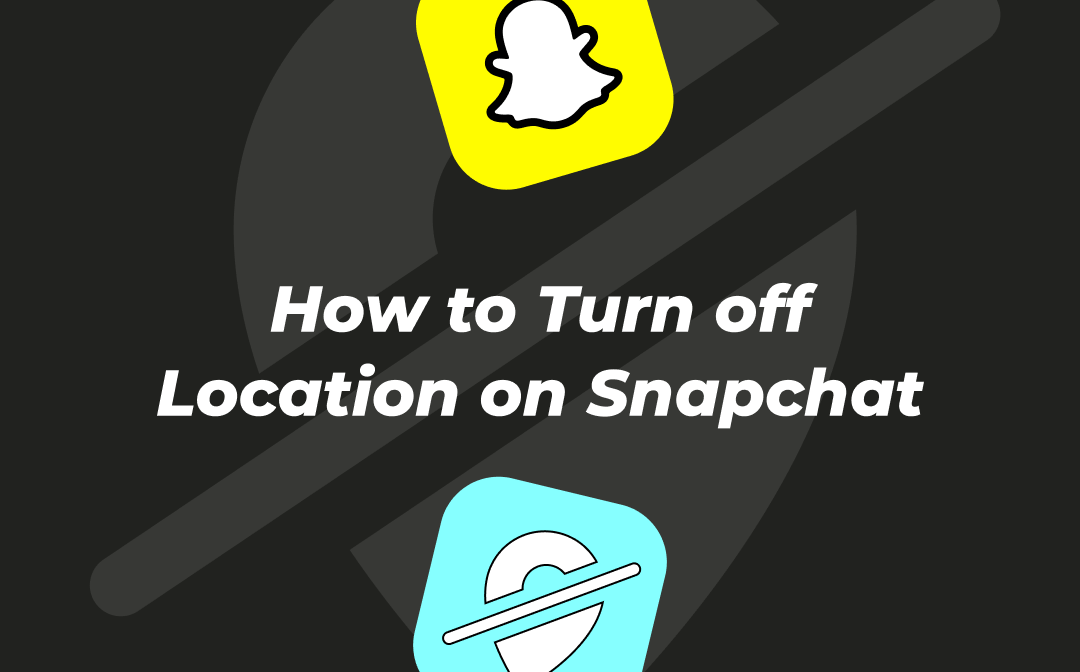 [Easy Tricks!] How to Turn Off Location on Snapchat
Do you want to hide your location on Snapchat? This article demonstrates how to turn off your location on Snapchat without anyone knowing.
READ MORE >
Comparison of VPN Location Changers
Here we first compare the 4 recommended VPN location changers to visualize their features:
| | | | | |
| --- | --- | --- | --- | --- |
| VPN | Clario | IPVanish | Proton VPN (Free Plan) | PrivadoVPN |
| Purchase | Paid | Paid | Free | Free |
| Compatibility | Mac, iOS, Android, and Mac-based browsers | Mac, iOS, Windows, Android, Linux, and web browsers | Mac, iOS, Windows, and Linux | Mac, iOS, Windows, Android, Fire TV Stick, and Android TV |
| Speed Limits | None | Unlimited | Unlimited | Unlimited |
| Data Usage Limits | None | Unlimited | Unlimited | 10 GB free data each month |
| Server Locations | 15 countries | More than 75 countrires | 3 countries | 48 countries |
| Number of connections | 3 devices | Unlimited | 1 device | Unlimited |
Let's get an overview of each VPN location changer above and learn how it can change your location.
Paid VPN Location Changer
A paid VPN offers high-quality services and genuine protection in terms of location spoofing. Discover your tailored recommendations of 2 paid VPNs to change location on your iPhone or Android.
Clario
Clario is a comprehensive VPN location changer that is available as a desktop program and a mobile app. This VPN changes your location securely with a strict no-log policy. It is packed with spying protection and data breaching prevention features to protect your security when browsing. Though the number of servers and locations is limited, it's enough to cater to your basic IP-changing needs.
Major features:
Real-time antivirus feature to actively detect malware;
Instant ad blocking to hide annoying pop-ups;
24/7 customer help to solve your problems.
Check how to change your location with this VPN location changer:
Step 1: Launch this application, then create an account to log in;
Step 2: Choose Browsing and switch on Browsing protection;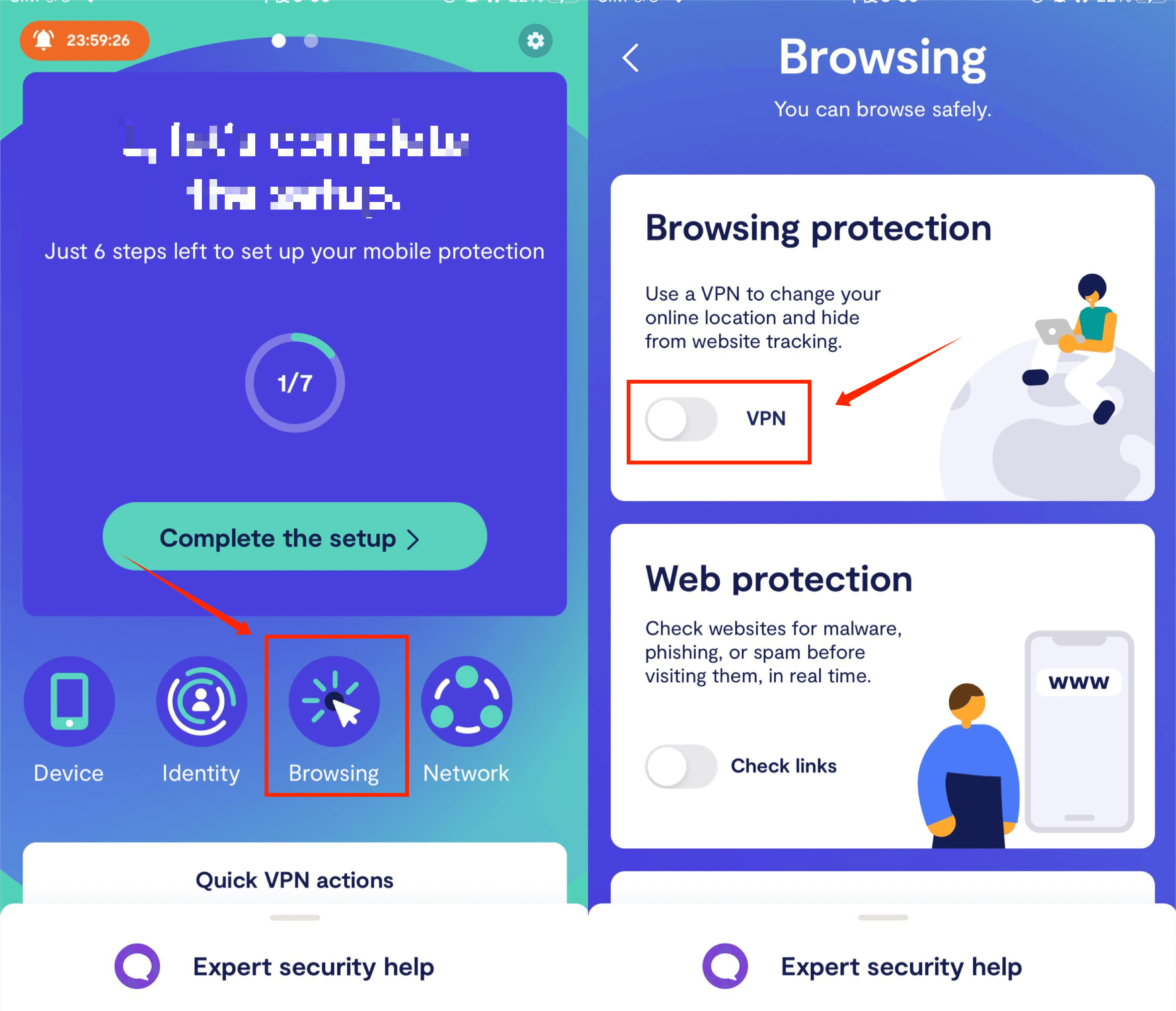 Step 3: Click on the country shown below Browsing protection to select your preferred server.
The job is done! Your IP address will be immediately changed to where the new server is. This fake GPS spoofing app has different protection features to safeguard your online privacy. However, the VPN location changer isn't compatible with the Windows system, and some of the features it offers vary among different operating systems.
IPVanish
IPVanish is a reputable VPN with rich features. It can swiftly mask your real IP location in encrypted channels and protect your search engine privacy while browsing different web pages. You can enjoy a fast speed when using Netflix or other streaming platforms.
Major features:
Large server fleet to change your IP location around the world;
Unlimited connections for one account;
Affordable price for value-conscious users.
Find out how to use this VPN location changer to change your location:
Step 1: Open this app on your phone, and sign in;
Step 2: Tap on CONNECT, then hit Allow to add VPN configurations.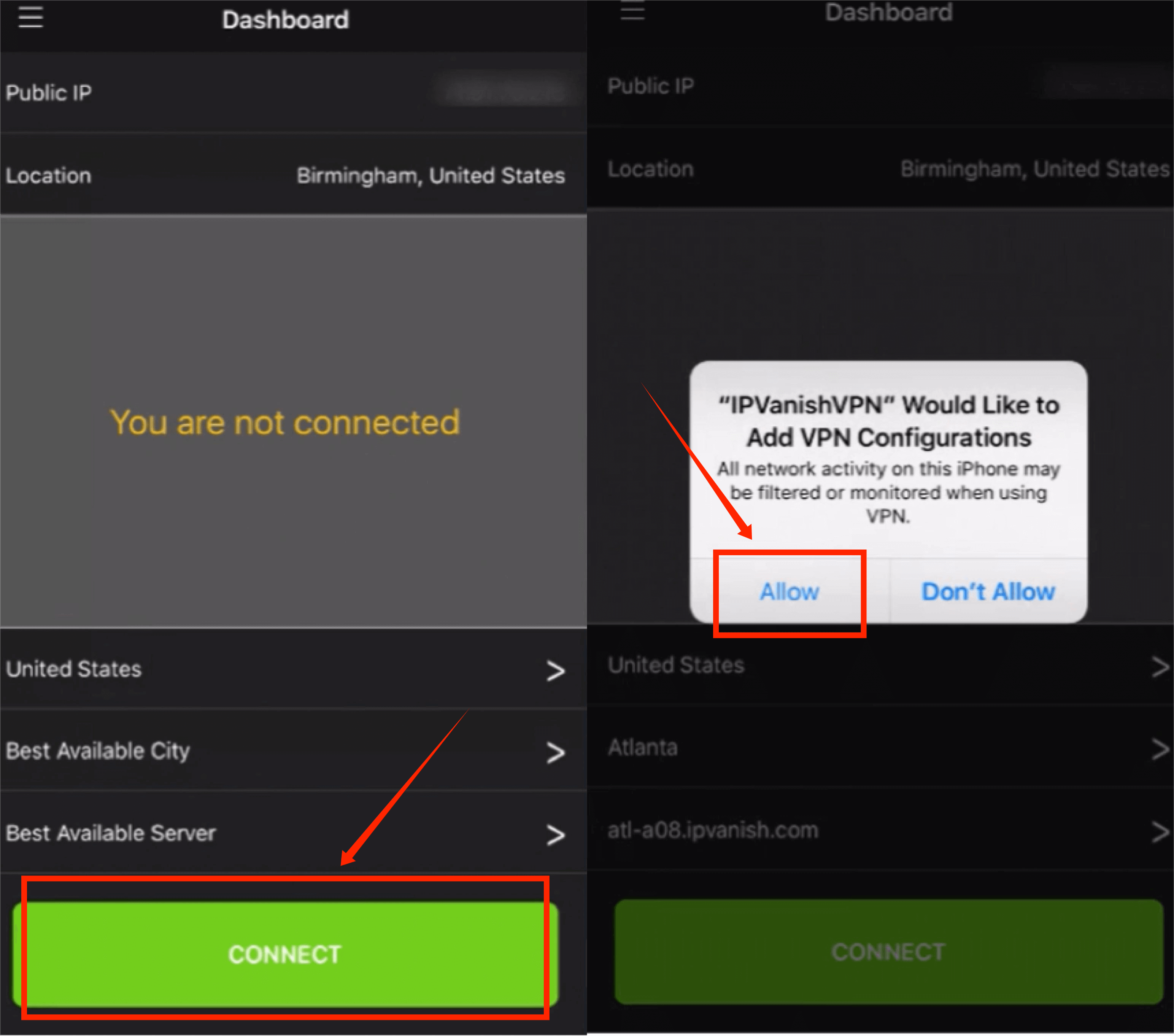 Here you go! Your Internet traffic is routed through the server you just connected to, and you can surf the Internet anonymously. But this program is banned in some countries and is unable to be used.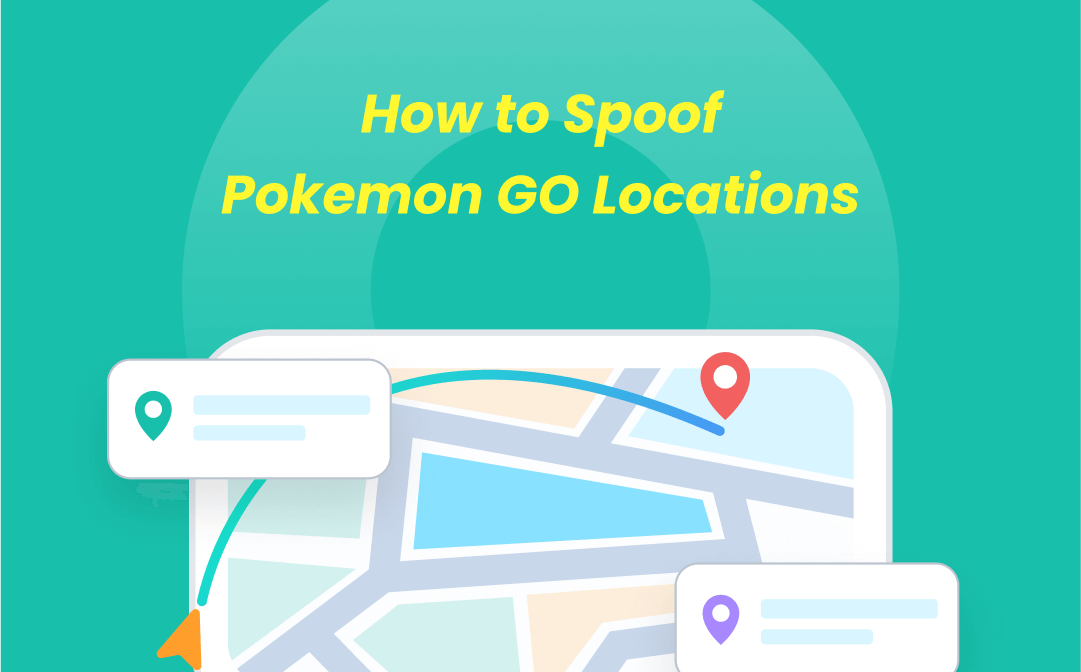 Best Methods to Spoof Pokemon GO Locations without iSpoofer [2023]
Can't use iSpoofer to play Pokemon? This article can help! It tells how to spoof Pokemon GO locations with four practical alternatives to iSpoofer.
READ MORE >
Free VPN Location Changer
Paid VPN location changers provide a good user experience, but is it possible to change your location for free using a VPN? After all, a penny saved is a penny earned. And the answer is definitely yes! In the next part, we list 2 well-performed free VPN IP changers to alter your location.
ProtonVPN
ProtonVPN is one of the leading VPN location changers which offers a free VPN service. It allows you to enjoy the same bandwidth, duration, and speed as premium users. Changing location on Hulu is a piece of cake for it. What's more, as a free user, you can use its VPN accelerator to pick up the speed when enjoying streaming services.
Major features:
Kill switch to block all network traffic when you disconnect the server;
No advertisements;
Compatible with Windows, Android, Mac, and iOS.
Take a look at how to change your IP location for free with this VPN location changer:
Step 1: Launch this location spoofing application first, and create an account;
Step 2: Click on the Quick Connect tab at the bottom of the screen. Optionally, you can tap on the country accessible and choose the server you like.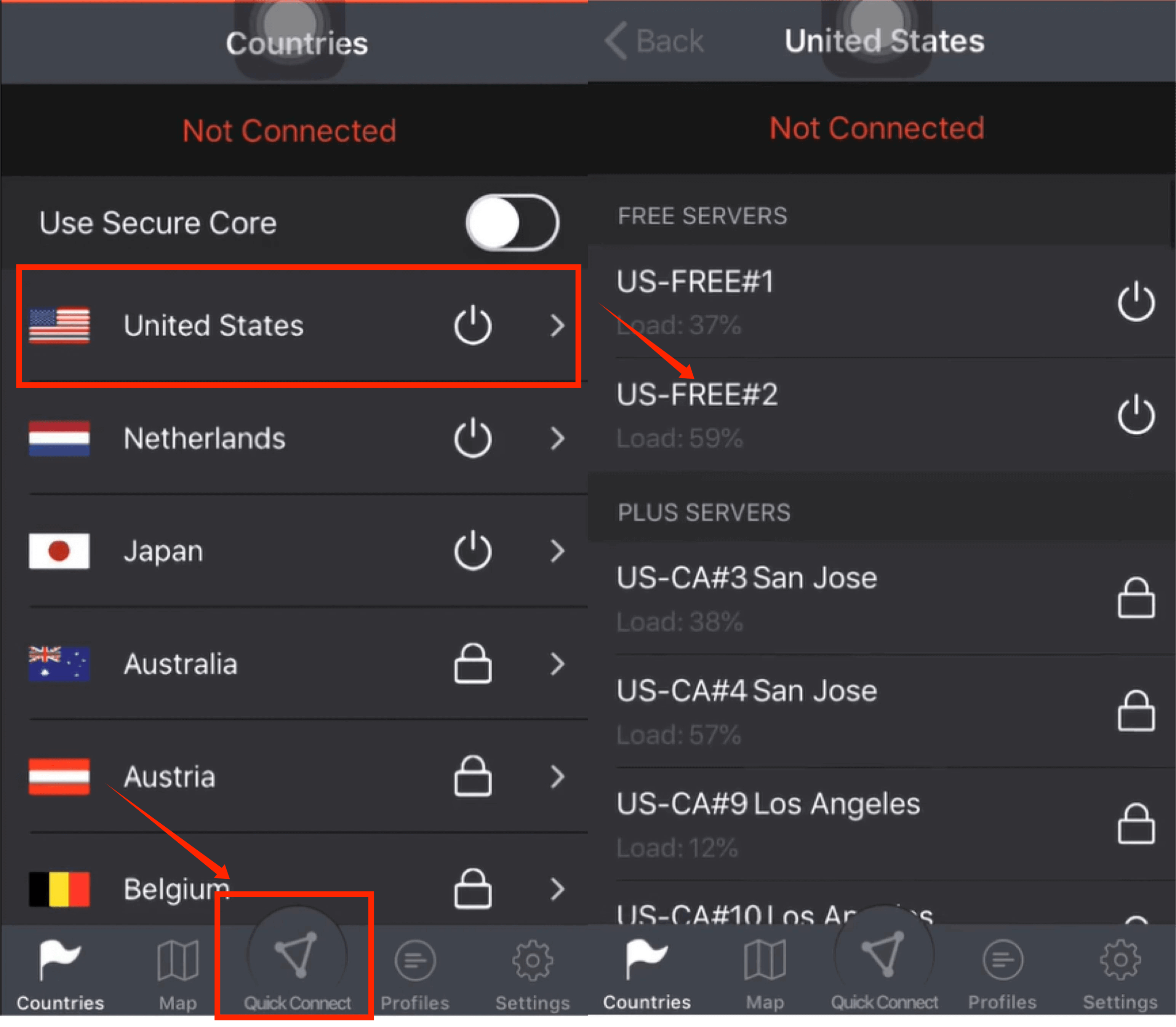 Then your IP will be changed to the country of the chosen server! This VPN location changer helps you access your favorite servers quickly and offers P2P support to transfer files. It's worth noting that only 3 servers are available for free users, including the US, Netherlands, and Japan.
PrivadoVPN
PrivadoVPN is a promising program to change your IP address for free. It lets you use 12 free servers around the world and provides business-level encryption to protect your online data. The simple user interface helps you navigate to the feature you want effortlessly. You can utilize it both on your mobile device and computer.
Major feature:
No-logging policy;
10 GB data for free users each month;
Faster downloading speed.
Let's see how to change your location with this free VPN location changer:
Step 1: Open this tool and register it;
Step 2: Tap Click to Connect and allow it to add VPN configurations on your phone for the first time. Alternatively, swipe up SELECTED LOCATION to choose a server.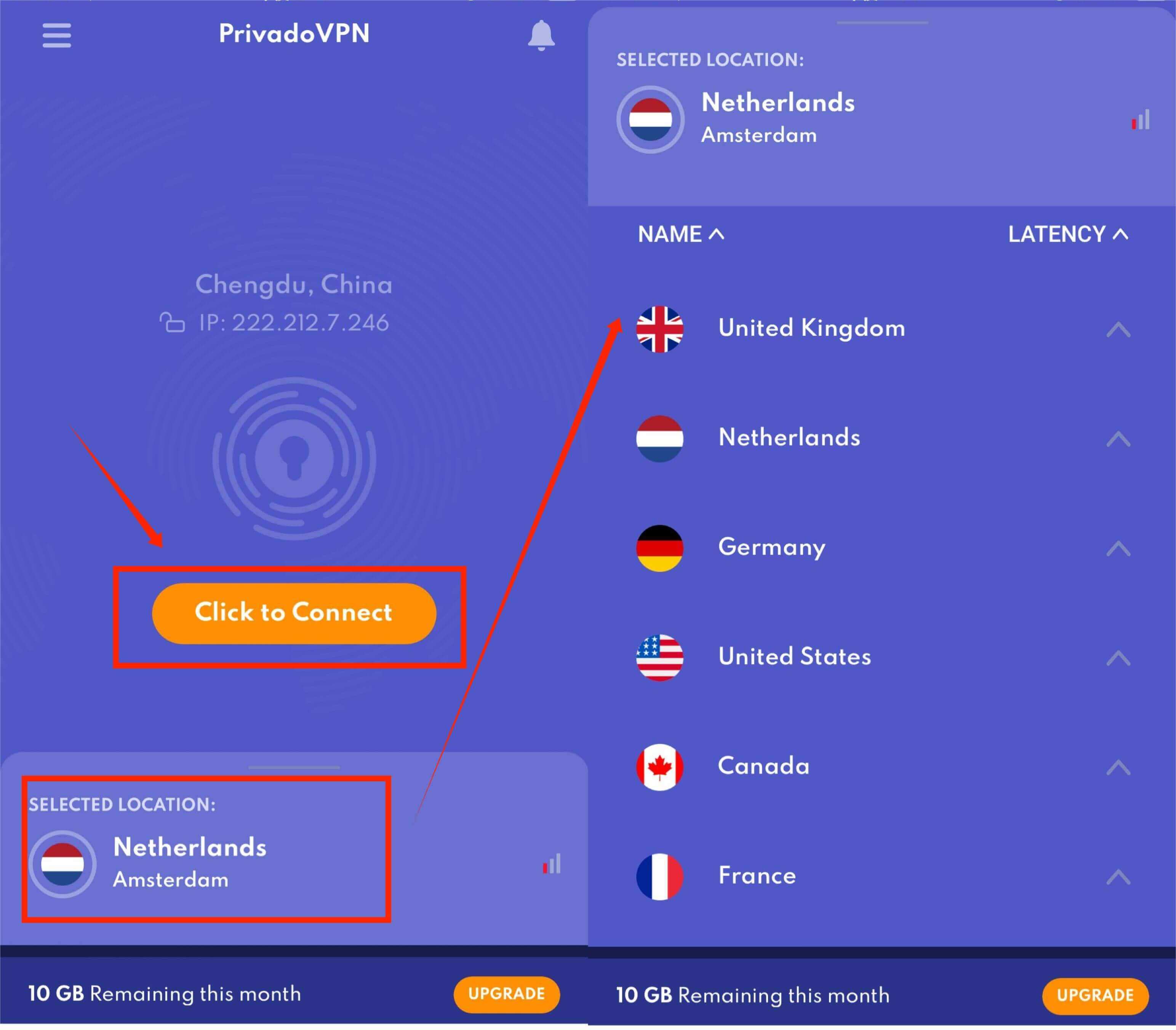 Then here you go! Though this VPN location changer doesn't have as many features as other popular IP-changing programs, it still shows good performance and high value in its free service to change your IP address. However, it needs to improve its customer support and sometimes doesn't work well on Netflix or Hulu.
Negatives of Using a VPN Location Changer
Before using a VPN, it's necessary to be aware of its drawbacks before using a VPN, because nothing is perfect.
Viruses and malware: Some VPNs, especially free VPNs, may contain malware and viruses, triggering security risks.
Network latency: Enabling a VPN can slow down your Internet connection, leading to repeated buffering when streaming.
VPN blocking: VPNs don't work smoothly with all websites. Your access to some websites might be infringed upon when using a VPN.
The Bottom Line
This guide lists 4 easy-to-use paid and free VPN location changers to change your IP address. If you want to enjoy the full and advanced features of a VPN, utilize an affordable location spoofer to get your money's worth. If you're on a tight budget, try the free VPNs to change your location on an iPhone or Android phone without charge.