Tinder has been one of the highly renowned dating platforms since its launch in 2012. In fact, it was the first dating app to introduce a swipe-matching feature, but it is not only the only app to provide dating options.
Many sites like Tinder and dating apps have emerged as significant players lately to provide you with greater convenience, higher security, and directional matches.
While the many options can confuse you, we are here to settle your queries with the best free dating options.
If you are looking for Tinder alternatives, then you can't miss out on this post by AWZware to learn the top 10 free dating apps in 2023. So let us get down to the nitty-gritty of finding those programs.
Top 10 Alternatives to Tinder
Check the list of top alternatives to Tinder, and elevate your dating experience in a fun way.
1. Bumble

Bumble, one of the finest Tinder alternatives, enables people to connect with other users with confidence whether they need to date, create a network or meet friends online. The Bumble team has made it necessary and acceptable for women to initiate a conversation and have the privilege of making the first move. However, in the case of same-sex couples, either of them can unlock the potential match.
The free dating app empowers users to be kind and respectful towards each other and provides a safe online community to build new relationships. Also, bumble lets you undo your action if you swiped on the wrong profile.
Pros:
● Provides security to women against unwanted messages
● Roughly 60% of matches end up in a conversation
● Easy account setup with a bio of fewer than 300 characters
Cons:
● Men cannot initiate the conversation
● Only 24 hours deadline is active to strike a conversation once both parties have swiped right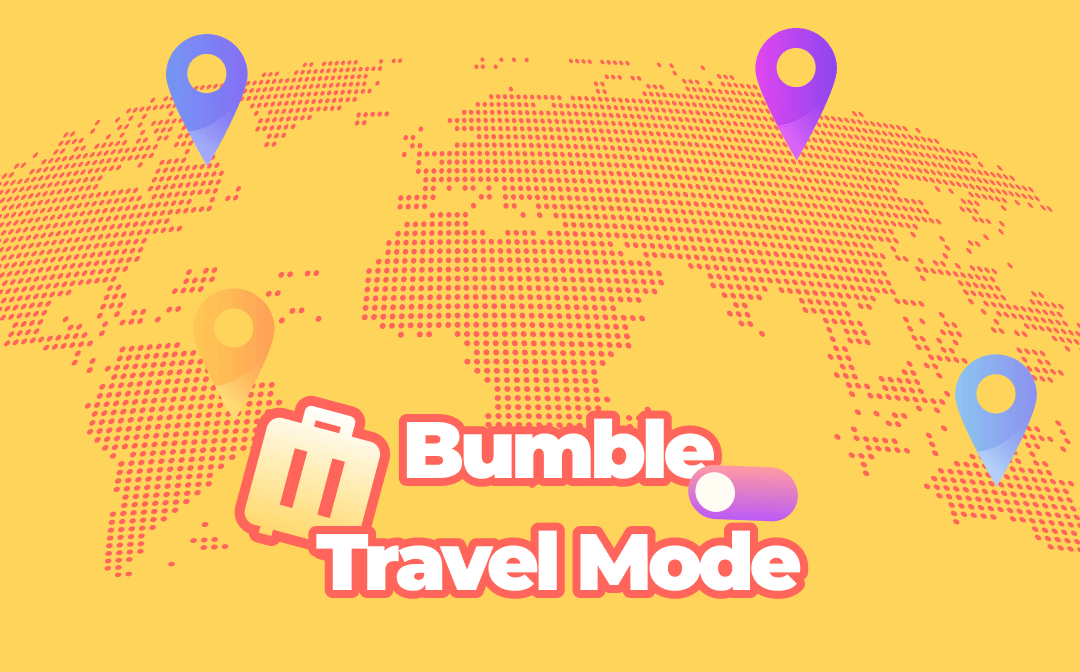 Bumble's Travel Mode. What Is It? Do You Need to Pay for It?
As a Bumble user, you might have thought about what is Bumble Travel Mode, stay tuned to learn everything about Bumble Travel Mode and how to use it.
READ MORE >
2. Zoosk

Zoosk is an excellent alternative to Tinder, which has most younger singles and works on the fun matching system of 'Carousel.' So you get compatible matches based on your personalized search criteria, and it is up to you to initiate the conversation with the person or choose to talk to them later.
This free dating app lets you sync your Google and Facebook accounts to find more matches in seconds. It enables you to use search filters and choose to browse, communicate and flirt without upgrading to a premium subscription.
Pros:
● Behavioral matchmaking
● Added security with the Zoosk Insignia system
● Provides personalized dating insights and reports
Cons:
● Requires an update to premium to explore advanced features
● It does not provide a video chat option
3. EliteSingles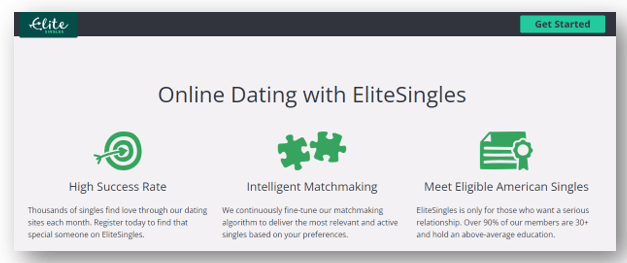 EliteSingles is a serious online dating app that does intelligent matchmaking to deliver you the most relevant and active singles of your preference. The platform has over 85% of its members who are 30+, and even 85% have a university degree.
The platform caters to an average of 2000 new couples every month in over 20 countries across the globe. EliteSingles is one of the best Tinder alternatives that deal with commitment-minded and professional daters to feel at home. You can download the app on AppStore and Google Play.
Pros:
● The program does the matching for you
● Filters out inactive profiles
● Attract daters of matured clients and professionals for serious relationships
Cons:
● Limited (2 to 7) matches per day
● No verification of education
4. Happn

Happn is one of the Tinder-like apps that helps you find your crush in your close vicinity. If you have crossed paths with a person who has caught your eyes and breath but could not muster up the courage to talk to them, you can catch them on Happn (provided they have an account here).
Happn works on your GPS location and provides the matches available in your surroundings. It will even show the number of times you have encountered the other user to make it easy to reconnect at a future date.
Pros:
● The platform is challenging for spammers and bots to make fake accounts
● It gives scope for chance encounters
● Easy to connect than other dating apps
Cons:
● Matches are based on proximity (geo-targeted matching)
● A potential threat to the safety
5. Adult Friend Finder

Adult Friend Finder provides you with the joy of being an adult, living life without caring what others think, and letting you express yourself joyfully. The program has been working since 1996 to help you make connections with other attractive, sexy, and fun users. It is one of the dating apps that don't use Facebook.
This dating platform does not charge to register, create a profile, add photos, or view other profiles. Unlike Tinder, AFF is a friendly mobile dating site, so you need to download anything to access its dating pool.
Pros:
● It welcomes many styles like fetish, kink, etc.
● Open minded users
● Free registration with millions of users
Cons:
● Bots, scammers, and fake profiles with tons of ads
● Some pages redirect to other companies
6. Grindr

Grindr was launched in 2009 and is another best free dating app that has grown into the most prominent social networking platform for the LGBTQA+ community, i.e., gay, bi, trans, and queer people. Grindr represents a modern LGBTQ lifestyle that expands to new platforms and keeps you zero feet away from the queer world around you.
This gay dating app works similarly to Tinder in terms of swiping and aspects of location but has a far more sizable social networking feel and comprises dudes only. Besides dating, the platform has spread its wings to fashion, politics, photography, health, technology, and, most importantly, LGBTQ rights.
Pros:
● Great and easy way to find and meet new people
● Entirely free and completely anonymous
● Considers matches for LGBTQA+
Cons:
● The app can be glitchy at times
● Premium is needed to change location on Grindr
7. Coffee Meets Bagel

Coffee Meets Bagel (CMB) is one of the apps better than Tinder that three women launched to make the users' dating experience more fun and successful. It is a dating app for serious daters. CMB provides detailed profiles focusing on education, family plans, interest, and more.
The app testimonials speak enough of its features and success. Every noon, users get a selection of matches that save their time swiping through the profiles. They can choose to initiate a conversation through text or video by taking help from the other person's 'prompts' to strike a common interest.
Pros:
● Provides free sign up
● It avails in-depth profile reviews of creators
● Eliminates match fatigue by providing manageable daily matches
Cons:
● High risk of fraud
● Free account limitations with fewer matches
8. OkCupid

OkCupid is one of the free dating apps without payment. Since its inception in 2004, the app has been entirely free and promises to be so in the future. However, it has some of the most intricate and accurate matching algorithms you won't find in any of its competitors.
OkCupid predicts dating profiles compatible with your personality and values based on your answers to personal dating questions. The app is available for iPhone and Android users and is flourishing in the dating industry. Simply download the app, upload your photo, and initiate a conversation.
Pros:
● Allows you to select from 20+ sexual orientations and 12 gender identities
● It does not require a subscription to search for matches and send/receive messages
● Two levels of paid membership with valuable premium features
Cons:
● The app has a more casual vibe than long-term relationships and commitments
● You can encounter fake profiles on the app
9. Pure

The Pure dating app is a 'hookup app for awesome people that focuses on its users' freedom of expression and desires and positively surrounds casual fun. The Pure dating app is one of the good free dating apps that ensure your safety, privacy, and security while you interact with open-minded people.
Most importantly, the app is completely anonymous, i.e., it does not let you copy or take screenshots of photos, videos, and chats. Instead, the app's considerable user base is that of London, Los Angeles, New York, Chicago, and Boston, among many other big cities.
Pros:
● Pure provides scam alerts
● Encourages mature conversations
● It does not permit taking screenshots
Cons:
● Men have to pay a subscription fee
● It is a pay-to-chat model that does not even work on all devices
10. Match.com

Match.com is one of the oldest and best online dating sites like Tinder, which has been around for over 25 years and has been rendering dating services to its users since 1995; and is claimed as the pioneer of online dating long before Tinder existed.
Besides giving a detailed view into others, Match.com lets you upload 26 photos for your profile. It helps you build more romantic relationships and interactions than any other free dating app. For instance, Match.com offers different approaches (including international matches) and features unique to different cultures in 15 different languages.
Pros:
● Provides international match options (from the US and 60 other countries)
● Match.com has advanced site features
● Allows user-profile verification through his social handles like Facebook, Twitter, or LinkedIn
Cons:
● The program lacks updates
● The app doesn't have a filtered direction
How to Change Location on iPhone
While all the free dating apps share one similarity, i.e., they offer a Premium plan to let you change location on your iPhone devices. With a cost-effective pricing strategy and straightforward UI design, you can smartly spoof the iPhone's location as wished. Here's where you can try a smart and safe option like AWZ AnyPorter.
AnyPorter: Mock Your Location Easily
AnyPorter is a location spoofer app that lets you fake the GPS of up to 5 devices at the same time in just one click. You can mock your location, simulate real movement and make your phone travel anywhere in the world from the comfort of your home. Instead, the program works flawlessly on all iOS devices, including iOS 16. The free trial enables you to mock your location freely and is cost-effective for a prolonged period. Fortunately, AnyPorter does not have intrusive ads.
Let us look at how you can access Tinder matches from different locations without taking any Premium plan.
Step 1: Download the software and make a PC-to-phone connection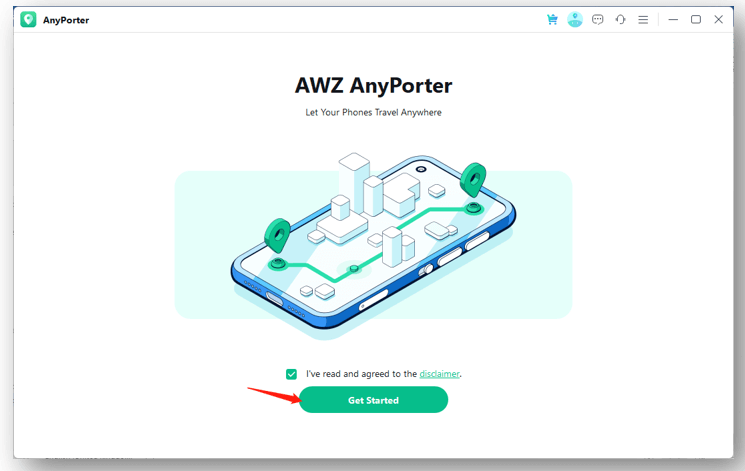 Download and launch the AnyPorter software, and once done, double-click the location spoofer to open it. Click Get Started and plug your chosen device to make a connection between your iPhone/iPad or iPod Touch and PC using a USB cable.
Step 2: Choose a location on the map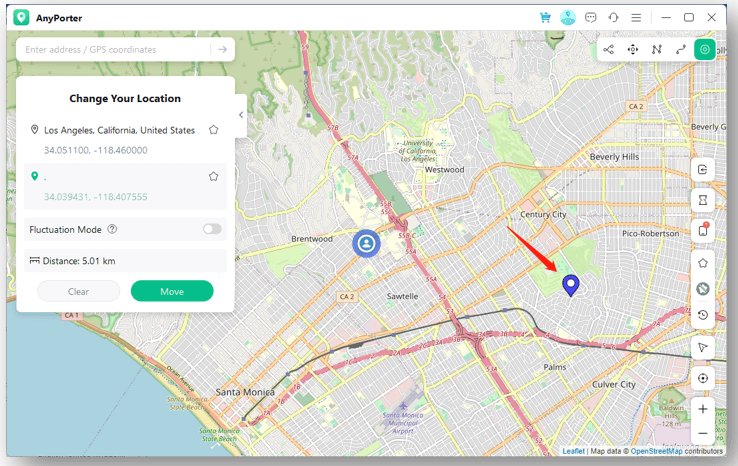 After completely loading the map, you will be in Teleport mode by default. Drag and click on the map to set a pin.
On the contrary, you can also enter the accurate address or GPS coordinates in the upper left search box and click the arrow icon to pick your destination. Once done, open Tinder.
Step 3: Change your location on Tinder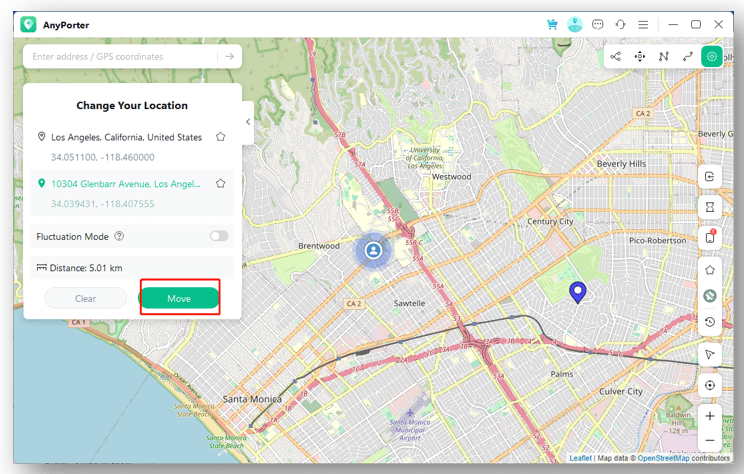 Hit the Move button to change your location on Tinder.
And that is it! You shall be able to spoof your location without any premium Tinder Gold plan in just three steps. AnyPorter can be a safe bet to get more matches on Tinder from any part of the globe.
To Sum Up
We have already discussed in detail the ten best and top free dating apps with their pros and cons. A perfect dating app or site does not exist, but you can try the one that best suits your needs and requirements and deliver the best features. Since all our suggested options are absolutely free, you can take a hands-on experience with anyone without anything to lose. So make a catchy bio, upload your best clicks, and get started with one today!