Social media has been losing users over the last few years due to its data-selling practices. You become the focus of various advertisers as soon as you create your profile by providing your personal information. Facebook is no different. However, every problem comes with a solution; in this case, that solution is a location change. You can read our post as a reference to learn how to save your move on social media sites and hide your location on Facebook.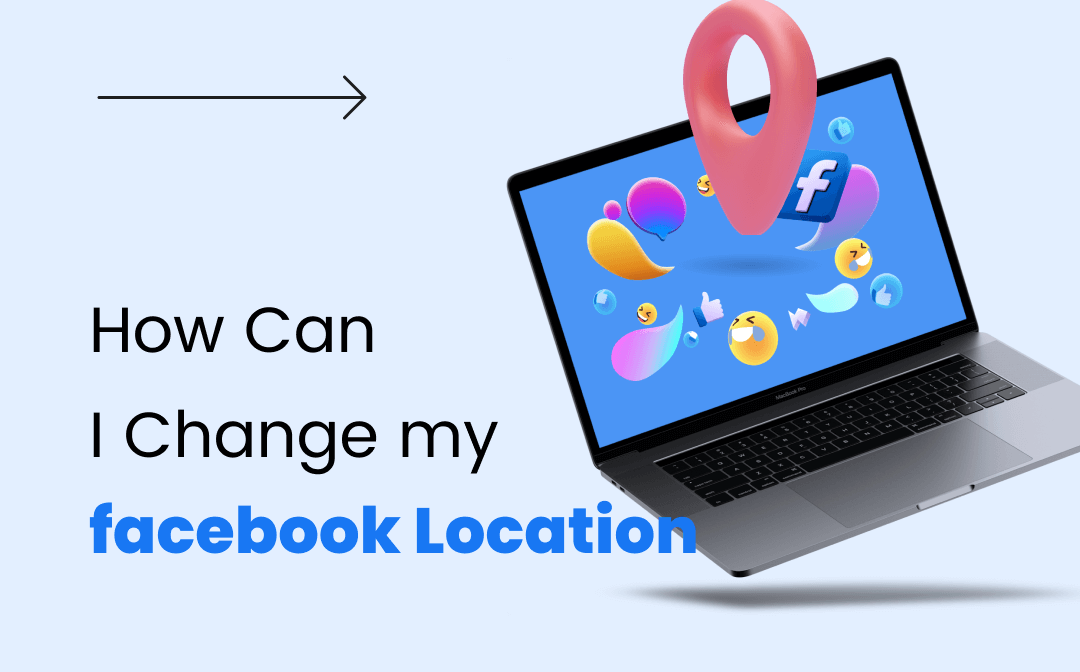 Few users know and have applied the various privacy options that Facebook has integrated. After reading this guide, you, too, can successfully change or hide your Facebook location. Let's see!
Facebook: How the Location option Plays the Tricks!
All your personal information must be included while creating your profile, including your name, last name, date of birth, educational background, place of employment, current city of residence, etc. Users previously entered all of their genuine information into the form without realizing it, making them indirectly easy pickings for marketers. To market and sell their products, they make use of the data. And after the app is downloaded to your phone, the real fun begins when it begins tracking your location.
In some circumstances, the location show or share is necessary, but it shouldn't compromise your privacy. The significance of changing your location on Facebook rests in this. The Facebook app updates with Check-in Location, Location on Facebook Dating, and Location on the Facebook Marketplace after seeing the user base decline. Let's explore how you change the settings to benefit from these most current upgrades.
How to Modify Check-in Location on Facebook
Facebook starts the check-in location when a user enters a new place; it can display on their profile. It'll be visible as a Check-in location. Though the function is optional, most of the time, without your approval, your profile shows where you're now. You can change the feature by following the below steps:
Step 1: Visit your timeline, write a post or check the published post.
Step 2: If you want to change the old post, click on the three dots at the top right, and choose Edit Post.
Step 3: Click on the location icon and enter the new location.
Step 4: Click on Save the Changes
Once done, the post will show the new location you just entered.
How to Change Location on Facebook Dating
After Tinder, Bumble or OkCupid, users prefer to find their matches on Facebook using the Facebook Dating feature. The feature will allow you to find a better match within a 100-mile radius of your current location. Here you can play tricks by changing your GPS, enabling you to find like-minded people and not be confined within a 100-mile distance. Let's know how you can date a guy who stays far from you but is ready to tread the path for you.
(Image from https://www.online-tech-tips.com)
Step 1: Open your Facebook app, and choose Dating.
Step 2: Pick your profile picture, and tap on the pencil icon to edit your profile.
Step 3: Choose Dating Location, next click on Update Dating location, click on Save lastly
It's done. Now you can find the best match that suits your profile.
How to Change Location on Facebook Marketplace
The marketplace feature is a phenomenal innovation from the Facebook technical team that became a haven for marketers. The simple use of this update is to buy and sell your product or service using the vast user base. However, it's the most killer feature that can destroy your privacy. You never know when and how all your details transfer to third-party marketers. The positive side is you can change your location in Marketplace to access the products you're looking for around your area.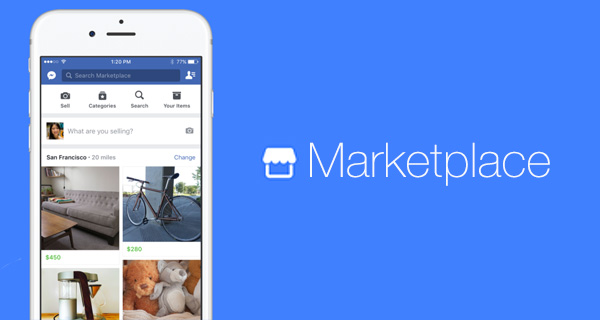 (Image from https://www.froneticsrealestate.com/facebook-marketplace-housing-affect-real-estate-marketers/)
Step 1: Visit your profile, open News Feed, then click on Marketplace. You'll get filter options; click on the location icon.
Step 2: Enter the location you want. You need to mention here how long distance you can cover.
Step 3: Click on Apply, and now you can find better search options
These are the edit options Facebook updates to save the user's privacy from spying. But technical users are not happy with the updates as all have loopholes, and data are not in safe hands. What's the remedy? Use professional location change software to ensure 100% safe and secure social media operation. How? Let's learn!
AWZ AnyPorter: The Best Tool to Change your Location on Facebook
You can use a professional tool to change the location on your phone so that Facebook tracking doesn't crack your accurate GPS, and AWZ AnyPorter is the perfect tool to operate. With AWZ AnyPorter, you do not need to change the Facebook settings repeatedly and effectively; you can hide, mock and show fake locations on your profile. However, as the Facebook settings modifications won't stay for a long day, better you must focus on your phone's GPS and change the location.
What are the benefits AWZ AnyPorter provides to its users?
Compatible with iOS, the tool offers complete secured operation. With its cutting-edge features, you can avail the following advantages:
You can hide your location to prevent location tracking from any social media apps
You can set mock locations to access what's the new deal social media offer
If you want to use the Facebook dating feature, you can use a fake location for better matches with your profile
You can adjust your moving speed while your phone GPS displays you're in travel mode now
If you want to manage your routes, you can use the location history option
If you're roaming in an unknown place, you can set your GPS coordinate to reach your destination easily
You can simulate your real movement at constant and variable speeds to make it authentic
You can customize your moving methods and decide how many times you go back and forth
You can subscribe to its customized service to access geo-restricted services
The software will take care of your phone's GPS settings; Jailbreaking is not required here
How to Change your GPS Location with AWZ AnyPorter?
If you want to avail all the recent updates based on location on Facebook, follow the simple methods:
Step 1: Install AWZ AnyPorter
Install the program on your iPhone, and spoof your location by clicking on 'Get Started.'
Step 2: Attach to your PC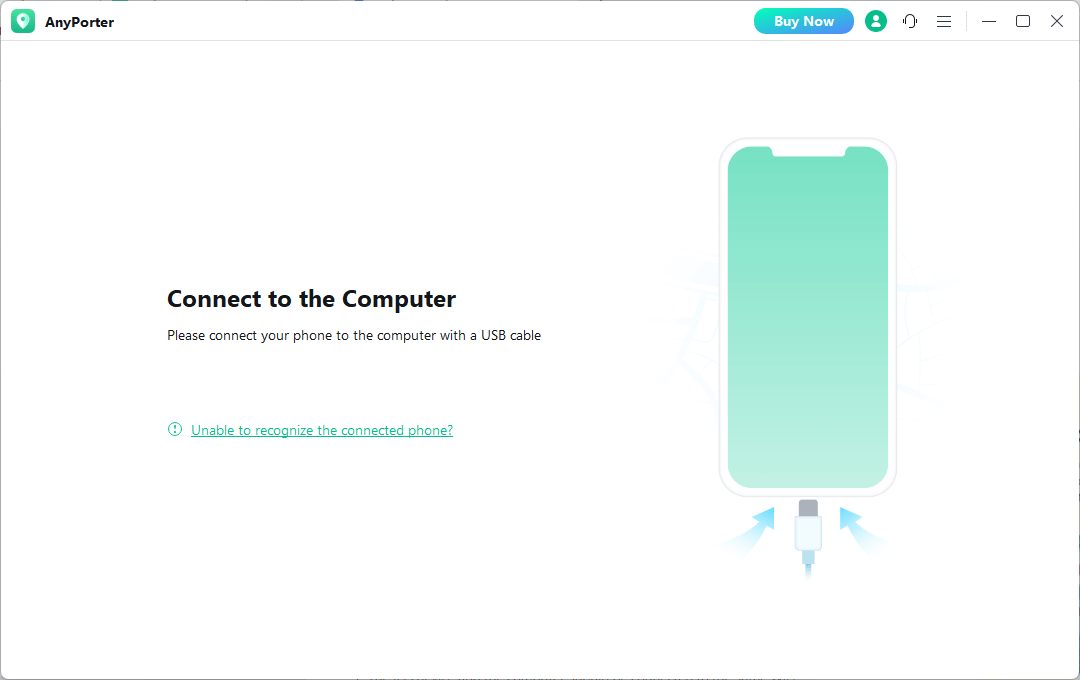 Make sure your phone is attached to your pc through a USB cable. Next, unlock your phone, tap on 'Trust' on your device and continue.
Step 3: Choose a new destination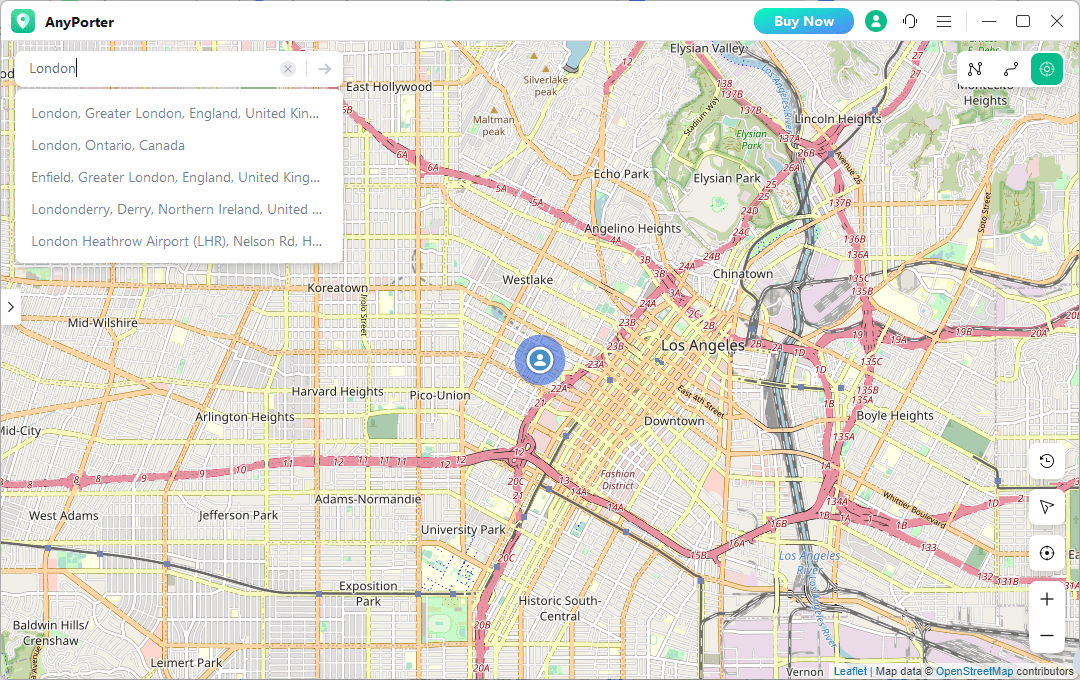 Once you load the maps, your present location will be visible on your screen. At the same time, your phone will be in Flight mode by default. Now you can pick a new spot and change the location. Go with changing a Pinpoint any place you wish on the map, or you can add a new address or coordinates in the top left corner search box. Click on the 'Go' button.
Step 4: Modify the GPS location in a single click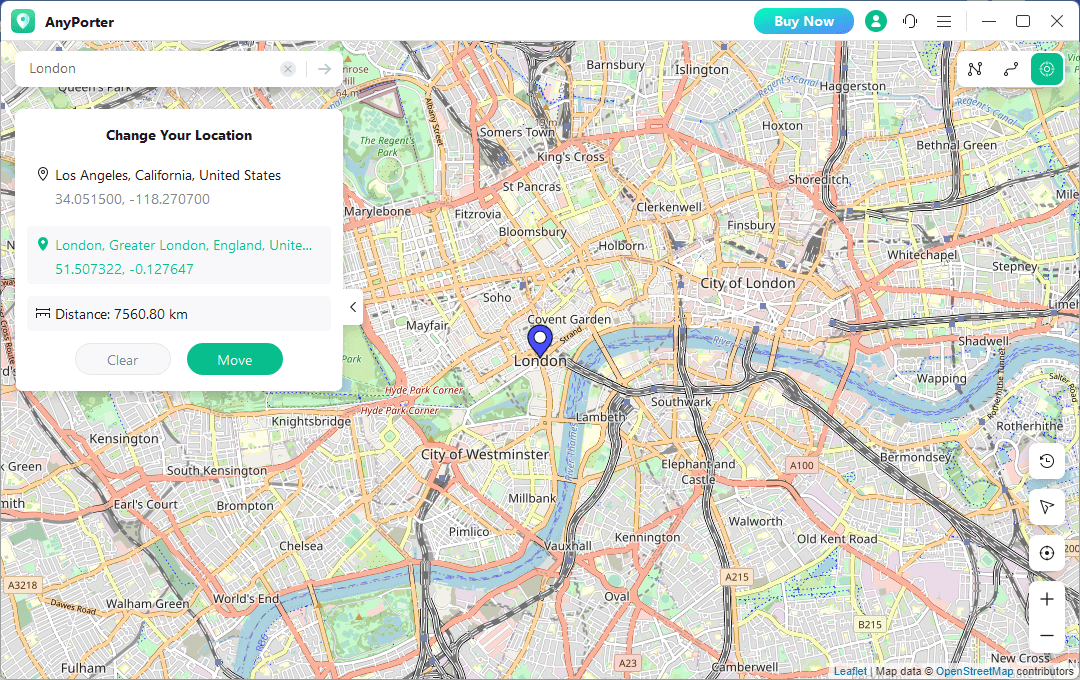 A sidebar with your detailed information will pop up and show your current location and destination. Click on Move in the sidebar.
Now your GPS location is successfully set. The good thing is all your location-based apps on your phone will remember the fake GPS location and display the same. If you want to know more about location spoofing, check out our FAQ session.
Frequently Asked Questions
How long does my Live Location stay on Facebook?
It'll stay for 60 minutes and be visible on your timeline and messenger app; however, if you wish, you can terminate it anytime.
Why does Facebook show my location whenever I log in?
Facebook doesn't come with a solution. Instead, we survey and conclude that if your phone's GPS is active and you forgot to log out from Facebook, it will keep showing your change location as you start moving with your phone. So, to avoid such circumstances, disable your phone GPS at the time of login, and don't forget to log out every time you visit your profile.
How can I hide my location on Facebook?
If you're an iPhone user, you can install AWZ AnyPorter and let the software hide your current GPS. If you go with Facebook's internal settings, it'll access your GPS anyhow, so it'll not be a practical step from your end. Instead, take help from a professional tool and secure your move.
To Wrap Up
The recent changes to Facebook's location settings have some severe problems that have caused consumers to avoid the social media behemoth. However, the world does not end here, and each difficulty has a key that leads to its solution. We discussed the most practical method for changing your iPhone's GPS position so that you can download the app, change your device's GPS, and enjoy seeing what's new on Facebook.