Introduction:
Have you ever seen an SOS or SOS only on your iPhone status bar? Before you panic, it's not a mistakenly enabled setting. But your phone may land into trouble ceasing all communication access to anyone. Before you or any of your friends fall into this situation, save this blog post, as SOS only does not allow network access to Google the solutions.
Before proceeding with the solutions, do you know what does SOS mean on iPhone? Let AWZware help you understand the meaning and its consequences and offer practical methods to deliver fruitful results. Follow us to seek answers and resolve the SOS only error.
What Does SOS Mean on iPhone?
As an iPhone user, you may wonder what does SOS mean on iPhone. SOS is an emergency feature on mobile devices that enables users to call for help. Once activated, the device will auto-call emergency services and send your location on iMessage to emergency contacts.
You can see SOS only on your device when you are outside the network coverage area, or your phone is unable to connect to a cellular network properly, indicating you cannot make/take phone calls, send messages, or use mobile data. However, you can use the emergency SOS service and call 911 or concerned authorities.
When your iPhone lands into SOS or SOS only, you can see a "No Service" or "Searching" error in the status bar. Alternatively, SOS or SOS only may appear at the top-right corner in iOS 16 or the top-left corner in iOS 15 and previous versions.
How to Fix SOS Only on iPhone
As you now know what does SOS mean on iPhone, you can follow any of the solutions below to get rid of SOS only on iPhone. Let's check the fixes and steps.
1. Restart iPhone
Restarting your device is the most convenient troubleshooting solution and solves the setting errors with a stable network connection.
For iPhone with Face ID
Step 1: Tap and hold the Volume up/down and side buttons together until the power-off slider shows up.
Step 2: Slide to turn off your phone.
For iPhone with Touch ID
Step 1: Tap and hold the side button.
Step 2: Drag the power slider to turn off the device.
2. Check Network
Check if you are at a location with low or no network coverage. As in this case, SOS only on iPhone will be activated, and "Call Failed" on iPhone will be displayed. Try moving around or checking a place with better connectivity.
3. Re-insert SIM
Your physical SIM card can disrupt network connectivity. But you can reset it to resolve the SOS only on iPhone error in a few steps.
Step 1: Take out the SIM from your iPhone.
Step 2: Restart your iPhone.
Step 3: Re-insert the SIM card.
4. Turn Cellular Data On and Off
Your iPhone might be stuck in an SOS-only state due to a network error. Try turning off cellular data and turning it on after a few seconds to see if the issue resolves.
Step 1: Move to Settings > Cellular Data/Mobile Data.
Step 2: Toggle off the Cellular Data/Mobile Data.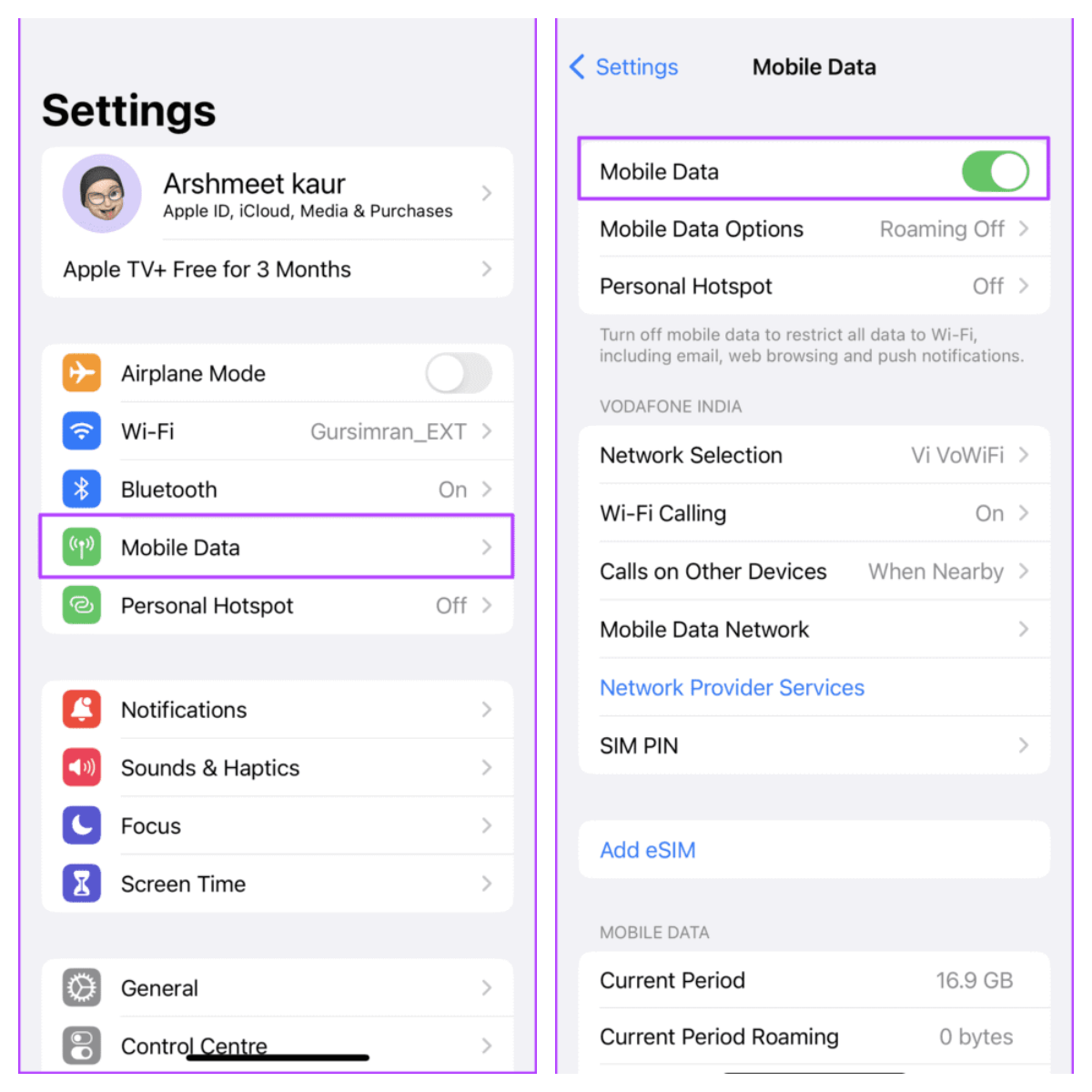 Step 3: Toggle on Cellular/Mobile Data after a few seconds.
5. Turn on Data Roaming
Your iPhone may have disabled the data roaming option. Check and turn it on to fix the SOS-only error.
Step 1: Launch Settings > Cellular/Mobile Data.
Step 2: Click Cellular/Mobile Data options.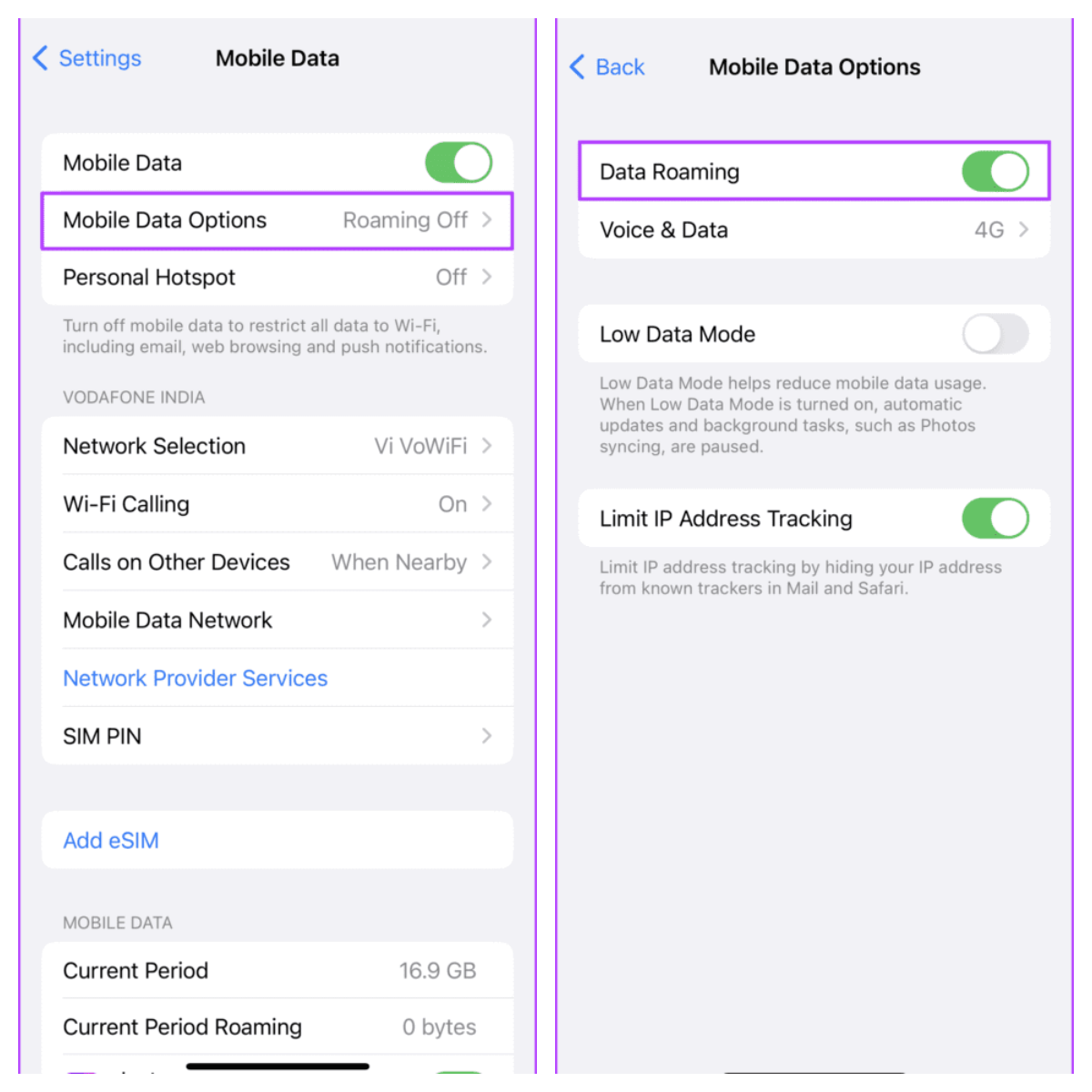 Step 3: Toggle on Data Roaming.
6. Connect to Right Networks
5G is not yet functional in most regions across the globe and can affect your signal strength and connection. Try disabling 5G on your device and connecting to a 4G network to see if the SOS only problem is resolved.
7. Turn on LTE
Even after following the above-listed fixes, if the problem persists and makes you wonder why does my phone say SOS only, try turning on LTE on an iPhone 6 or later version to fix the SOS-only error.
Step 1: Update your iPhone to the latest version of iOS.
Step 2: Launch Settings > Cellular.
Step 3: Click Cellular Data Options.
Step 4: Turn on Enable LTE.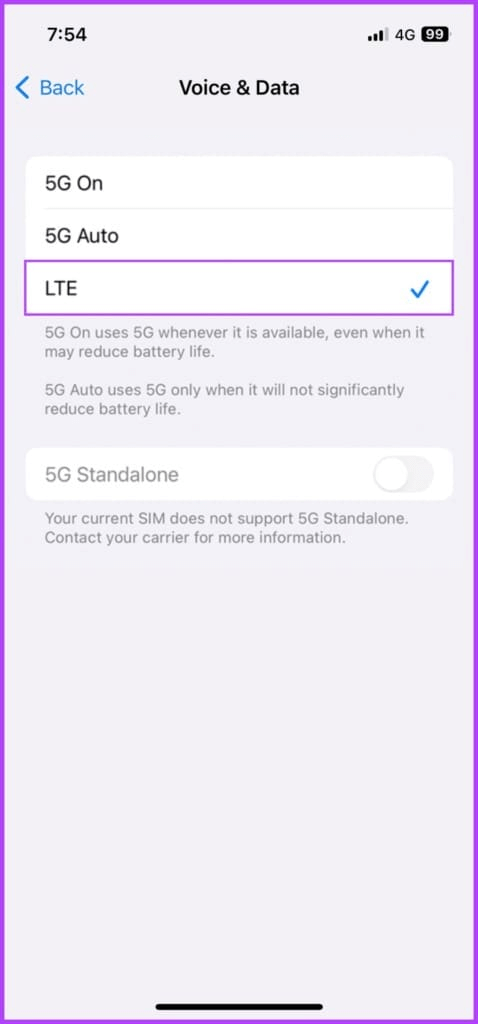 8. Manually update your carrier settings
Manually updating the carrier settings helps improve cellular connectivity and the device's overall performance. See to it that your iPhone is connected to a stable WiFi connection and Cellular Data is turned on before updating the carrier settings.
Step 1: Move to Settings > General.
Step 2: Click About.
Step 3: Tap Update to install (if an update is available).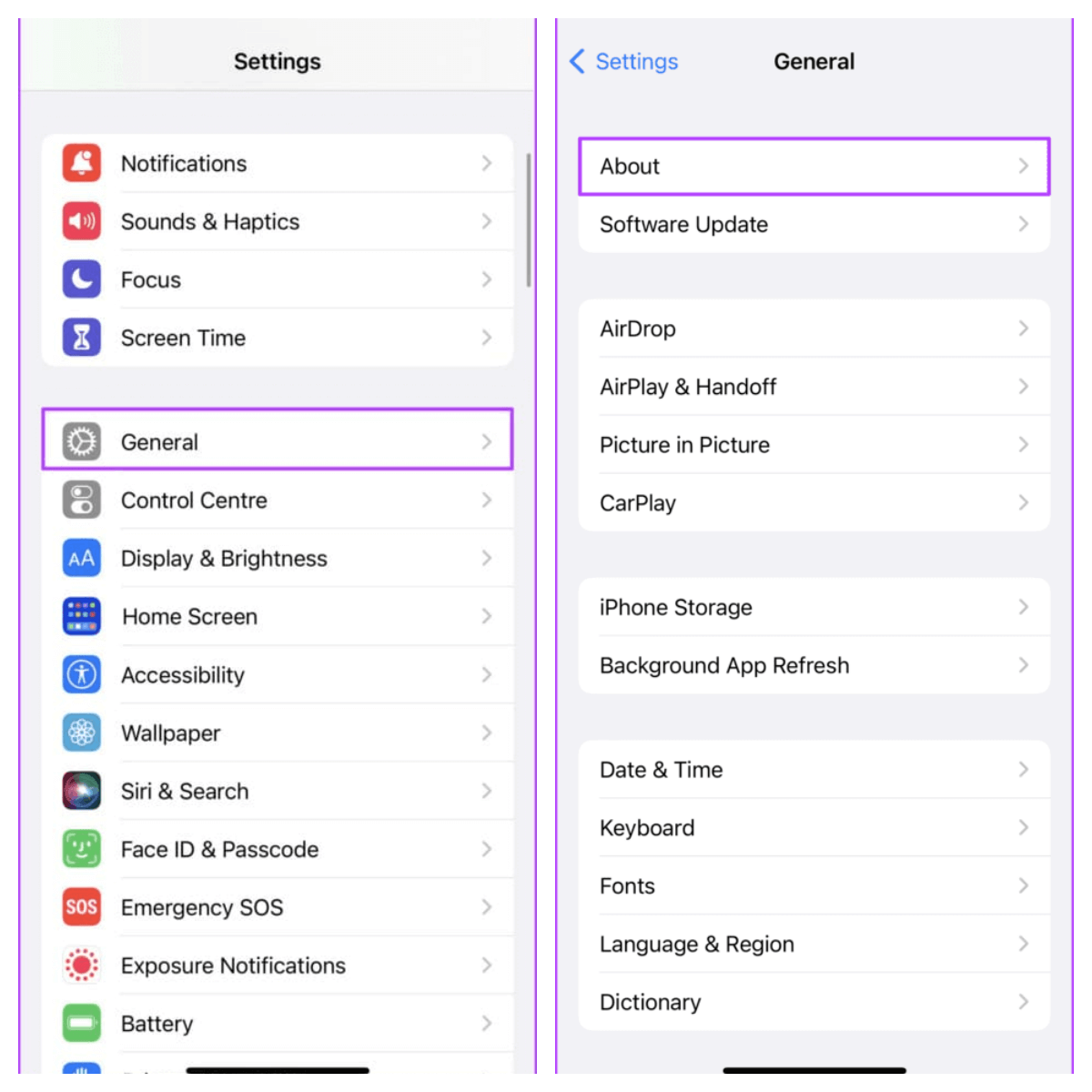 Note: You must manually download the new carrier settings if you set up an eSim or did one recently.
9. Reset the Network Settings
Try resetting the network settings to erase stored Bluetooth devices, VPN configurations, WiFi passwords, etc. And the SOS only issue can be solved.
Step 1: Launch Settings > General.
Step 2: Scroll down and click Transfer or Reset iPhone.
Step 3: Click Reset. Select Reset Network Settings and, if asked, enter the passcode.
Step 4: Confirm the action by tapping Reset Network Settings again.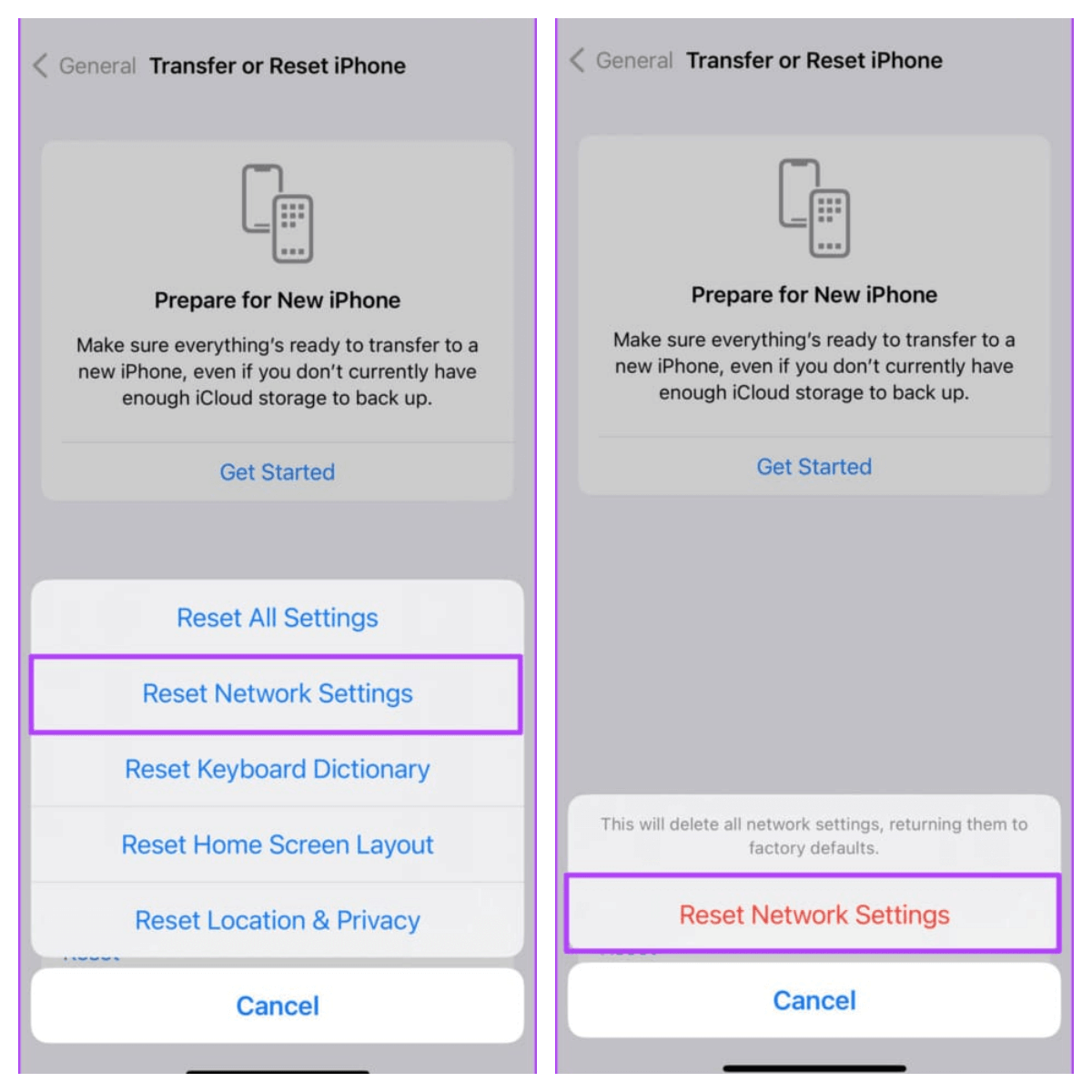 10. Contact Phone Carrier
If none of the above-listed methods works, try contacting the phone carrier or Apple Support to fix the SOS-only to get out of the situation. Call them and get it fixed with their suggestions. Let them know all the methods you have tried to yield fruitful results and concrete solutions.
Bonus Trick: How to Hide Your Location (iPhone)
AWZ Anyporter is a GPS spoofer tool to fake your location on your iPhone without jailbreak and teleport anywhere in the world in one click. It works with all location-based apps like AR games, dating apps, and social media platforms. You can easily hide, mock, and fake locations to protect privacy and access new features on social apps in other regions.
AWZ AnyPorter offers the following benefits to users.
Works seamlessly with geo-based services
It helps users move along a customized route
Fakes your GPS location on iPhone to anywhere in the world
Spoofs GPS of up to 5 devices at once
Check how to use the AWZ AnyPorter app to spoof location.
Step 1: Install and launch the app right away.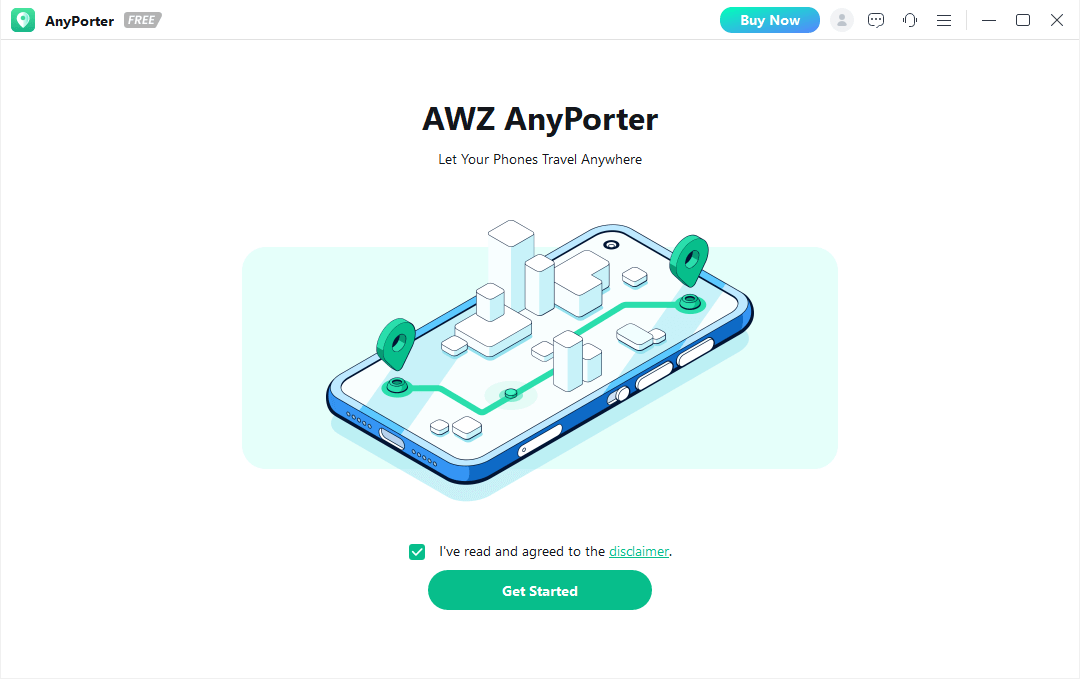 Step 2: Connect your mobile device (iPhone) to the computer using a USB cable.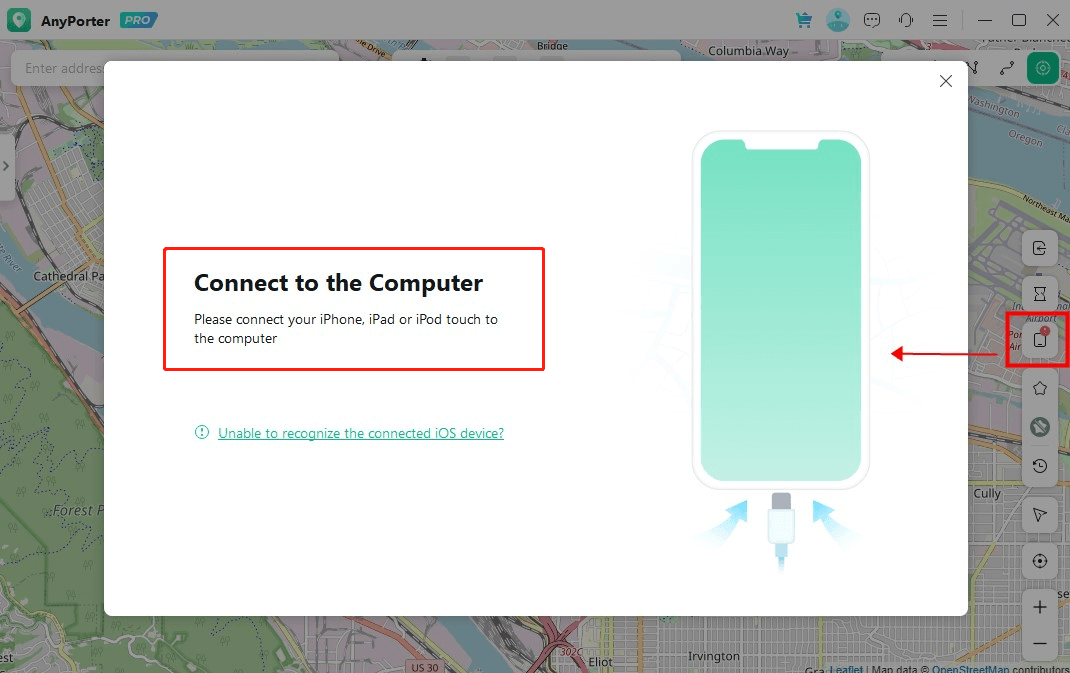 Step 3: Select a new destination by pinpointing a place or entering the GPS coordinate/address in the search box. Click the Arrow option.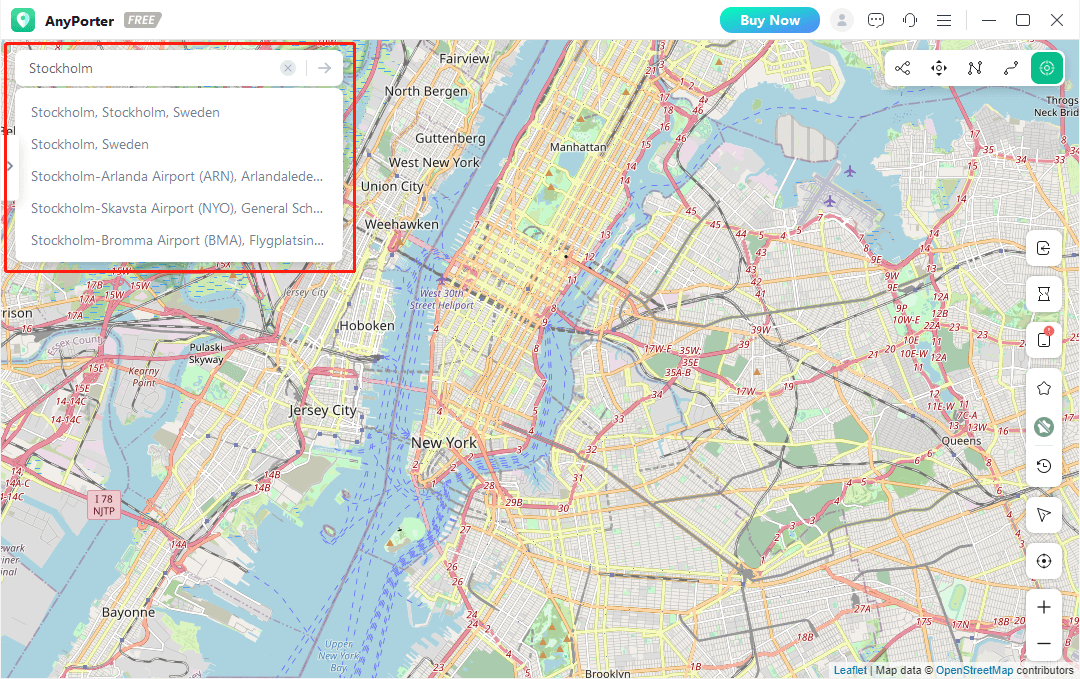 Step 4: A sidebar will appear with the detailed information. Click Move to change your GPS location on the phone and Geo-based apps successfully.
The Closing
Now you know what does SOS mean on iPhone. Your iPhone might be stuck in SOS only mode due to carrier issues, faulty or weak network coverage, a bug in iOS, active Airplane mode, a broken/damaged/ incorrectly inserted SIM card, etc.
This passage has provided efficient methods to resolve the issue in seconds. Moreover, you can use the AWZ AnyPorter app to hide, mock, and fake locations on your iPhone to teleport to any corner of the world hassle-free. Download and try it today!