If you are on this page to know everything about ChatGPT, the best way to understand this tool is if some tool reads this article on your behalf, and you would get your required information directly and instantly from this article without reading it. Even though it sounds too unrealistic to happen, lightning-fast Artificial Intelligence and machine learning can make anything possible in the blink of your eyes.

So, being a gen-z Alpha of Artificial Intelligence, ChatGPT has taken baby steps with its prototypes and is expected to make a revolutionary impact on any human endeavor. So, let's start where ChatGPT has started from and heading to.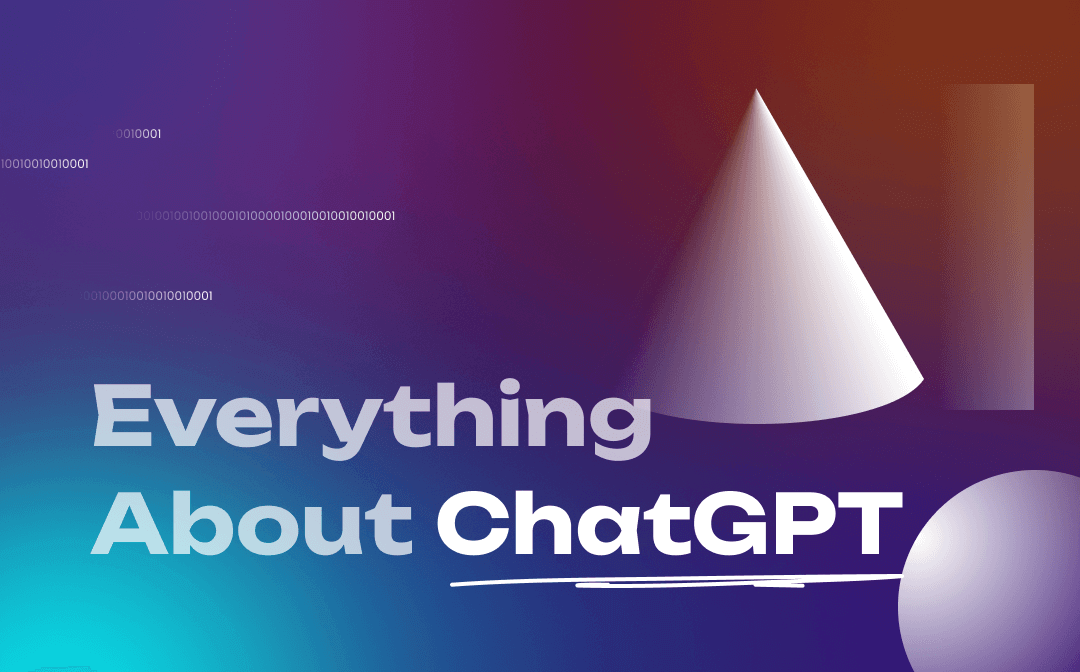 What does ChatGPT stand for?
ChatGPT refers to the "Chat Generative Pre-trained Transformer," and it is an AI-based chatbot that acts as a human conversationalist. This AI tool was recently launched on 30th November 2022 by the San Francisco-based research company OpenAI. This is a Large Language Model (LLM) chatbot with a massive database to predict and provide accurate words in a sentence.

With the advanced interpretation of the "text to image" algorithm, ChatGPT is meant to deliver results to any of your questions while comprehending the context. For example, while creating novels, decoding computer programs, composing music, or answering students' text questions, this chatbot is one platform with all solutions you can use for personal or professional purposes.
How does ChatGPT work?
So, following your prompt instructions, this chatbot responds accordingly using Reinforcement Learning from Human Feedback (RLHF). The ChatGPT model involves both supervised learning and reinforcement learning. Both learnings use human trainers for the model's better performance.

In supervised learning, the model was given a conversation where trainers play both the sides of user and AI assistance. On the other hand, in reinforcement learning, the trainer ranks responses that were created by the model in its prior conversation. All these learning models were created with the collaboration of Microsoft on their Azure supercomputing infrastructure. Along with this, OpenAI is also collecting data from ChatGPT users for further improvement.
What are the Finest Features of ChatGPT?
What makes this tool trending lies in its tempting features and function. While using this chatbot for any specific purpose, users hardly care about how this tool works. Instead, users always look for results that live up to their expectations. So, let's see the fascinating features of this application.
With this human conversational tool, you can get answers to any of your queries, like writing poetry/song lyrics, playing games, debugging computer programs, etc.
This tool generates results with more accuracy and less discrepancy in the information.
This chatbot can remember the previous prompt provided in the same conversation, and therefore according to journalists, this tool worked as a personalized therapist.
OpenAI has provided filters in this tool to filter queries related to racism or sexism.
It supports multiple languages but works best in English.
OpenAI plans to add a digital watermark to its text-generating system to prevent academic plagiarism or spam.
ChatGPT is a web-based application you can access on any device or platform using any web browser. It is not required to download or install any separate software to access this tool.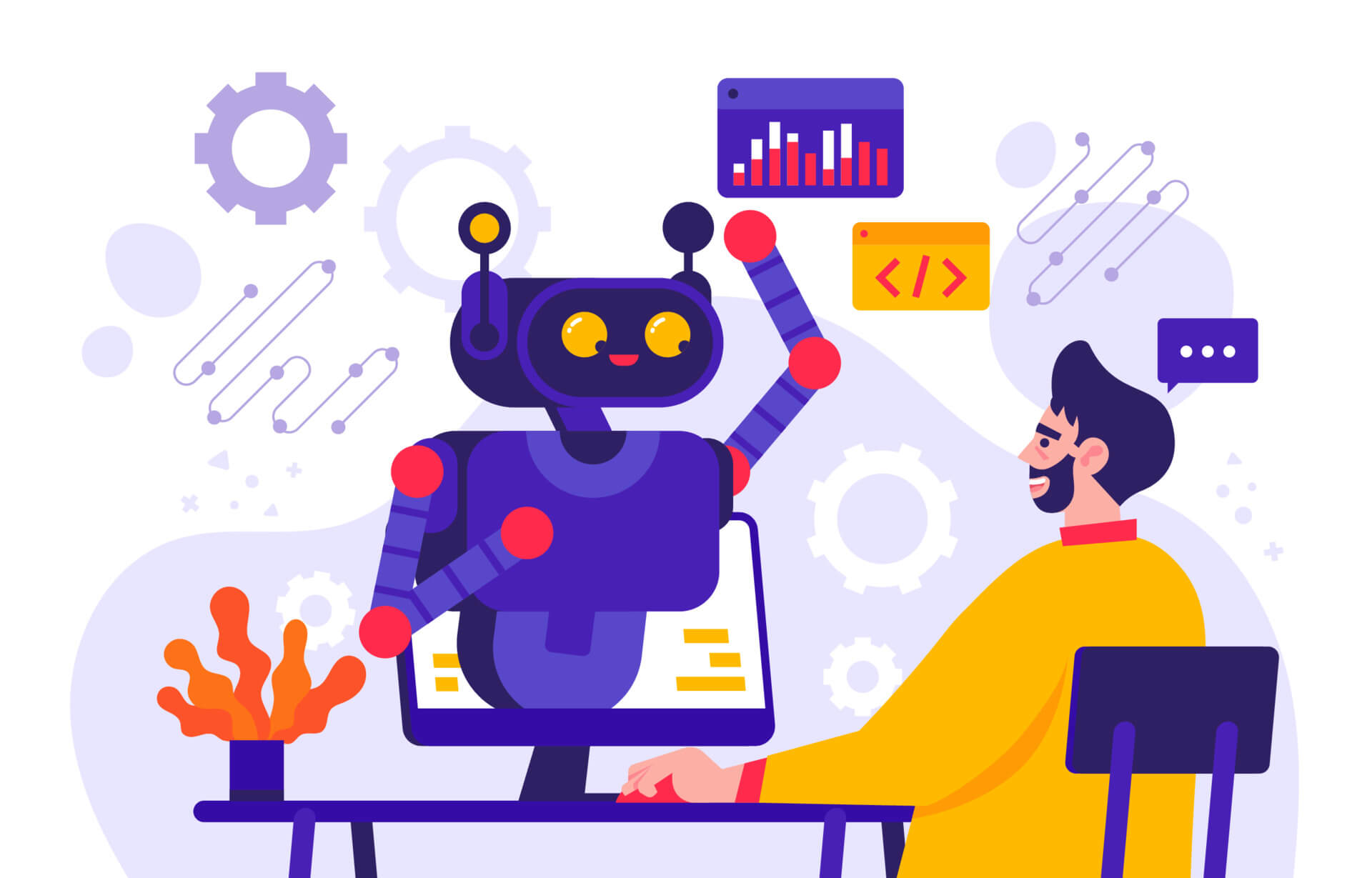 How much does ChatGPT cost?
The first version of this application has been launched, and this open-source application is entirely free to use. However, the next version of this app is expected to arrive anytime in 2023. OpenAI has started taking advanced registration for its premium version, which will be known as ChatGPT Plus, and will cost $20/month. In addition, there will be another professional plan that costs $42/per month. It is estimated that OpenAI has been spending around $3 million every month on developing this application.
How to use ChatGPT?
The minimum age criteria to use this application is 18 years. If you meet the age eligibility, get ready to use this tool following the given steps.

Step 1: Heading to the OpenAI homepage, select the "Try ChatGPT" option. Alternatively, the "Try" option can be accessed through the menu bar at the upper side of the website.

Step 2: Next, you will be asked to create an account/login with your email ID, or you can be asked for your phone number.

Step 3: After seeing the normal warning or disclaimer, start using this application while heading to the "Text Box" bellow the screen. This tool will generate a rapid reply to your queries. It takes around 5 seconds to get the reply.

Step 4: If you are unsatisfied with the result, select the "Try Again" option to get new results.

Step 5: To continue with your chat, you have to reply to the messages sent by ChatGPT in the message box. While clicking on the "New Thread" option on the left sidebar, you can start a new conversation.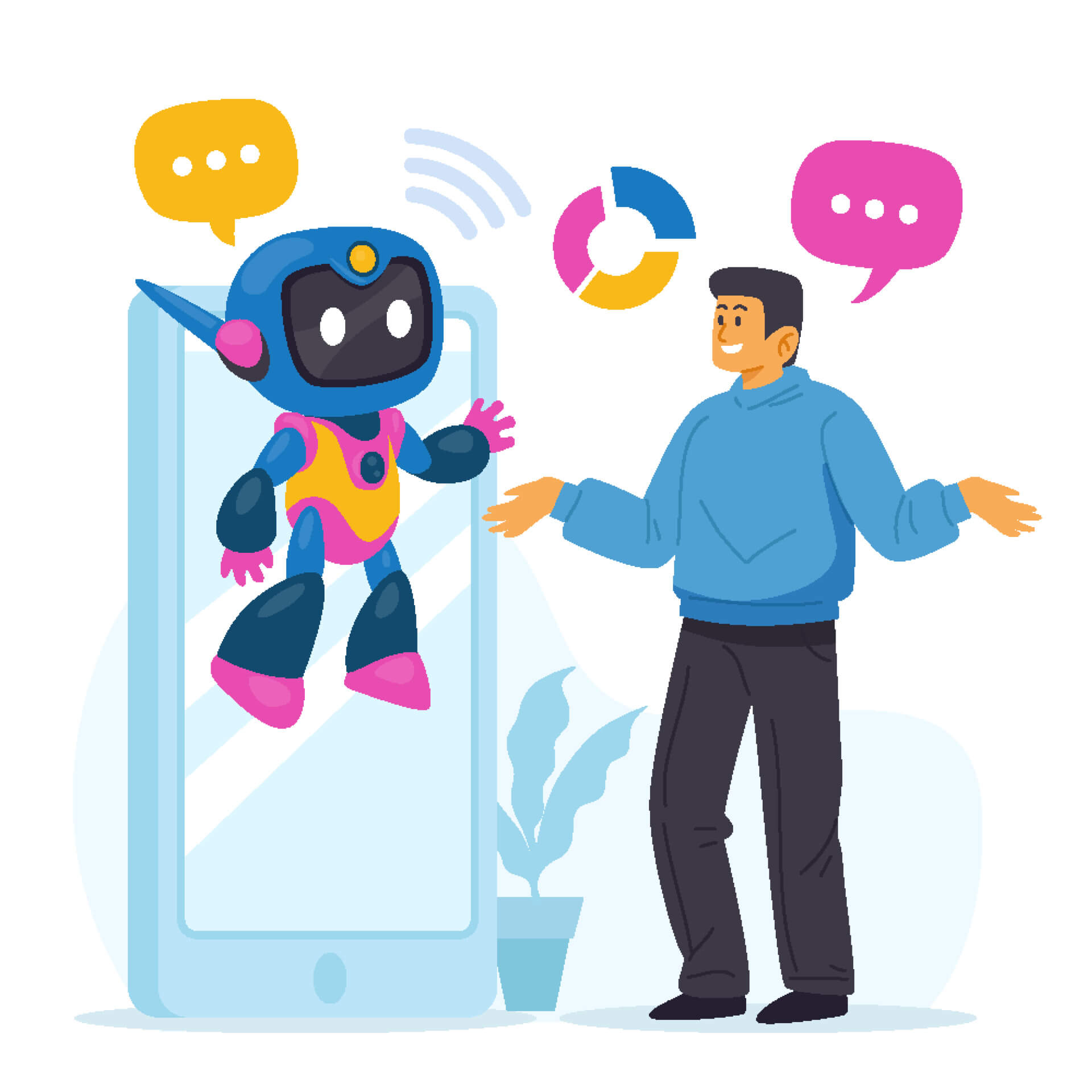 Is there a limitation on the ChatGPT application?
Since this recently launched its prototype version to test users' responses and acceptance, users have faced many limitations while using this tool. So let's have a glance at them.
The tool sometimes gives wrong, irrelevant, and useless answers to your queries.
This application finds receiving and responding to the same prompt multiple times difficult.
Since this tool doesn't have an anti-plagiarism feature, it wouldn't give your plagiarism-free original content.
It uses certain phrases repeatedly in the process of accessing this tool.
Sometimes it shows negative responses when you try to refuse any inappropriate requests.
This tool is not supposed to give any opinion on any political issue.
What are the user's opinions about ChatGPT?
Even though in a very short period, ChatGPT reached more than 100 million users; it has made a very strong impact on its users. While some have found this application a time-ahead revolutionary tool, some feel it could threaten the coming generation. So, let's see both the For and Against opinions about this new-age application.
| | |
| --- | --- |
| Supportive Reasons | Objectionable Reasons |
| All-in-Application to reduce human effort in creativity or technical work. | The large language model is a threat to search engine business. |
| It generates impressive details in the human-like text. | It could be a job killer in the coming years and could be a threat to professionals. |
| It increases the scalability of your business while reducing its costs. | According to some journalists, this tool hallucinates with some abrupt answers. |
| It generates highly organized content with clear logic. | It uses unnatural phrases and gives expressionless insights. |
| You can easily discriminate between content made for SEO purposes and content meant for the reader's usability. | It can write malicious code and it could be a threat to cybersecurity. |
| It provides excellence in customer service. | It could be dangerous for kids and higher education. |
| It increases productivity in your business or personal workspace. | It will also encourage intellectual dishonesty. |
How to make the most out of ChatGPT?
Since this is a very new application with an AI algorithm, if you think you need professional training or prior knowledge to use this tool, you are certainly overthinking. Even though this application has an easy and simple interface, you can also have lots of tutorials available in the PDF file on the internet. So, while downloading these PDF format tutorials, you can explore the entire ChatGPT platform according to your specifications.

PDF is a universal file format with the advantages of graphic integrity, all content compatibility, convenience, security, and compactness. So, while downloading any PDF file about how to use ChatGPT on your computer, it will be easy to comprehend every aspect of this application to its best ability.
How to optimize PDF files with customization?
If you have downloaded multiple PDF files to get the maximum insights about ChatGPT, it's better to combine them in one file with the merging option of SwifDoo PDF software. While reading the content in the PDF, you may find some important information that you want to mark separately; you can easily highlight these lines or paragraphs with the highlighting feature of this software.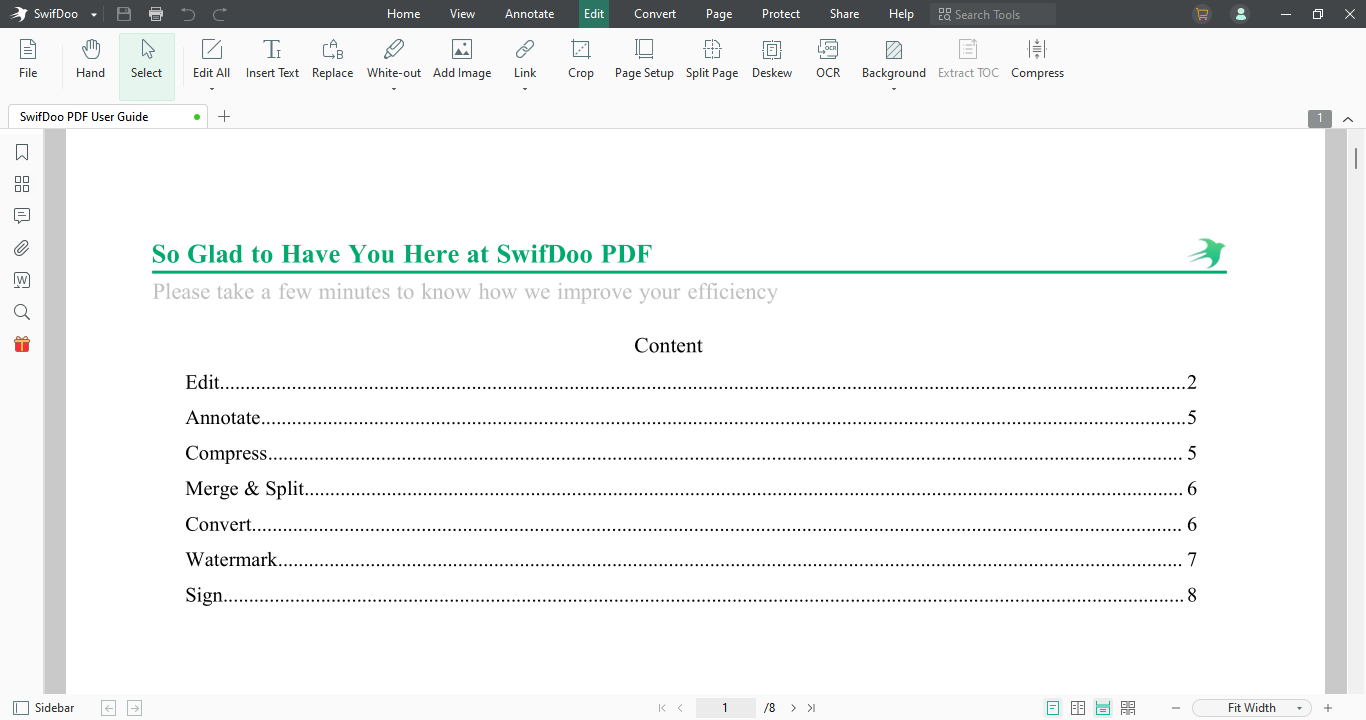 Along with highlighting, if you want to add some text to your PDF file or insert any other information to your existing document, try the annotate tool to meet your requirement. You can also apply some other editing tools of this software to customize your downloaded PDFs to access accurate information about ChatGPT wherever you want in a few clicks.
After your final customization of all the PDFs, if you want to accommodate all of them in the limited space on your computer, the cropping and converting options of SwifDoo would be a handy solution. So, it's wise and convenient to use the advanced tools and techniques or SwifDoo PDF to stay ahead with the smartest service of ChatGPT.
Final Feed
If you are about to enter the AI world of ChatGPT, it's very important to know how to use ChatGPT for your purpose. Any random use of this tool may mislead you about this application. So, you must keep all the above-mentioned information in mind while using the time-ahead tool with your fingertips. To get detailed insights about this software, you must go through the different PDF tutorials repeatedly at your convenience and customization with the SwifDoo PDF tool.