Whether personal or office client calls, the built-in FaceTime app on iOS devices makes it a one-click trick. However, you get stuck in the middle of your FaceTime call or can't even make any FaceTime call when a FaceTime not working error happens.
Instead of getting into random solutions to fix this problem instantly, you better find out the reason that causes the problem. The faster you target the cause, the quicker you resolve the issue. So, here first, you will know why is FaceTime not working and then the top 16 tips to fix it in the blog by AWZware.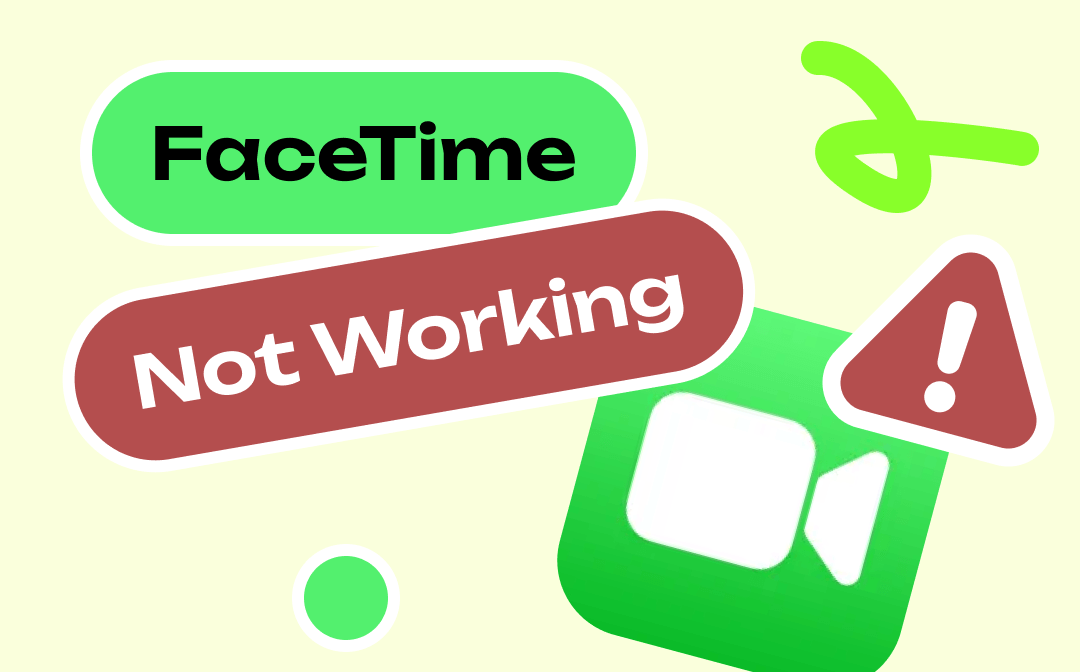 What is FaceTime on the iPhone?
Apple has introduced a built-in video call app called FaceTime to all iOS devices, including iPhone, iPad, Mac, etc. Using this app, you can make video calls between iOS devices, but this app is not available for Android users. However, Android users can't install this app to make a FaceTime call, but they can receive FaceTime calls on their devices using any web browser.
Why won't my FaceTime Work?
Sometimes Apple users face issues when FaceTime is not working on iPhone, and they want to know why isn't my FaceTime is not working. So, let's see what causes FaceTime not working issue.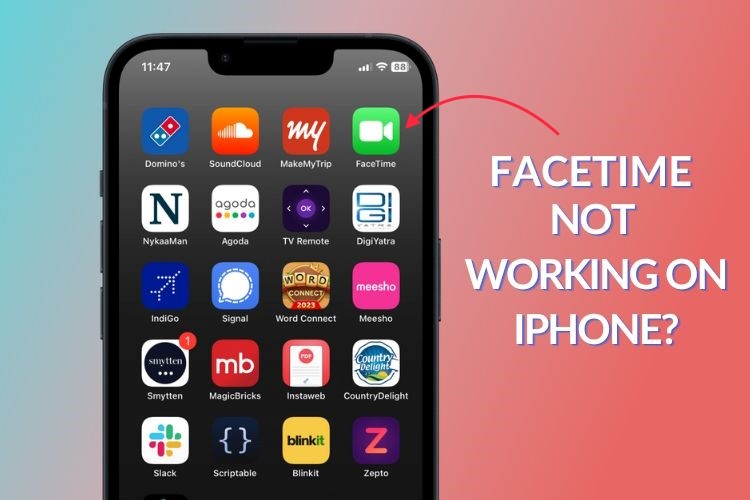 FaceTime may be disabled on your iPhone.
FaceTime apps are not supported in your country.
The person you call doesn't have a FaceTime app on his device.
Poor internet connectivity.
Check whether the number you are trying is saved in the FaceTime content list.
FaceTime group calls can be the reason if someone in the group has any kind of FaceTime not working issue.
The FaceTime app is not updated on your new device.
How to fix FaceTime not working on iPhones?
To initiate the FaceTime call on your iPhone, you can't even find the FaceTime icon; when you click it, it doesn't work. If you face any FaceTime not working issue, you must try the given fixes to resolve this problem.
You must ensure your iPhone's FaceTime app is enabled. To turn it on, you must move to the Setting >> FaceTime >> toggle the FaceTime slider to turn or green.
Make sure you have added your phone number or email address to your FaceTime app so people can reach you. To check this, head to Settings> FaceTime and check whether you have added your phone number/ email / both > move to the You can be reached by FaceTime section.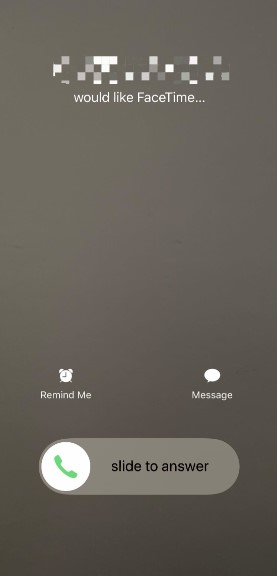 The person you call must have a FaceTime app or FaceTime call answering option. They must have FaceTime-compatible devices. And they also need to keep the user-facing camera on.
You must be sure about the internet connectivity of your iPhone. Make sure that your device is connected to Wi-Fi or cellular data and not in Airplane mode.
If you have blocked any number or someone has blocked your number, you may face FaceTime not working. To check, move to Settings >> FaceTime >> Blocked Contacts. You have to unblock the person to reach him through FaceTime.
When you ask why isn't my FaceTime working, you may find that your FaceTime app icon is missing. While using "Content Restriction," the FaceTime app may have been turned off. To check, head to Settings >> then Genera >> then Screen Time >> Content & Privacy Restrictions. If you see the Restriction is on, you must give the passcode >> Allow Apps >> FaceTime/Camera. If the Restriction is on, turn it off.
You must check whether the FaceTime app got deleted mistakenly or not. In that case, you must reinstall the app from the app store.
Ensure that your cellular data company provider supports the FaceTime app when your iPhone is connected to cellular data rather than Wi-Fi. So, you must confirm that your carrier just supports the FaceTime app.
When you come across FaceTime not working on your iPhone, you must check whether the FaceTime app is permitted in your country. In some countries or regions, FaceTime or FaceTime audio calls are restricted.
While finding the reason why is FaceTime not working, you have to make sure that you are not forwarding your FaceTime call or you are not switching FaceTime call to a phone call or audio call. Because the FaceTime app does not support these options.
When you think about why my FaceTime is not working, you must check whether you have updated your iPhone. If you haven't for a long time, it's time to update your device to fix the problem.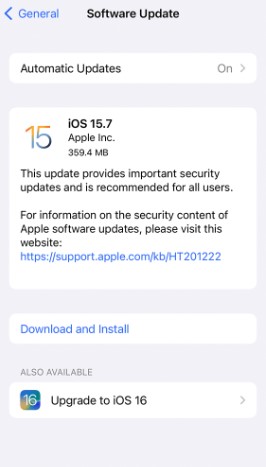 To identify the reason why won't my FaceTime work, you must ensure that the internet connection you are using is not slow, and it must not be shared by other users. Due to slow or internet connectivity, you may face a black screen, breaking video calls, dropped calls, unable to connect alert, etc. So, both persons connected to FaceTime must have a fast and stable internet connection.
When you have no clue why the FaceTime video not working, you can simply restart your iPhone and try the FaceTime app all over again to initiate your call and make sure that the user's camera of your iPhone is on.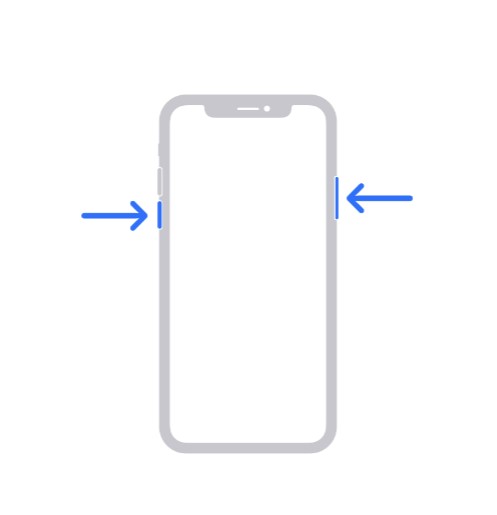 If your FaceTime not working, you must check through the Apple System Status website to know whether FaceTime is down or not. Sometimes Apple service is down, and you must give up sometimes to fix it.
If you are trying to connect to a FaceTime Group call, make sure that your device supports this FaceTime feature is quite outdated. You also need to be sure that you haven't exited the maximum number of connected people, which is a maximum of 32 people.
Another way to fix your FaceTime not working issue is to set the date & time on your device automatically. To do this, head to Settings >> then General >> next, date & time >> turn on the "Set Automatically" option.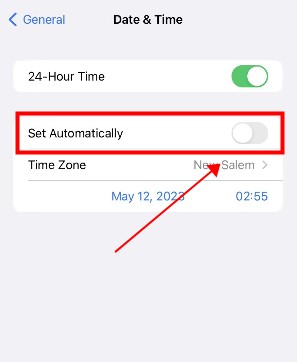 Conclusion
So, if you're stuck with your FaceTime not working problem, you can try any of the above solutions if you know the specific reason behind this problem. Otherwise, if you have no clue why is FaceTime not working, you can try the fixes one after another. If nothing works for you, you must contact the Apple service center.