Your love may unexpectedly knock on your door at any time. So be ready to extend a warm greeting to them. But what if a wall separates your two hearts? Forget sappy conversations and romantic fantasies; here, location is the key. You might be familiar with how to change location on your iPhone if you frequently use dating apps. If not, stick around because we'll explain how to modify your location in our article.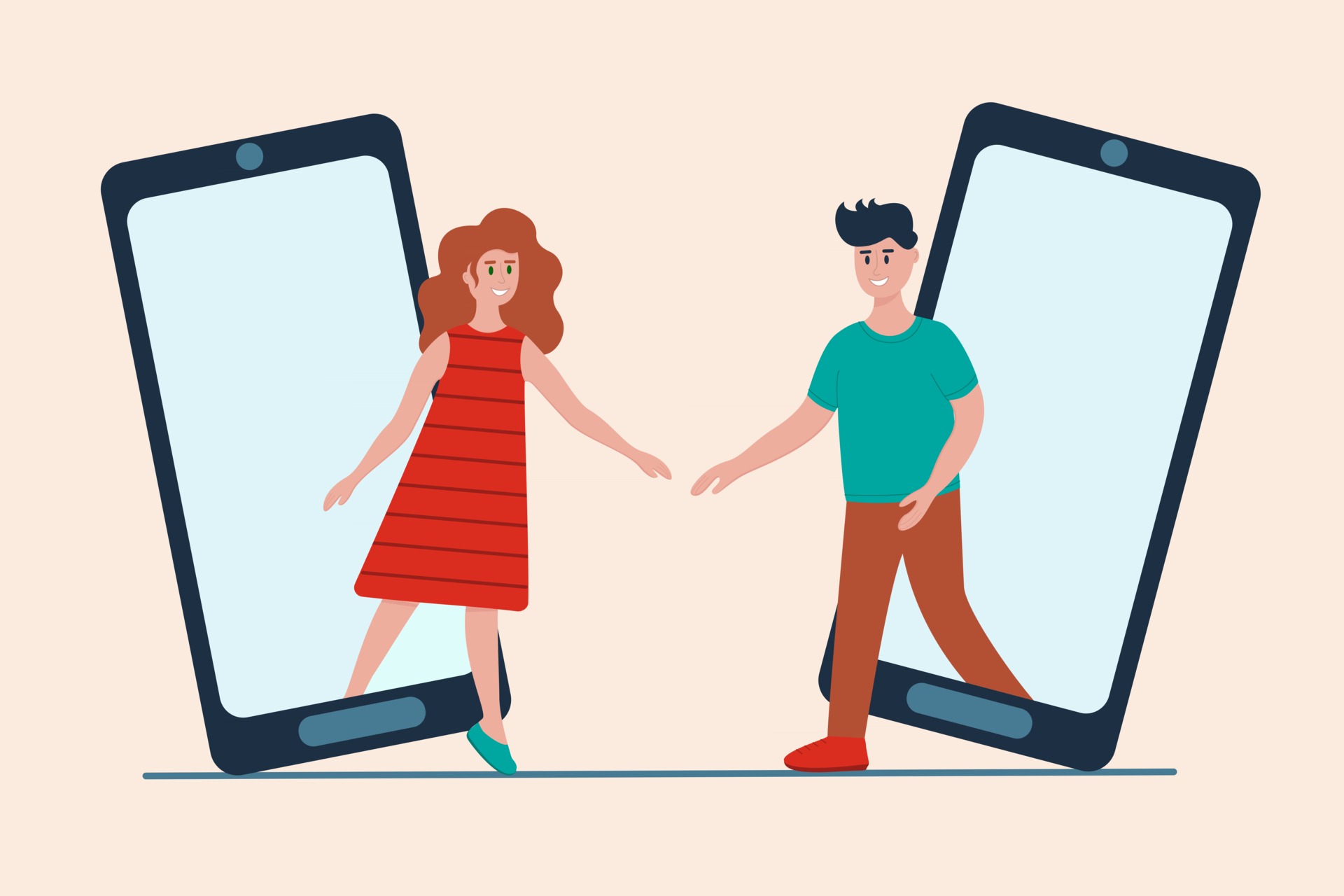 People travel to various destinations to meet new people, taste the local cuisine, and take in the local culture. Even Tinder-like dating apps urge users to explore different areas and towns in search of their true love. For example, the circle can be complete if you know how to change location on an iPhone and like the company of new people nearby. In the next part of our article, we will discuss location spoofing and its advantages.
Love Is In the Air. What Is Your Take on It?
Travel made it possible to meet new people, taste fresh local food, and experience local culture. And travel can cause your location to shift frequently. If you have been using the free dating app for iPhone, you may have noticed that the changing GPS brings a variety of people, and chances are more that you will encounter similar-minded people that can change your life. So here comes the idea of putting the location-spoofing idea into action so that you can adjust your device and dating apps to spoof the location and find a better match.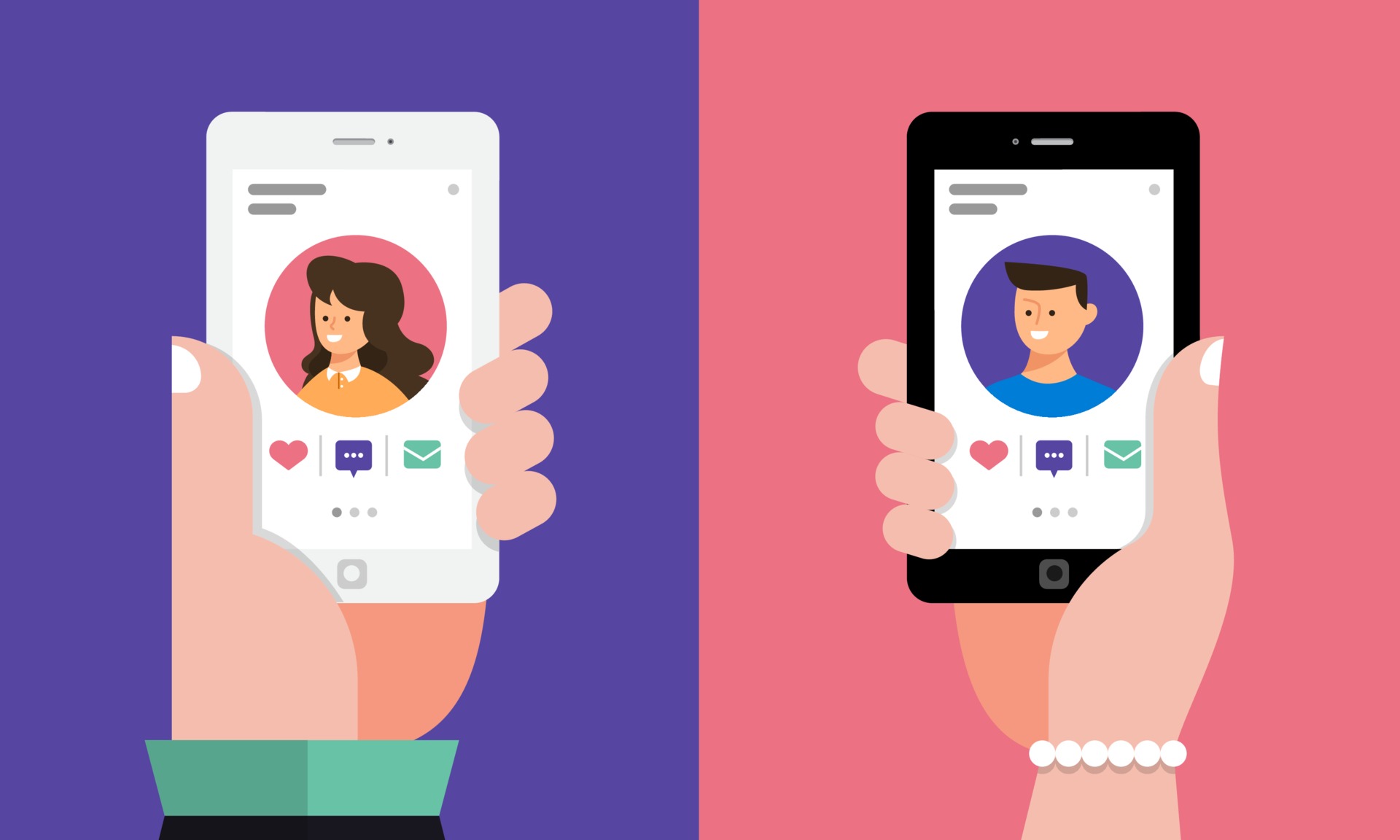 Tinder launched in 2012, and its swiping functionality and location feature engaged a million couples. The app settings offer search by location in real-time, so that while you are roaming around your city or other places, you'll get notifications of your match near you. You can arrange to meet with the others.
Location Settings: Try If You Know How to Do It
Other dating sites like Bumble, Happn, and OkCupid allow users to set the location under the profile picture. You can select different locations after going through its editing feature. But there's no guarantee that these apps do not store your location data and sell it to third-party vendors. So, safety should start with you. How? Let's discuss this.
Suppose you start using OkCupid, set up your profile, match your preferences, and enter the location. In this scenario, you'll either get your preferred match, or you may encounter a fake partner trying to frame you. And this is the point; you always go to a mock location so that you can contact your preferred partner if they are suitable for you, and random offenders could not trap you using your GPS.
Further, a mock location can help you find a better match than your actual location might fail to provide. Keep in mind both possibilities; you must go for faking your location while safely playing the game.
To mock your location, you need reliable and trustworthy software, as the dating app settings are not safe to use. So, let me introduce you to the safest software that can spoof your location without storing any location data on its server and provides you with all of the features you need to find a better match life partner without any geo-restrictions.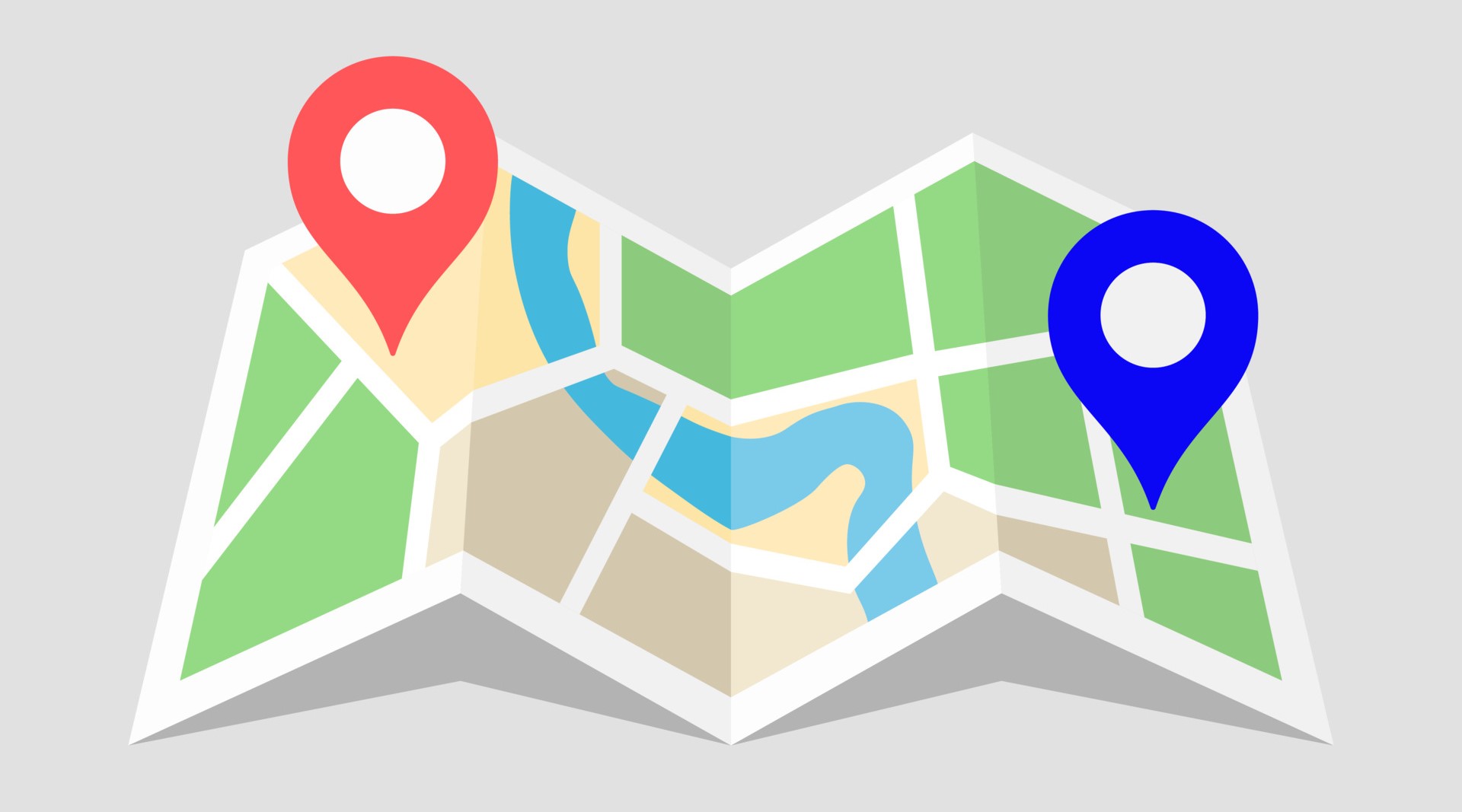 AWZ AnyPorter: Trustworthy Software for Spoofing Your Location
AWZ AnyPorter simplifies your life so you can feel the impact of technological advancement. The software is 100% safe and secure, and you can mock your location anytime you feel you need to do it. Compatible with iOS, you can operate its features from your iPhone and spoof your location while using your dating apps. The best part is you can teleport your GPS location to anywhere on this earth and find your best match.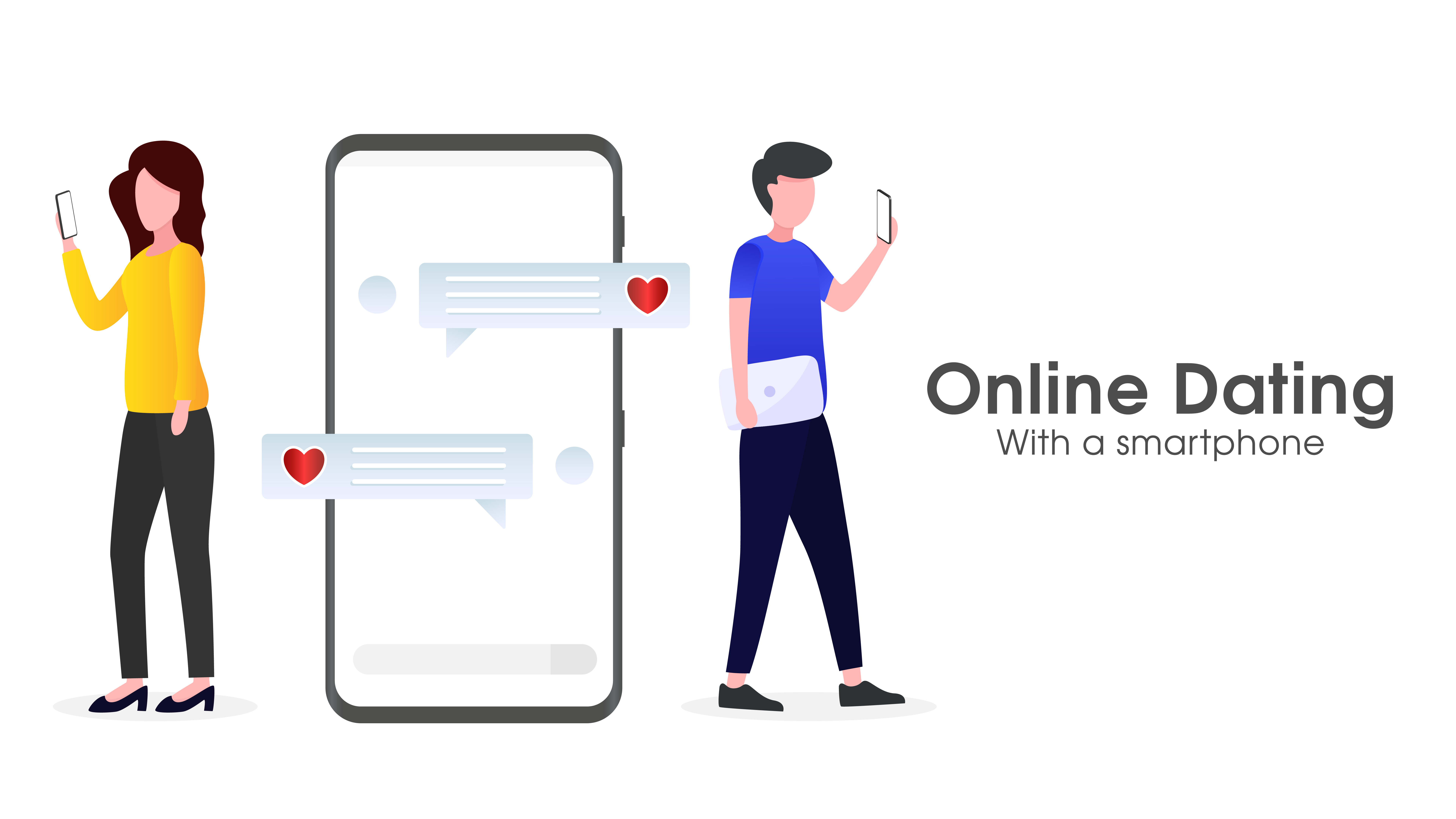 In other words, by concealing your true location, you can save yourself and avoid unwanted mishaps while using dating sites. AWZ AnyPorter can understand the importance of your location and offers a good list of benefits for its users. For example, you can hide, mock, or fake your GPS to find the best life partner or to save yourself from unexpected danger.
Why We Recommend AWZ AnyPorter to You
There are multiple reasons behind the recommendations, and you can justify them once you go through its vast features. They are:
You can hide your real location to prevent location tracking by dating sites.
You can mock your location to access special features offered by several social media platforms.
You can fake your location to find a better match using Tinder, Bumble, and OkCupid, as these apps generate matches based on your location.
After subscribing to a customized service option, you can bypass the geo-blocking service available for a specific area.
You can adjust your moving speed and display that now you're in cycling, walking or driving mode.
You can set your GPS coordinates to reach your destination quickly.
To avail of its location history feature, you can manage your routes.
You can simulate the actual movement to show that your move is authentic.
You can customize your movement as per your requirements.
The best part is you should not jailbreak your phone to change location, as once you install the software, it'll take care of the rest.
These are the primary features you can obtain once you install the software to your iPhone or iPad.
How to Change Your Location on Your iPhone
AWZ AnyPorter can spoof your location and help you find a better match. Follow the below steps to install the program on your iPhone or iPad.
Step 1: Download AnyPorter
Install the software on your Windows computers and click on "Get Started".
Step 2: Connect to your computer
Next, link your iPhone to your PC through a USB cable, unlock the phone, and tap on "Trust" on your phone to continue.
Step 3: Select a new destination
Once the map is loaded, your present location will pop up on your main screen, and by default, your iPhone will be in flight mode. Now you can change your location by picking a new area. You can pinpoint any place you like on the map or type an address or coordinates in the search box at the top-left corner. Now, tap the "Go" button.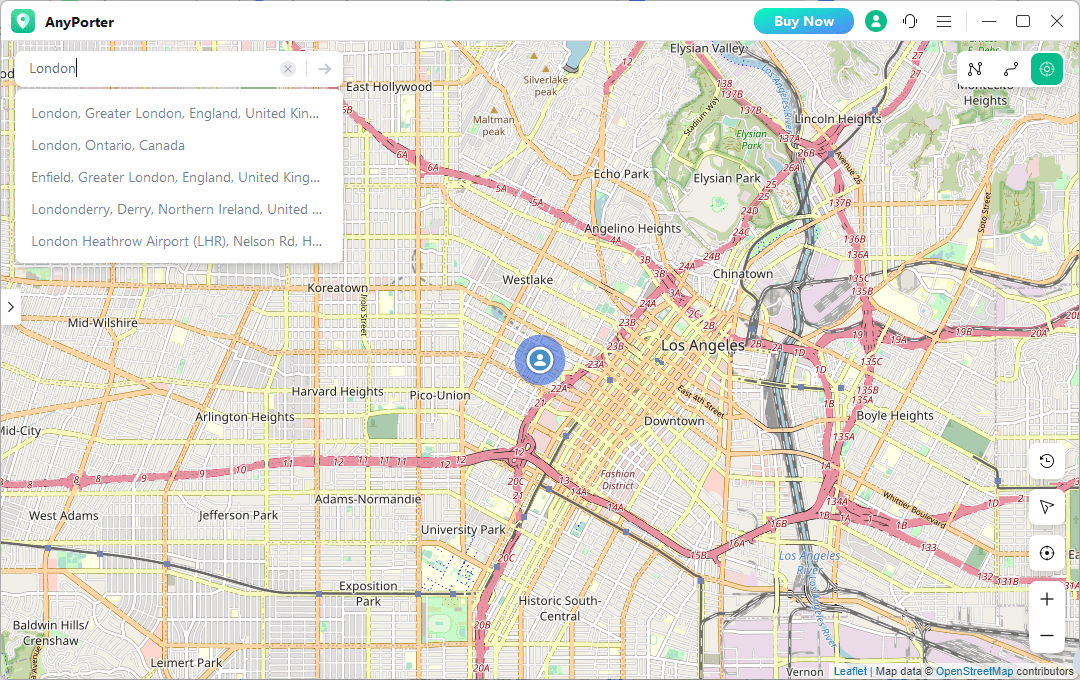 Step 4: Modify the GPS location with a single go
You'll notice the sidebar showing detailed information about your present location and destination. Click on the "Move" button in the sidebar.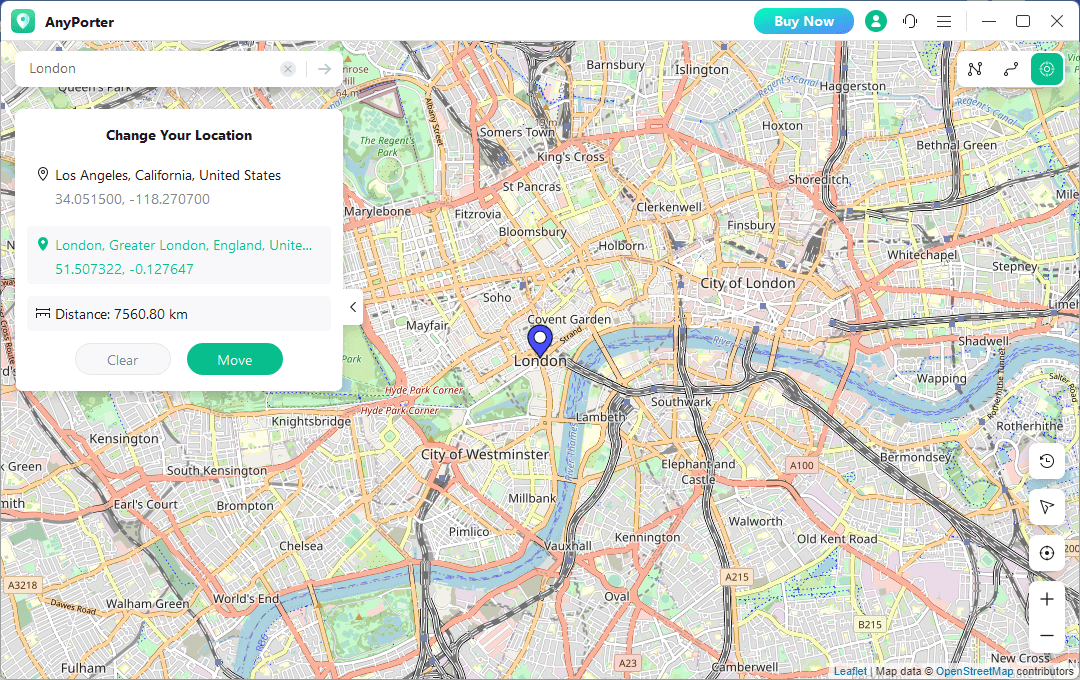 Now your GPS location on your iPhone has been successfully changed. Additionally, all your location-based applications will remember the fake GPS location from now on.
Last Part
If you use dating apps like Tinder, Bumble, OkCupid, and others regularly, you should be familiar with the settings for each app and how they prefer to match the location. Furthermore, your GPS location can be monitored to alert you to the most excellent matches nearby. With the trustworthy program AWZ AnyPorter, you can travel a little further and fake your location to meet like-minded individuals, hang out with them, and live your life the way you want.