Introduction:
Creating a Facebook poll is a good way to help you collect information over the Internet, especially in the Facebook community. It's a great tool for a brand to enhance awareness. Marketers can also gather feedback from customers. However, the process of adding a poll on Facebook can be tricky. So, we're composing this article: showing you how to create a poll on Facebook, covering all different pages.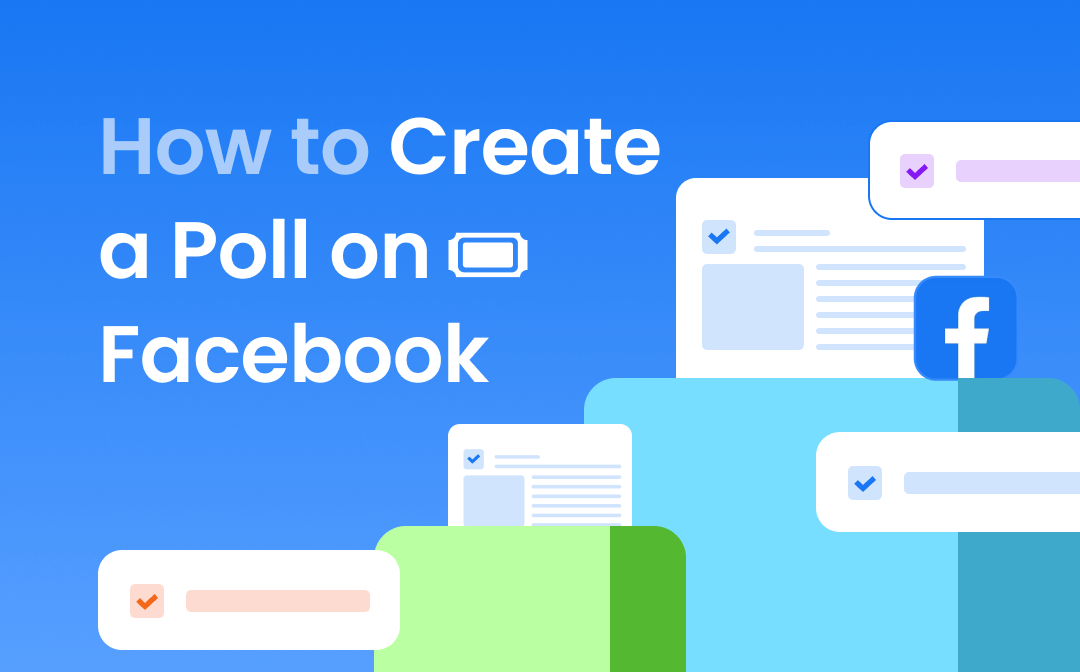 What Is a Facebook Poll?
Launched in 2007, Facebook poll is a free feature that is used to ask questions and gather feedback from this platform. It can be created on a timeline, story, and business page. When making a Facebook poll, you propose the question and offer some answers for them to choose from. It enables users to voice their opinions and is a good way to increase engagement. Likewise, a Facebook poll also helps the poll creator make decisions quickly if he/she has trouble with a tough question.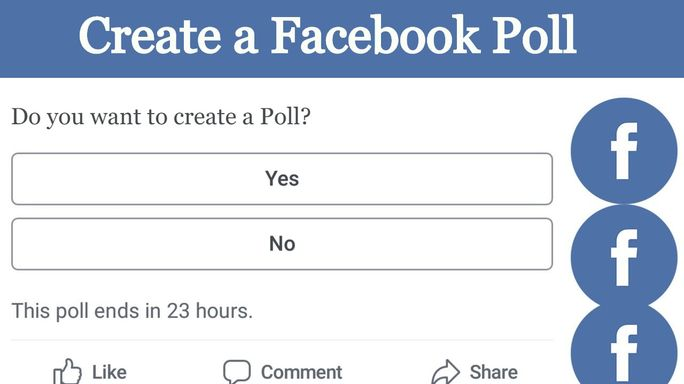 Benefits of creating polls on Facebook:
Increase audience's engagement on your Facebook posts
Help you make decisions when you encounter hard choices
Get to know your audience and their preferences
Gather feedback directly from real users
Attract the audience's attention to your Facebook posts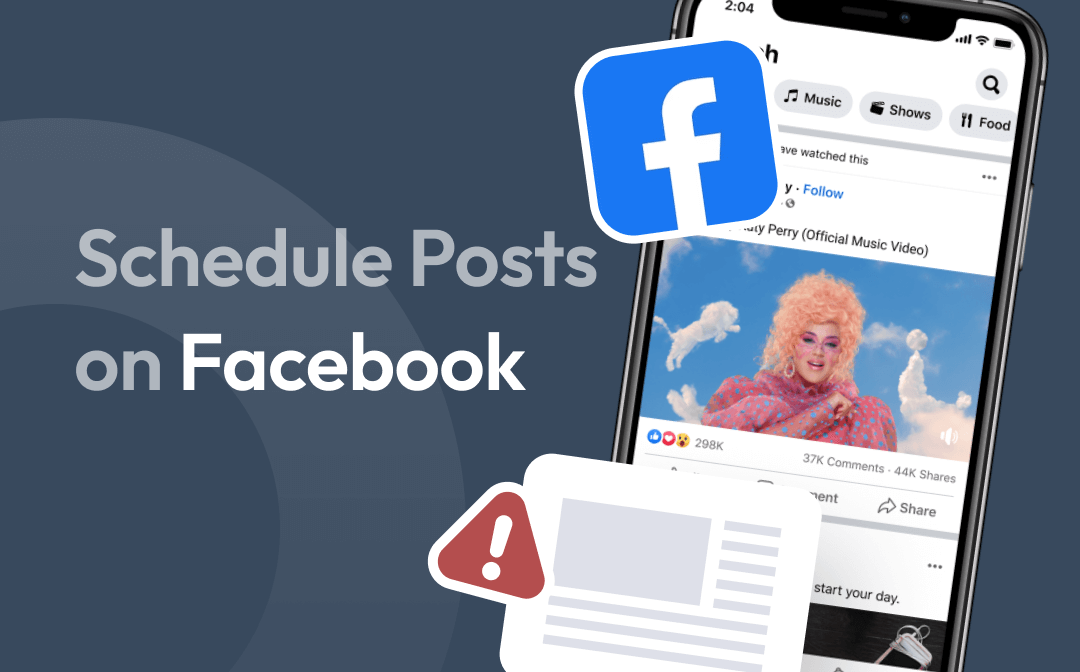 How to Schedule Posts on Facebook for Free 2023
This guide will show you how to schedule posts on Facebook for free, including the methods to schedule Facebook posts on iPhone, Android phone, and computer.
READ MORE >
How to Create a Facebook Poll
Notes: Some of Facebook polls can only be created via a mobile phone. So, make sure that you've logged into the Facebook app on both your phone and laptops before you make a poll.
In this part, we'll offer you a detailed guide to help you create polls on different Facebook pages. Before we dive in, be clear that there's no option for you to create Facebook polls on your personal pages. But you can find other instructions, so, just keep reading.
Make a Facebook Poll on the Business Page
If you're running a business Facebook account, it's easy to create a poll on your business page. Business pages are different from the profile page because you can pay for advanced options. Creating a Facebook poll on a business page is a good way to help you promote your business and know quickly what customers like and dislike.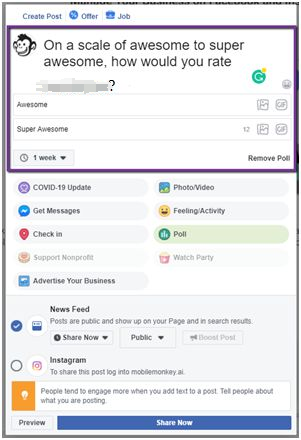 Let's see how to create a poll on Facebook business page:
1. Go to your Facebook business page and click Create Post.
2. Select Poll from the dropdown menu.
3. Input your question and answers.
4. Post this poll on your Facebook.
Publish a Poll on Facebook Story
Facebook Stories are short, user-generated collections of photos, videos, text, or GIFs that will be removed after 24 hours from the time it went public. They will display at the top of your newsfeed, available both on the web and from a mobile app. By making a poll on Facebook story, you offer an instant engagement chance for people who watch your stories.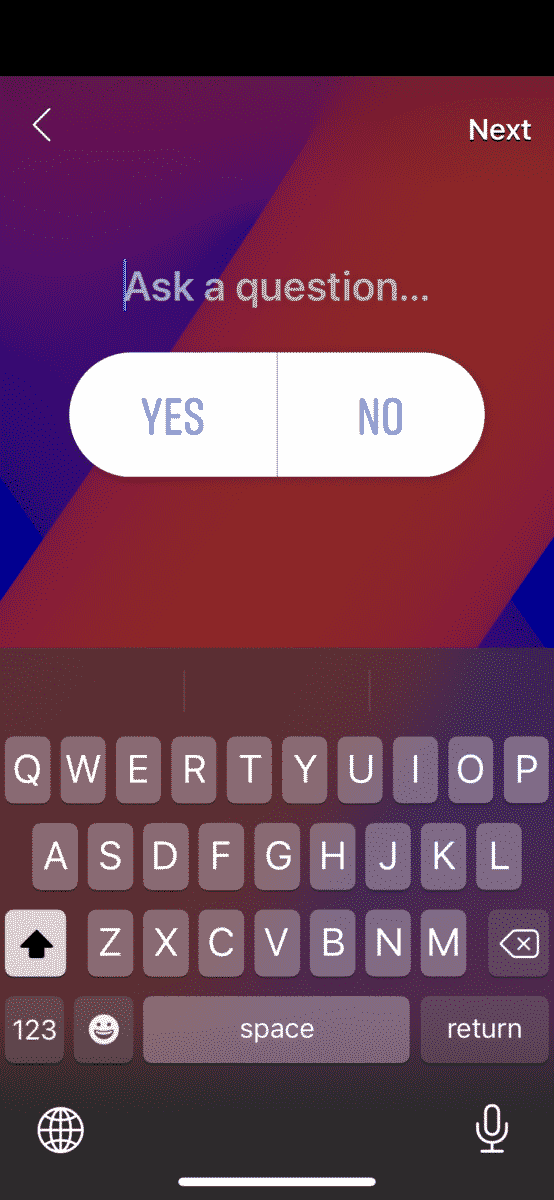 Here's a simple guide that helps you add a poll to your story on Facebook:
Step 1. When creating your Facebook Story, tap the sticker icon in the top right and select POLL.
Step 2. Type your question and click Yes or No to change the poll answers.
Step 3. Confirm your action by tapping Done.
You May Also Like: How to Download Facebook Videos on iPhone with/without App >>
Create a Poll on Facebook Group
A Facebook group is a community that gathers a group of people on social media who share common interests, affiliations, or goals. They interact and share content in this group, and all members of the group can read the messages. A Facebook group can be public, private, or secret, depending on various purposes.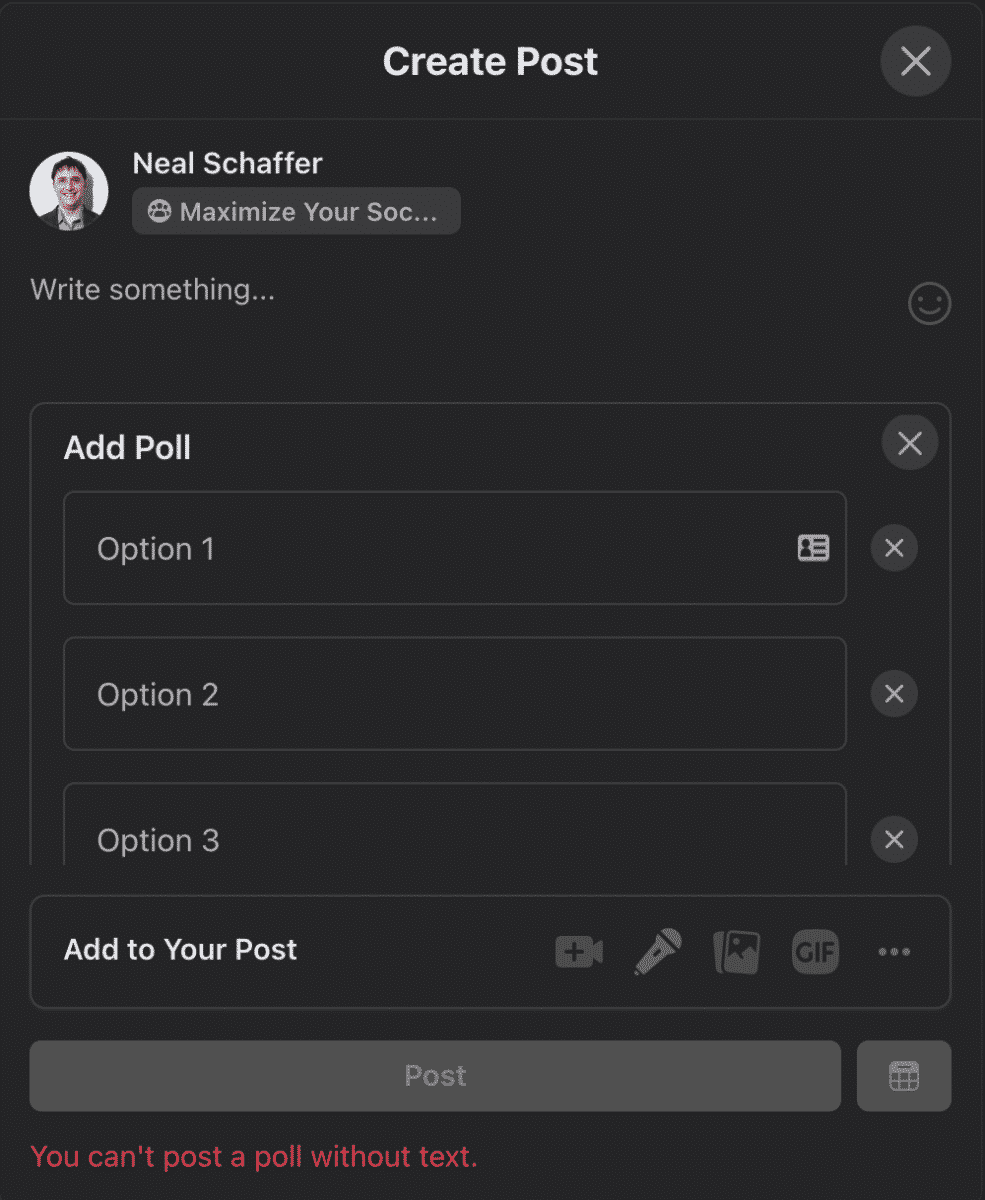 When you create a poll on a Facebook group, only people contained in this group can check the poll and engage with it. Check the following steps and learn specifically:
1. Select the group you want to create a poll in.
2. Tap Write something… and click the three-dot icon. Then select Poll.
3. Enter your question and fill out all the answers.
4. Send the poll as a message by clicking Post.
Note:
Before the group members start voting, you can edit the poll as you wish.
How to do a Poll on Facebook Messenger
Facebook Messenger serves as an instant messaging application where you can chat with other Facebook users with messages, voice and video calls. It's a more private chatting way that only includes two users. And a poll in Facebook Messenger is more suitable for private topics.
Steps for making a poll on Facebook Messenger are available below:
iPhone and Android:
1. Open a group conversation.
2. Tap four-dots icon (Android) / plus icon (iPhone) and click the three-horizontal-lines icon.
3. Type your questions and options. Then tap CREATE POLL (Android) / Create Poll (iPhone).
Desktop Solutions:
1. Go to messenger.com and open the group chat you want to make a poll.
2. Click the plus icon in the bottom left. Then tap the three horizontal lines icon.
3. Input a question and all the options for them to choose from.
4. Click Create Poll.
Best Practices for Facebook Polls
Creating effective Facebook polls goes beyond the technical steps of setting them up. To truly engage your audience and get the most out of your polls, follow these best practices:
Know Your Audience: Before creating a poll, understand the preferences, interests, and demographics of your target audience. Tailor your questions and answer options to resonate with them.
Keep It Concise: People tend to have short attention spans on social media. Keep your poll questions and answer options concise and to the point. Avoid jargon or overly complex language.
Make It Relevant: Ensure your poll topic is relevant to your brand or personal profile. Irrelevant polls may confuse your audience or damage your online image.
Use Eye-Catching Visuals: Visual content is more engaging. Add images or GIFs to your polls to make them visually appealing. Visuals can help convey the context of your question and options.
Encourage Engagement: Promote active participation by encouraging users to comment on their choices. You can ask for explanations, opinions, or additional ideas related to the poll.
Timing Matters: Consider the best time to post your poll. Research shows that different times of day and days of the week may yield better engagement. Experiment to find what works for your audience.
Use Polls for Insights: Sometimes, it's not just about engaging; it's also about learning. Use polls to gather insights from your audience. Ask questions that can help you improve your products, services, or content.
The End
That's all about how to create a poll on Facebook. We've illustrated different situations for making Facebook polls, enabling you to master your Facebook account like a pro. However, remember to use polls properly, and don't collect users' private information. Just follow AWZware's suggestions and broaden your way into the business and Facebook community right now!