Introduction:
Bet you've watched or shared short videos on TikTok, one of the most popular social media platforms around the world. For the sake of privacy or any other reasons, you may want to
delete a TikTok video
you made and uploaded before in certain cases. In this
AWZware
's post, we will provide methods on how to do that using a computer and a mobile.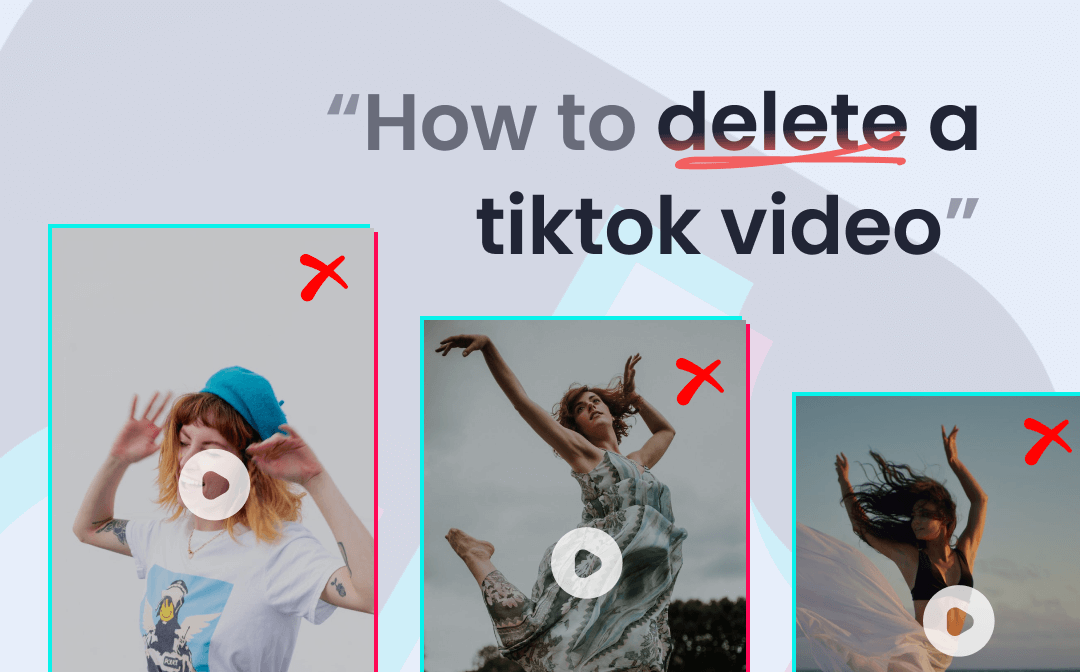 What Happens When You Delete a TikTok Video
Before talking about how to delete a TikTok video, it's necessary to learn about the consequences of doing so.
Most obviously, the deleted video will disappear permanently in TikTok and you should be noted that there is no way to restore it. That is to say, the video will be removed from your profile and no one can watch it again. But if someone has downloaded the video to their devices before you delete it, the person is still able to view it.
When you delete a TikTok video, all data relating to that video's performance is cleared. As a result, it may cause a loss in likes. This may be awful if you work as a video uploader.
TikTok collects information about the audiences and the performance statistics of your posted videos to analyze the video content. The deleting action may hurt the performance of the future videos you post on TikTok.
If you still want to delete a TikTok video after learning about the negative effects to do so, read the following how-to guides.
Delete a TikTok Video on Computer
Although TikTok is best known as a smartphone app, its web version offers many of the same features on a larger screen. So you can delete a video on TikTok from a computer. The web app replaces the "Record" button with an "Upload" button since it doesn't support recording a video in a straightforward away. Let's dive into how to delete a TikTok video from the web on your PC.
Step 1: Go to the TikTok website in any browser on your computer and log in;
Step 2: Tap the me icon and select View profile to open the profile page;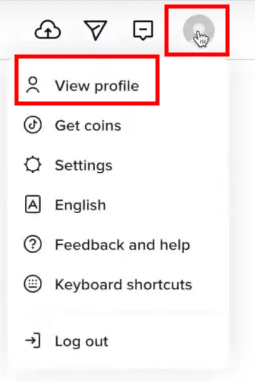 Step 3: Click on the TikTok video you want to delete;
Step 4: Hit the three dots and select Delete in the drop-down list;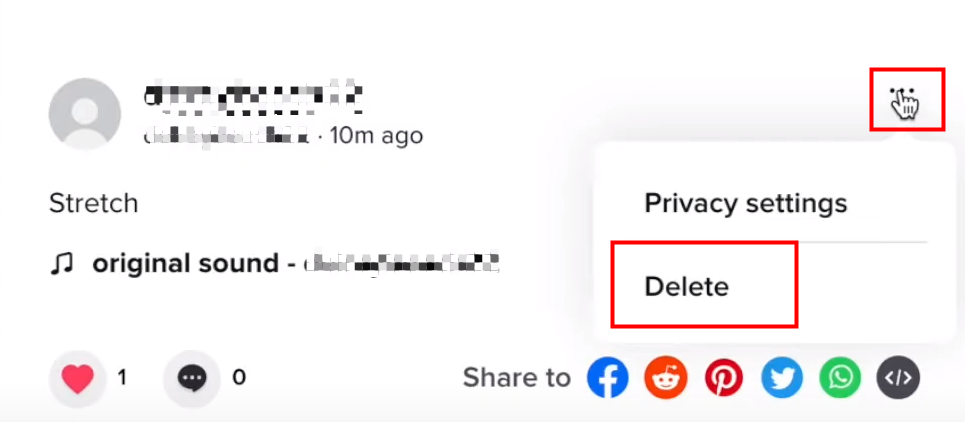 Step 5: Click Delete again to delete the TikTok Video.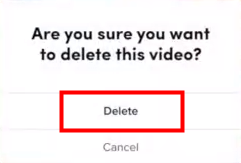 Delete a TikTok Video on Mobile
A phone is the most used device to view, create and edit TikTok videos. No matter you use an iPhone or Android mobile, you can delete a TikTok video in just a few clicks. Let me walk you through the method.
How to Delete a Posted Video on TikTok
Step 1: Log in to your TikTok account and go to the profile page;
Step 2: Find the video you want to delete and open it;
Step 3: Tap the three dots in the lower right corner;
Step 4: Swipe over the menu to select Delete in the third row;
Step 5: Hit the Delete button again.

Currently, TikTok doesn't support deleting multiple videos at once. After you delete a TikTok video, you will be redirected to the next video. You can repeat the above steps to delete more videos from TikTok.
How to Delete a Draft on TikTok
Sometimes, we will save videos as drafts on TikTok so that you can continue to edit them later or prepare in advance so that you won't be in a rush when posting them at a particular time. In this case, you may wonder how to delete a TikTok video that's a draft.
Step 1: Go to the profile tab and open the draft folder, which appears as the first entry to your profile feed;
Step 2: Click Select on the drafts page and tick the checkboxes beside the draft TikTok videos you want to delete;

Step 3: Tap the red Delete button at the bottom and hit Delete again in the pop-up confirm window.

Make Your TikTok Video Private
As we have mentioned above, you lose likes when you delete a TikTok video. To avoid losing likes, you can make your video private instead of deleting it if what you want is to restrict others from accessing the video.
Step 1: Navigate to the Profile tab and open one of your videos on TikTok;
Step 2: Tap the three-dot icon on the right side and choose Privacy settings;
Step 3: Select Only me at the Who can what this video section to make the video private.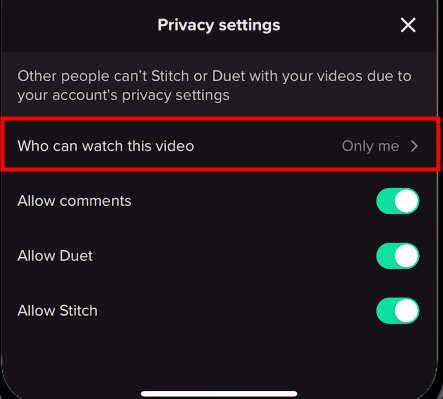 Conclusion
With the methods above, you can delete a TikTok video in a breeze. You can delete a shared video or a draft video. Given that the deleted video is irrecoverable, please think carefully before you do so. Since deleting a video off TikTok may bring some negative effects, we suggest you make the video private instead.