Amongst all the dating apps, Tinder is the most used, trusted, and convenient app for casual dating. Its simple UI, easy setup, and clean design make it easy to use, even for Tinder novices. But casual browsing can lead to awkward moments if you accidentally make a wrong choice.
Whether you lose interest in your match or the person starts acting up, there are ways to unmatch them and make them disappear from your match list. Thankfully, Tinder enables you to unmatch anyone that you've previously matched with; in some simple yet effective ways.
In this post, AWZware discusses beneficial ways on how to unmatch on Tinder following simple methods. Additionally, you'll be able to learn ways to rewind and unlike someone on Tinder, if you like them accidentally. So be with us for an insightful read ahead.
How Do You Unmatch on Tinder?
How to unmatch with someone on Tinder is a big question to tackle, especially if you want to get rid of your match as soon as possible. But thankfully, the process is seamless and workable even if you are new on Tinder.
You can unmatch anyone on Tinder by opening a chat with them and using the Safety Toolkit. The plus point is that the person you unmatch won't be notified, but you will disappear from each other's Match lists.
Read on to see how to unmatch on Tinder
Step 1: Launch the Tinder app on your iPhone or Android devices.
Step 2: Tap the messages icon (third icon in the row) on the menu bar at the bottom and visit your match queue.
Step 3: Click the Tinder user you want to unmatch with on the messages screen, and your chat with the user will open.
Step 4: Hit the blue shield icon (iOS users), and Android users can click the ellipses icon at the top-right-hand corner.
Step 4: Once the Safety Toolkit menu opens, select Unmatch Only from the menu.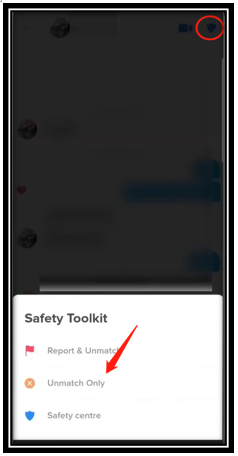 Step 5: Confirm your action by clicking the "Yes, unmatch" button in the prompt that appears.
That's it. Once you unmatch someone, they'll disappear from your match list, and you'll also disappear from theirs, and they won't appear in your feed anymore. However, you must know that unmatching is a permanent action.
Can You Unlike Someone on Tinder?
Except for how to unmatch on Tinder, you must be thinking if you can unlike someone on Tinder. Fortunately, the platform provides an option to its users to do so, provided you are a subscriber.
Unlike Someone on Tinder
Tinder gives unlimited rewinds and Super Likes with Tinder Plus, Tinder Gold, and Tinder Platinum. As a Tinder subscriber, all you need to do is press the yellow-colored Rewind icon at the bottom left next to the red cross (X). And that's it; you'll be able to unlike someone on Tinder in no time.
How to Undo a Like on Tinder
When you send a like accidentally, you can send a quick message to say how and what happened. But there are ways to avoid it if you have made a mistake already. For instance, as a Tinder subscriber, you can Rewind to take back your last SWIPE of action - Like, Nope, and Super Like.
Using the Rewind option, you can clear your doubts about how to undo a like on Tinder. Here's how you can subscribe to Tinder to Rewind.
Step 1: Open Tinder and click your profile icon;
Step 2: Tap Settings;
Step 3: Click Get Tinder Plus, Tinder Gold, or Tinder Platinum.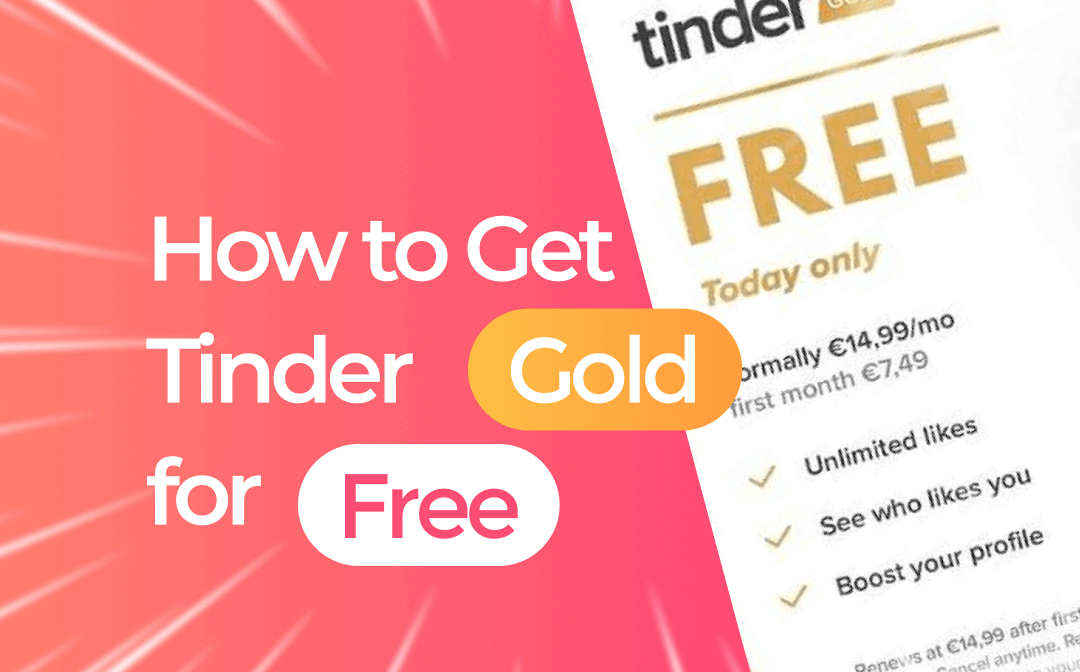 How to Get Tinder Gold for Free: 4 Simple Solutions
Do you want to get Tinder Gold for free? This article explains how to get free Tinder Gold with 4 methods.
READ MORE >
How to Remove/Delete Matches on Tinder
If you are thinking about how to remove/delete matches on Tinder, unmatching them is the best-sorted option. However, safety is essential. So if nothing works, you can report anyone regardless of if you have matched with them or not.
You can Report anyone by following some simple steps;
Step 1: Open Tinder and visit the profile of the person you want to report
Step 2: Scroll down and click Report.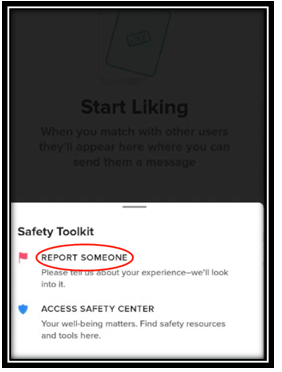 Note: Reporting works best to block any suspicious member or behavior. You must not abuse the option unnecessarily.
What Happens When You Unmatch on Tinder
Unmatching removes your selected matches from the match queue and vice versa. And they won't be able to see your profile or send any messages. In addition, they'll also not appear in your potential match feed again.
Here's how to unmatch on Tinder without messaging;
Step 1: Open your chat with the person you want to unmatch.
Step 2: Click the flag icon on iOS or the ellipses icon on Android at the top-right corner.
Step 3: Tap Unmatch.
Final Words
So that was it. We hope you enjoyed reading with us and finding the deeper details about unmatching on Tinder.
Tinder is a renowned and safe platform for dating users. And to keep its site clean and members safe, it enables the users with options to unmatch or unlike someone on Tinder with some simple clicks. So if you feel uncomfortable with your match, you can make use of these options and take the necessary action.
We have already discussed in detail how to unmatch on Tinder and how to undo a like on Tinder. So now it is your call to get into action whenever you feel the need.