The powerful Google Search handles loads of searches every day to help us arrive at the right answer. We usually search Google or type a URL to obtain the information we want. However, have you ever been wavering between searching keywords or typing a web address to specify the search results more quickly? Which option do you prefer?
In this fast-paced society, we are always in a rush to find the answer. When it comes to browsing in Chrome, is it better to search Google or type a URL? Which search method can better locate the information? Together with AWZware, let's discover the answer in this post.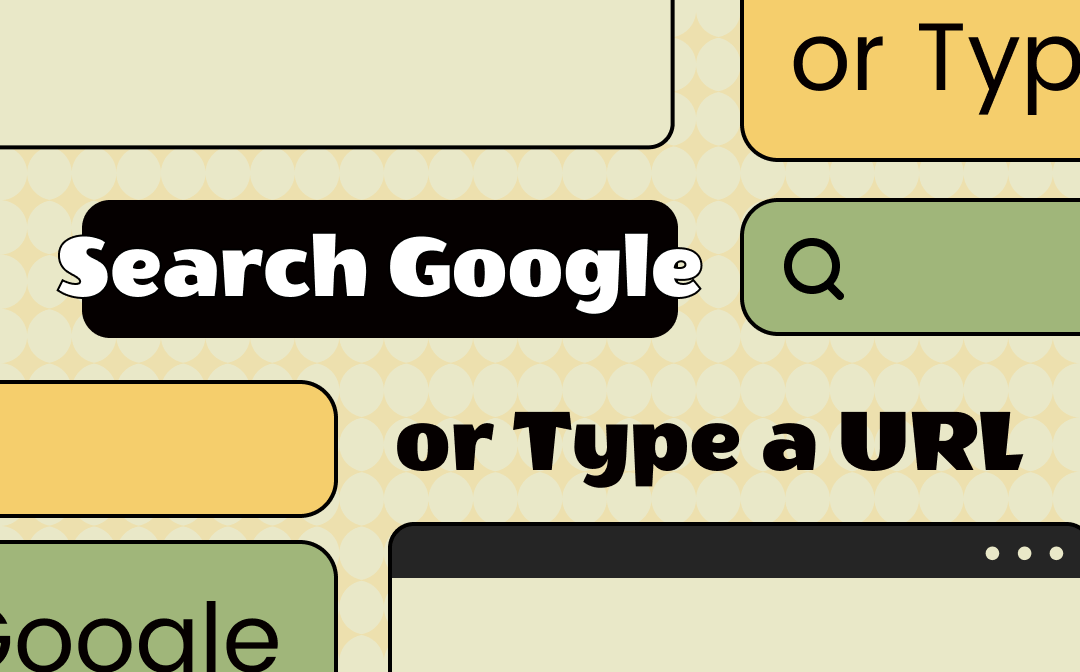 The Meaning of Searching Google or Type A URL
Google offers two common options to require your target search results: search keywords or type web addresses. After inputting the word or URL in the search box, Google will present the corresponding results with a single click on the Enter key.
Did you notice that once a new tab is opened in Chrome browser, the sentence "Search Google or type a URL" appears in the Omnibox (the search bar of Chrome) by default, waiting for you to conduct certain search behavior? This simple instruction helps new users easily navigate to the search bar and start working, after all, not everyone is familiar with the procedure of visiting websites.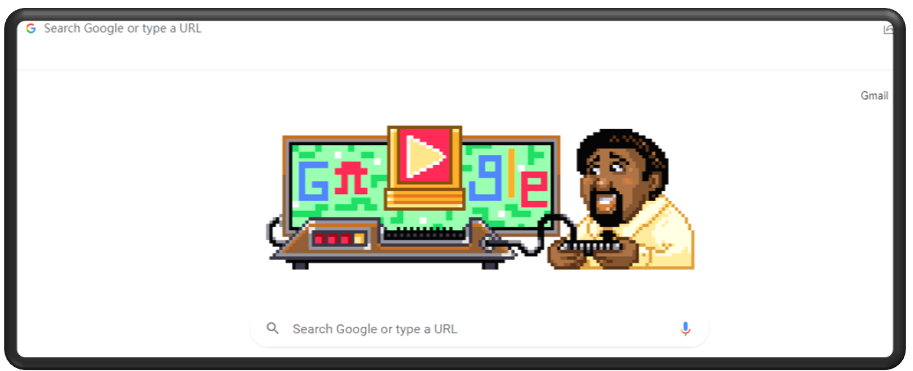 Should I Search Google or type a URL? (difference)
Of course, it is a totally personal option to search Google or type a URL when looking for something online. But there is still a debate about which method is a better choice to visit websites. Some users claim that typing web addresses is more time-saving, while others think Googling a specific word expands the search results. Before we jump to a conclusion, we'd like to demonstrate the differences between using the search Google or type a URL options respectively.
What Is the Search Google Option?
Google Search owns a strong database that stores and indexes billions of information online. However, it can't automatically reveal what you want. A specific word or even a phrase is essential to let Google know the information you care about. Through analyzing the input word, your past search history, and your location, Google grasps all the related information in seconds and displays them in a form of a list on your screen.
This option is widely used when you have no idea which web page can provide you with the ideal answer or you don't know the exact web address. All you need to do is search for the word relevant to your question or needs, then you can browse the websites and pick the one you like.
Though the Search Google option enables you to manually screen out less satisfying websites, it is quite long-drawn-out. Hence, if you want to access a precise web address, it is recommended to type a URL to visit the web page, especially when the site you are looking for is not ranked high in the search results. Now, let's move to the other option of the Search Google or type a URL method: to type a web address.
What Does Type A URL Mean?
Instead of searching for specific words in Google Chrome, typing a web address is a rather direct way to visit a designated website. A URL is an address of a resource or a website. When typing a URL in the search box, you will be redirected to the server where the website is hosted.
Typing a URL is the most straightforward way to access the content of a given web page, which lets you spend the least time and improve your efficiency, even if you don't have a complete URL address.
How Do I Type A Google URL?
If you wonder how to type a Google URL in the search box, the easiest way is to enter the address (or copy and paste it) into the Omnibox and hit the Enter tab to retrieve the website, as long as you have a full combination of a URL address.
For an incomplete URL, just paste the address in the search box and enter additional keywords to narrow down the results.
Search Google or Type A URL: Which One to Choose?
Which option do you prefer, search Google or type a URL? Both two choices have pros and cons. If you know the right URL, entering a URL address is recommended to precisely locate the target website without wasting time. If you have no idea where to find the information, search for the specific words to get the relevant websites.
Using Voice Search

Besides the Search Google or type a URL feature, this web browser also allows you to access search results by using Voice Search. This method helps users Google their target content by speaking on their phones or computers. When given a speech command, Google Chrome will recognize it and automatically search for the sites pertinent to your needs.
This feature is available on both computers and mobile devices and it is simple to use. After installing it on your device, start the Google app and tap on the microphone icon. Then it is ready to dictate your search phrase. Similar to searching words in Google or entering an URL address, you can say several keywords or ask a question.
Conclusion
As one of the most-visited web browsers in the world, Chrome offers two convenient methods to match your query: search Google or type a URL. This post has discussed the differences in searching keywords or typing web addresses. Each search method let the browser index information you want under different circumstances. It is okay to choose the one that satisfies your needs the most.