As one of the leading social media apps, Facebook has lots of users. Therefore, Messenger becomes a frequently-used app to chat with your Facebook friends. But it can be very confusing when your contact on Messenger is unavailable for no reasons. Precisely, you cannot get an exact explanation of why "This Person is Unavailable" on Messenger appears. It will only tell you that you cannot send messages to this person. Not helping at all, right? Well, don't worry, this page by AWZware is going to show you four reasons that will cause this situation and how to fix it.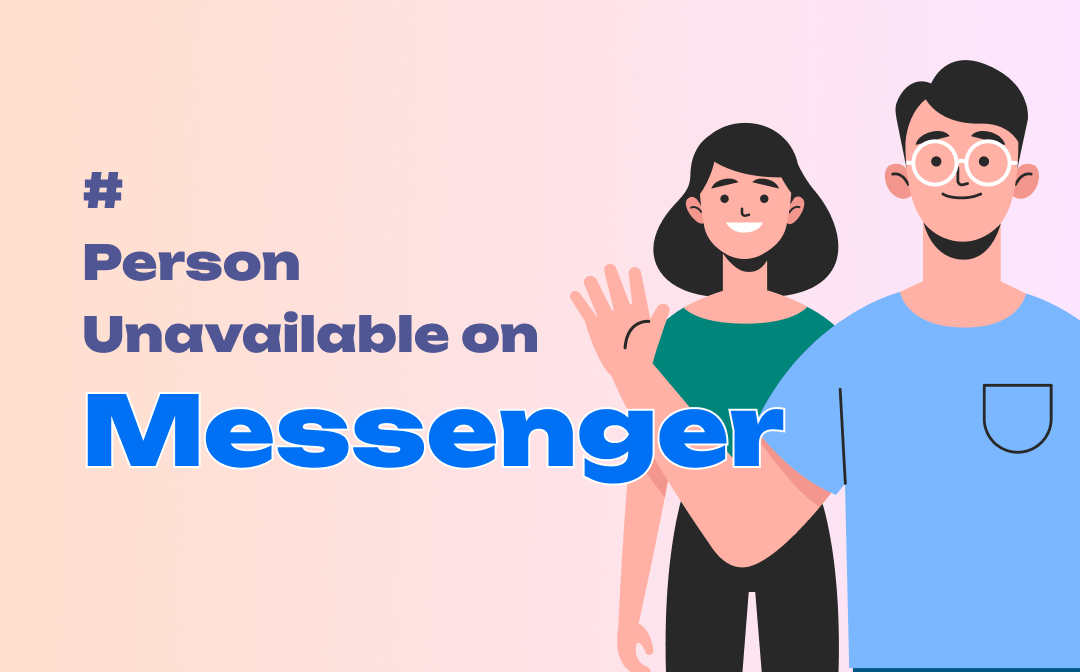 How to Fix This Person Is Unavailable on Messenger in 4 Ways
In this section, you will learn 4 practical methods to solve this problem. Try them based on your own condition.
Update Facebook and Messenger. Apps of old versions are usually hard to support new functions and can be easily crashed. Thus, you should check for updates to prevent occasional errors.
Use Facebook/Messenger web version. Sometimes, there are bugs in the Messenger app, but the Web version is more stable. When the web version is unstable, you can try the app.
Check network. A poor network may cause messages to be sent unsuccessfully and can trigger some other issues. So every time Messenger prompts you that something is wrong, you can check and find a better internet connection first.
Contact Facebook. You can find explanations in the Facebook Help Center when you have trouble using this app. But, as discussed before, it could not give you a functional solution. After you tried the above ways and still cannot solve it. You should contact Facebook for help by mailing them or giving feedback in "Help & support".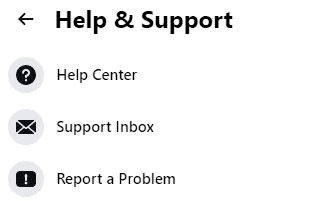 Why This Person Is Unavailable on Messenger Shows?
You may wonder, what does it mean when it says this person is unavailable on Messenger? Why does it appear? Is it to say that I am blocked by my friends? How can I fix this? Read the following part, and you will know.
Reason 1: The Account Has Been Deleted
You will receive the message "This Person is Unavailable" on Messenger if your friends delete their accounts. Some people will deactivate their Facebook accounts but keep their Messenger accounts, and some will delete both.
You can search for the person in Facebook Messenger if the person's profile picture cannot be seen, then his or her account is deactivated. You can message them when their accounts are reactivated. As a choice, you may call them, mail them, or just go straight to where your friends live if you really want to tell them something.
FAQ: Why This Person Is Unavailable on Messenger but Active on Facebook?
If the person has deleted his or her Messenger account but maintains the Facebook account and continues posting, the person will be unavailable on Messenger but active on Facebook.
Reason 2: The Account Has Been Suspended
In some cases, Facebook will ban users' accounts. For example, using fake names, posting content that doesn't follow Facebook Terms, impersonating someone, continuing behavior that is not allowed, and going against community standards. Messenger will notify you that this person is unavailable, under such conditions.
Waiting for their accounts to be recovered is a must-do. The length of the suspension varies from one or two days to forever based on different offenses.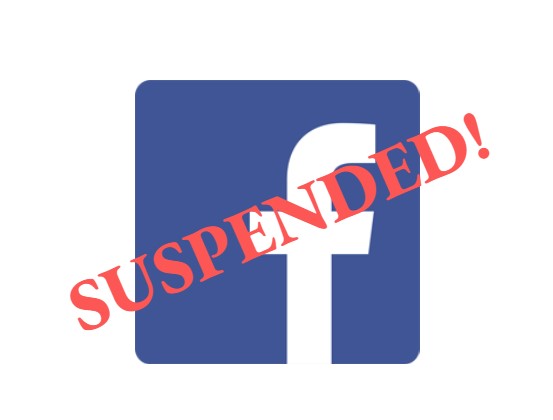 FAQ: Why Does It Say This Person Is Unavailable on Messenger but Not Blocked?
There are two answers. The first is that the account has been suspended or banned. The second one is that there are bugs in Facebook, which will be introduced in the following parts.
Reason 3: Your Friends Have Blocked You or You Blocked Them
Why does Messenger say "Message Unavailable" on this app? It happens when you want to message someone, but the person has already blocked you. If you have blocked your friends, you will find this person is unavailable on Messenger, too.
The former situation is a little bit hard to deal with, you should better ask mutual friends of yours for help. Check what is wrong with your friendship and try to repair it. For the latter one, you can just unblock the person by following the steps: Setting & Privacy >> Settings >> Blocking >> Block Users >> Unblock >> Confirm.
FAQ: Why does "This person is unavailable on Messenger but can see profile picture" happens?
When someone blocks you, you can check his or her profile picture and name, but you cannot send messages.
Reason 4: There Are Some Technical Issues
The fourth reason why "This Person is Unavailable" on Messenger displays is that there are some technical errors.
What you can do is wait for Facebook to fix the problem. Paying attention to the official Facebook account is also recommended, you can check if the error has been corrected according to their posts.
Tips:
Do you want to prank your friends on social media? You cannot miss
Anyporter
. It is a useful tool that can change your location in a flash without jailbreaking! Designed by a team that has focused on electronic technology for years, it takes users' privacy as its top priority.
To Wrap Up
The passage offers you ways to fix this person is unavailable on Messenger, and lists 4 possible reasons that will cause the situation. Some frequently asked questions are also answered here. Follow the methods and get in touch with your friends again!