Instagram opens doors to connect you with the world through reels, sharing cool memes, drool-worthy recipes, selfies, and a lot more. But as an influencer or for online business purposes, if you are struggling to raise your Follower count and see a drop in the current followers; for once, you must have thought, Who unfollowed me on Instagram?
In this post,
AWZware
considers the safe ways to tell how to see who isn't following you back on Instagram and check your Instagram unfollowers by employing some secure methods. Also, it is vital to know why people unfollow you so you can work on it. So without any delay, let's get started.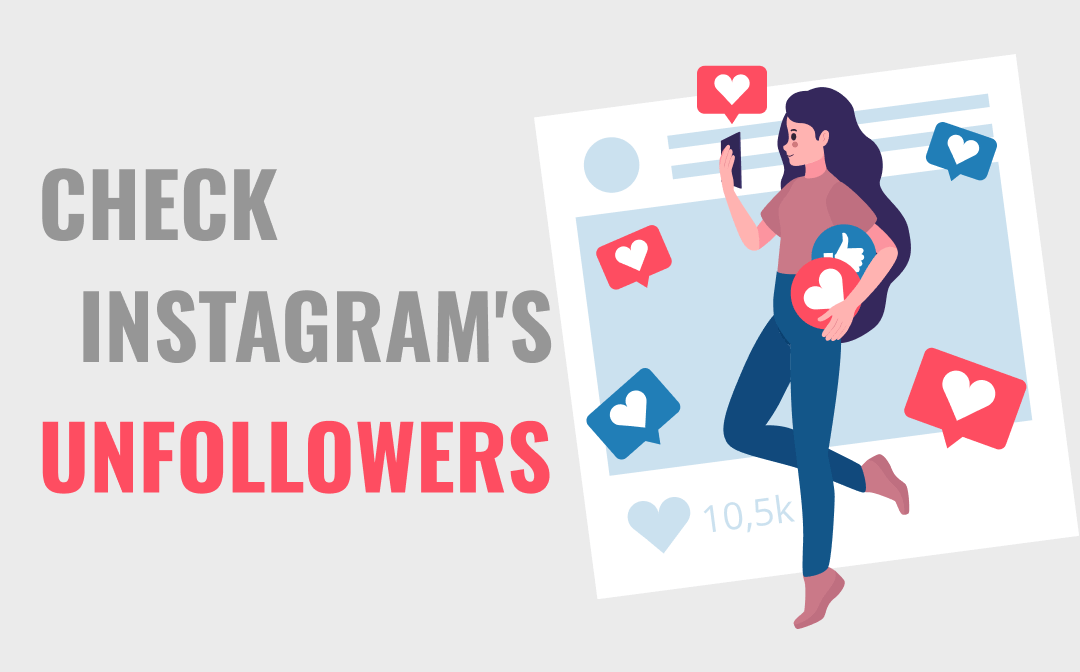 Is It Possible to Tell Who Unfollowed You on Instagram Manually?
Though manual methods can be time and effort-consuming, it is possible to know your unfollowers manually. So let us find out how to see who unfollowed you on Instagram safely without a third-party app through the manual method using the Instagram account.
Method 1. By Visiting Your Own Instagram Profile and Followers List
You can check who unfollowed you on Instagram safely using your own Instagram account through your mobile phone. Find how.
Step 1: Open your Instagram app on iOS or Android phone.
Step 2: Visit your profile by tapping the profile icon in the app's bottom right corner.
Step 3: Click the Followers button to see the list of accounts that follow you.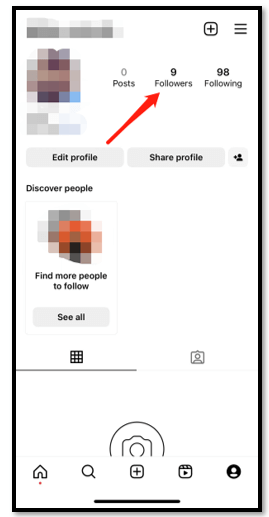 Step 4: Search for a specific person's name at the page's top to check if they are following you or not. If the particular name does not appear on the list, they aren't following you on Instagram.
Method 2. By Visiting The Specific Person's Instagram Profile and their Following List
Wondering how to find out who unfollowed you on Instagram? You can visit their profile to see if they follow you back. Check how.
Step 1: Launch your Instagram app on iOS or Android device.
Step 2: Find and access the concerned person's profile.
Step 3: Click the Following button on their profile page (at the top.)
Step 4: Once the list of all the accounts appears, search for your name to check if they are following you or not. If your account is not there, the person is not following you.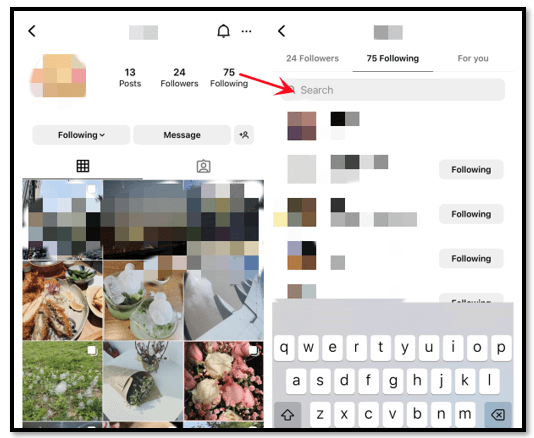 Alternatively, if the Follow/Following button shows 'Follow Back,' they are following you. But if it shows 'Follow,' this account is not following you back.
Check Unfollowers on Instagram Online
Knowing exactly who unfollowed you can be arduous when you have a vast Follower count. So instead, you must use some third-party apps that serve as Instagram Unfollowers trackers to help you find who's not following you anymore.
Though using a third-party app sounds like one of the easiest ways to find out who unfollowed you on Instagram, they have their own restrictions. For instance, since they are unauthorized, Instagram's API restricts what unofficial developers can do.
Though we recommend you not use any third-party app, despite knowing the potential flaws, if you want to continue using one to find out who unfollowed you, you can go for FollowMeter.
Method 1. How to check who unfollowed you on Instagram with FollowMeter

FollowMeter
is a simple yet excellent Instagram Unfollowers tracker app that drills down your account to show who unsubscribed you. With a free plan, you can check who started following you, unfollowed you, and did not follow you back. And even give you stats for likes and comments on your profile. While if you upgrade to a paid plan, you get access to additional features to check who blocked you, ghost followers, and secret admirers.
Simply install FollowMeter and authorize it with your Instagram email and password. The tracker will automatically start to collect information about your account. And with its Unfollowers section, you shall be able to see who unfollowed you.
The biggest drawback of any third-party app, including FollowMeter, is that you'll only see data from the time you first downloaded the app. So if you've lost followers before the installation, you won't see who unfollowed you.
Method 2. Use the Instagram Website
If you were thinking about how to see who unfollowed you on Instagram without getting banned, the Instagram website could come in handy in such a case, but its feasibility lies in your Followers count. So here's how you can use this method.
Step 1: Open the Instagram website in your PC's web browser.
Step 2: Click the Login to enter your username and password.
Step 3: Tap the Profile icon and click Followers.
Step 4: Look for absent followers by scrolling through the names and looking for the missing ones.
How to See Who Does Not Follow You Back on Instagram? [Easy Solutions]
If you see a countable decrease in your follower counts, here's how to know who unfollowed you on Instagram. Though there are no built-in features provided by Instagram yet, there are ways by which you can track your Instagram unfollowers. Have a look.
1. Check your followers
The best way is to check your followers list either manually or online. Look at the appearing list of people who are following you on Instagram and compare it with the one (earlier list, if you have any) to see who has unfollowed you. If you have a few followers, you can also take screenshots of them to compare them later.
2. Use Instagram analytics tools

There are many Instagram unfollowers trackers and analytics tools to help you track your Instagram followers. They can provide you with information on who has followed/unfollowed you over a period. So it resolves your query of how to see who unfollowed you on Instagram.
3. Check for Instagram unfollowers notifications
Manual follower checking is nearly impossible and time-consuming if you have an extensive Followers List. Instead, you can go for unfollower notifications to check who unfollowed you on Instagram easily. For example, many Instagram analytics tools send you notifications when someone unfollows you, so it gets easier to track Instagram unfollowers without hassle.
4. Ponder upon the reasons for unfollowing
There might be reasons why someone might unfollow you on Instagram;
● They are not interested in your content anymore
● They are no longer active on Instagram
● They have changed their interests
● They have reached their maximum number of follows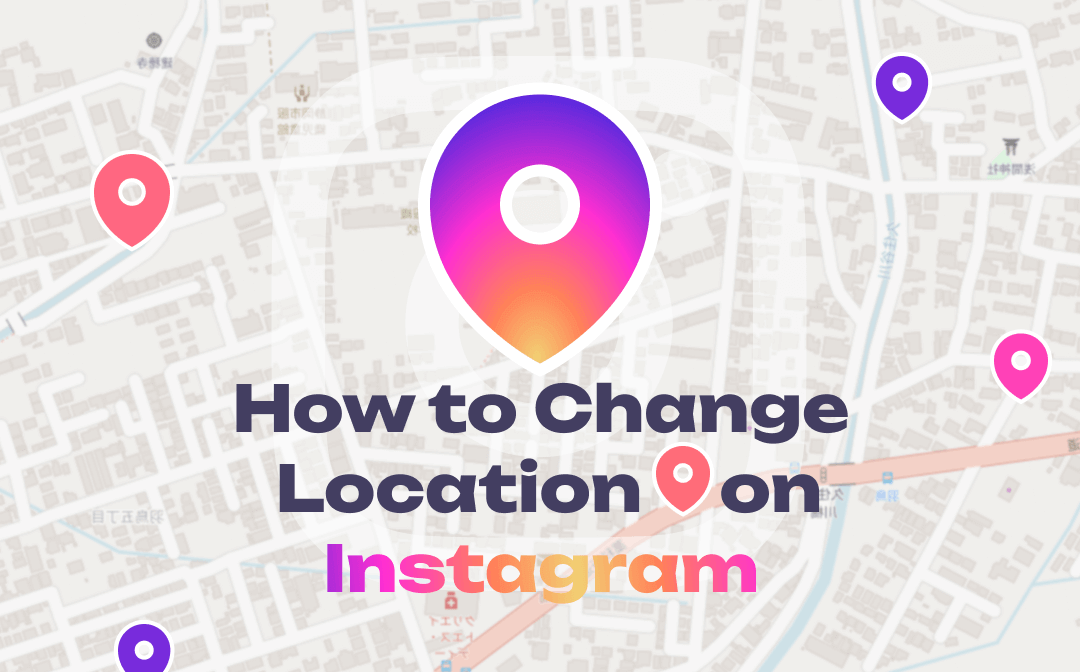 How to Change Location on Instagram [2023 Complete Guide]
Do you need help on how to change location on Instagram? This post explains the best ways to change your country or region on Instagram with simple clicks.
READ MORE >
Reasons That You Lose Your Instagram Unfollowers
Who unfollowed me on Instagram is a query that can quickly be resolved through any of the above-mentioned methods. For instance, you can check unfollowers on Instagram online and know your Instagram unfollowers manually. But have you thought about the reason why you are losing your followers? If not yet, here are some possible factors that can be concerning and help you beware in the future.
1. You are not 'Following back' your unfollower
Following back is essential for some social media users, and people often unfollow you on Instagram if you do not follow them back. To maintain a good followers-to-follow ratio and reduce Instagram unfollowers, it is important to follow back some of your followers. If you are not following anyone, there's a high chance that you might lose followers for this reason.
2. You have bought Followers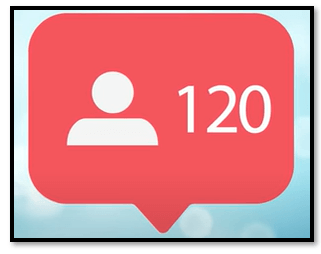 Instagram purges the accounts that buy bots and fake followers for a few dollars. And this might add up to be another reason when you see a downfall in your follower count. So instead of relying on the services that promise to get you thousands and millions of followers, maintain your credibility by going slow but steady without manipulation.
3. You have been shadowbanned
If you ever manipulate the Instagram ecosystem with bought followers and third-party cheats, it can result in your account getting a shadow ban, making your hard work and account useless. For instance, the app can function normally but deliberately hides your posts or puts them in the lowest priority.
4. You post content too often or too rare
When you post too often, especially brand engagements and sponsored posts, you may unknowingly spam your followers' timelines, irritating them. But, on the other hand, if you post too rarely, your followers may think you are not worth their 'following.' So consider balancing between the two by figuring out a posting schedule and maintaining it consistently.
5. You are making basic Instagram mistakes
Besides the reasons mentioned earlier, other factors might result in a loss of Instagram followers. Such as;
● You are often posting about irrelevant topics
● You are posting content without proper hashtags or with poor captions
● You are not active or unable to engage with commenters on your posts
● You are dividing people's opinions through controversial topics
● A post with unedited and sub-par photos can also result in a rise in Instagram unfollowers
The Final Thoughts
How to tell who unfollowed you on Instagram is now relatively easy, as we have offered many reasons and solutions to help you track your Instagram unfollowers.
However, if you are curious about why someone has unfollowed you on Instagram, it's better to avoid any third-party apps and resort to manual methods instead.
You can reach out to a specific unfollower directly (if you know them personally); either send them a direct message or take advice from your audience to improve your content and increase your Followers count naturally and organically. Most importantly, think of good content plans, stay committed, and work to develop communication with your audience for the future.