Introduction:
Social media platforms like Instagram have revolutionized the way we interact with the world and serve as an integral part of our daily lives. Over the years, new features have been added frequently to keep users engaged. One of the most popular features is the Boomerang video, which offers a fun and creative way to showcase everyday moments. In this article by
AWZware
, we will explore
how to make a Boomerang video
with different methods.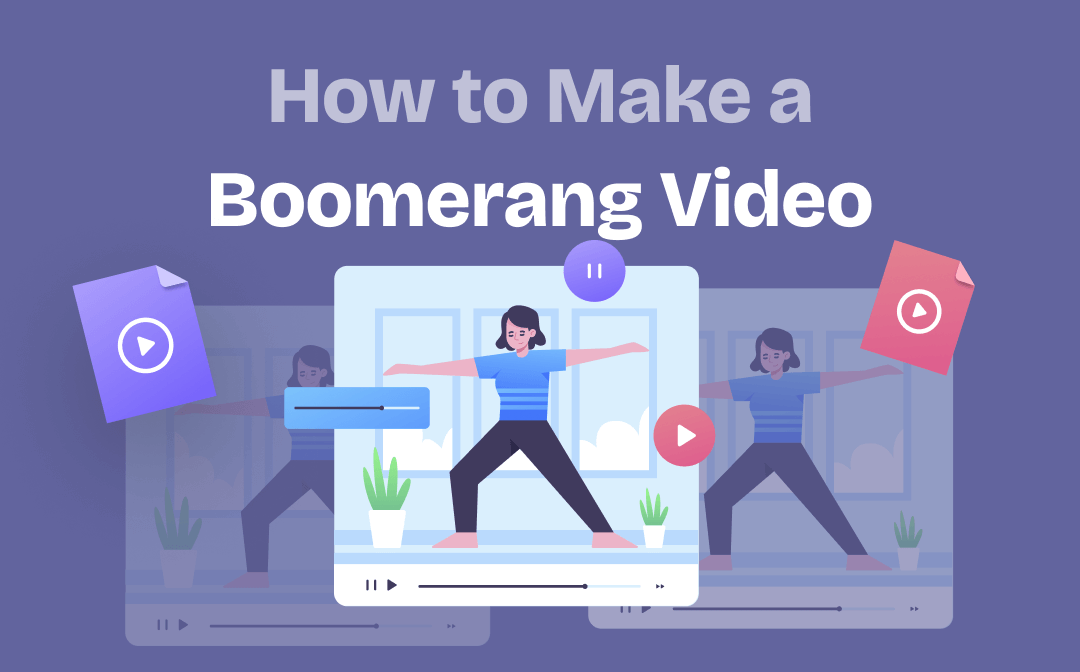 What Is Boomerang Video
A Boomerang video is a short video clip that plays forward and backward repeatedly, creating a loop. It's a fun way to capture moments and create visually appealing content.
This type of video works great to deliver a mesmerizing visual display. You can make a boomerang video while creating product shots to zoom in and out your product. While shooting behind-the-scenes videos, a boomerang effect will add more interesting visual displays.
Now, let's check how to make a boomerang video on Instagram, VivaVideo, and Clideo.
Make a Boomerang Video on Instagram
Instagram is a boomerang video maker that allows users to share photos and videos with their followers, engage with other users, and more. Its intuitive interface, combined with a range of innovative features, has made it an essential tool for anyone looking to connect with others and explore the world around them. If you have Instagram installed on your iPhone, you can use it to make a boomerang video.
The concrete steps are as follows.
Step 1: Lunch Instagram, click the + icon, and select Story;
Step 2: Hit the Boomerang symbol, which looks like the infinity sign to boomerang a video;
Step 3: Select Upload Photos or use the Record button in the center to create new content;
Step 4: Edit your work with the toolset provided at the top of the screen. You can add captions, icons, and more;

When you make a boomerang video in this way, you can add extra effects like slow motion, or add music to it. But the added music track is only available on this platform. You can't hear it if you download your Instagram reels to play it on other video players. You can turn a newly created video into a boomerang on Insragram.
AWZ Screen Recorder
Crop and compress videos effortlessly
Supporting multiple video and audio formats
Recording screen, games and audio in few clicks
Free Download
Windows 11/10/8.1/7/XP
Make a Boomerang Video with VivaVideo
VivaVideo is a feature-rich video editing software that lets you make a video a boomerang on the go. This software enables you to cut, trim, crop, merge, and add text to video effortlessly. Also, you will have access to filters and effects. Here's how to make a boomerang video from camera roll using VivaVideo:
Step 1: Launch VivaVideo and hit Edit to import video from your camera roll;
Step 2: Tap Duplicate to make a copy of the clip, select the copy video, and click Reverse;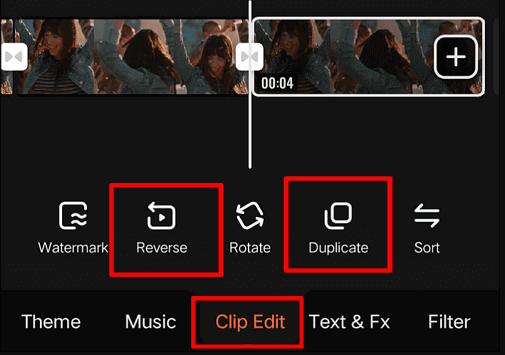 Step 3: Hit Speed, select All Clips, adjust the speed of videos, and click the mark button;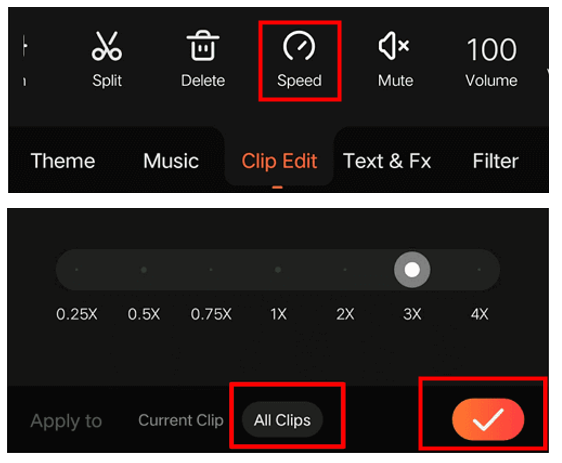 Step 4: Tap Save to export your boomerang video.
Make a Boomerang Video with Clideo
Clideo is a web-based video editing tool that allows you to make a Boomerang video from existing videos and photos. This video maker gathers 20+ common tools into an elegant interface so that you can edit videos without installing a dedicated software easily. For instance, you can speed up a video, resize a video, add subtitles to a video, and more. Let me walk you through how to make a boomerang video with this software.
Step 1: Head to the Clideo website, select Stop Motion, and hit Choose file to import your clip;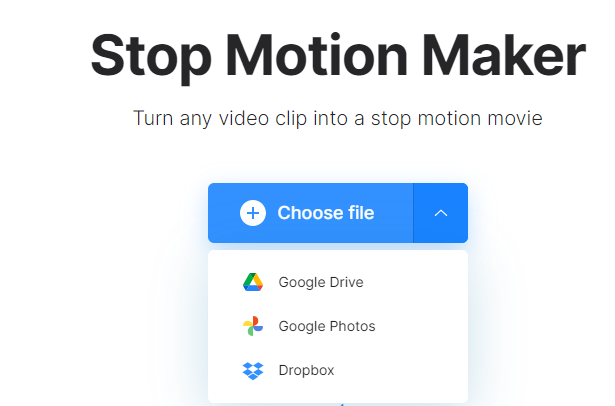 Step 2: Select Fast and 0.2s respectively, and tick the Append reversed video checkbox;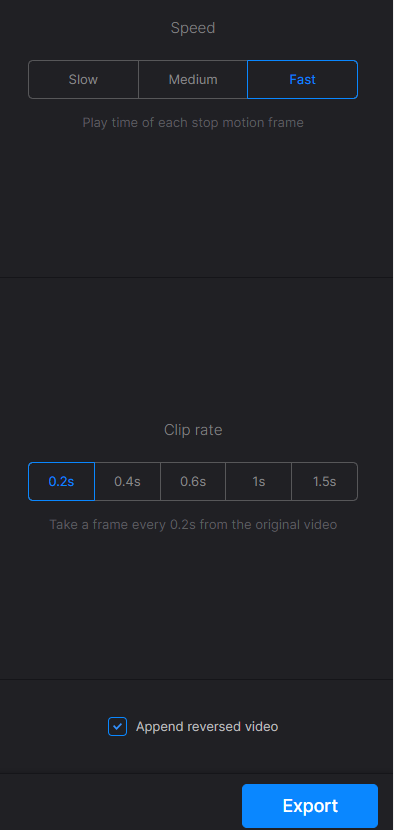 Step 3: Preview the video, then click Export to boomerang your video if everything is OK;
Step 4: Click Download to save the video on your device or a cloud service.

Final Words
Imagery is replacing text as people's go-to form of communication. Whether you are sharing your life on Instagram, TikTok, or Snapchat, making a boomerang video is a fun and creative way to add a unique touch to your visual content. With the methods above, you can make an ordinary video into a fun and exciting one that will grab the attention of your followers and friends. Now, go ahead and try out those methods!