Introduction:
Have you ever wondered this question: can I unrepost a video on TikTok? Let's go straight with the answer: yes. And it's quite easy to remove reposted videos you're your TikTok account. Kindly check this article and learn all the details about how to un repost on TikTok.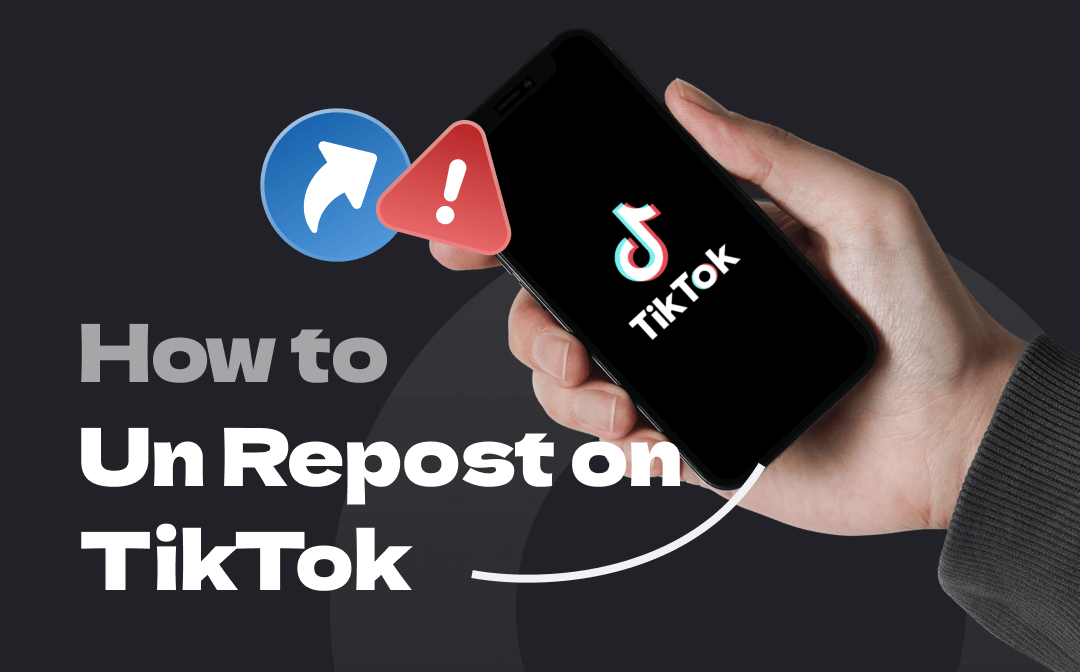 As one of the most popular video-sharing platforms, TikTok has gained over 1.677 billion users globally in 2023, and around 34 million videos are posted each day. If a video has something special, such as it's interesting, meaningful, practical, or any other reason, this video will be reposted frequently by other users for sure. Reposting TikTok videos only requires several clicks, but how about undo the repost? Just read on! The AWZware has got you covered!
What Does Repost Mean on TikTok?
Before exploring how to un repost on TikTok, let's make the TikTok repost clear.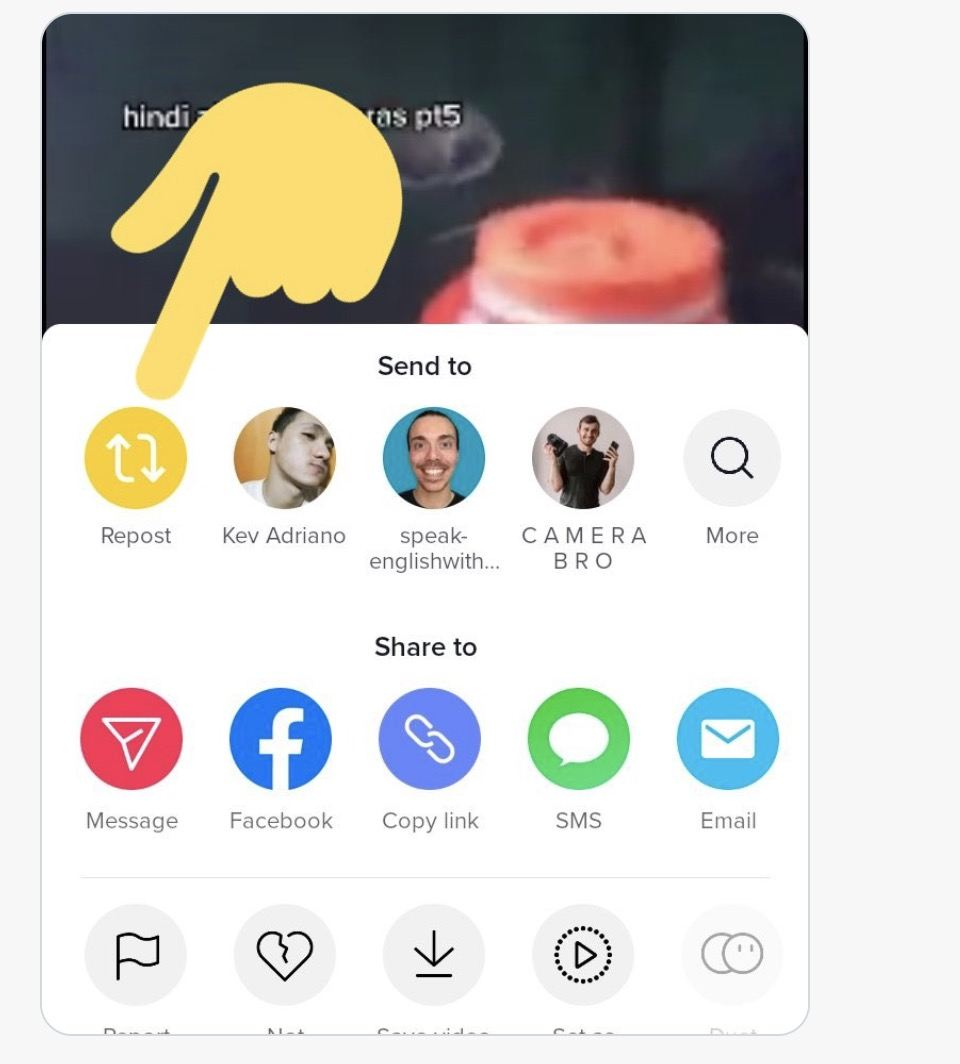 Reposting a TikTok video is such a behavior: you share or re-upload others' TikTok videos to your own TikTok account, but this repost doesn't show on your profile.
When you repost other TikTok videos, the original video creator is typically credited, and their username and video remain visible. Anyone can view the original video and visit the creators' profiles through the reposted videos. This also allows the TikTok community to follow the original content creator.
Benefits of Reposting Videos on TikTok:
Collaboration and Engagement: Reposting allows you to collaborate with other TikTok creators. It's a perfect way to engage with their content.
Creative Expression: Reposting videos offers a way to add your own unique spin to existing content.
Community Building: Interacting with others' content through sharing their posts helps you connect with other TikTok users and build a sense of community on the platform.
Learning and Inspiration: By reposting and engaging with other content, you can learn from other creators, get inspiration for your own videos, and see different styles and approaches to content creation.
How to Repost TikTok Videos
Here's a simple guide that shows you how to repost TikTok videos:
File the video you want to share.
Press the share button and click Repost.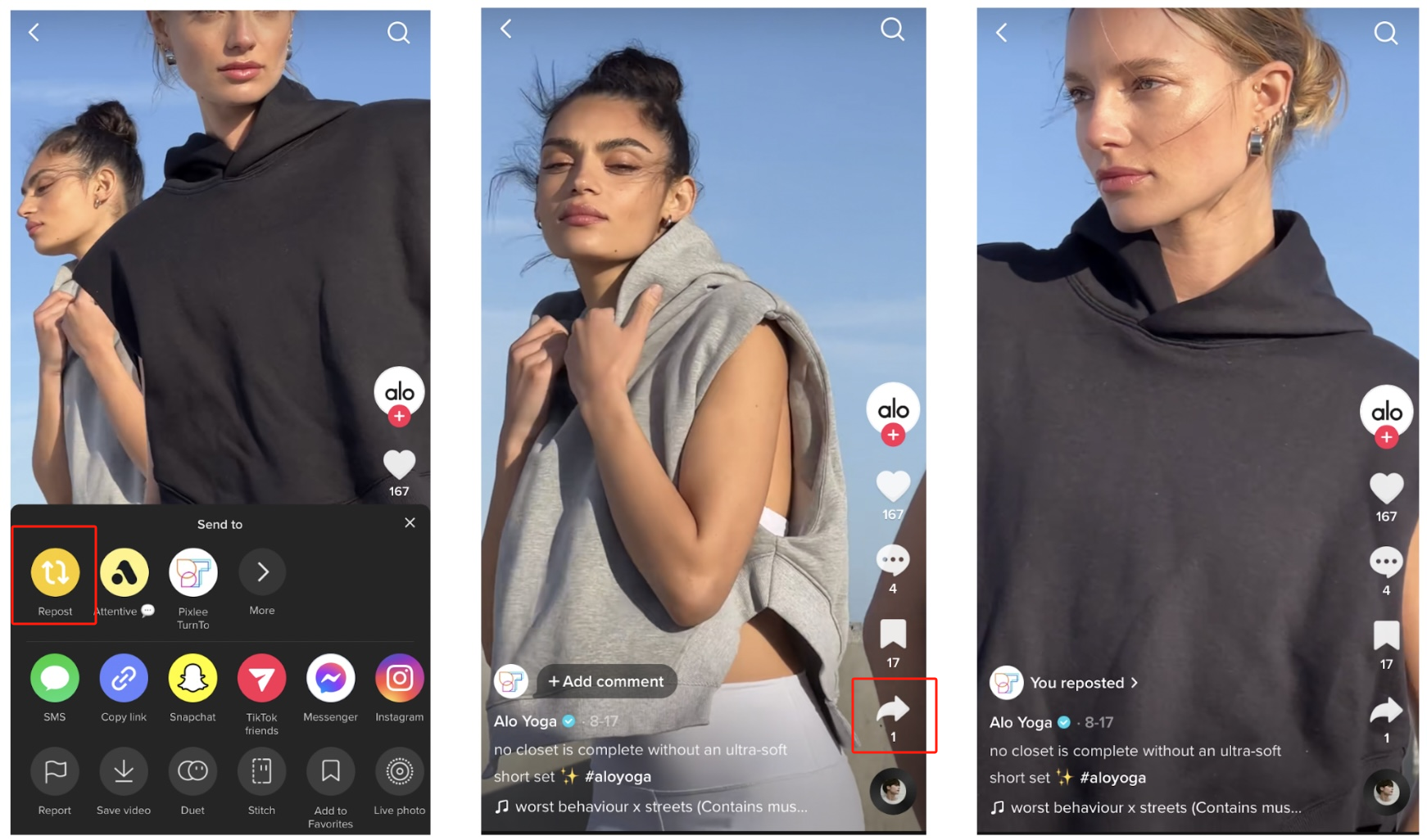 How to Undo Repost on TikTok
Sometimes, you may accidentally repost a TikTok video that you didn't mean to do, or you change your mind after sharing. Thus, deleting reposts on TikTok becomes a must. By un-reposting TikTok videos, you can withdraw all unnecessary/uninterested reposted videos from your account.
It's easy to undo a repost on TikTok. Check the guide below:
Step 1. Open TikTok and find your reposted videos. Then play the TikTok video you want to un-repost.
Step 2. Click on the share icon (it looks like an arrow.)
Step 3. Tap Remove post and confirm your action in the next pop-up window.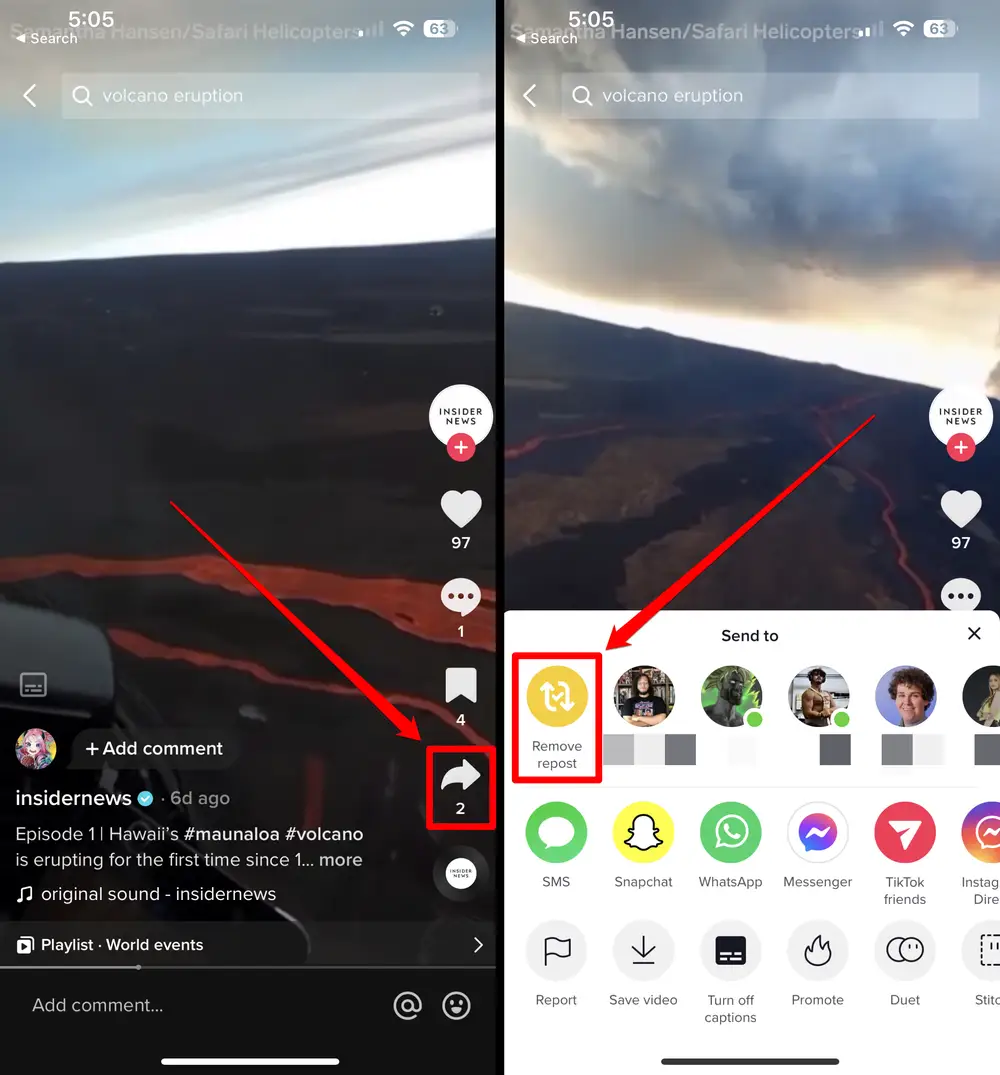 In the age of the Internet, the repost function is essential. First and foremost, privacy is a significant consideration on these content-sharing platforms. If the original creator chooses to delete a TikTok post or mark it as private, undoing the repost can help protect the creator's privacy decisions. In addition, as time passes by, you may change your opinions about the reposted content, and removing the repost helps clarify your views.
Alternatives to Undoing a Repost
While undoing a repost is one way to address regrets on TikTok, there are alternative strategies to consider. Here are some approaches to dealing with reposting concerns:
Edit the Caption: If your concern is related to the caption or context of the reposted video, consider editing the caption to provide clear information.
Private the Video: You can set your reposted video to Private to limit its visibility, which makes the reposted video only accessible to yourself.
Repost with a Disclaimer: If you want to maintain the repost but express a different viewpoint, reposting the same video with a disclaimer in the caption or narration is a better way to go.
Engage with Your Audience: Keep the lines of communication open with your followers. Encourage feedback and discussion to understand their perspectives, and use this feedback to inform your reposting decisions.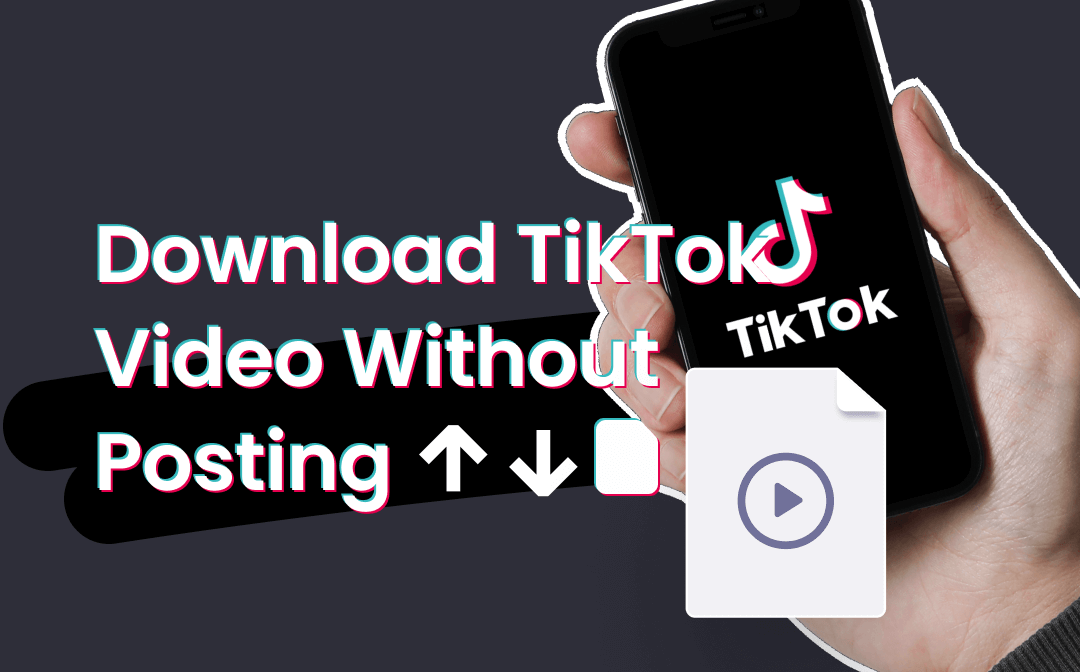 How to Download TikTok Video Without Posting in 4 Practical Ways [100% Workable]
This guide explains 4 methods to download TikTok videos without posting them. You can easily save the TikTok draft video to your camera roll without a watermark
READ MORE >
Final Thoughts
This blog post has made it clear about undoing reposts on TikTok. By removing unnecessary reposts, you can better manage your TikTok account and avoid legal or ethical complications. Posting on TikTok may help you gain lots of fans and thus bring you profits. Also, you may encounter legal issues if you violate others' copyrights. So, watch out for every post you make on TikTok!