Introduction:
The rapidly evolving
iOS multitasking
features help you to access two apps, websites, or programs simultaneously on a single iPhone screen. You may need to multitask, such as watching any tutorial/presentation video while taking notes from it on a notepad or watching any YouTube video while working on Google Sheets.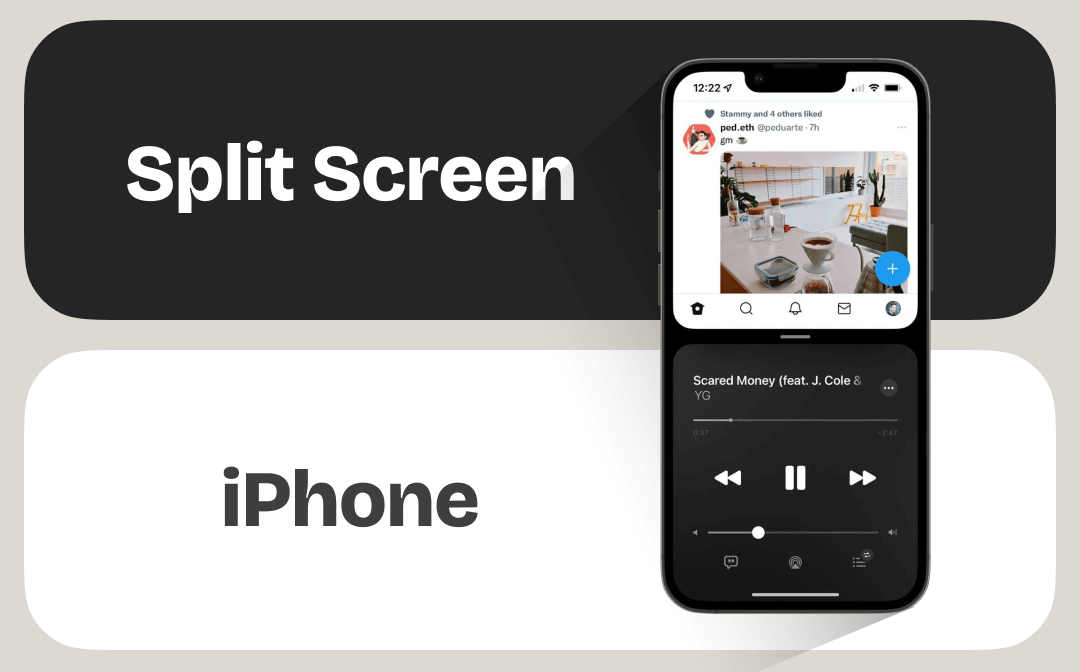 To do this, the split screen iPhone option works wonders by making two applications work together simultaneously on your iPhone screen. While using this iPhone split view option, you will save time and increase your productivity and efficiency with multitasking. Here, the AWZware team will offer you a quick guide about the iPhone split screen with detailed steps, issues, and fixes.
What is a Split Screen on an iPhone?
Split view is a dedicated multitasking feature of the iPad that lets two apps appear side-by-side on the screen, and you can resize the app by dragging the slider shown between them. However, this split-screen option is exclusive to iPad with iOS 13 and later versions.
Even though this feature is not available on iPhone, you can access two apps simultaneously on your iPhone by using two other features with iOS 14 and later. While using the iPhone Settings option and Picture-in-Picture mode, you can access two apps simultaneously on your iPhone screen.
Two Methods to Activate Split Screen on iPhone
Here you go with the two methods to access the iPhone split view option with the iOS multitasking function. You should select the suitable one according to your preference.
Method 1: Using iPhone Settings
Step 1. Head to Settings > Display & Brightness > Display. Then select Zoom > Set > Use Zoom.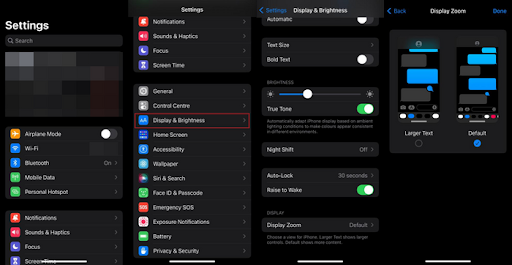 Step 2. Keep your iPhone horizontal once you turn on these settings. Then, start the app you like to use, and it will automatically turn the split screen mode.
You May Also Like: Quick Solutions on iPhone's Bluetooth is Not Working >>
Method 2: Using Picture-in-Picture Mode
Step 1. Head to the Settings > General > Picture-in-Picture mode. Enable the Start PiP Automatically option by swiping the toggle to the right side.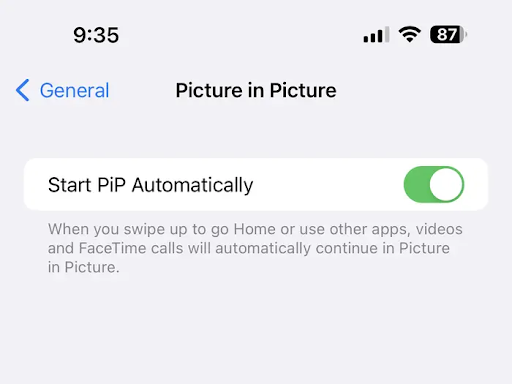 Step 2. Now, choose and start the PiP-compatible app and start your desired video. Then, once you close the app, the video will be playing in the smaller overlay window on the top of any other app you start.
Method 3: Using Fast App Switching
Open the two or more apps that you need to switch between. Then swipe left or right from the bottom of your iPhone's screen. It'll navigate between your launched apps.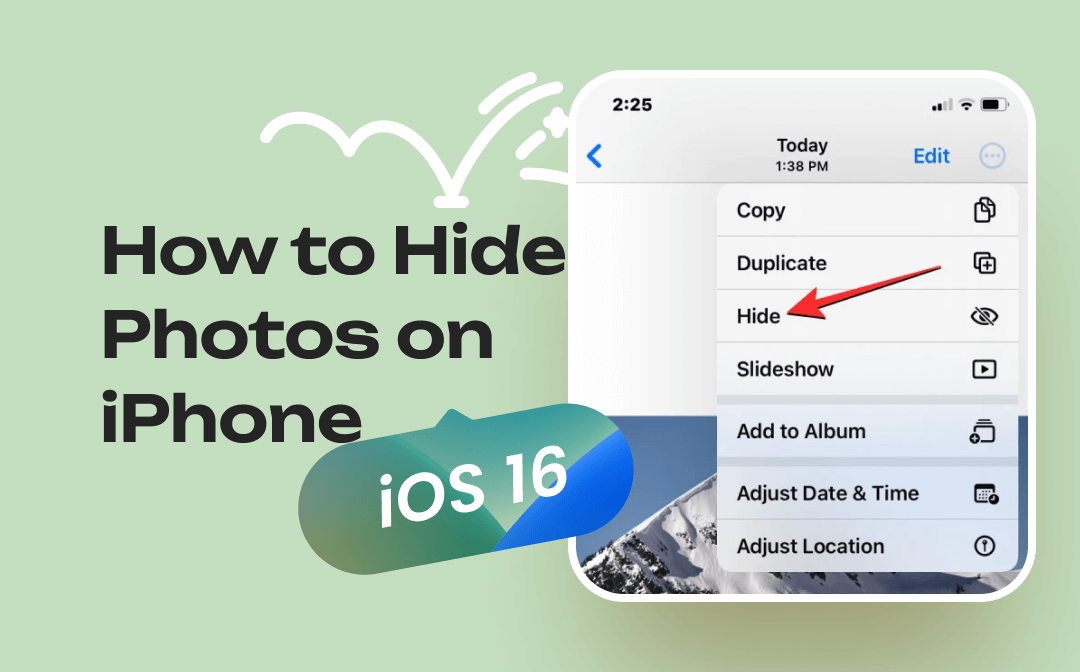 How to Hide Photos on iPhone iOS 16: Detailed Guide and Fixes
Keeping your vulnerable and confidential photos in your iPhone is safe for backup. Let's learn how to hide photos on iPhone iOS16 with smart security.
READ MORE >
Troubleshooting & Tips
While using the iPhone split view option, you may find multiple issues caused by several reasons. Let's identify the common problems and their adequate fixes.
Common Errors
One blank screen & everything goes to the second screen

Can't switch between two apps

Two apps with black screen

One screen can't move from its position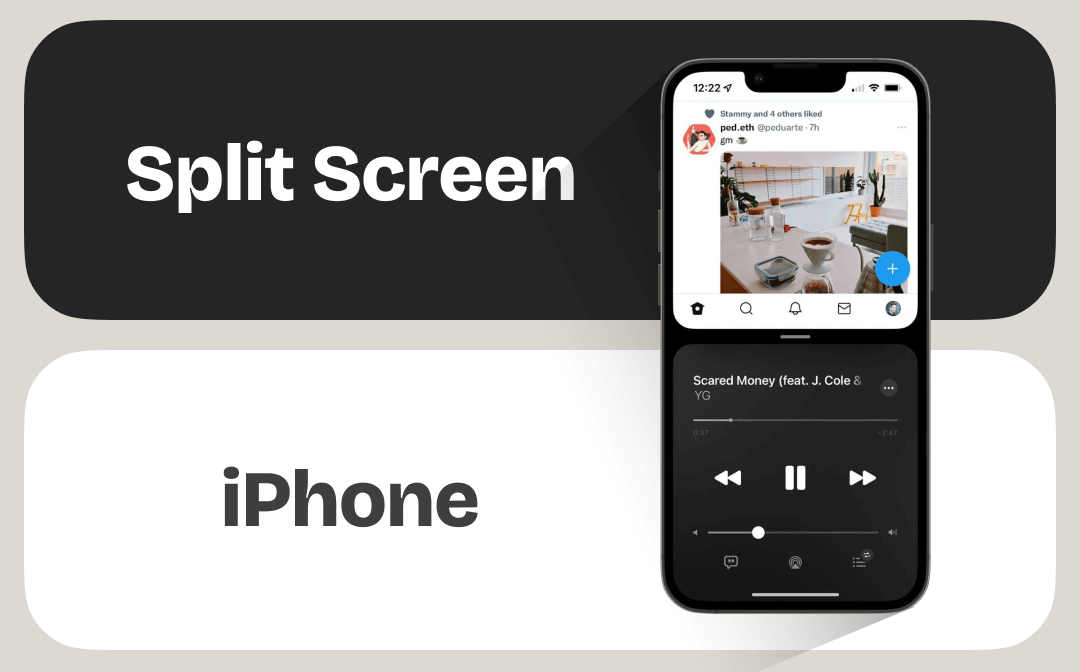 Fix 1: Turn Off Reachability Feature
Among the two screens, if the first screen becomes blank and everything goes down to the next one, it may be due to the Reachability feature. So, in that case, you have to turn off this particular feature to fix this problem.
Step: Head to the setting > General > Accessibility > turn off Reachability.
Fix 2: Restart Your iPhone
After starting the iPhone split view option with two applications, if both the apps or any of them suddenly stop working and can't be moved on the screen, you must restart your iPhone to check whether the issue gets resolved.
Fix 3: Forced Quit The App
If any app gets stuck and frozen on the screen, and you can't do anything with the app, you must force quit the app. Force quitting works better than restarting the device to fix the app frozen issue.
Fix 4: Ensure Internet Connectivity
After opening two apps on your iPhone with the split view option, you must check your internet connection if you find the apps with a black screen. A poor internet connection can cause this black screen issue.
Fix 5: Reset Settings
If none of these above-mentioned fixes works to resolve the apps not moving on the screen issue, you can try resetting your iPhone's entire "Settings," which may fix the problem.
Conclusion
When you save time while multitasking using the iPhone split view feature, you can easily do that according to your preference and customization. The iOS multitasking features always make your job easy and smooth so that you can bring out the best of your device with its best possibilities and potential.