Instagram is a great platform to watch reels, expand your business, and crack a conversation with friends. But you may encounter a user not found Instagram error while trying to access a Follower's or friend's profile.
When it says user not found on Instagram, it does not necessarily mean you are blocked, but it may result for multiple reasons.
This passage by AWZware discusses the seven main reasons why does it say user not found on Instagram and the quick fixes to resolve your query instantly. Read on to know more.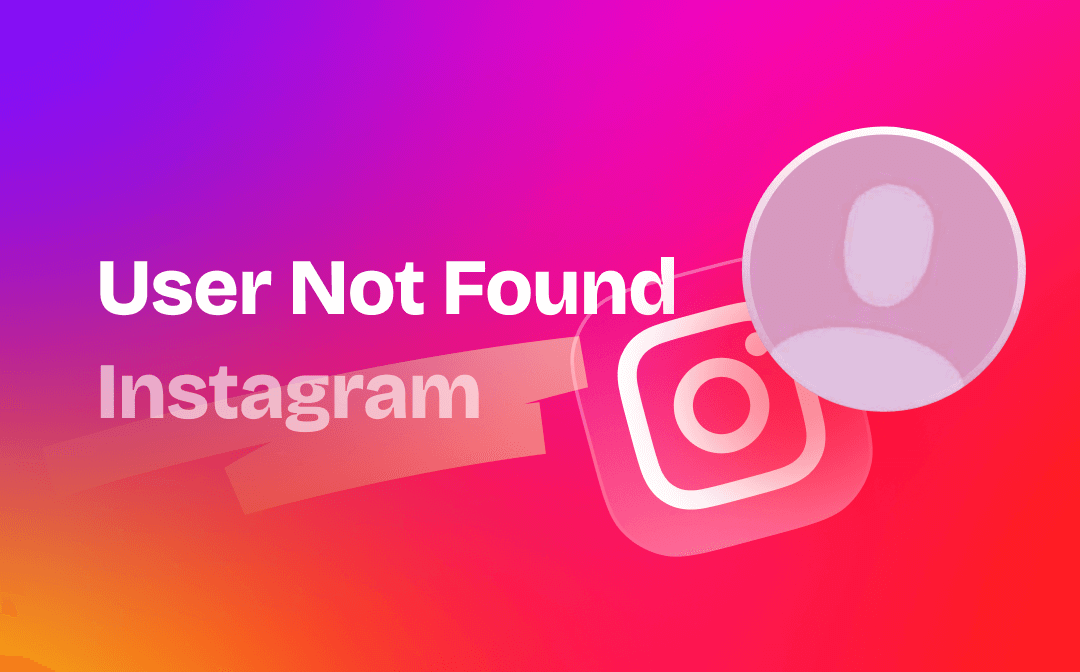 The 7 Main Reasons Why It Says User Not Found Instagram
What does user not found mean? Before assuming you're blocked, you must know that various other reasons could be underlying the issue, like a disabled, deleted, banned, or suspended account. Let's introduce the reasons why user not found Instagram and see the solutions to each problem.
#1. The Account May Be Temporarily Disabled
Instagram is fun and allows people to "shut down" their accounts and take a temporary break from the popular social media platform for personal reasons. They may either log off their accounts for a while or uninstall the app from the device. Some may take a step beyond and disable their accounts, too, resulting in an Instagram user not found issue.
These people take a digital break temporarily and might return once ready. If you visit their profile during this period, you may run into a "user not found" notice on Instagram, as the platform considers these accounts non-existent until they're reactivated.
You can confirm this reason by asking one of your mutual friends or "Followers" to look up the profile you're trying to access, as Instagram doesn't provide details on whether a particular account has been disabled.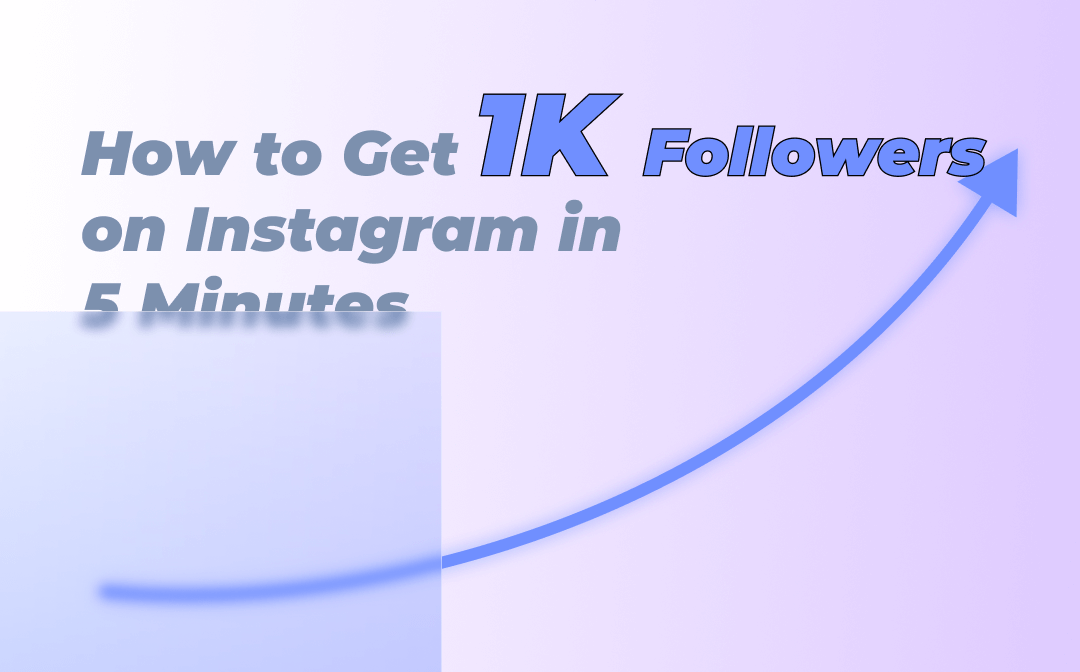 How to Get 1K Followers on Instagram in 5 Minutes [2023]
How can I increase my Instagram followers instantly? This post elaborates on how to get 1K followers on Instagram in 5 minutes with four tips.
READ MORE >
#2. Accounts Have Been Deleted
User not found on Instagram message also appears when someone deletes their account. We cannot clearly say what made them do so. For instance, they do not need it permanently as they have had enough of the platform, they have switched to another exciting app, or probably they just don't need it any longer.
When a user deletes their account, all their likes and comments also get deleted, and the account doesn't appear under the Followers and Following lists. In such a case, you may find a user not found on IG notice when you access the profile pages of any of these deleted accounts.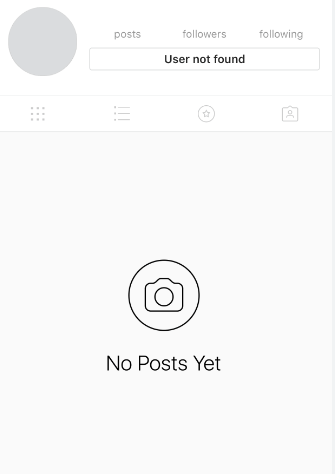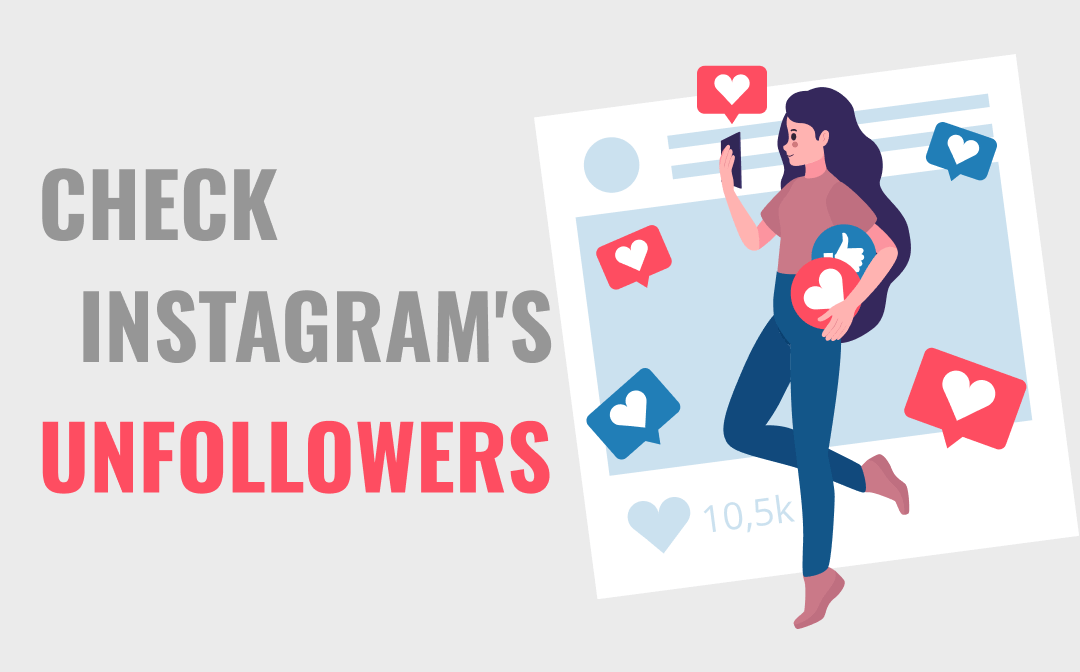 Who Unfollowed Me on Instagram? Here's How to Check Unfollowers on Instagram
How to see your Instagram unfollowers? Check unfollowers Instagram online to see who unfollowed you on Instagram and know why you lost your followers.
READ MORE >
Unfortunately, there's no way to check if the action is temporary or permanent, but you can ask your mutual friends to look up the profile and see if they are getting this message.
#3. Users Have Been Banned from Instagram
At times, the user may violate the terms of service of Instagram and get himself banned or suspended unknowingly. For example, suppose a user spreads hate speech, abuses other users, engages in inappropriate behavior, buys likes and followers, uses automation tools to like or comment aggressively, etc. In that case, they may run into their account getting blocked or suspended for a certain period, and their "Followers" will see the user not found on Instagram.
So what does user not found mean on Instagram? When users show inappropriate behavior, they are reported by others, and Instagram permanently bans or suspends the accounts of users for a limited period depending on the violation of its terms of service, resulting in a "user not found" error.
You can recall if the user has violated Instagram guidelines in the past, to be sure, as there's no indicator that you'll get.
#4. Mistyped the Username
Billions of accounts are registered on Instagram, making it challenging to get a simple or easy-to-read and spell username. Some people take up unique usernames by getting weird combinations that are not spelled as pronounced and can be misspelled or easily forgotten.
When others try to access these profiles with a mistyped name, like a missed letter or character in the username, they may see a "user not found on Instagram" message.
You can resolve the "no user found Instagram" issue by asking the user to send you their username or profile link. Or, get in touch with the mutuals or other accounts that interact with them and search for the specific username in their "Followers or Following" list.
#5. Users Have Changed Their Names
People may change their username on Instagram for any reason, probably to hide their identity or to reflect a change in their self-identity. Regardless of the reason for this change, others trying to access these profiles (of the ones who have changed their username) may see a "user not found on Instagram" message.
To fix the "Instagram user not found" problem, you may contact the person or any of the mutuals to get the updated username.
#6. You've Been Blocked
If you have checked the above reasons, but none of them qualifies the answer about why you're seeing "user not found on Instagram," you may assume that you've been blocked. Blocking someone is a personal choice, and people may do so to avoid any interaction on the platform. For instance, many renowned people and public figures do so to avoid negative comments on their posts.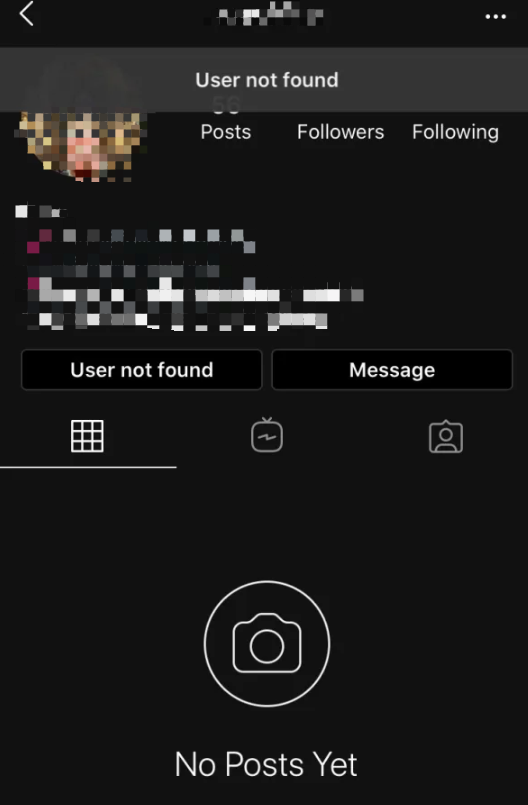 You may visit their profile if you're unsure who blocked you on Instagram and suspect a specific person. And if you find the user not found on IG message on their profile, it confirms that they have blocked you.
The best way is to ask a mutual friend to check if they are able to access the profile. If they can, it confirms that you're blocked.
#7. There's A Bug
User not found on Instagram messages may also reflect due to temporary glitches and
bugs. You can take these measures to resolve the Instagram user not found issue.
Exit the app: Close Instagram and wait for a few seconds. Reopen the app and search for the concerned person's profile.
Update the app: Update to the latest version of the app and search for the user's profile.
Restart your phone: Restart it by turning it off and on to see if the problem resolves.
Check your internet connection: An inactive internet connection may also cause a "User not found" message. Double-check the connection, see if your WiFi is causing the problem, and switch to mobile data.
Reinstall the app: If nothing works, try uninstalling and reinstalling the app, but be mindful of logging in again with your username and password to access your account and see if the profile is accessible.
To Wrap Up
Almost every second person is active on Instagram today. But when you run into a "user not found Instagram" message, you must know the reason to act wisely. Unfortunately, Instagram doesn't give a detailed explanation when it displays the notice of a user not found on Instagram. But, we have listed the top reasons with solutions in case you encounter this error. If the person has blocked you, it is essential to respect their decision.